This post is long overdue and going to combine two months because April was a low reading month for me. I only ended up finishing 2 books that month due to being in the middle of about 5 different books at any given point that month! But I still wanted to share what I read in April 2021 and tag it on to what I read in May 2021!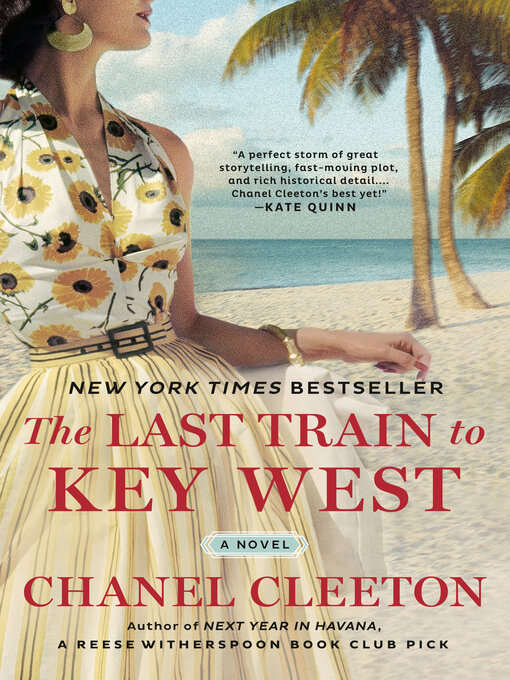 The Last Train to Key West by Chanel Cleeton
"For the tourists traveling on Henry Flagler's legendary Overseas Railroad, Labor Day weekend is an opportunity to forget the economic depression gripping the nation. But one person's paradise can be another's prison, and Key West-native Helen Berner yearns to escape.
After the Cuban Revolution of 1933 leaves Mirta Perez's family in a precarious position, she agrees to an arranged marriage with a notorious American. Following her wedding in Havana, Mirta arrives in the Keys on her honeymoon. While she can't deny the growing attraction to her new husband, his illicit business interests may threaten not only her relationship, but her life.
Elizabeth Preston's trip to Key West is a chance to save her once-wealthy family from their troubles after the Wall Street crash. Her quest takes her to the camps occupied by veterans of the Great War and pairs her with an unlikely ally on a treacherous hunt of his own.
Over the course of the holiday weekend, the women's paths cross unexpectedly, and the danger swirling around them is matched only by the terrifying force of the deadly storm threatening the Keys."
I always am behind when it comes to Chanel Cleeton's books, and I don't know why I don't pick them up sooner since I enjoy every one! I love how this book had multiple stories, yet each one was interesting and ended up intersecting. You can also tell how well this book was researched to portray the events that actually happened, which is another thing I love about Chanel Cleeton's books. I am also writing this 2.5 months after I read the book and I can still remember most of the story, which to me shows it was a great and memorable book!
Rating: 5/5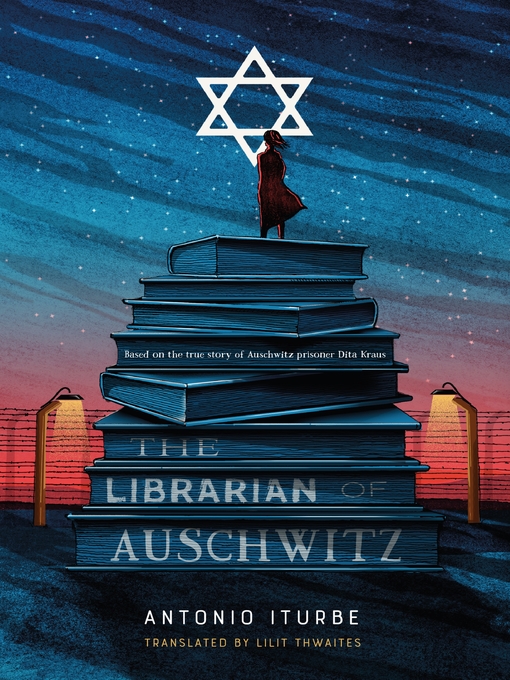 The Librarian of Auschwitz by Antonio Iturbe
"Based on the experience of real-life Auschwitz prisoner Dita Kraus, this is the incredible story of a girl who risked her life to keep the magic of books alive during the Holocaust.
Fourteen-year-old Dita is one of the many imprisoned by the Nazis at Auschwitz. Taken, along with her mother and father, from the Terezín ghetto in Prague, Dita is adjusting to the constant terror that is life in the camp. When Jewish leader Freddy Hirsch asks Dita to take charge of the eight precious volumes the prisoners have managed to sneak past the guards, she agrees. And so Dita becomes the librarian of Auschwitz.
Out of one of the darkest chapters of human history comes this extraordinary story of courage and hope."
I had nixed feelings after finishing this book. Parts of it were extremely slow and I cannot say that the writing style was my favorite. However, this is based off of Dita's real-life story, and that story was very interesting to me. As someone who clearly enjoys books, I love that Dita was also a bookworm and books encouraged her during very dark times. I have other books with similar settings that I would probably recommend first, but since this one was based off a true story that makes it a little more unique and bumped it up higher.
Rating: 3.5/5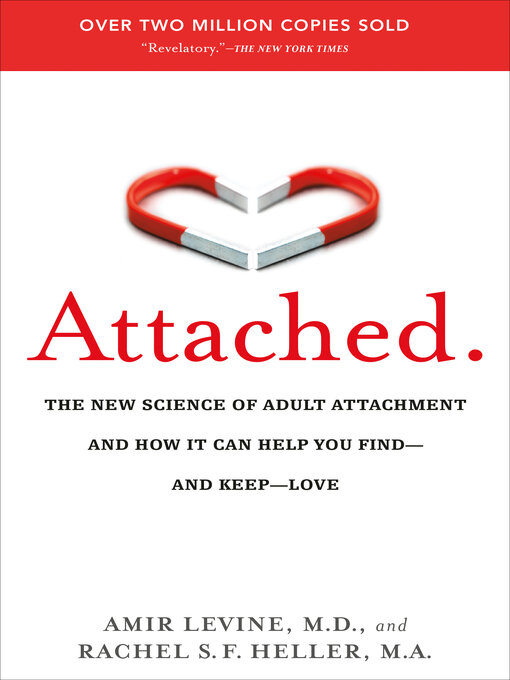 Attached. by Amir Levine
"In this groundbreaking book, psychiatrist and neuroscientist Amir Levine and psychologist Rachel S. F. Heller reveal how an understanding of attachment theory-the most advanced relationship science in existence today-can help us find and sustain love. Attachment theory forms the basis for many bestselling books on the parent/child relationship, but there has yet to be an accessible guide to what this fascinating science has to tell us about adult romantic relationships-until now.
Attachment theory owes its inception to British psychologist and psychoanalyst John Bowlby, who in the 1950s examined the tremendous impact that our early relationships with our parents or caregivers has on the people we become. Also central to attachment theory is the discovery that our need to be in a close relationship with one or more individuals is embedded in our genes.
In Attached, Levine and Heller trace how these evolutionary influences continue to shape who we are in our relationships today. According to attachment theory, every person behaves in relationships in one of three distinct ways:
*ANXIOUS people are often preoccupied with their relationships and tend to worry about their partner's ability to love them back.
*AVOIDANT people equate intimacy with a loss of independence and constantly try to minimize closeness.
*SECURE people feel comfortable with intimacy and are usually warm and loving.
Attached guides readers in determining what attachment style they and their mate (or potential mates) follow. It also offers readers a wealth of advice on how to navigate their relationships more wisely given their attachment style and that of their partner. An insightful look at the science behind love, Attached offers readers a road map for building stronger, more fulfilling connections."
One of my friends recommended this book a few months ago, and I finally got around to finishing it during May. It was a quick read and it did a great job at explaining the different attachment styles and how they can play into different relationships in your life. I remember learning a lot about these during psychology classes in undergrad, and it was interesting to read further into it. If this subject interests you, or if you aren't sure what attachment style you have, this is a great read!
Rating: 5/5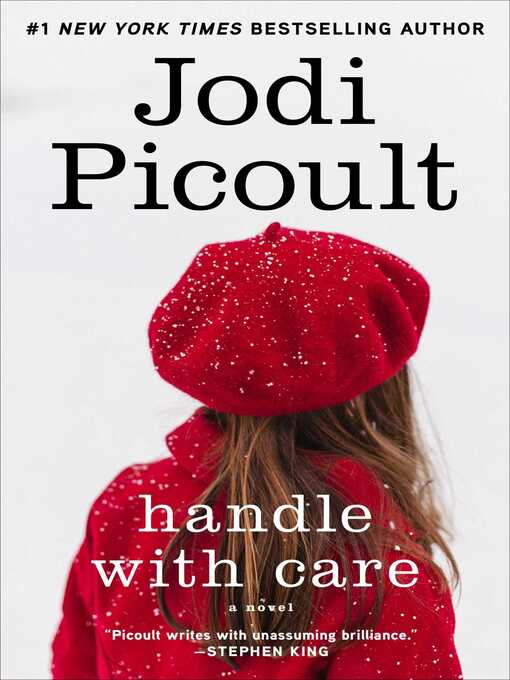 Handle With Care by Jodi Picoult
"Every expectant parent will tell you that they don't want a perfect baby, just a healthy one. Charlotte and Sean O'Keefe would have asked for a healthy baby, too, if they'd been given the choice. Instead, their lives are made up of sleepless nights, mounting bills, the pitying stares of "luckier" parents, and maybe worst of all, the what-ifs. What if their child had been born healthy? But it's all worth it because Willow is, funny as it seems, perfect. She's smart as a whip, on her way to being as pretty as her mother, kind, brave, and for a five-year-old an unexpectedly deep source of wisdom. Willow is Willow, in sickness and in health.
Everything changes, though, after a series of events forces Charlotte and her husband to confront the most serious what-ifs of all. What if Charlotte had known earlier of Willow's illness? What if things could have been different? What if their beloved Willow had never been born? To do Willow justice, Charlotte must ask herself these questions and one more. What constitutes a valuable life?"
This was a book that a friend gave me over Thanksgiving, and I just got around to finishing it in May due to the heavy nature of the topic. It was really good once I got into it, but it did start out a little slow. I hadn't read anything by Jodi Picoult before, but I guess this one is similar to many of her others according to things I have heard. Her writing is good, and I enjoyed the character development throughout, especially Amelia! I was enjoying it as I got towards the end, until it actually got to the end. I hated the ending. Hated. It. And because of that alone, I would maybe recommend picking a different book over this one.
Rating: 3.5/5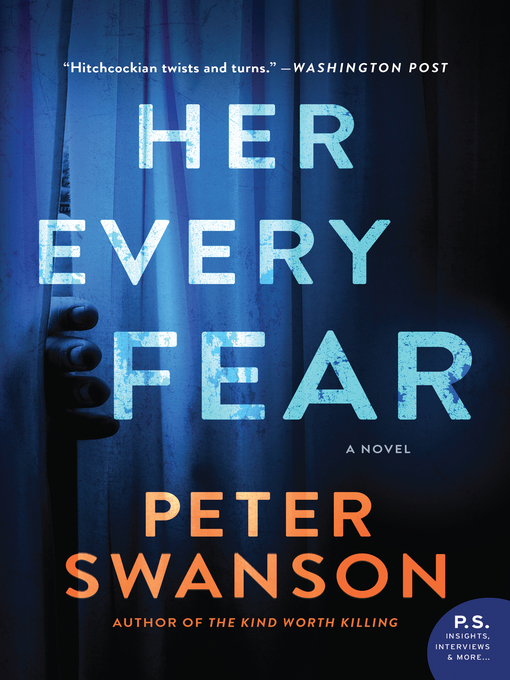 Her Every Fear by Peter Swanson
"Growing up, Kate Priddy was always a bit neurotic, experiencing momentary bouts of anxiety that exploded into full blown panic attacks after an ex-boyfriend kidnapped her and nearly ended her life. When Corbin Dell, a distant cousin in Boston, suggests the two temporarily swap apartments, Kate, an art student in London, agrees, hoping that time away in a new place will help her overcome the recent wreckage of her life.
But soon after her arrival at Corbin's grand apartment on Beacon Hill, Kate makes a shocking discovery: his next-door neighbor, a young woman named Audrey Marshall, has been murdered. When the police question her about Corbin, a shaken Kate has few answers, and many questions of her own—curiosity that intensifies when she meets Alan Cherney, a handsome, quiet tenant who lives across the courtyard, in the apartment facing Audrey's. Alan saw Corbin surreptitiously come and go from Audrey's place, yet he's denied knowing her. Then, Kate runs into a tearful man claiming to be the dead woman's old boyfriend, who insists Corbin did the deed the night that he left for London.
When she reaches out to her cousin, he proclaims his innocence and calms her nerves . . . until she comes across disturbing objects hidden in the apartment—and accidently learns that Corbin is not where he says he is. Could Corbin be a killer? And what about Alan? Kate finds herself drawn to this appealing man who seems so sincere, yet she isn't sure. Jetlagged and emotionally unstable, her imagination full of dark images caused by the terror of her past, Kate can barely trust herself . . . So how could she take the chance on a stranger she's just met?
Yet the danger Kate imagines isn't nearly as twisted and deadly as what's about to happen. When her every fear becomes very real.
And much, much closer than she thinks."
I am making my way through all of Peter Swanson's books, and this was another great read! I loved that the descriptive writing helped me imagine the settings perfectly. And the multiple points of view added to the story rather than making it more complicated. This was one that I started reading in March, but it got returned to the library and I had to wait 6ish weeks before getting it back. But luckily I remembered what was happening and it was easy to pick it right back up and get lost in the story again. It also had some great twists in it that I had not seen coming!
Rating: 4.5/5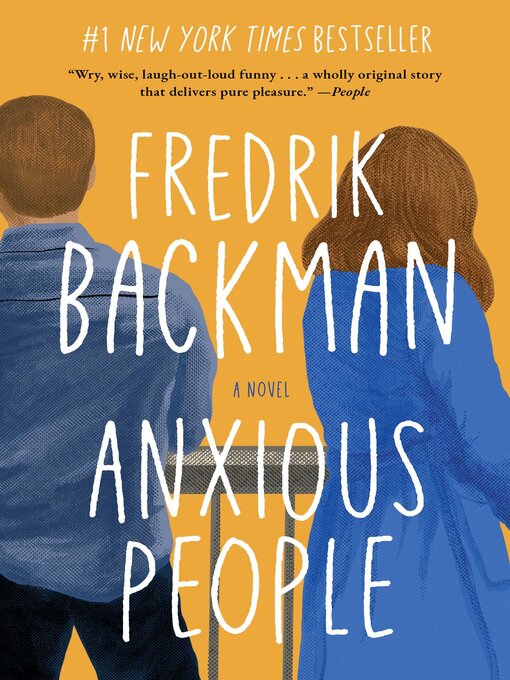 Anxious People by Fredrik Backman
"Looking at real estate isn't usually a life-or-death situation, but an apartment open house becomes just that when a failed bank robber bursts in and takes a group of strangers hostage. The captives include a recently retired couple who relentlessly hunt down fixer-uppers to avoid the painful truth that they can't fix their own marriage. There's a wealthy bank director who has been too busy to care about anyone else and a young couple who are about to have their first child but can't seem to agree on anything, from where they want to live to how they met in the first place. Add to the mix an eighty-seven-year-old woman who has lived long enough not to be afraid of someone waving a gun in her face, a flustered but still-ready-to-make-a-deal real estate agent, and a mystery man who has locked himself in the apartment's only bathroom, and you've got the worst group of hostages in the world.
Each of them carries a lifetime of grievances, hurts, secrets, and passions that are ready to boil over. None of them is entirely who they appear to be. And all of them—the bank robber included—desperately crave some sort of rescue. As the authorities and the media surround the premises these reluctant allies will reveal surprising truths about themselves and set in motion a chain of events so unexpected that even they can hardly explain what happens next."
Overall, this book is a typical Fredrik Backman book and was full of wisdom and sentiments. But this was not one of my favorites personally because I did not connect to any of the characters. In fact, the amount of characters ended up being a bit confusing for me, and the storyline also jumped from past to present in some parts. Overall, it was still a good and heartwarming story, especially if you connect to the characters more than I did!
Rating: 4/5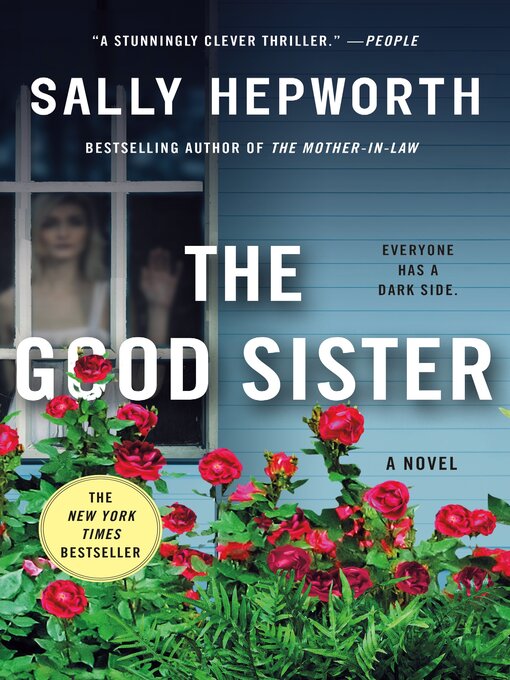 The Good Sister by Sally Hepworth
"There's only been one time that Rose couldn't stop me from doing the wrong thing and that was a mistake that will haunt me for the rest of my life.
Fern Castle works in her local library. She has dinner with her twin sister Rose three nights a week. And she avoids crowds, bright lights and loud noises as much as possible. Fern has a carefully structured life and disrupting her routine can be…dangerous.
When Rose discovers that she cannot get pregnant, Fern sees her chance to pay her sister back for everything Rose has done for her. Fern can have a baby for Rose. She just needs to find a father. Simple.
Fern's mission will shake the foundations of the life she has carefully built for herself and stir up dark secrets from the past, in this quirky, rich and shocking story of what families keep hidden."
This book ended up going a lot different than I had originally thought it would, but I mean that in the best way possible. I thought this book might be similar to Eleanor Oliphant is Completely Fine, and in some ways it was similar due to Fern and Eleanor having some similarities. However, since this was a thriller of course it was a bit more twisted and had some good surprises throughout. Some were predictable, and this is more of a family drama than a psychological thriller, but I still loved it. I was invested in Rose and Fern from the beginning of the story, and I enjoyed that the story was from both of their perspectives and also went back to the past as well as the present.
Rating: 4.5/5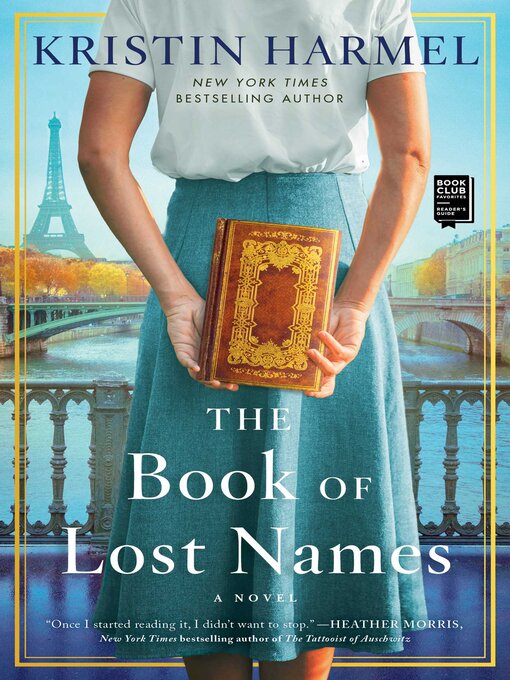 The Book of Lost Names by Kristin Harmel
"Eva Traube Abrams, a semi-retired librarian in Florida, is shelving books one morning when her eyes lock on a photograph in a magazine lying open nearby. She freezes; it's an image of a book she hasn't seen in sixty-five years—a book she recognizes as The Book of Lost Names.
The accompanying article discusses the looting of libraries by the Nazis across Europe during World War II—an experience Eva remembers well—and the search to reunite people with the texts taken from them so long ago. The book in the photograph, an eighteenth-century religious text thought to have been taken from France in the waning days of the war, is one of the most fascinating cases. Now housed in Berlin's Zentral- und Landesbibliothek library, it appears to contain some sort of code, but researchers don't know where it came from—or what the code means. Only Eva holds the answer—but will she have the strength to revisit old memories and help reunite those lost during the war?
As a graduate student in 1942, Eva was forced to flee Paris after the arrest of her father, a Polish Jew. Finding refuge in a small mountain town in the Free Zone, she begins forging identity documents for Jewish children fleeing to neutral Switzerland. But erasing people comes with a price, and along with a mysterious, handsome forger named Rémy, Eva decides she must find a way to preserve the real names of the children who are too young to remember who they really are. The records they keep in The Book of Lost Names will become even more vital when the resistance cell they work for is betrayed and Rémy disappears."
I hadn't read anything by Kristin Harmel before this, but I was hooked on this book after the first few chapters. If you enjoyed The Nightengale or The Alice Network, then you will probably love this one too. The research that was done for this book was evident as you were reading, and I thoroughly enjoyed Eva's character. While the ending was a bit predictable and unrealistic, it was overall a story filled with love and loss and tension, and one that will stick with me for a while!
Rating: 5/5
I love ending the month on a 5 star book! Now that I am on summer break, I have been reading a lot and am trying to get back on track for my Goodreads goal of 75 books for 2021! Click here to follow on Goodreads, or click here to see what else I have read this year!
xo, Scarlett