One trend I have been seeing for spring/summer 2021 is retro floral patterns, and I thought it was a fun twist on your typical summer florals. I love a good floral, and I knew I would be able to try this trend by thrifting a piece that was actually vintage or just inspired by the 60s/70s florals. I found this skirt over the spring for only $3, and was very happy that it fit perfectly once I bought it and tried it on at home! I think the colors in it are so fun, but I don't own any tops in those colors, so it took me a while to figure out how to style it.
When styling this skirt, I wanted to make sure to pick a modern/trendy top to go with it since the skirt could look unflattering and just plain outdated with some tops. I searched for months at thrift stores for a white top similar to this one, but could not find anything even close to what I wanted. I eventually ordered one from Shein since I was already ordering a swimsuit from them and it was only $6. Honestly, it is typical Shein quality and will probably only last a season or two, and it is fairly see-through which isn't ideal obviously. But overall it fits what I wanted for styling this skirt, and even though I am not a huge crop top person in general, I have already found a few other cute ways to style this top too.
I think a fun skirt like this ends up being a versatile piece even if it is more of a statement piece since it can be dressed up or dressed down for multiple different occasions. On this day I was just grabbing donuts with a friend, so pairing with Birkenstocks and a denim jacket made it more casual. I would love to find a cute pair of sandals to match the blue or yellow in this skirt to dress it up a bit more, or adding a colorful clutch could also be a fun way to dress it up a bit more!
If you are looking to hop on the retro floral pattern trend, I would recommend checking your local thrift stores for skirts or pants that have these retro patterns and colors. I love that this trend is also helping us get away from the neutral clothes that were everywhere for the last few years. I am all for adding more color in! Thredup also has some fun skirt options that have more retro inspired patterns. Here are a few I found: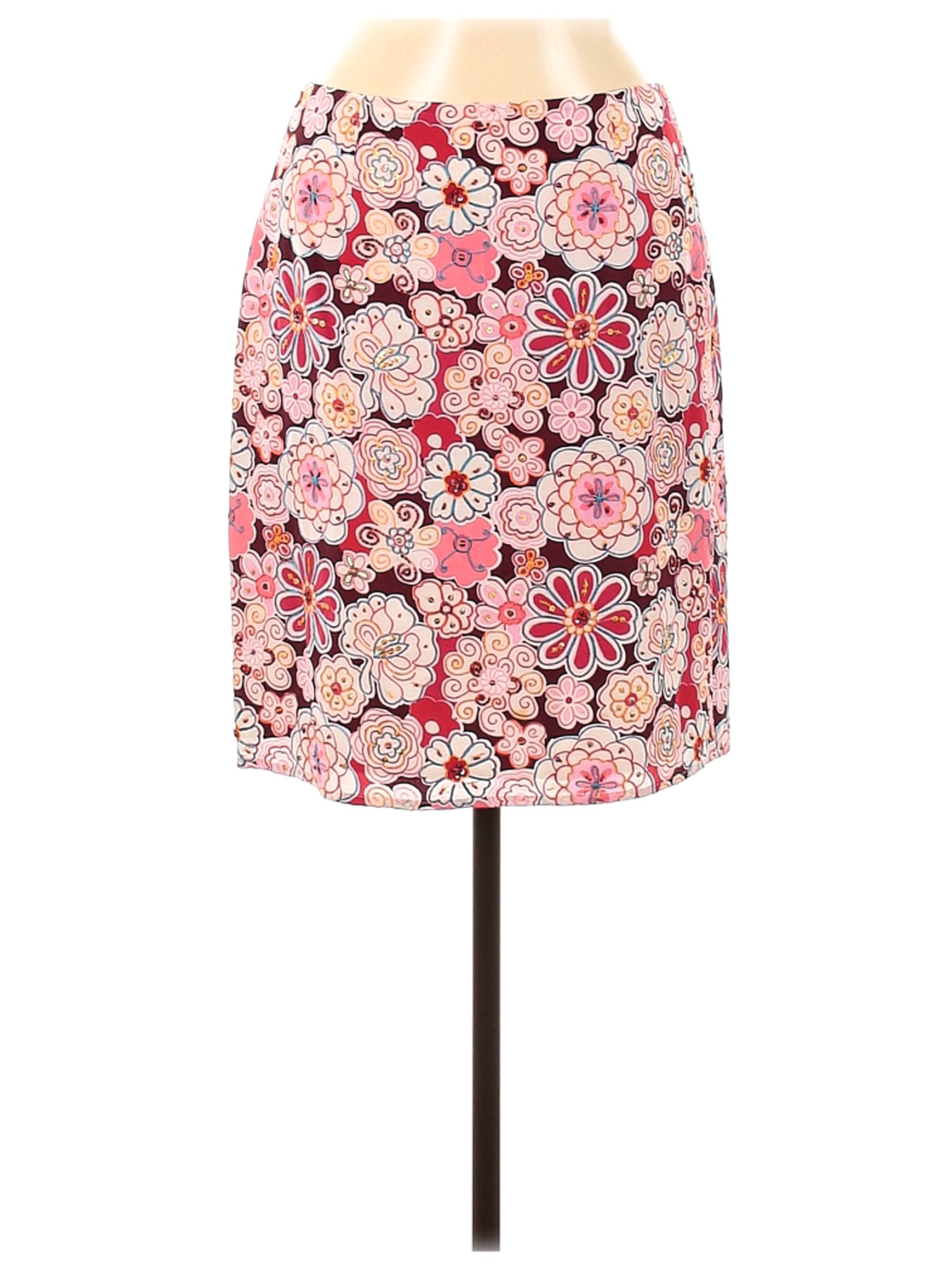 Tell me in the comments if you would style a retro floral pattern skirt, or if you would prefer more modern florals! To see more style posts, click here!
xo, Scarlett