I ended up finishing 5 books and one novella last month, so today I wanted to share my thoughts on what I read in March 2021! My favorite book was the one I read last, so make sure to read until the end!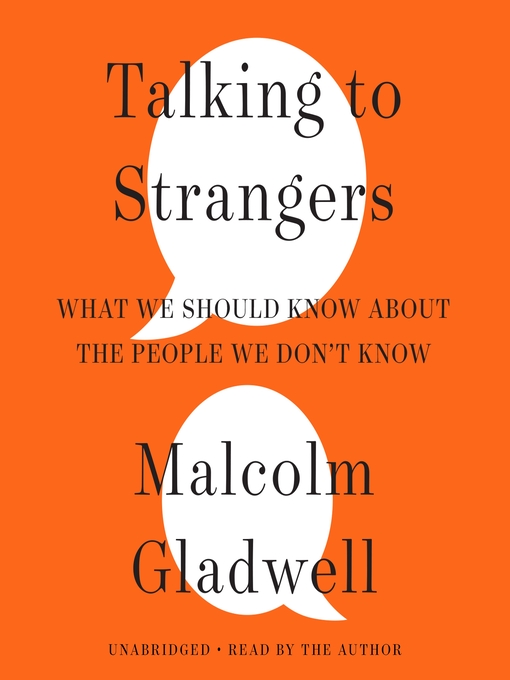 Talking To Strangers by Malcolm Gladwell
"How did Fidel Castro fool the CIA for a generation? Why did Neville Chamberlain think he could trust Adolf Hitler? Why are campus sexual assaults on the rise? Do television sitcoms teach us something about the way we relate to each other that isn't true?
While tackling these questions, Malcolm Gladwell was not solely writing a book for the page. He was also producing for the ear. In the audiobook version of Talking to Strangers, you'll hear the voices of people he interviewed—scientists, criminologists, military psychologists. Court transcripts are brought to life with re-enactments. You actually hear the contentious arrest of Sandra Bland by the side of the road in Texas. As Gladwell revisits the deceptions of Bernie Madoff, the trial of Amanda Knox, and the suicide of Sylvia Plath, you hear directly from many of the players in these real-life tragedies. There's even a theme song – Janelle Monae's "Hell You Talmbout."
Something is very wrong, Gladwell argues, with the tools and strategies we use to make sense of people we don't know. And because we don't know how to talk to strangers, we are inviting conflict and misunderstanding in ways that have a profound effect on our lives and our world."
I listened to the audiobook of this, and I would recommend that over the actual book since it seemed almost like a podcast! It was really interesting to learn how we view strangers because we tend to default to the truth unless given reasons to doubt. It is definitely a book that will make you think as you read!
Rating: 4/5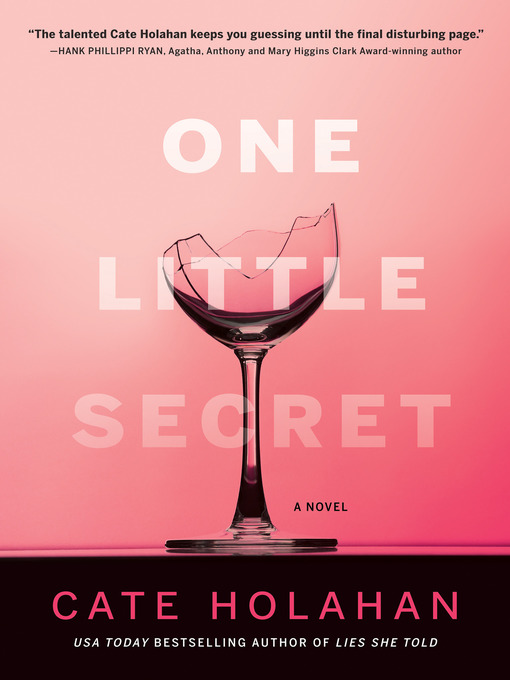 One Little Secret by Cate Holahan
"Everyone has a secret. For some, it's worth dying to protect. For others, it's worth killing.
The glass beach house was supposed to be the getaway that Susan needed. Eager to help her transplanted family set down roots in their new town—and desperate for some kid-free conversation—she invites her new neighbors to join in on a week-long sublet with her and her workaholic husband.
Over the course of the first evening, liquor loosens inhibitions and lips. The three couples begin picking up on the others' marital tensions and work frustrations, as well as revealing their own. But someone says too much. And the next morning one of the women is discovered dead on the private beach.
Town detective Gabby Watkins must figure out who permanently silenced the deceased. As she investigates, she learns that everyone in the glass house was hiding something that could tie them to the murder, and that the biggest secrets of all are often in plain sight for anyone willing to look."
This was a book that was on my list for years, and I finally got around to reading it in March. Overall I liked it while I was reading it and felt like it was a pretty good thriller, but it is not a very memorable one as I can barely remember what happened as I am writing this a month later. It makes a nice quick read if you need a good beach thriller this summer, but I wouldn't say it included any drastic twists or turns to make it anything too special. Overall I did enjoy it though!
Rating: 4/5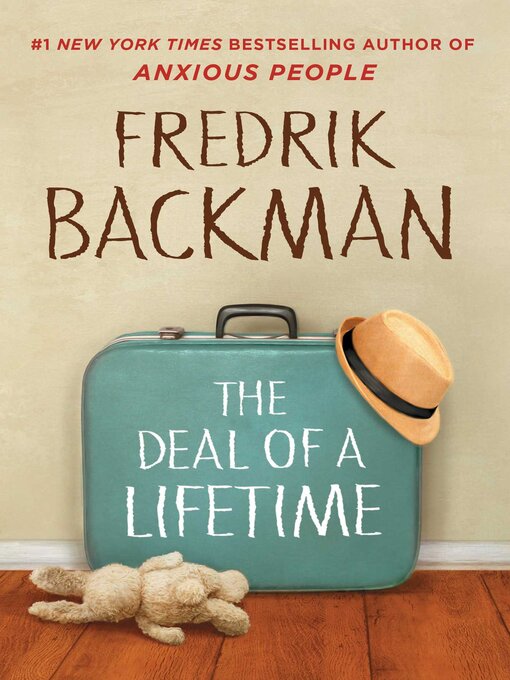 The Deal Of A Lifetime by Fredrik Backman
"A father and a son are seeing each other for the first time in years. The father has a story to share before it's too late. He tells his son about a courageous little girl lying in a hospital bed a few miles away. She's a smart kid—smart enough to know that she won't beat cancer by drawing with crayons all day, but it seems to make the adults happy, so she keeps doing it.
As he talks about this plucky little girl, the father also reveals more about himself: his triumphs in business, his failures as a parent, his past regrets, his hopes for the future.
Now, on a cold winter's night, the father has been given an unexpected chance to do something remarkable that could change the destiny of a little girl he hardly knows. But before he can make the deal of a lifetime, he must find out what his own life has actually been worth, and only his son can reveal that answer."
This novella was one I had to read since I have been making my way through all of Fredrik Backman's books. I love how he can write with humor and compassion in every story. I will say since this one was shorter I didn't really feel connected to any of the characters and because of that it didn't have as much "feeling" in it as most other Fredrik Backman books have. It was probably my least favorite book by him, but I also just like full length novels better since I can really get into them!
Rating: 3.5/5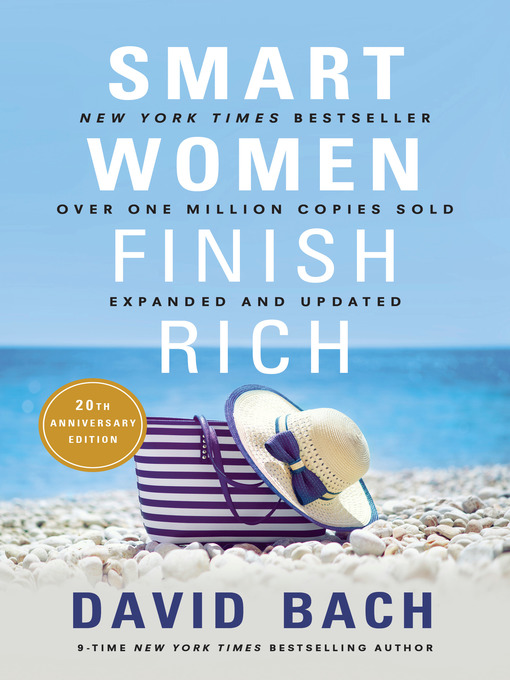 Smart Women Finish Rich by David Bach
"Whether you are just getting started in your investment life, looking to manage your money yourself, or work closely with a financial advisor, this book is your proven roadmap to the life you want and deserve.
With Smart Women Finish Rich, you will feel like you are being coached personally by one of America's favorite and most trusted financial experts. The Smart Women Finish Rich program has helped millions of women for over twenty years gain confidence, clarity and control over their financial well-being—it has been passed from generations to generation — and it now can help you."
My friend Kristina gave me this book after I graduated in hopes that it would get me really interested in money and investing. While I am by no means bad with money, financial stuff is just not an area that I find that interesting. I learned a few useful things in this book, but honestly it took me like 6 months to finish just because it isn't my preferred type of book. If you are looking for a good financial book, this could be a good one for you though!
Rating: 3.5/5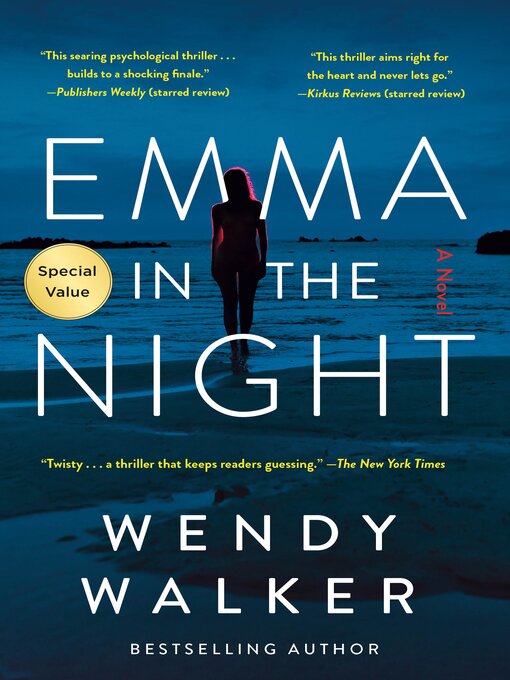 Emma In The Night by Wendy Walker
"One night three years ago, the Tanner sisters disappeared: fifteen-year-old Cass and seventeen-year-old Emma. Three years later, Cass returns, without her sister Emma. Her story is one of kidnapping and betrayal, of a mysterious island where the two were held. But to forensic psychiatrist Dr. Abby Winter, something doesn't add up. Looking deep within this dysfunctional family Dr. Winter uncovers a life where boundaries were violated and a narcissistic parent held sway. And where one sister's return might just be the beginning of the crime."
This is another one that at the time I liked it pretty well, but now looking back I feel pretty neutral about. The story itself was pretty good and had some twists, but I didn't love any of the characters and the pace was slow overall.
Rating: 3.5/5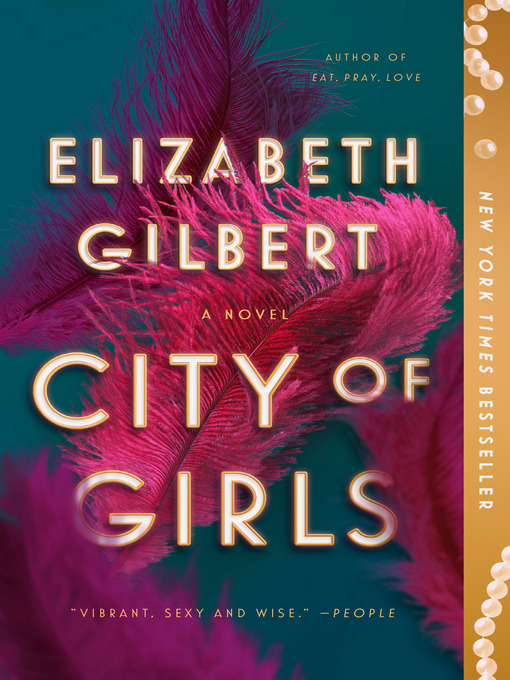 City of Girls by Elizabeth Gilbert
"In 1940, nineteen-year-old Vivian Morris has just been kicked out of Vassar College, owing to her lackluster freshman-year performance. Her affluent parents send her to Manhattan to live with her Aunt Peg, who owns a flamboyant, crumbling midtown theater called the Lily Playhouse. There Vivian is introduced to an entire cosmos of unconventional and charismatic characters, from the fun-chasing showgirls to a sexy male actor, a grand-dame actress, a lady-killer writer, and no-nonsense stage manager. But when Vivian makes a personal mistake that results in professional scandal, it turns her new world upside down in ways that it will take her years to fully understand. Ultimately, though, it leads her to a new understanding of the kind of life she craves – and the kind of freedom it takes to pursue it. It will also lead to the love of her life, a love that stands out from all the rest.
Now eighty-nine years old and telling her story at last, Vivian recalls how the events of those years altered the course of her life – and the gusto and autonomy with which she approached it. "At some point in a woman's life, she just gets tired of being ashamed all the time," she muses. "After that, she is free to become whoever she truly is." Written with a powerful wisdom about human desire and connection, City of Girls is a love story like no other."
After reading Big Magic by Elizabeth Gilbert last month, I wanted to try one of her fiction books this month. I was pleasantly surprised by how much I enjoyed this book! I enjoyed the characters and setting of this book, and even though it was a longer one, it didn't feel too drawn out. I also was not expecting the ending to be as heartfelt as it was, and I love how things that happened earlier in the book were brought back in seamlessly. If you are intrigued by the description of this book, I would recommend picking it up!
Rating: 4.5/5
That wraps up what I read in March 2021! Click here to see what I read in February and click here to follow on Goodreads!
xo, Scarlett