Let me start off by saying this post is long overdue, but I didn't want to skip a month since I have been documenting what I read each month for years now! Better a few weeks late than never, right?! Some books were favorites this month, while a few were flops, so keep reading to see what I read in November 2020!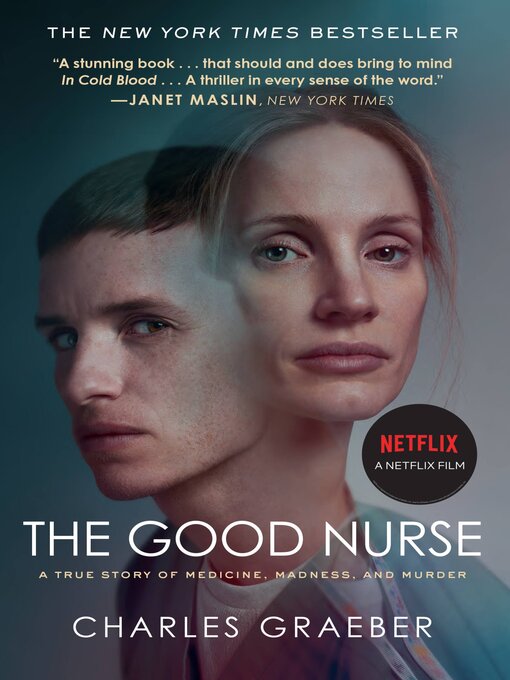 The Good Nurse by Charles Graeber
"After his December 2003 arrest, registered nurse Charlie Cullen was quickly dubbed "The Angel of Death" by the media. But Cullen was no mercy killer, nor was he a simple monster. He was a favorite son, husband, beloved father, best friend, and celebrated caregiver. Implicated in the deaths of as many as 300 patients, he was also perhaps the most prolific serial killer in American history.
Cullen's murderous career in the world's most trusted profession spanned sixteen years and nine hospitals across New Jersey and Pennsylvania. When, in March of 2006, Charles Cullen was marched from his final sentencing in an Allentown, Pennsylvania, courthouse into a waiting police van, it seemed certain that the chilling secrets of his life, career, and capture would disappear with him. Now, in a riveting piece of investigative journalism nearly ten years in the making, journalist Charles Graeber presents the whole story for the first time. Based on hundreds of pages of previously unseen police records, interviews, wire-tap recordings and videotapes, as well as exclusive jailhouse conversations with Cullen himself and the confidential informant who helped bring him down, The Good Nurse weaves an urgent, terrifying tale of murder, friendship, and betrayal.
Graeber's portrait of Cullen depicts a surprisingly intelligent and complicated young man whose promising career was overwhelmed by his compulsion to kill, and whose shy demeanor masked a twisted interior life hidden even to his family and friends. Were it not for the hardboiled, unrelenting work of two former Newark homicide detectives racing to put together the pieces of Cullen's professional past, and a fellow nurse willing to put everything at risk, including her job and the safety of her children, there's no telling how many more lives could have been lost."
This was another one I listened to on audiobook, and I loved that choice since it was almost like a podcast that way! If you listened to Dr. Death a few years ago when it came out and liked it, I think you would like this audiobook too! It is shocking how long it took Cullen to get caught and makes you question a lot of things, such as how the medical system let this happen.
Rating: 4/5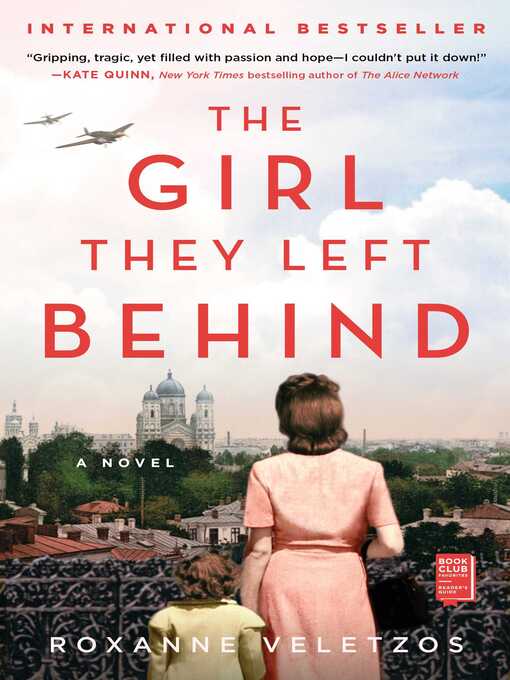 The Girl They Left Behind by Roxanne Veletzos
"On a freezing night in January 1941, a little Jewish girl is found on the steps of an apartment building in Bucharest. With Romania recently allied with the Nazis, the Jewish population is in grave danger, undergoing increasingly violent persecution. The girl is placed in an orphanage and eventually adopted by a wealthy childless couple who name her Natalia. As she assimilates into her new life, she all but forgets the parents who were forced to leave her behind. They are even further from her mind when Romania falls under Soviet occupation.
Yet, as Natalia comes of age in a bleak and hopeless world, traces of her identity pierce the surface of her everyday life, leading gradually to a discovery that will change her destiny. She has a secret crush on Victor, an intense young man who as an impoverished student befriended her family long ago. Years later, when Natalia is in her early twenties and working at a warehouse packing fruit, she and Victor, now an important official in the Communist regime, cross paths again. This time they are fatefully drawn into a passionate affair despite the obstacles swirling around them and Victor's dark secrets.
When Natalia is suddenly offered a one-time chance at freedom, Victor is determined to help her escape, even if it means losing her. Natalia must make an agonizing decision: remain in Bucharest with her beloved adoptive parents and the man she has come to love, or seize the chance to finally live life on her own terms, and to confront the painful enigma of her past."
This book had been on my to-read list for a while now, so I finally gave it a try in November! Overall I liked it, but looking back now it kind of blends in with all the other historical fiction I have read. I do remember I liked part 1 and part 3 the best, with the middle section of part 2 being a bit less interesting.
Rating: 3.5/5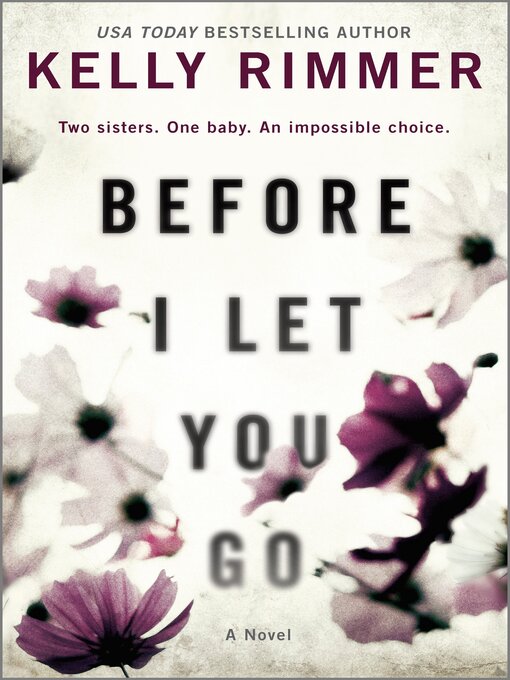 Before I Let You Go by Kelly Rimmer
"The 2:00 a.m. call is the first time Lexie Vidler has heard her sister's voice in years. Annie is a drug addict, a thief, a liar—and in trouble, again. Lexie has always bailed Annie out, given her money, a place to sleep, sent her to every kind of rehab. But this time, she's not just strung out—she's pregnant and in premature labor. If she goes to the hospital, she'll lose custody of her baby—maybe even go to prison. But the alternative is unthinkable.
As the weeks unfold, Lexie finds herself caring for her fragile newborn niece while her carefully ordered life is collapsing around her. She's in danger of losing her job, and her fiancé only has so much patience for Annie's drama. In court-ordered rehab, Annie attempts to halt her downward spiral by confronting long-buried secrets from the sisters' childhoods, ghosts that Lexie doesn't want to face. But will the journey heal Annie, or lead her down a darker path?"
I have read and enjoyed Kelly Rimmer's other two books, so I was excited to try this one as well. The premise is different than a lot of other books I read, which I found refreshing even if it was dark and heartbreaking at times. I always feel like Kelly Rimmer does great research before writing each book, and that is evident in each story. If you want a thought-provoking read next, this would be a great choice.
Rating: 4/5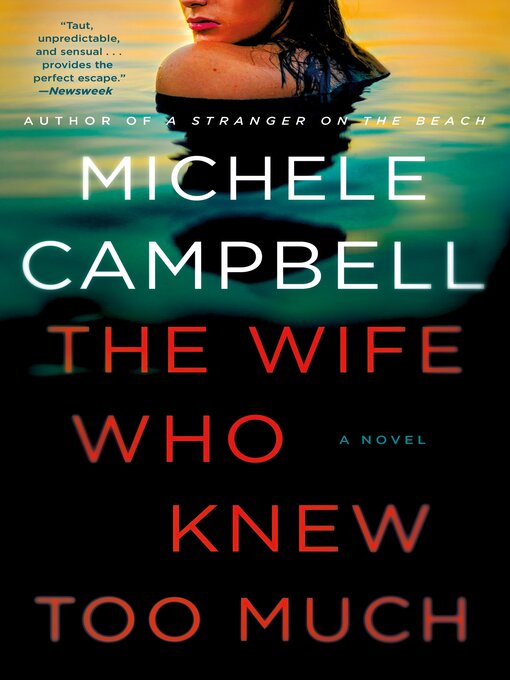 The Wife Who Knew Too Much by Michele Campbell
"Meet the first Mrs. Ford
Beautiful. Accomplished.
Wealthy beyond imagination.
Married to a much younger man.
And now, she's dead.
Meet the second Mrs. Ford.
Waitress. Small-town girl.
Married to a man she never forgot,
From a summer romance ten years before.
And now, she's wealthy beyond imagination.
Who is Connor Ford?
Two women loved him. And knew him as only wives can know.
Set amongst the glittering mansions of the Hamptons,
The Wife Who Knew Too Much is a decadent summer thriller about the lives of those who will do anything for love and money. Who is the victim? Who is the villain? And who will be next to die?"
I had read A Stranger On The Beach a few years ago and gave it 3 stars, so I wasn't sure if I would like this book or find it to be a 3 star read as well. I was pleasantly surprised when I was sucked in from the first few pages. I liked Nina's diary entries just as much as Tabitha and Connor's story. There were quite a few twists that I hadn't seen coming either, which isn't always the case with thrillers these days! Overall if you are looking for a quick thriller to read that keeps you guessing, this would be a good choice!
Rating: 4.5/5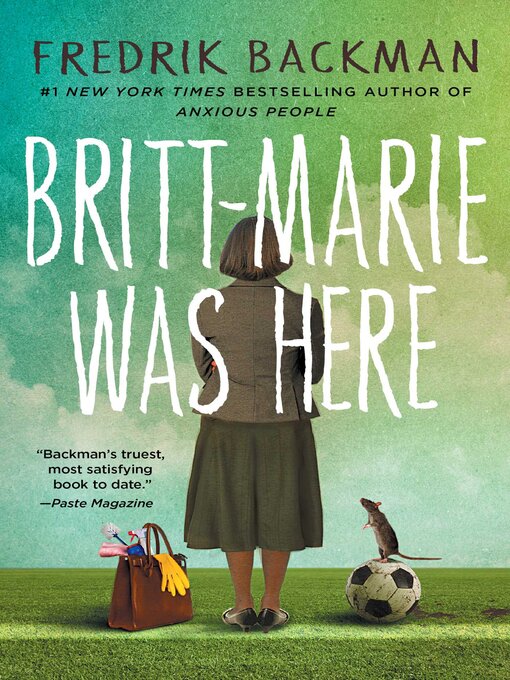 Britt-Marie Was Here by Fredrik Backman
"Britt-Marie can't stand mess. A disorganized cutlery drawer ranks high on her list of unforgivable sins. She is not one to judge others—no matter how ill-mannered, unkempt, or morally suspect they might be. It's just that sometimes people interpret her helpful suggestions as criticisms, which is certainly not her intention.
But hidden inside the socially awkward, fussy busybody is a woman who has more imagination, bigger dreams, and a warmer heart that anyone around her realizes.
When Britt-Marie walks out on her cheating husband and has to fend for herself in the miserable backwater town of Borg—of which the kindest thing one can say is that it has a road going through it—she finds work as the caretaker of a soon-to-be demolished recreation center. The fastidious Britt-Marie soon finds herself being drawn into the daily doings of her fellow citizens, an odd assortment of miscreants, drunkards, layabouts. Most alarming of all, she's given the impossible task of leading the supremely untalented children's soccer team to victory. In this small town of misfits, can Britt-Marie find a place where she truly belongs?"
If you keep up with my book posts, you will know that I have been making my way through all of Fredrik Backman's books the past few months. I think I only have 2 left now! I listened to this one on audiobook, and I really enjoyed it that way! I love how Fredrik Backman's books are always heartwarming yet humorous, and this was no exception. It was so fun to see Britt-Marie's journey unfold and watch her find her place in Borg.
Rating: 4/5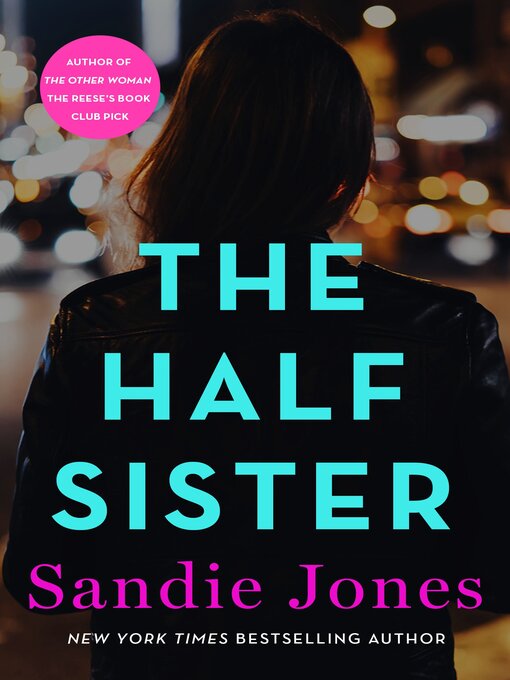 The Half Sister by Sandie Jones
"THE TRUTH
Sisters Kate and Lauren meet for Sunday lunch every week without fail, especially after the loss of their father.
THE LIE
But a knock at the door is about to change everything. A young woman by the name of Jess holds a note with the results of a DNA test, claiming to be their half sister.
THE UNTHINKABLE
As the fallout starts, it's clear that they are all hiding secrets, and perhaps this family isn't as perfect as it appears."
I wanted to like this one a lot since I really liked Sandie Jones' other 2 books. However, this one missed the mark a bit for me. It wasn't bad, but it wasn't anything memorable either. I liked the fast pace of the book, however I didn't love the characters and the story didn't really feel that believable to me. Overall I would definitely recommend picking up a different book by her before trying this one.
Rating: 3/5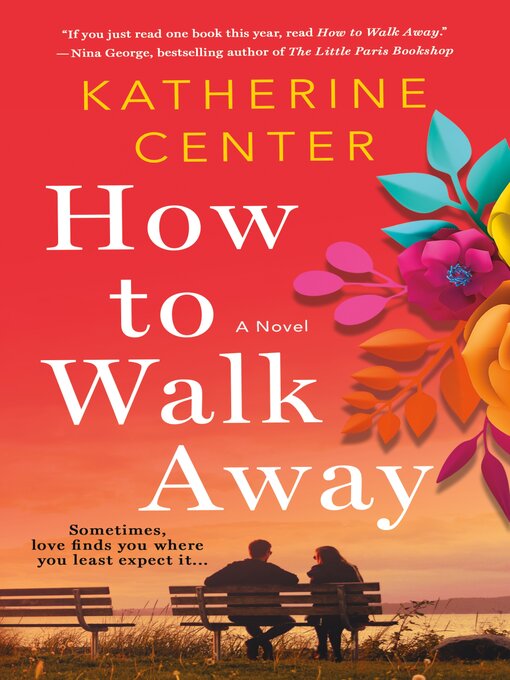 How To Walk Away by Katherine Center
"Margaret Jacobsen is just about to step into the bright future she's worked for so hard and so long: a new dream job, a fiancé she adores, and the promise of a picture-perfect life just around the corner. Then, suddenly, on what should have been one of the happiest days of her life, everything she worked for is taken away in a brief, tumultuous moment.
In the hospital and forced to face the possibility that nothing will ever be the same again, Maggie must confront the unthinkable. First there is her fiancé, Chip, who wallows in self-pity while simultaneously expecting to be forgiven. Then, there's her sister Kit, who shows up after pulling a three-year vanishing act. Finally, there's Ian, her physical therapist, the one the nurses said was too tough for her. Ian, who won't let her give in to her pity, and who sees her like no one has seen her before. Sometimes the last thing you want is the one thing you need. Sometimes we all need someone to catch us when we fall. And sometimes love can find us in the least likely place we would ever expect."
This was the second book I had read and loved by Katherine Center, so I guess she is going on my watch-list now to read any new books she comes out with! I love her writing style and how she can turn a serious topic into a lighthearted story still. I also loved most of the characters in this book. Overall, this is a quick read that will make you realize the important things in life.
Rating: 5/5
That is all for what I read in November 2020! I am going to be sharing my December books soon, as well as my top books from 2020! I reached my goal of 100 books this year, so there are quite a few to sift through to get to my favorites!
Checkout what I read in October for more recommendations! And follow my Goodreads to keep up with my reads in current time!
xo, Scarlett