Thanks to COVID-19, March ended up being a great reading month for me! I have been flying through my to-read list while being at home, and I am excited to have the extra time! Today I wanted to share all that I read in March and let you know which ones I enjoyed and which ones I would not recommend.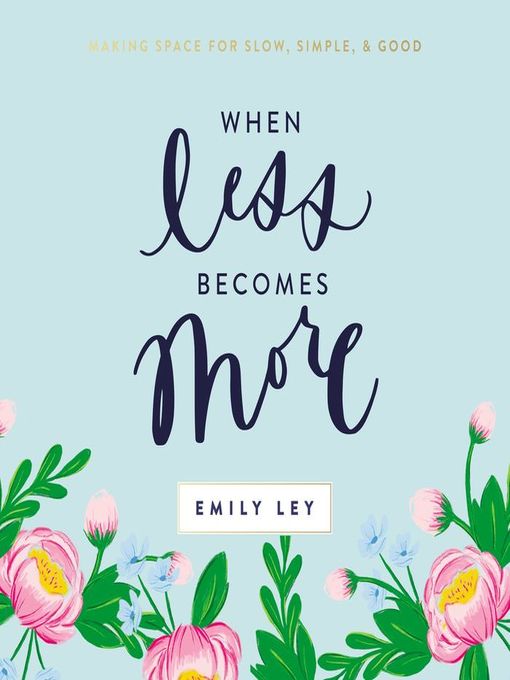 When Less Becomes More by Emily Ley
"Bestselling author and founder of Simplified®, Emily Ley shares how to live a life of more in a world that often overwhelms to the point of burnout in When Less Becomes More. Emily empathizes with mothers in the throes of exhaustion and provides tools for nourishing their spirits and achieving a life where less becomes more."
It is ironic that I started out March reading this book about slowing done… I had no idea that within 2 weeks my life would drastically slow down! While this book didn't have anything revolutionary in it, but I did like Emily's advice on how to prioritize commitments.
Rating: 3.5/5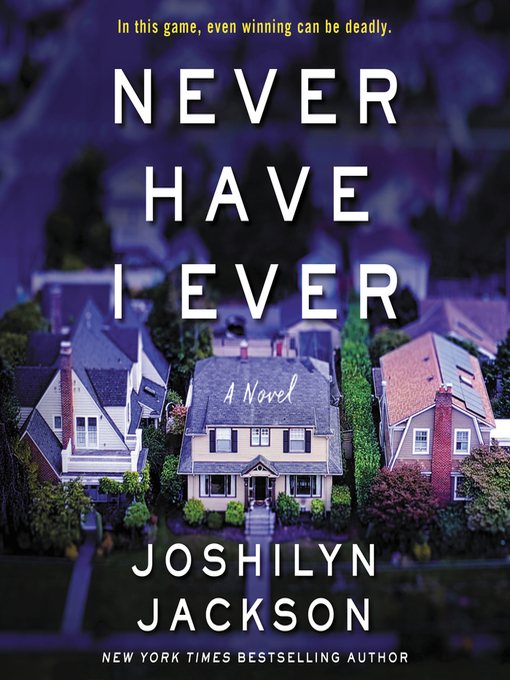 Never Have I Ever by Joshilyn Jackson
"In this game, even winning can be deadly…
Amy Whey is proud of her ordinary life and the simple pleasures that come with it—teaching diving lessons, baking cookies for new neighbors, helping her best friend, Charlotte, run their local book club. Her greatest joy is her family: her devoted professor husband, her spirited fifteen-year-old stepdaughter, her adorable infant son. And, of course, the steadfast and supportive Charlotte. But Amy's sweet, uncomplicated life begins to unravel when the mysterious and alluring Angelica Roux arrives on her doorstep one book club night.
Sultry and magnetic, Roux beguiles the group with her feral charm. She keeps the wine flowing and lures them into a game of spilling secrets. Everyone thinks it's naughty, harmless fun. Only Amy knows better. Something wicked has come her way—a she-devil in a pricey red sports car who seems to know the terrible truth about who she is and what she once did.
When they're alone, Roux tells her that if she doesn't give her what she asks for, what she deserves, she's going to make Amy pay for her sins. One way or another.
To protect herself and her family and save the life she's built, Amy must beat the devil at her own clever game, matching wits with Roux in an escalating war of hidden pasts and unearthed secrets. Amy knows the consequences if she can't beat Roux. What terrifies her is everything she could lose if she wins.
A diabolically entertaining tale of betrayal, deception, temptation, and love filled with dark twists leavened by Joshilyn Jackson's trademark humor, Never Have I Ever explores what happens when the transgressions of our past come back with a vengeance."
This book sounded right up my alley, and I was excited to get the audiobook version to listen to on my drive to my internship. However, I wasn't loving it from the beginning, and by 15% in I decided to stop listening. Perhaps if I had been reading instead of listening I might have liked it more, but I just wasn't into the story.
Rating: DNF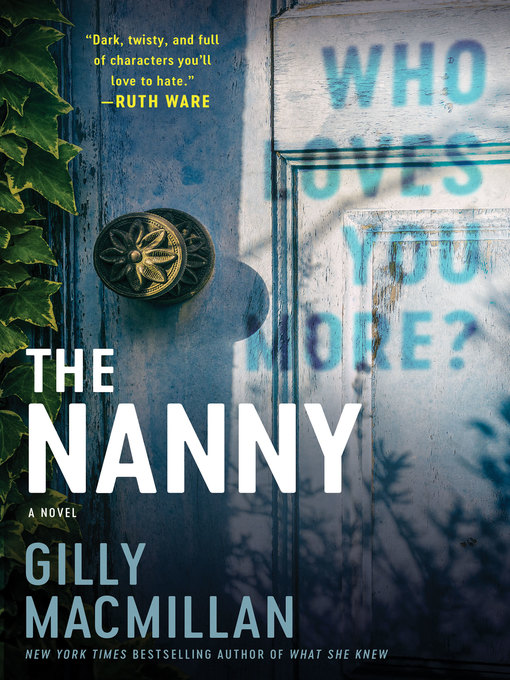 The Nanny by Gilly Macmillan
"When her beloved nanny, Hannah, left without a trace in the summer of 1988, seven-year-old Jocelyn Holt was devastated. Haunted by the loss, Jo grew up bitter and distant, and eventually left her parents and Lake Hall, their faded aristocratic home, behind.
Thirty years later, Jo returns to the house and is forced to confront her troubled relationship with her mother. But when human remains are accidentally uncovered in a lake on the estate, Jo begins to question everything she thought she knew.
Then an unexpected visitor knocks on the door and Jo's world is destroyed again. Desperate to piece together the gaping holes in her memory, Jo must uncover who her nanny really was, why she left, and if she can trust her own mother…
In this compulsively readable tale of secrets, lies, and deception, Gilly Macmillan explores the darkest impulses and desires of the human heart. Diabolically clever, The Nanny reminds us that sometimes the truth hurts so much you'd rather hear the lie."
First off, I loved the setting of this book, and felt like it perfectly added to the plot. This was a slowly paced thriller, but I was still captivated throughout the book and was invested in the characters. I liked how we also were told the story from multiple narrators. If you need a good rainy day thriller while at home this month, I would definitely recommend!
Rating: 5/5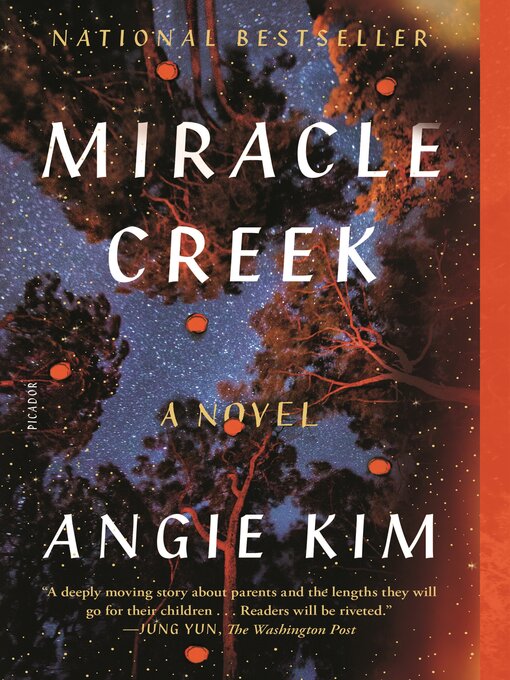 Miracle Creek by Angie Kim
"How far will you go to protect your family? Will you keep their secrets? Ignore their lies?
In a small town in Virginia, a group of people know each other because they're part of a special treatment center, a hyperbaric chamber that may cure a range of conditions from infertility to autism. But then the chamber explodes, two people die, and it's clear the explosion wasn't an accident.
A powerful showdown unfolds as the story moves across characters who are all maybe keeping secrets, hiding betrayals. Chapter by chapter, we shift alliances and gather evidence: Was it the careless mother of a patient? Was it the owners, hoping to cash in on a big insurance payment and send their daughter to college? Could it have been a protester, trying to prove the treatment isn't safe?"
I had been waiting to read this book for a year and then I was finally able to get it from my library. However, it took me SO long to get into. I am glad I stuck with it, but I really had to push through the first 1/4 or so before I became more invested in the story. I loved how in depth the characters were once I was into the book, and it seamlessly included many themes such as parenthood, grief and disability. It ended up being a lot different than what I thought it was going to be according to the summary, however that ended up being a great thing!
Rating: 4/5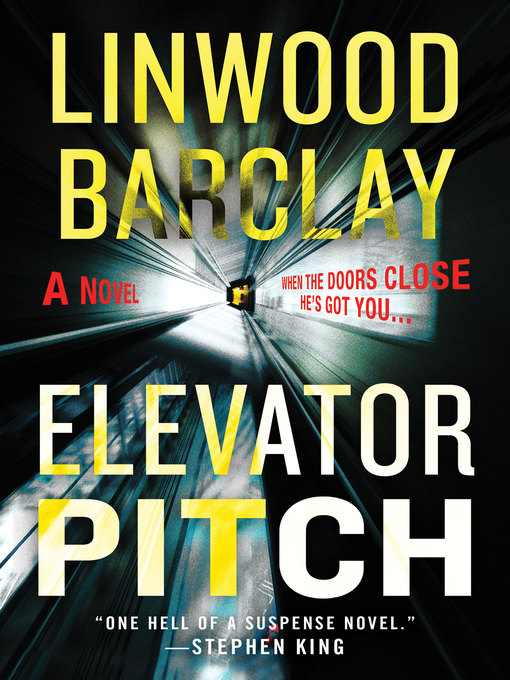 Elevator Pitch by Linwood Barclay
It all begins on a Monday, when four people board an elevator in a Manhattan office tower. Each presses a button for their floor, but the elevator proceeds, non-stop, to the top. Once there, it stops for a few seconds, and then plummets.
Right to the bottom of the shaft.
It appears to be a horrific, random tragedy. But then, on Tuesday, it happens again, in a different Manhattan skyscraper. And when Wednesday brings yet another high-rise catastrophe, one of the most vertical cities in the world—and the nation's capital of media, finance, and entertainment—is plunged into chaos.
Clearly, this is anything but random. This is a cold, calculated bid to terrorize the city. And it's working. Fearing for their lives, thousands of men in women working in offices across the city refuse leave their homes. Commerce has slowed to a trickle. Emergency calls to the top floors of apartment buildings go unanswered.
Who is behind this? Why are they doing it? What do these deadly acts of sabotage have to do with the fingerless body found on the High Line? Two seasoned New York detectives and a straight-shooting journalist must race against time to find the answers before the city's newest, and tallest, residential tower has its Friday night ribbon-cutting.
With each diabolical twist, Linwood Barclay ratchets up the suspense, building to a shattering finale. Pulsating with tension, Elevator Pitch is a riveting tale of psychological suspense that is all too plausible . . . and will chill readers to the bone.
I had seen Crime By The Book recommend this on a while ago on Instagram, and from the synopsis I knew it was one I would enjoy. One of the things that made this book so good was that it didn't seem very far-fetched given the high tech world we live in now. I was hooked from the beginning with all the different potential suspects, and was left guessing who it was until the end.
Rating: 4/5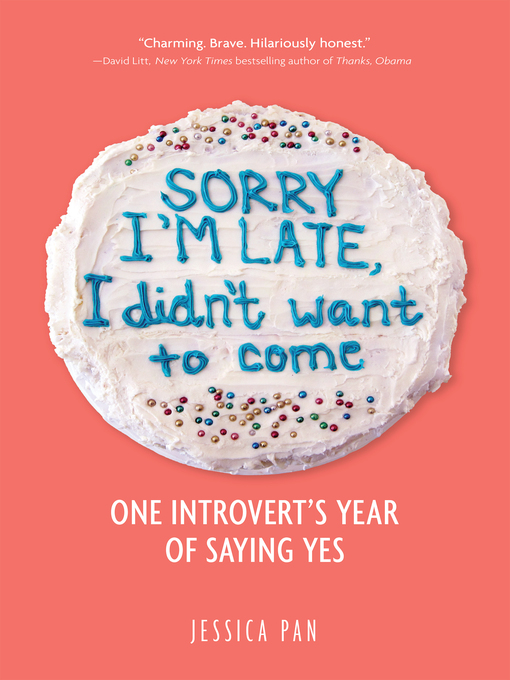 Sorry I'm Late, I Didn't Want To Come by Jessica Pan
"What would happen if a shy introvert lived like a gregarious extrovert for one year? If she knowingly and willingly put herself in perilous social situations that she'd normally avoid at all costs? Writer Jessica Pan intends to find out. With the help of various extrovert mentors, Jessica sets up a series of personal challenges (talk to strangers, perform stand-up comedy, host a dinner party, travel alone, make friends on the road, and much, much worse) to explore whether living like an extrovert can teach her lessons that might improve the quality of her life. Chronicling the author's hilarious and painful year of misadventures, this book explores what happens when one introvert fights her natural tendencies, takes the plunge, and tries (and sometimes fails) to be a little bit braver."
As someone who is more introverted, I enjoyed reading Jessica's perspective and seeing her complete challenges to explore what living like an introvert is like. I liked the humor she included in her stories and as someone who would never want to do stand-up comedy, I was happy to live vicariously through her experiences. It also was interesting to get a glimpse into the life of someone who is a "shintrovert" or a shy introvert as Jessica called it. While I definitely need time alone to recharge, I also enjoy being with people and speaking with them, so I didn't relate to everything Jessica was saying. Even if you don't label yourself as shy or an introvert, I think this would still be a good book to read to help you understand the perspective of someone you know who may be.
Rating: 4/5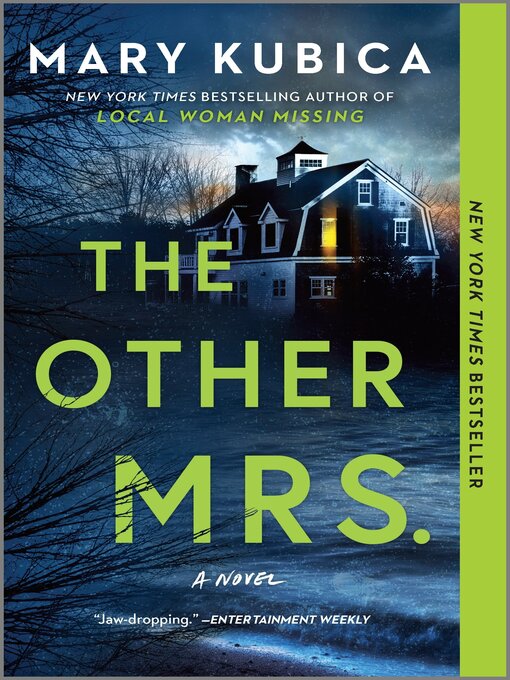 The Other Mrs. by Mary Kubica
"Sadie and Will Foust have only just moved their family from bustling Chicago to small-town Maine when their neighbor Morgan Baines is found dead in her home. The murder rocks their tiny coastal island, but no one is more shaken than Sadie.
But it's not just Morgan's death that has Sadie on edge. And as the eyes of suspicion turn toward the new family in town, Sadie is drawn deeper into the mystery of what really happened that dark and deadly night. But Sadie must be careful, for the more she discovers about Mrs. Baines, the more she begins to realize just how much she has to lose if the truth ever comes to light."
I have read other books by Mary Kubica and always enjoyed them. This one was no exception! The first half it kind of blended in with other similar thriller I have read before and didn't seem like anything special. However, as it progressed there were so many twists and turns that I was thoroughly invested. While I guessed part of the ending, there were other major twists that I did not see coming! I finished this book in a day, and would recommend if you are looking fora book with some good twists!
Rating: 4.5/5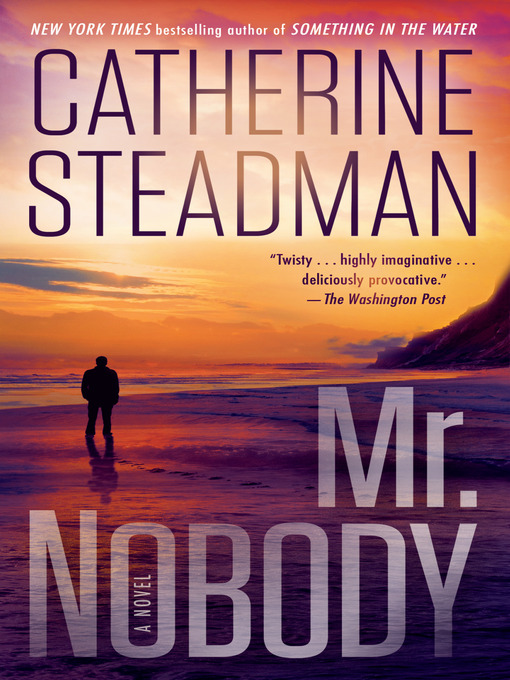 Mr. Nobody by Catherine Steadman
"Who is Mr. Nobody?
When a man is found on a British beach, drifting in and out of consciousness, with no identification and unable to speak, interest in him is sparked immediately. From the hospital staff who find themselves inexplicably drawn to him, to international medical experts who are baffled by him, to the national press who call him Mr. Nobody, everyone wants answers. Who is this man? And what happened to him?
Some memories are best forgotten.
Neuropsychiatrist Dr. Emma Lewis is asked to assess the patient in a small town deep in the English countryside. This is her field of expertise, this is the chance she's been waiting for, and this case could make her name known across the world. But therein lies the danger. Emma left this same town fourteen years ago and has taken great pains to cover all traces of her past since then.
Places aren't haunted . . . people are.
But now something—or someone—is calling her back. And the more time she spends with her patient, the more alarmed she becomes that he knows the one thing about her that nobody is supposed to know.Who is Mr. Nobody?
When a man is found on a British beach, drifting in and out of consciousness, with no identification and unable to speak, interest in him is sparked immediately. From the hospital staff who find themselves inexplicably drawn to him, to international medical experts who are baffled by him, to the national press who call him Mr. Nobody, everyone wants answers. Who is this man? And what happened to him?
Some memories are best forgotten.
Neuropsychiatrist Dr. Emma Lewis is asked to assess the patient in a small town deep in the English countryside. This is her field of expertise, this is the chance she's been waiting for, and this case could make her name known across the world. But therein lies the danger. Emma left this same town fourteen years ago and has taken great pains to cover all traces of her past since then.
Places aren't haunted . . . people are.
But now something—or someone—is calling her back. And the more time she spends with her patient, the more alarmed she becomes that he knows the one thing about her that nobody is supposed to know."
This book had so much potential, really. I loved the author's previous book, Something In The Water. And this one even was promising for the first half of so. But then it went downhill. I was not a fan of the ending, and the events leading up to it seemed very unrealistic to me. If you're looking for a good thriller this month, I would recommend picking another one from this post.
Rating: 3/5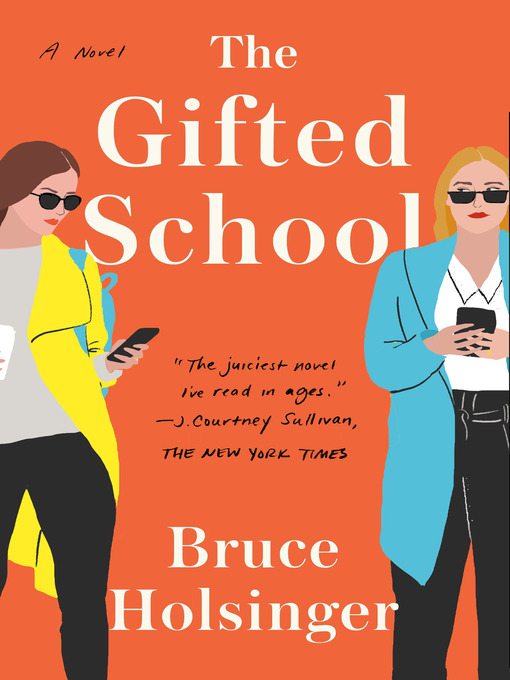 The Gifted School by Bruce Holsinger
This deliciously sharp novel captures the relentless ambitions and fears that animate parents and their children in modern America, exploring the conflicts between achievement and potential, talent and privilege.
Set in the fictional town of Crystal, Colorado, The Gifted School is a keenly entertaining novel that observes the drama within a community of friends and parents as good intentions and high ambitions collide in a pile-up with long-held secrets and lies. Seen through the lens of four families who've been a part of one another's lives since their kids were born over a decade ago, the story reveals not only the lengths that some adults are willing to go to get ahead, but the effect on the group's children, sibling relationships, marriages, and careers, as simmering resentments come to a boil and long-buried, explosive secrets surface and detonate. It's a humorous, keenly observed, timely take on ambitious parents, willful kids, and the pursuit of prestige, no matter the cost.
I wasn't really sure what to expect going into this book, but I had heard good things so I wanted to give it a try. I ended up loving it! While there are a lot of characters in this book, that just added to the story and was not something I found confusing. From a few pages in I was immersed in this privileged Colorado bubble and the characters felt very real. It is crazy to think some schools are this competitive, but I have no doubt there are schools out there similar to this fictional one. The writing was very good in this book, and I would love to see it turned into a TV show or movie sometime!
Rating: 5/5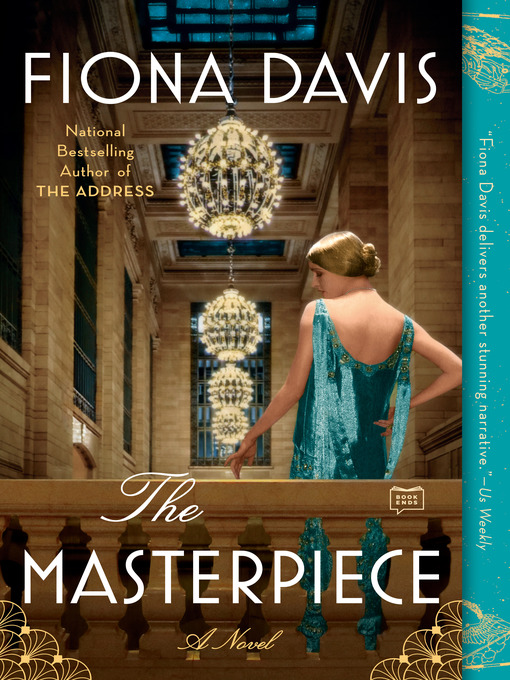 The Masterpiece by Fiona Davis
"For most New Yorkers, Grand Central Terminal is a crown jewel, a masterpiece of design. But for Clara Darden and Virginia Clay, it represents something quite different.
For Clara, the terminal is the stepping stone to her future. It is 1928, and Clara is teaching at the lauded Grand Central School of Art. Though not even the prestige of the school can override the public's disdain for a "woman artist," fiery Clara is single-minded in her quest to achieve every creative success – even while juggling the affections of two very different men. But she and her bohemian friends have no idea that they'll soon be blindsided by the looming Great Depression… and that even poverty and hunger will do little to prepare Clara for the greater tragedy yet to come.
By 1974, the terminal has declined almost as sharply as Virginia Clay's life. Dilapidated and dangerous, Grand Central is at the center of a fierce lawsuit: Is the once-grand building a landmark to be preserved, or a cancer to be demolished? For Virginia, it is simply her last resort. Recently divorced, she has just accepted a job in the information booth in order to support herself and her college-age daughter, Ruby. But when Virginia stumbles upon an abandoned art school within the terminal and discovers a striking watercolor, her eyes are opened to the elegance beneath the decay. She embarks on a quest to find the artist of the unsigned masterpiece—an impassioned chase that draws Virginia not only into the battle to save Grand Central but deep into the mystery of Clara Darden, the famed 1920s illustrator who disappeared from history in 1931."
I have been loving Fiona Davis recently, and this one was no exception! I loved the setting, the characters, and some twists that I never saw coming! This story alternated between the 1920s and the 1970s, but I was equally invested in both of the storylines and loved how they ended up weaving together in the end.
Rating: 4.5/5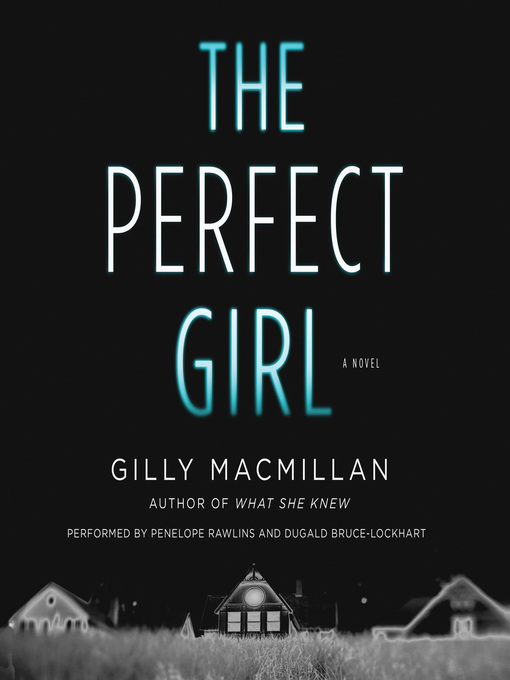 The Perfect Girl by Gilly Macmillan
"Zoe Maisey is a seventeen-year-old musical prodigy with a genius IQ. Three years ago, she was involved in a tragic incident that left three classmates dead. She served her time, and now her mother, Maria, is resolved to keep that devastating fact tucked far away from their new beginning, hiding the past even from her new husband and demanding Zoe do the same.
Tonight Zoe is giving a recital that Maria has been planning for months. It needs to be the performance of her life. But instead, by the end of the evening, Maria is dead.
In the aftermath, everyone—police, family, Zoe's former solicitor, and Zoe herself—tries to piece together what happened. But as Zoe knows all too well, the truth is rarely straightforward, and the closer we are to someone, the less we may see."
This was another one that I listened to as an audiobook, and I feel like that made me not like it quite as much as if I had read it. It took me about a month to get through since I began while I was still at my internship so I was listening on commutes, but then I wasn't listening to audiobooks while at home. However, by the end I still was invested in the story and wanted to know what really happen. I would recommend The Nanny if you want to read a Gilly Macmillan thriller before this one though.
Rating: 3.5/5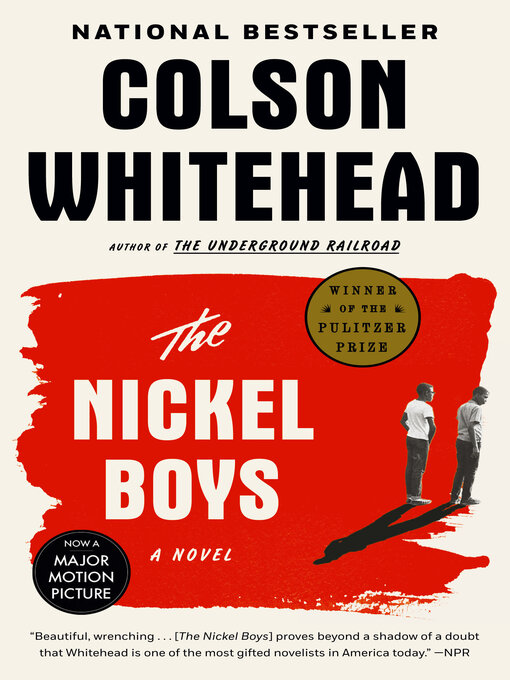 The Nickel Boys by Colson Whitehead
"As the Civil Rights movement begins to reach the black enclave of Frenchtown in segregated Tallahassee, Elwood Curtis takes the words of Dr. Martin Luther King to heart: He is "as good as anyone." Abandoned by his parents, but kept on the straight and narrow by his grandmother, Elwood is about to enroll in the local black college. But for a black boy in the Jim Crow South of the early 1960s, one innocent mistake is enough to destroy the future. Elwood is sentenced to a juvenile reformatory called the Nickel Academy, whose mission statement says it provides "physical, intellectual and moral training" so the delinquent boys in their charge can become "honorable and honest men."
In reality, the Nickel Academy is a grotesque chamber of horrors where the sadistic staff beats and sexually abuses the students, corrupt officials and locals steal food and supplies, and any boy who resists is likely to disappear "out back." Stunned to find himself in such a vicious environment, Elwood tries to hold onto Dr. King's ringing assertion "Throw us in jail and we will still love you." His friend Turner thinks Elwood is worse than naive, that the world is crooked, and that the only way to survive is to scheme and avoid trouble.
The tension between Elwood's ideals and Turner's skepticism leads to a decision whose repercussions will echo down the decades. Formed in the crucible of the evils Jim Crow wrought, the boys' fates will be determined by what they endured at the Nickel Academy.
Based on the real story of a reform school in Florida that operated for one hundred and eleven years and warped the lives of thousands of children, The Nickel Boys is a devastating, driven narrative that showcases a great American novelist writing at the height of his powers."
This book was good but horrible at the same time. It really demonstrated how much injustice there was and how corrupt things were. It also kind of reminded me of books like To Kill a Mockingbird, but definitely from a different perspective. The ending also ended with a twist that I did not see coming!
Rating: 4/5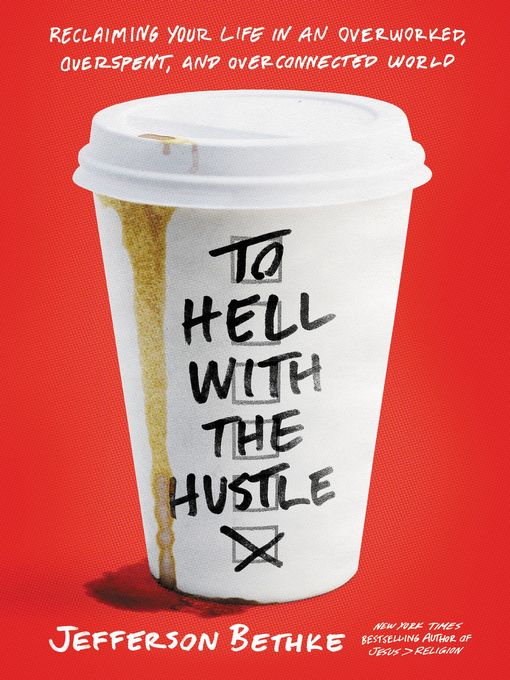 To Hell With The Hustle by Jefferson Bethke
"This is your wake-up call to resist the Hustle culture and embrace the slowness of Jesus.
Our culture makes constant demands of us: Do more. Accomplish more. Buy more. Post more. Be more.
In following these demands, we have indeed become more: More anxious. More tired. More hurt. More depressed. More frantic.
What we are doing isn't working!
In a society where hustle is the expectation, busyness is the norm and information is king, we have forgotten the fundamentals that make us human, anchor our lives, and provide meaning."
Appropriate to read yet another book about slowing down this year, right? I did really like this book and I am loving that people are recognizing how toxic hustle culture can be. I will say that I would recommend The Ruthless Elimination of Hurry (which I read in January!) over this if you are choosing to read just one, but this one did include quite a few new insights that I appreciated as well.
Rating: 4/5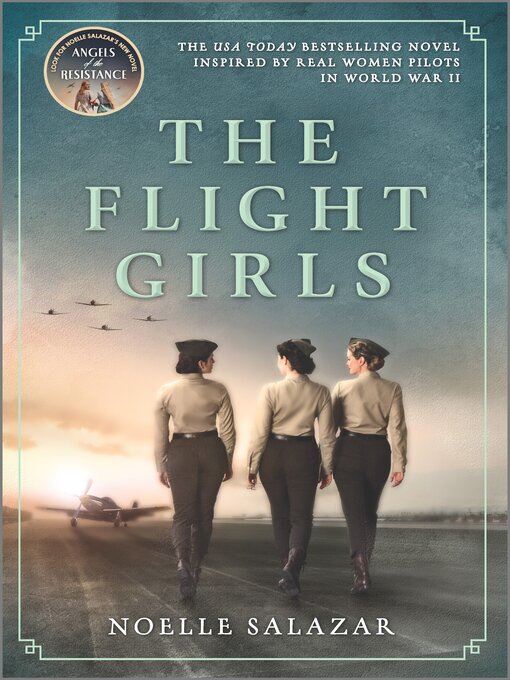 The Flight Girls by Noelle Salazar
"1941. Audrey Coltrane has always wanted to fly. It's why she implored her father to teach her at the little airfield back home in Texas. It's why she signed up to train military pilots in Hawaii when the war in Europe began. And it's why she insists she is not interested in any dream-derailing romantic involvements, even with the disarming Lieutenant James Hart, who fast becomes a friend as treasured as the women she flies with. Then one fateful day, she gets caught in the air over Pearl Harbor just as the bombs begin to fall, and suddenly, nowhere feels safe.
To make everything she's lost count for something, Audrey joins the Women Airforce Service Pilots program. The bonds she forms with her fellow pilots reignite a spark of hope in the face war, and—when James goes missing in action—give Audrey the strength to cross the front lines and fight not only for her country, but for the love she holds so dear."
I have barely seen this book talked about on social media, but the premise intrigued me. It could either be great or could be a flop of another book focusing on women during WWII and not being unique. Luckily, within a few chapters I was hooked and ended up loving this book! This book will make you feel alllll the emotions, and remind you that everything doesn't always work out perfectly. Especially in war. I also loved all of the other women in Audrey's flight program that we got to meet, as each one was very different but as the reader I felt like I was getting to know each one of them too. I also loved Audrey's dedication to her dream of owning an airfield and how it motivated her throughout the book.
Rating: 5/5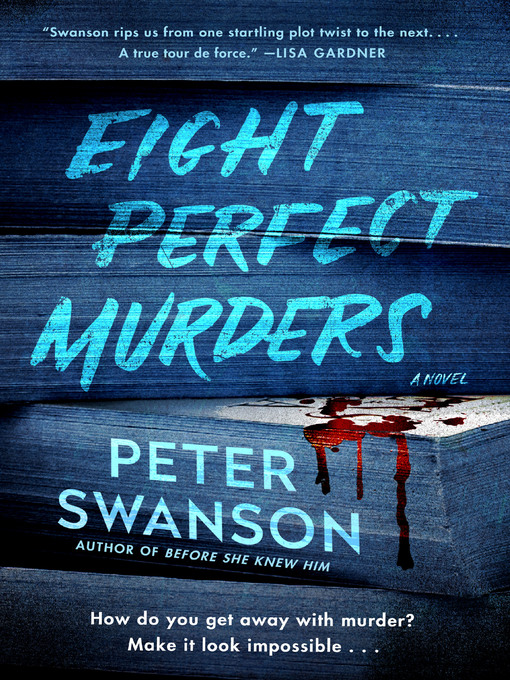 Eight Perfect Murders by Peter Swanson
"Years ago, bookseller and mystery aficionado Malcolm Kershaw compiled a list of the genre's most unsolvable murders, those that are almost impossible to crack—which he titled "Eight Perfect Murders"—chosen from among the best of the best including Agatha Christie's A. B. C. Murders, Patricia Highsmith's Strangers on a Train, Ira Levin's Death Trap, A. A. Milne's Red House Mystery, Anthony Berkeley Cox's Malice Aforethought, James M. Cain's Double Indemnity, John D. Macdonald's The Drowner, and Donna Tartt's A Secret History.
But no one is more surprised than Mal, now the owner of the Old Devils Bookstore in Boston, when an FBI agent comes knocking on his door one snowy day in February. She's looking for information about a series of unsolved murders that look eerily similar to the killings on Mal's old list. And the FBI agent isn't the only one interested in this bookseller who spends almost every night at home reading. There is killer is out there, watching his every move—a diabolical threat who knows way too much about Mal's personal history, especially the secrets he's never told anyone, even his recently deceased wife.
To protect himself, Mal begins looking into possible suspects . . . and sees a killer in everyone around him. But Mal doesn't count on the investigation leaving a trail of death in its wake. Suddenly, a series of shocking twists leaves more victims dead—and the noose around Mal's neck grows so tight he might never escape."
I have read at least one of Peter Swanson's previous books and enjoyed it, so I wanted to pick this one up. However, I didn't end up liking it as much as I had hoped. I didn't really like any of the characters and I felt that it didn't include enough suspense. I did enjoy that the end included a bit more thrill, but overall not one that I will remember a year down the road.
Rating: 3.5/5
If you made it this far, I hope you have found at least one new book to read this month! Tell me in the comments if you have read any of the books listed in this post!
xo, Scarlett