Even though February was a shorter month, I still was able to cross quite a few books off my list, including a few that had been on it for years!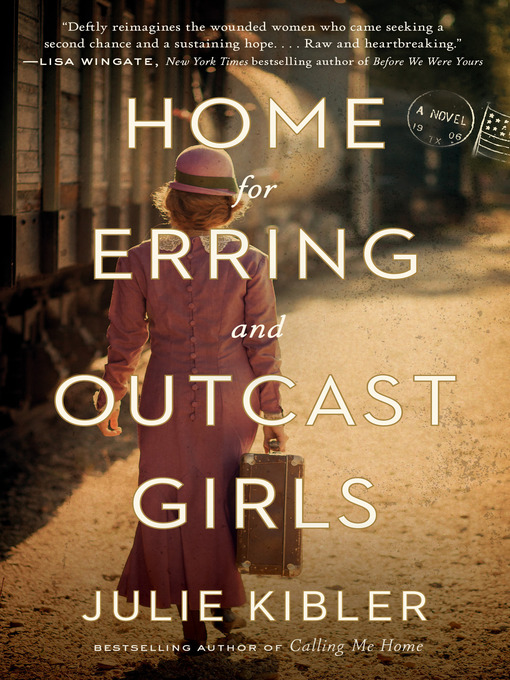 The Home for Erring and Outcast Girls by Julie Kibler
"In turn-of-the-20th century Texas, the Berachah Home for the Redemption and Protection of Erring Girls is an unprecedented beacon of hope for young women consigned to the dangerous poverty of the streets by birth, circumstance, or personal tragedy. Built in 1903 on the dusty outskirts of Arlington, a remote dot between Dallas and Fort Worth's red-light districts, the progressive home bucks public opinion by offering faith, training, and rehabilitation to prostitutes, addicts, unwed mothers, and "ruined" girls without forcibly separating mothers from children. When Lizzie Bates and Mattie McBride meet there—one sick and abused, but desperately clinging to her young daughter, the other jilted by the beau who fathered her ailing son—they form a friendship that will see them through unbearable loss, heartbreak, difficult choices, and ultimately, diverging paths.
A century later, Cate Sutton, a reclusive university librarian, uncovers the hidden histories of the two troubled women as she stumbles upon the cemetery on the home's former grounds and begins to comb through its archives in her library. Pulled by an indescribable connection, what Cate discovers about their stories leads her to confront her own heartbreaking past, and to reclaim the life she thought she'd let go forever. With great pathos and powerful emotional resonance, Home for Erring and Outcast Girls explores the dark roads that lead us to ruin, and the paths we take to return to ourselves."
I found the premise of this book to be intriguing, and thought it would be one I really enjoyed. However, I did not love the split timeline between 2017 and the 1900s in this book, and wish the whole thing had just been following the girls at the Home in the early 1900s. This added unnecessary details and length to the book, and I was not invested in the modern story. Parts of the story seemed to drag on, and this took me about a week to finish due to not being super invested in the story.
Rating: 3/5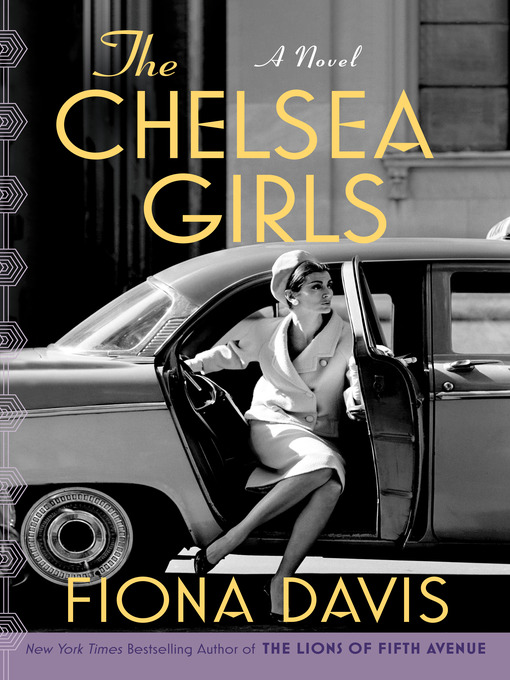 The Chelsea Girls by Fiona Davis
"From the dramatic redbrick facade to the sweeping staircase dripping with art, the Chelsea Hotel has long been New York City's creative oasis for the many artists, writers, musicians, actors, filmmakers, and poets who have called it home—a scene playwright Hazel Riley and actress Maxine Mead are determined to use to their advantage. Yet they soon discover that the greatest obstacle to putting up a show on Broadway has nothing to do with their art, and everything to do with politics. A Red scare is sweeping across America, and Senator Joseph McCarthy has started a witch hunt for Communists, with those in the entertainment industry in the crosshairs. As the pressure builds to name names, it is more than Hazel and Maxine's Broadway dreams that may suffer as they grapple with the terrible consequences, but also their livelihood, their friendship, and even their freedom.
Spanning from the 1940s to the 1960s, The Chelsea Girls deftly pulls back the curtain on the desperate political pressures of McCarthyism, the complicated bonds of female friendship, and the siren call of the uninhibited Chelsea Hotel."
I really liked a lot of things about this book! The setting of the Chelsea hotel, the friendship between Hazel and Maxine, and the glamorous acting scene all made it a very enjoyable read. I read The Dollhouse by Fiona Davis a few years back, and I love the historical details she has in her stories, and the settings always add to the book. I am excited to read her other books soon!
My rating: 4.5/5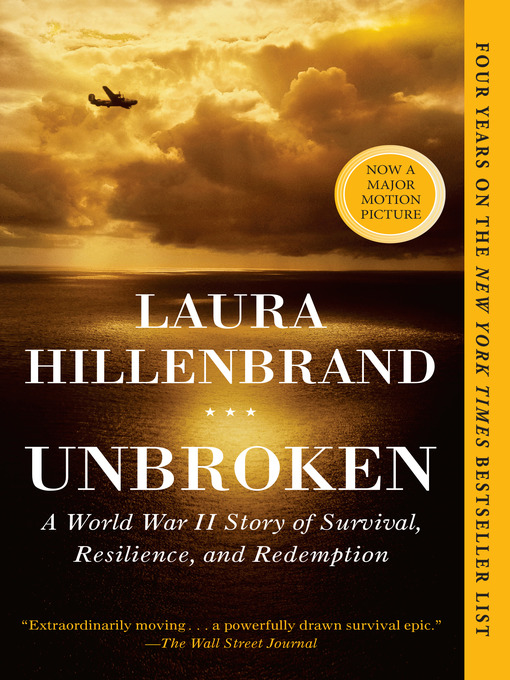 Unbroken by Laura Hillenbrand
"In boyhood, Louis Zamperini was an incorrigible delinquent. As a teenager, he channeled his defiance into running, discovering a prodigious talent that had carried him to the Berlin Olympics. But when World War II began, the athlete became an airman, embarking on a journey that led to a doomed flight on a May afternoon in 1943. When his Army Air Forces bomber crashed into the Pacific Ocean, against all odds, Zamperini survived, adrift on a foundering life raft. Ahead of Zamperini lay thousands of miles of open ocean, leaping sharks, thirst and starvation, enemy aircraft, and, beyond, a trial even greater. Driven to the limits of endurance, Zamperini would answer desperation with ingenuity; suffering with hope, resolve, and humor; brutality with rebellion. His fate, whether triumph or tragedy, would be suspended on the fraying wire of his will."
If we're being honest here, this book has been on my to-read list since high school. I have heard great things about it, but I also knew it was a longer book and was pretty depressing at parts, so it was never at the top of my list. However, since I have gotten into audiobooks this year, I checked out the audiobook version of it when I saw it was available from my library. I think listening to it was a great choice because I got the story in small 20-30 minute chunks and made my way through it in a little over a week. I kept having to remind myself that it was a true story since it seemed impossible at times! The research that went into this book was great, and I appreciated a deeper look into parts of the war that don't always get written about, especially in historical fiction.
My rating: 4/5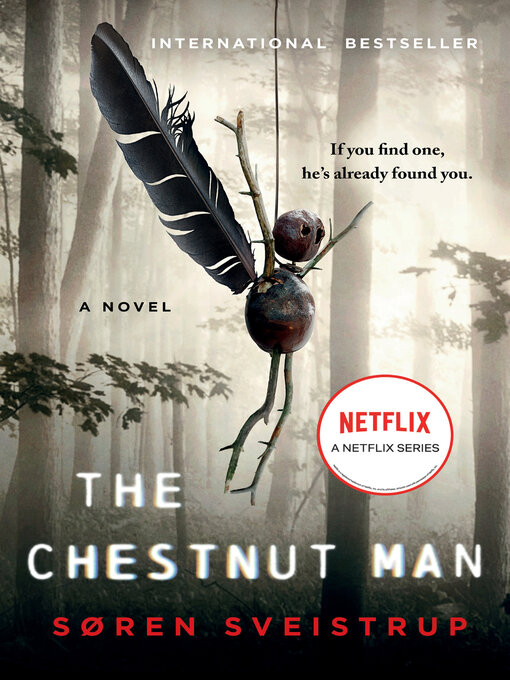 The Chestnut Man by Soren Sveistrup
"A psychopath is terrorizing Copenhagen.
His calling card is a "chestnut man"—a handmade doll made of matchsticks and two chestnuts—which he leaves at each bloody crime scene.
Examining the dolls, forensics makes a shocking discovery—a fingerprint belonging to a young girl, a government minister's daughter who had been kidnapped and murdered a year ago.
A tragic coincidence—or something more twisted?
To save innocent lives, a pair of detectives must put aside their differences to piece together the Chestnut Man's gruesome clues.
Because it's clear that the madman is on a mission that is far from over.
And no one is safe."
I'm pretty sure I saw Crime By The Book recommend this one on Instagram a few months back, and I have had it on hold at the library since then. When I finally got it this month, I was excited to dive into it! I loved the premise of the story, and was invested from the beginning. I also didn't guess who The Chestnut Man was until the end, which makes it better to me! However, I do wish this book had been a bit shorter. At times it seemed to drag on a bit with unnecessary details, such as too much backstory on some characters. Overall, it still was a really good thriller though!
My rating: 4/5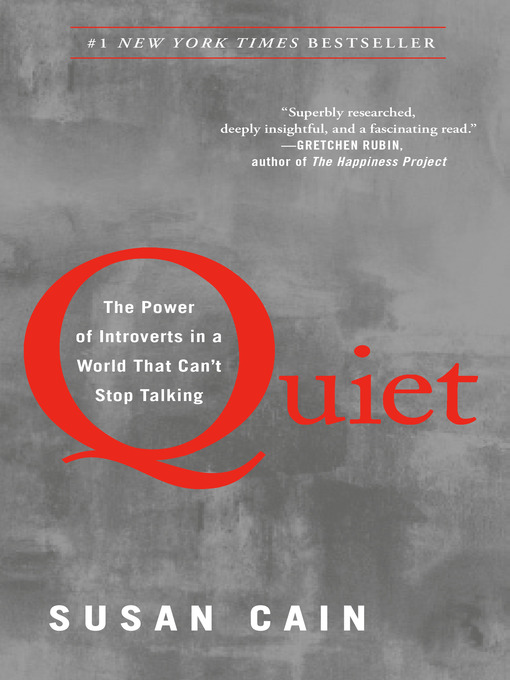 Quiet by Susan Cain
"At least one-third of the people we know are introverts. They are the ones who prefer listening to speaking; who innovate and create but dislike self-promotion; who favor working on their own over working in teams. It is to introverts—Rosa Parks, Chopin, Dr. Seuss, Steve Wozniak—that we owe many of the great contributions to society.
In Quiet, Susan Cain argues that we dramatically undervalue introverts and shows how much we lose in doing so. She charts the rise of the Extrovert Ideal throughout the twentieth century and explores how deeply it has come to permeate our culture. She also introduces us to successful introverts–from a witty, high-octane public speaker who recharges in solitude after his talks, to a record-breaking salesman who quietly taps into the power of questions. Passionately argued, superbly researched, and filled with indelible stories of real people, Quiet has the power to permanently change how we see introverts and, equally important, how they see themselves"
As an introvert, I was intrigued by this book and found myself thinking "sounds about right" throughout. However, I actually think this would be a great book for extroverts to read as well to get a better understanding of how introverts work! The best thing about this book was how Susan Cain kept emphasizing we need both extroverts and introverts in our lives. While American tends to idealize extroversion, we need a balance of both to keep things running smoothly.
My rating: 4/5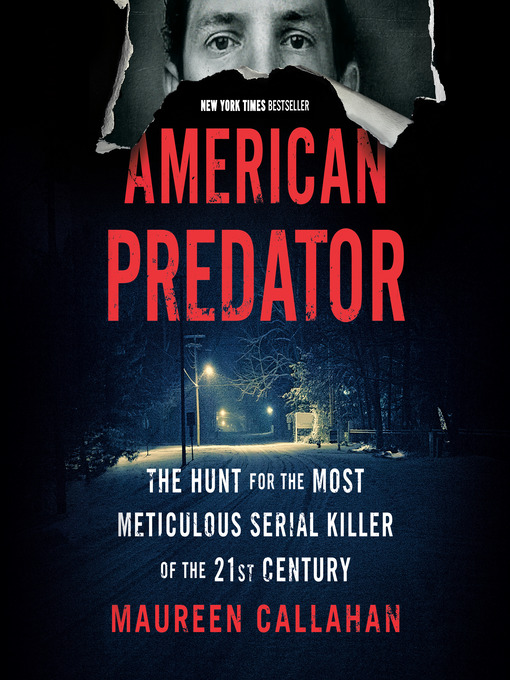 American Predator by Maureen Callahan
"Ted Bundy. John Wayne Gacy. Jeffrey Dahmer. The names of notorious serial killers are usually well-known; they echo in the news and in public consciousness. But most people have never heard of Israel Keyes, one of the most ambitious and terrifying serial killers in modern history. The FBI considered his behavior unprecedented. Described by a prosecutor as "a force of pure evil," Keyes was a predator who struck all over the United States. He buried "kill kits"—cash, weapons, and body-disposal tools—in remote locations across the country. Over the course of fourteen years, Keyes would fly to a city, rent a car, and drive thousands of miles in order to use his kits. He would break into a stranger's house, abduct his victims in broad daylight, and kill and dispose of them in mere hours. And then he would return home to Alaska, resuming life as a quiet, reliable construction worker devoted to his only daughter.
When journalist Maureen Callahan first heard about Israel Keyes in 2012, she was captivated by how a killer of this magnitude could go undetected by law enforcement for over a decade. And so began a project that consumed her for the next several years—uncovering the true story behind how the FBI ultimately caught Israel Keyes, and trying to understand what it means for a killer like Keyes to exist. A killer who left a path of monstrous, randomly committed crimes in his wake—many of which remain unsolved to this day.
American Predator is the ambitious culmination of years of interviews with key figures in law enforcement and in Keyes's life, and research uncovered from classified FBI files. Callahan takes us on a journey into the chilling, nightmarish mind of a relentless killer, and to the limitations of traditional law enforcement."
I was vaguely familiar with this story since My Favorite Murder included it in an episode a few years back. However, it was really interesting to dive deeper in and get more details about this serial killer that so many people have never even heard of. I liked how this book started with his final kill and them went backwards in time until we got a full picture of how evil Keyes really was. I also listened to this as an audiobook, which I would recommend as it felt like listening to a true crime podcast then!
My rating: 4/5
That wraps up my February reading! I am excited to keep listening to audiobooks on my commute in March and to get some long-awaited books from the library! If you missed it, checkout what I read in January here!
xo, Scarlett