September was such a fun month, from concerts to starting my internship at an outpatient clinic, and so much more! But a busier schedule meant less time for reading, so I only finished 4 books this month! I found myself trying to start multiple books this month and just not being able to get into any of them, which also left me in a reading rut. I find if I am busy but have a book I am in the middle of and really enjoying, I still end up reading a decent amount. But as I am writing this post I haven't read anything in a few days since I quit the last book I was reading at about 15% of the way through. But I am still ahead of schedule according to Goodreads, so that is good! Now let's get into what I read in September 2019!
Next Year In Havana by Chanel Cleeton
"Havana, 1958. The daughter of a sugar baron, nineteen-year-old Elisa Perez is part of Cuba's high society, where she is largely sheltered from the country's growing political unrest—until she embarks on a clandestine affair with a passionate revolutionary…
Miami, 2017. Freelance writer Marisol Ferrera grew up hearing romantic stories of Cuba from her late grandmother Elisa, who was forced to flee with her family during the revolution. Elisa's last wish was for Marisol to scatter her ashes in the country of her birth.
Arriving in Havana, Marisol comes face-to-face with the contrast of Cuba's tropical, timeless beauty and its perilous political climate. When more family history comes to light and Marisol finds herself attracted to a man with secrets of his own, she'll need the lessons of her grandmother's past to help her understand the true meaning of courage."
I loved how these two narratives were woven together seamlessly, and I was invested in both of the stories! This book does start out a bit slow, but the rich descriptions of Cuba and the intrigue about what happened to Elisa and Marisol kept me coming back for more. And I am glad I did because it quickly picked up and turned into a book I didn't want to put down. I think I liked this book even more after hearing that the author's family really did flee from Cuba, so some of the aspects woven into this story were based off stories she had heard.
Would I recommend? Yes! 5/5!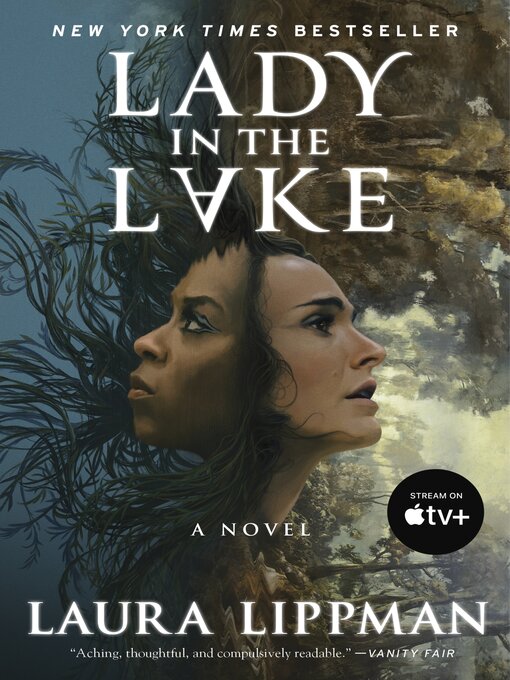 The Lady in the Lake by Laura Lippman
"In 1966, Baltimore is a city of secrets that everyone seems to know—everyone, that is, except Madeline "Maddie" Schwartz. Last year, she was a happy, even pampered housewife. This year, she's bolted from her marriage of almost twenty years, determined to make good on her youthful ambitions to live a passionate, meaningful life.
Maddie wants to matter, to leave her mark on a swiftly changing world. Drawing on her own secrets, she helps Baltimore police find a murdered girl—assistance that leads to a job at the city's afternoon newspaper, the Star. Working at the newspaper offers Maddie the opportunity to make her name, and she has found just the story to do it: a missing woman whose body was discovered in the fountain of a city park lake.
Cleo Sherwood was a young black woman who liked to have a good time. No one seems to know or care why she was killed except Maddie—and the dead woman herself. Maddie's going to find the truth about Cleo's life and death. Cleo's ghost, privy to Maddie's poking and prying, wants to be left alone.
Maddie's investigation brings her into contact with people that used to be on the periphery of her life—a jewelry store clerk, a waitress, a rising star on the Baltimore Orioles, a patrol cop, a hardened female reporter, a lonely man in a movie theater. But for all her ambition and drive, Maddie often fails to see the people right in front of her. Her inability to look beyond her own needs will lead to tragedy and turmoil for all sorts of people—including the man who shares her bed, a black police officer who cares for Maddie more than she knows."
I thought this book had potential after reading the blurb, but it feel a little flat for me. I ended up finishing it, but I didn't leave feeling wowed or wanting more. In fact, by the end I was just reading it so I could say I had finished it. I did not really like Maddie's character and was annoyed by her decisions most of the time as they were almost all selfish. I also found the many perspectives confusing at first, though by the end I found them more interesting than Maddie's story!
Would I recommend? Probably not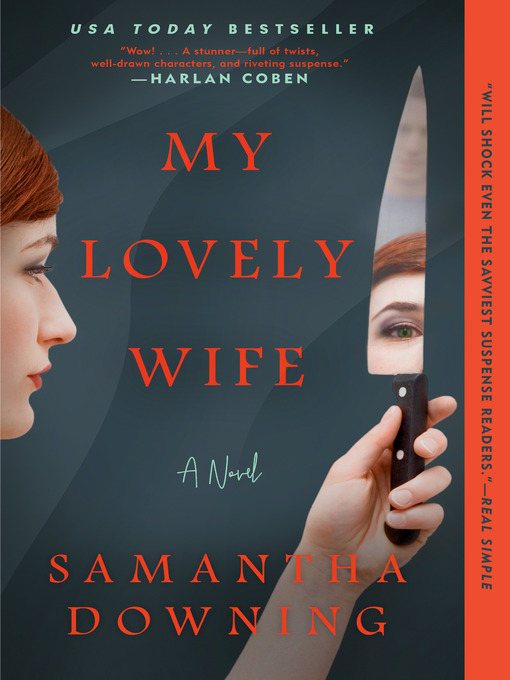 My Lovely Wife by Samantha Downing
"Our love story is simple. I met a gorgeous woman. We fell in love. We had kids. We moved to the suburbs. We told each other our biggest dreams, and our darkest secrets. And then we got bored.
We look like a normal couple. We're your neighbors, the parents of your kid's friend, the acquaintances you keep meaning to get dinner with.
We all have our secrets to keeping a marriage alive.
Ours just happens to be getting away with murder."
I don't know why I haven't seen more people talking about this book, because I was drawn in from the beginning and snuck in a few minutes reading whenever I could! I really enjoyed how unique this book was as sometimes I feel like thrillers start to mirror others that I have read before. I know the blurb about it is pretty vague, but going into it without knowing much about the plot made it that much better!
Would I recommend? Yes! 5/5!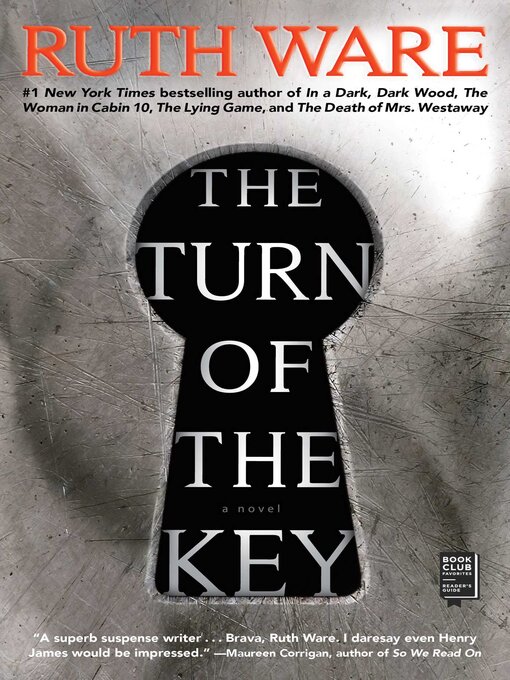 The Turn of the Key by Ruth Ware
"When she stumbles across the ad, she's looking for something else completely. But it seems like too good an opportunity to miss—a live-in nannying post, with a staggeringly generous salary. And when Rowan Caine arrives at Heatherbrae House, she is smitten—by the luxurious "smart" home fitted out with all modern conveniences, by the beautiful Scottish Highlands, and by this picture-perfect family.
What she doesn't know is that she's stepping into a nightmare—one that will end with a child dead and herself in prison awaiting trial for murder.
Writing to her lawyer from prison, she struggles to explain the unravelling events that led to her incarceration. It wasn't just the constant surveillance from the cameras installed around the house, or the malfunctioning technology that woke the household with booming music, or turned the lights off at the worst possible time. It wasn't just the girls, who turned out to be a far cry from the immaculately behaved model children she met at her interview. It wasn't even the way she was left alone for weeks at a time, with no adults around apart from the enigmatic handyman, Jack Grant.
It was everything.
She knows she's made mistakes. She admits that she lied to obtain the post, and that her behavior toward the children wasn't always ideal. She's not innocent, by any means. But, she maintains, she's not guilty—at least not of murder. Which means someone else is."
If you want a spooky read for fall, this is it! I have loved Ruth Ware's books ever since I read The Woman In Cabin 10 about 3 years ago. The writing always draws me in and I love love love the creepy settings. My only complaint was I didn't enjoy how Rowan was writing letters to Mr. Wrexham and that is how we got bits of the story. I felt that made it a bit more difficult to get into initially, but once I was in, I was hooked! There is a big twist that comes near the end, and I will say part of it is predictable and I was able to guess it before it happened. But other twists left me speechless and wondering how I didn't put two and two together sooner!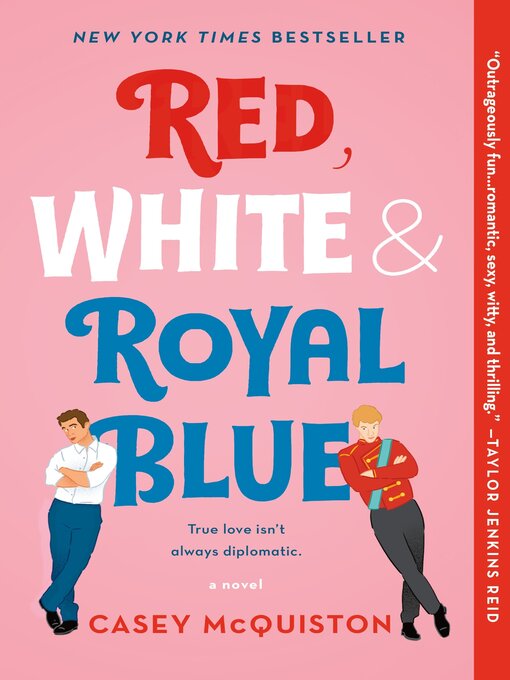 Red, White, & Royal Blue by Casey McQuiston
I went into this book not knowing much about it, but I had seen multiple people rave about it. But I just could not get into it at all and I think it is severely overhyped. I didn't like the characters and the writing felt young to me even though it isn't labeled as a young adult book. I also felt like the writing jumped around quite a bit and could have had a better flow. Usually I read at least 20% of books before I give up, ideally even 30% just to give them a good, fair chance. But I could not force myself to go past 15% because I just didn't care what happened. I have a hard time believing this is actually a book that people are claiming at their "new favorite," but to each their own. It'll be a no from me.
Would I recommend? No. Did not finish!
What did you read this month? Have you read any of these books? Tell me in the comments! And checkout the 16 books I read in August in this post for more book recommendations!
xo, Scarlett