Buckle up friends, this might be our longest Recently Reading post ever. Guess how many books I read in August 2019? SIXTEEN! This is almost double what I normally read, which is crazy! A few of them were on the shorter side (~200 pages) which definitely helped, plus I had most of the months off school! This led to plenty of down time to read books, which was great because I had quite a few to finish before heading into fall semester.
I also updated my Goodreads for the first time in over 4 years this month! And I didn't just update it to share what I am reading now or this month. No, I felt the need to go back and add in almost every single book I had read since spring of 2015. Which sounded like a grand idea going into it because I could finally have all my books read and ratings in one place! BUT about 100 books in, I realized I had probably made a mistake. I was too far in to quit though. And by the time I reached the end after entering around 250 books, I was cursing my past self for reading so much. But it's fine because we are all caught up now! And please learn from my mistakes and don't take 4 years to update your Goodreads. Also if you have a Goodreads, click here and be friends with me so I can see what you're reading too!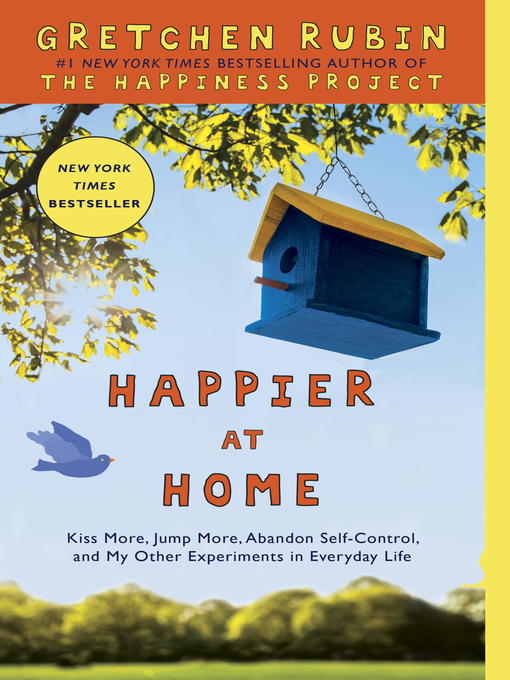 Happier at Home by Gretchen Rubin
"One Sunday afternoon, as she unloaded the dishwasher, Gretchen Rubin felt hit by a wave of homesickness. Homesick–why? She was standing right in her own kitchen. She felt homesick, she realized, with love for home itself. "Of all the elements of a happy life," she thought, "my home is the most important." In a flash, she decided to undertake a new happiness project, and this time, to focus on home.
And what did she want from her home? A place that calmed her, and energized her. A place that, by making her feel safe, would free her to take risks. Also, while Rubin wanted to be happier at home, she wanted to appreciate how much happiness was there already.
So, starting in September (the new January), Rubin dedicated a school year–September through May–to making her home a place of greater simplicity, comfort, and love."
I really liked this book, specifically the chapter on sense of smell. I LOVED how Gretchen pointed out how we don't always notice smells, but smelling something really good when walking down the sidewalk can bring joy. I am someone who loves smells and can be transported to a time or place while smelling something specific, so this one really made me stop to think about how I was incorporating good smells into my own life to bring happiness. But besides this, there were others nuggets in this book I liked as well and I love how whimsical she can be at times, such as adding a miniature art piece into her house!
Would I recommend? Yes! 4/5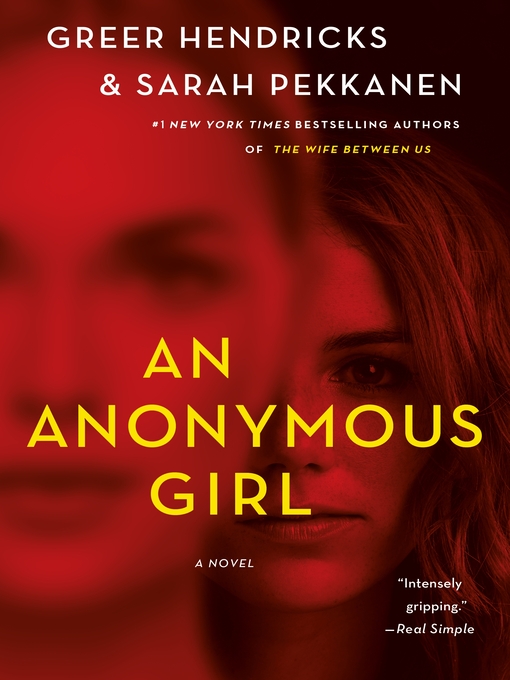 "Looking to earn some easy cash, Jessica Farris agrees to be a test subject in a psychological study about ethics and morality. But as the study moves from the exam room to the real world, the line between what is real and what is one of Dr. Shields's experiments blurs.
Dr. Shields seems to know what Jess is thinking… and what she's hiding.
Jessica's behavior will not only be monitored, but manipulated.
Caught in a web of attraction, deceit and jealousy, Jess quickly learns that some obsessions can be deadly."
This book wasn't what I expected, but in the best way possible. It is hard to find suspense novels that stand out these days I feel like, but this one had me captivated throughout. It also makes you think along with Jessica as she receives moral questions, which I found to be an interesting aspect of the book!
Would I recommend? YES! 5/5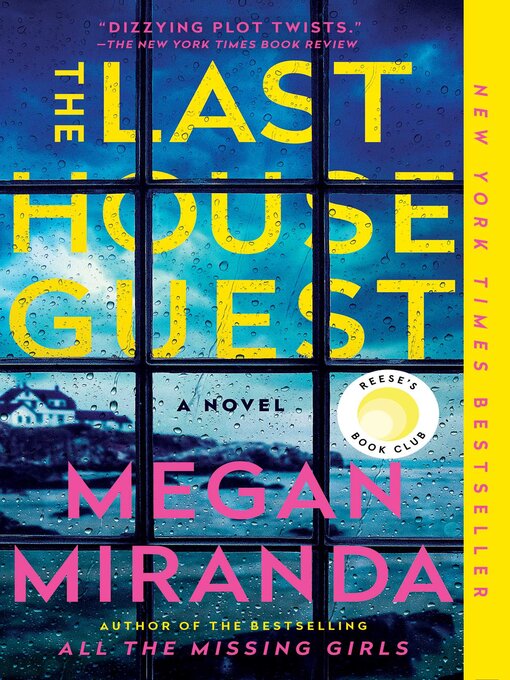 The Last House Guest by Megan Miranda
"Littleport, Maine is like two separate towns: a vacation paradise for wealthy holidaymakers and a simple harbour community for the residents who serve them. Friendships between locals and visitors are unheard of – but that's just what happened with Avery Greer and Sadie Loman.
Each summer for a decade the girls are inseparable – until Sadie is found dead. When the police rule the death a suicide, Avery can't help but feel there are those in the community, including a local detective and Sadie's brother Parker, who blame her. Someone knows more than they're saying, and Avery is intent on clearing her name before the facts get twisted against her."
I read and loved All The Missing Girls a few years ago, so I was excited to see another book by Megan Miranda! I loved the setting of this small beach town, and it almost felt like an Elin Hilderbrand novel except darker. This one does start out a bit slower, but by the end it has so many twists and turns that you won't be able to guess what happens! I will say that Sadie was my favorite character… but Sadie is dead the whole book. So I do wish that we had gotten a bit more Sadie!
Would I recommend? Yes! 5/5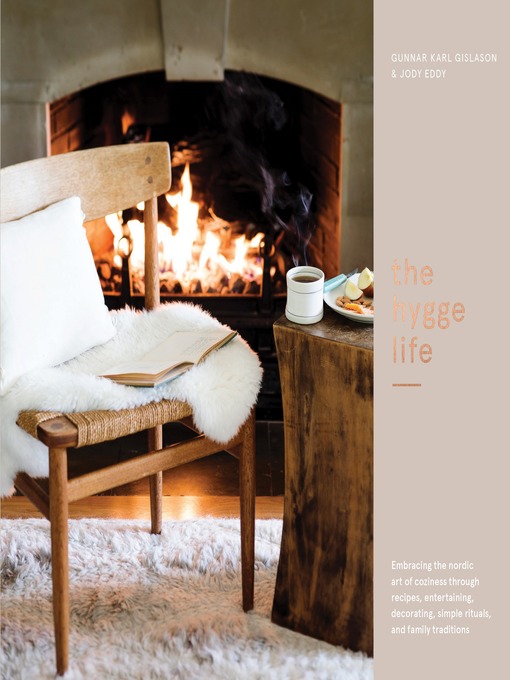 This Hygge Life by Gunnar Karl Gislason
"Hygge (loosely translated as "coziness") is centered around the idea of inviting comforting elements into day-to-day life while creating warmth, community, and intimacy. The Hygge Life teaches readers how small gestures (putting wool blankets and warm cider out for guests) or larger undertakings (building bonfires and making campfire bread to celebrate solstice) can warm the psyche and foster hygge, with more than 30 recipes for cozy and comforting food and drinks."
People all over Pinterest love to use the word "hygge," so I wanted to actually read a book about the small hygge things you can do in your life. Some parts were interesting and it was a fast read, however I wouldn't say there is anything groundbreaking from this and I felt like I didn't take away many new ideas.
Would I recommend? Maybe 3/5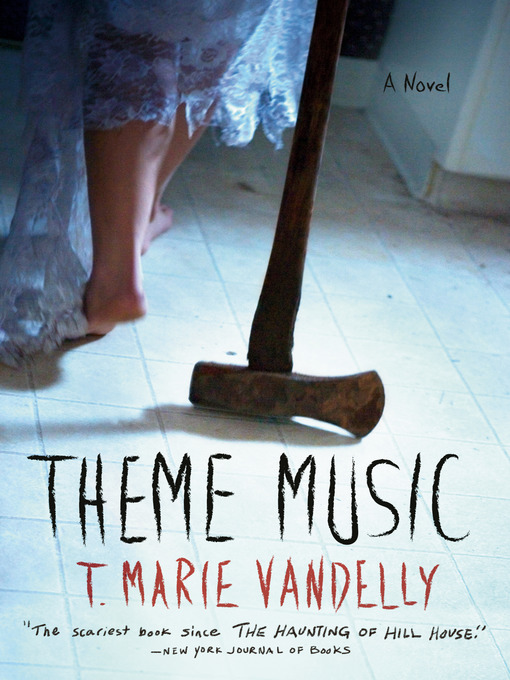 Theme Music by T. Marie Vandelly
"For the lucky among us, life is what you make of it, but for Dixie Wheeler, the theme music for her story was chosen by another long ago, on the day her father butchered her mother and brothers and then slashed a knife across his own throat. Only one-year-old Dixie was left alive, infamously known as Baby Blue for the song left playing in the aftermath of the slaughter.
Twenty-five years later, Dixie is still desperate for a connection to the family she can't remember, so when her childhood home goes up for sale, Dixie sets aside all reason and moves in, re-creating a macabre decor with her family's salvaged furniture. But as the ghosts of her family seemingly begin to take up residence in the home that was once theirs, Dixie starts to question her own sanity and wonders if the evil force menacing her is that of her father, or a demon of her own making.
In order to make sense of her present, Dixie becomes determined to unravel the truth of her past and seeks out the detective who originally investigated the murders. But the more she learns, the more she opens up the uncomfortable possibility that the sins of her father may belong to another, and, perhaps most tragically, to Dixie herself. As bodies begin to pile up around her, Dixie must find a way to expose the lunacy behind her family's massacre and redeem what little remains of her soul."
I really liked this thriller and loved how spooky it felt, and there were many twists and turns. However I did take off a star because of how extremely gory it was at times. Obviously by reading the synopsis you can tell it will be slightly, but the author went very into detail at times that was just more than I wanted or needed. If you are into a bit more gore, this could be a great pick for you, especially with fall coming up!
Would I recommend? Yes! 4/5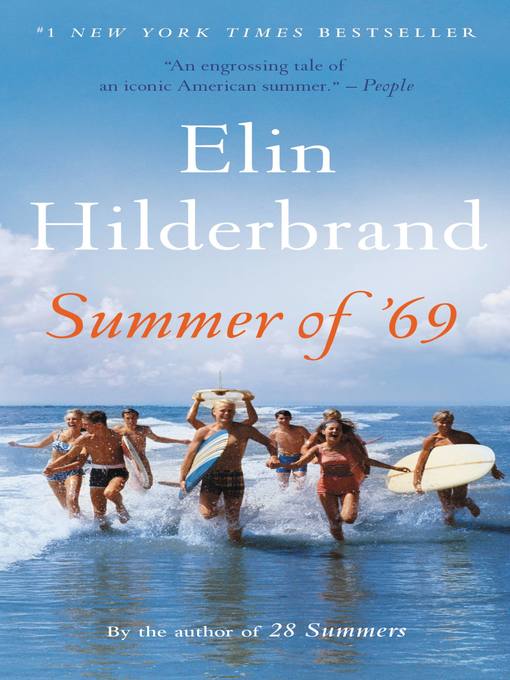 The Summer of '69 by Elin Hilderbrand
"Welcome to the most tumultuous summer of the twentieth century. It's 1969, and for the Levin family, the times they are a-changing. Every year the children have looked forward to spending the summer at their grandmother's historic home in downtown Nantucket. But like so much else in America, nothing is the same: Blair, the oldest sister, is marooned in Boston, pregnant with twins and unable to travel. Middle sister Kirby, caught up in the thrilling vortex of civil rights protests and determined to be independent, takes a summer job on Martha's Vineyard. Only-son Tiger is an infantry soldier, recently deployed to Vietnam. Thirteen-year-old Jessie suddenly feels like an only child, marooned in the house with her out-of-touch grandmother and her worried mother, each of them hiding a troubling secret. As the summer heats up, Ted Kennedy sinks a car in Chappaquiddick, man flies to the moon, and Jessie and her family experience their own dramatic upheavals along with the rest of the country.
In her first historical novel, rich with the details of an era that shaped both a nation and an island thirty miles out to sea, Elin Hilderbrand once again earns her title as queen of the summer novel."
Prior to reading this book, I would not have said I was much of an Elin Hilderbrand fan. I truly only got this one to read while at the beach because her books are classic beach reads in my opinion. However, I ended up really liking this book, most likely due to the historical fiction aspect of this one that her other books do not have. This book has many different characters, yet it all weaves together really well.
Would I recommend? YES! 5/5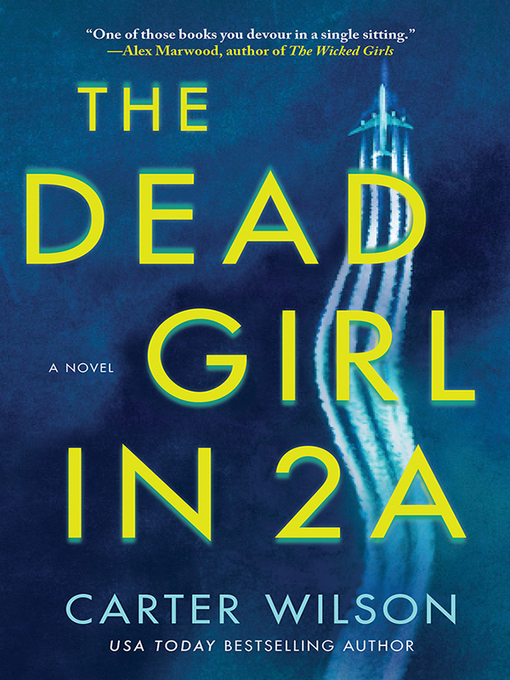 The Dead Girl in 2A
"Jack Buchanan knows the woman sitting next to him on his business flight to Denver—he just can't figure out how he knows her. Clara Stowe isn't in Jake's line of work and didn't go to college with him. They have nearly nothing in common apart from a deep and shared certainty that they've met before. As their airplane conversation deepens, both struggle to figure out what circumstances could have possibly brought them together. Then, in a revelation that sends Jake reeling, Clara admits she's traveling to the Colorado mountains to kill herself, and she disappears into the crowded airport immediately after landing.
The Dead Girl in 2A is the story of what happens to Jake and Clara after they get off that plane, and the manipulative figure who has brought them together decades after they first met. Intensely creepy, beautifully written, and full of Carter Wilson's signature whom-can-you-trust paranoia, this is a psychological thriller unlike any you've read before."
I hate when I can guess part of the ending near the beginning of the book, and unfortunately I was able to figure out how the two knew each other before they even got off the plane. I also wish the pace was a bit faster as it felt slow at times. This was almost more of a scientific thriller than psychological thriller, which I do have to say was an interesting change from what I usually read. However, I felt like it could have been executed slightly better, maybe with more action.
Would I recommend? Probably… 3/5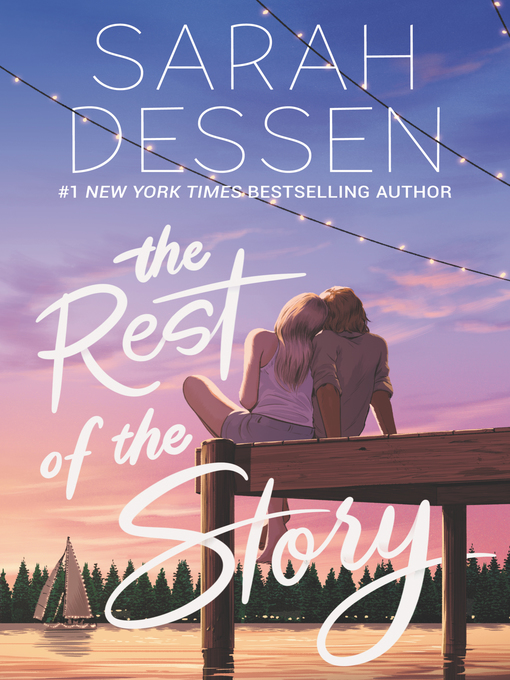 The Rest of The Story by Sarah Dessen
"Emma Saylor doesn't remember a lot about her mother, who died when she was ten. But she does remember the stories her mom told her about the big lake that went on forever, with cold, clear water and mossy trees at the edges.
Now it's just Emma and her dad, and life is good, if a little predictable…until Emma is unexpectedly sent to spend the summer with her mother's family—her grandmother and cousins she hasn't seen since she was a little girl.
When Emma arrives at North Lake, she realizes there are actually two very different communities there. Her mother grew up in working class North Lake, while her dad spent summers in the wealthier Lake North resort. The more time Emma spends there, the more it starts to feel like she is divided into two people as well. To her father, she is Emma. But to her new family, she is Saylor, the name her mother always called her.
Then there's Roo, the boy who was her very best friend when she was little. Roo holds the key to her family's history, and slowly, he helps her put the pieces together about her past. It's hard not to get caught up in the magic of North Lake—and Saylor finds herself falling under Roo's spell as well.
For Saylor, it's like a whole new world is opening up to her. But when it's time to go back home, which side of her will win out?"
Yet another book by the queen of teen, which I am for some reason still reading at 22? Not sure, but this book was typical Sarah Dessen and perfect for summer, and I enjoyed almost every page of it. If you're looking for something groundbreaking, this probably isn't it. But if you have read and enjoyed previous Sarah Dessen books, you will probably enjoy this one too.
Would I recommend? Yes! 4/5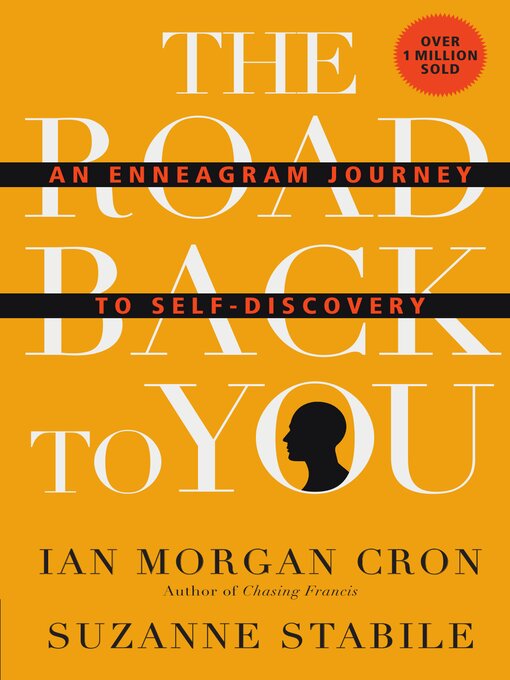 The Road Back To You by Ian Morgan Cron
"Ignorance is bliss—except in self-awareness. What you don't know about yourself can hurt you—and your relationships, and maybe even how you make your way in the world. It can also keep you in the shallows with God. Do you want help figuring out who you are and why you're stuck in the same ruts? The Enneagram is an ancient personality type system with an uncanny accuracy in describing how human beings are wired, both positively and negatively. In The Road Back to You Ian Morgan Cron and Suzanne Stabile forge a unique approach—a practical, comprehensive way of accessing Enneagram wisdom and exploring its connections with Christian spirituality for a deeper knowledge of God and of ourselves. Funny and filled with stories, this book allows you to get inside the heads of people who represent each of the Enneagram types, keeping you turning the pages long after you read the chapter on your own number. Beginning with changes you can start making today, the wisdom of the Enneagram can help you get on the road that will take you further along into who you really are—leading you into places of spiritual discovery you would never have found on your own, and paving the way to the wiser, more compassionate person you want to become."
I was excited to finally read a bit more about the enneagram after having multiple friends recommend the book. It gives good descriptions of each type and includes information about wings. I have had a few friends say they were unsure about their type until they read this book, so it could also be beneficial for that!
Would I recommend? YES! 5/5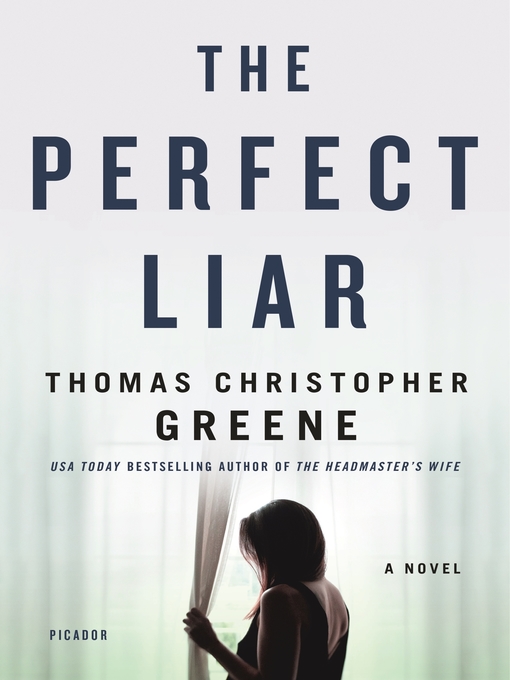 The Perfect Liar by Thomas Christopher Greene
"Susannah, a young widow and single mother, has remarried well: to Max, a charismatic artist and popular speaker whose career took her and her fifteen-year-old son out of New York City and to a quiet Vermont university town. Strong-willed and attractive, Susannah expects that her life is perfectly in place again. Then one quiet morning she finds a note on her door: I KNOW WHO YOU ARE.
Max dismisses the note as a prank. But days after a neighborhood couple comes to dinner, the husband mysteriously dies in a tragic accident while on a run with Max. Soon thereafter, a second note appears on their door: DID YOU GET AWAY WITH IT?"
Ugh, I had waited for months to get this book from the library, and unfortunately it was not as good as I had hoped. The seemed to be quite a few lose ends, and the secret came out in the end after one of the characters just did some minimal googling?! Seems very unrealistic that it would have stayed a secret for that long but okay…
Would I recommend? Maybe 3/5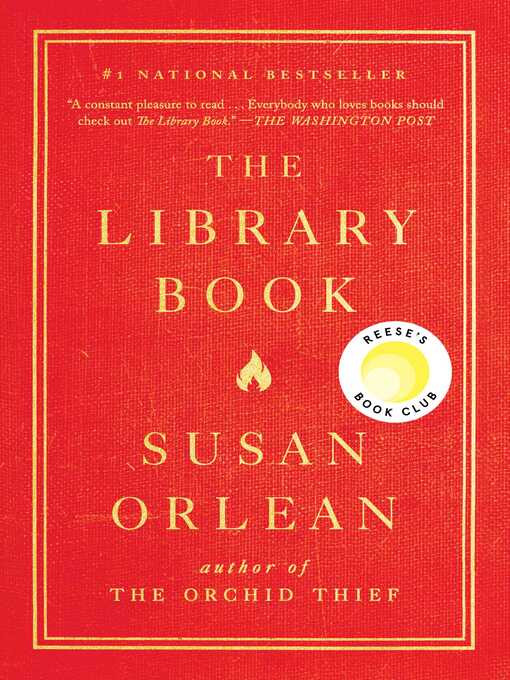 The Library Book by Susan Orlean
"On the morning of April 29, 1986, a fire alarm sounded in the Los Angeles Public Library. As the moments passed, the patrons and staff who had been cleared out of the building realized this was not the usual fire alarm. As one fireman recounted, "Once that first stack got going, it was 'Goodbye, Charlie.'" The fire was disastrous: it reached 2000 degrees and burned for more than seven hours. By the time it was extinguished, it had consumed four hundred thousand books and damaged seven hundred thousand more. Investigators descended on the scene, but more than thirty years later, the mystery remains: Did someone purposefully set fire to the library—and if so, who?
Weaving her lifelong love of books and reading into an investigation of the fire, award-winning New Yorker reporter and New York Times bestselling author Susan Orlean delivers a mesmerizing and uniquely compelling book that manages to tell the broader story of libraries and librarians in a way that has never been done before.
In The Library Book, Orlean chronicles the LAPL fire and its aftermath to showcase the larger, crucial role that libraries play in our lives; delves into the evolution of libraries across the country and around the world, from their humble beginnings as a metropolitan charitable initiative to their current status as a cornerstone of national identity; brings each department of the library to vivid life through on-the-ground reporting; studies arson and attempts to burn a copy of a book herself; reflects on her own experiences in libraries; and reexamines the case of Harry Peak, the blond-haired actor long suspected of setting fire to the LAPL more than thirty years ago.
Along the way, Orlean introduces us to an unforgettable cast of characters from libraries past and present—from Mary Foy, who in 1880 at eighteen years old was named the head of the Los Angeles Public Library at a time when men still dominated the role, to Dr. C.J.K. Jones, a pastor, citrus farmer, and polymath known as "The Human Encyclopedia" who roamed the library dispensing information; from Charles Lummis, a wildly eccentric journalist and adventurer who was determined to make the L.A. library one of the best in the world, to the current staff, who do heroic work every day to ensure that their institution remains a vital part of the city it serves."
I thought this book would mainly just talk about the fire, and while it does, it mentions so much more than that. At times it felt a little scattered moving from the fire to library experiences and then back to the fire. But even the part that felt like tangents were really interesting to read about! If you have any interest in libraries or ever use libraries, this is an interesting read!
Would I recommend? Yes! 4/5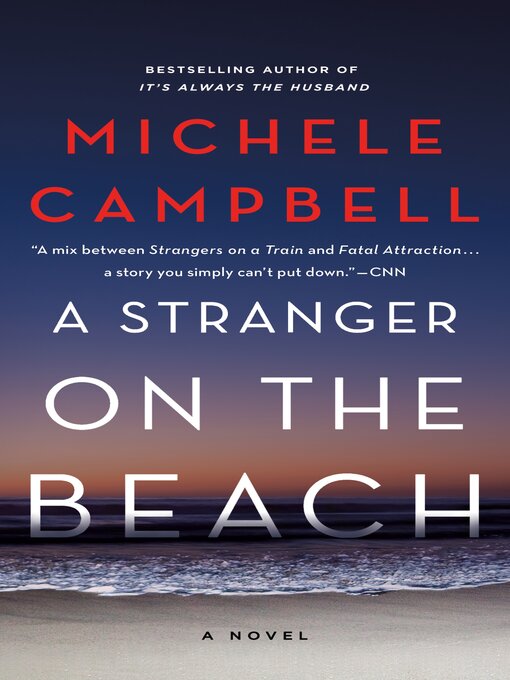 A Stranger On The Beach by Michele Campbell
"Caroline Stark's beach house was supposed to be her crowning achievement: a lavish, expensive space to showcase what she thought was her perfect family. But after a very public fight with her husband, she realizes things may not be as perfect as they seem: her husband is lying to her, the money is disappearing, and there's a stranger on the beach outside her house.
As Caroline's marriage and her carefully constructed lifestyle begin to collapse around her, she turns to Aidan, the stranger, for comfort…and revenge. After a brief and desperate fling that means nothing to Caroline and everything to him, Aidan's infatuation with Caroline, her family, and her house becomes more and more destructive. But who is manipulating whom in this deadly game of obsession and control? Who will take the blame when someone ends up dead…and what is Caroline hiding?"
While there are lots of great reviews for this book and it had a lot of potential, I found this book fell a little flat for me. The fact that you read a scene from one characters perspective, then had to read it again from the other's perspective made the book feel slow to me and honestly just left me a little too confused at time. I get they were supposed to be unreliable characters and you didn't know who to trust, but it was a bit too much for me.
Would I recommend? Maybe 3/5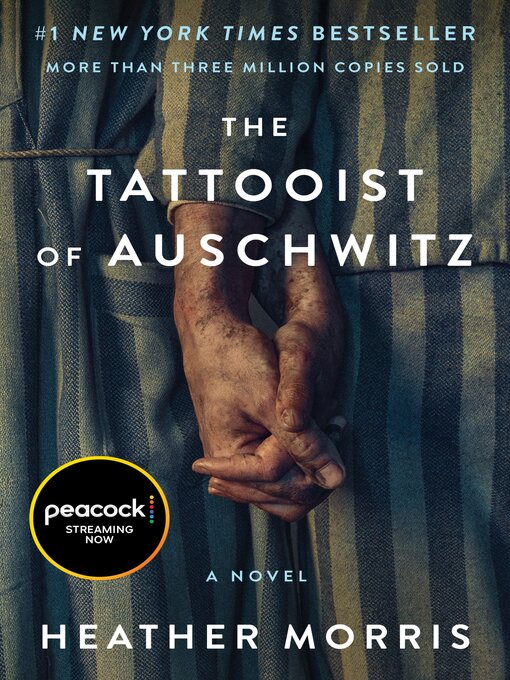 The Tattooist of Auschwitz by Heather Morris
"In April 1942, Lale Sokolov, a Slovakian Jew, is forcibly transported to the concentration camps at Auschwitz-Birkenau. When his captors discover that he speaks several languages, he is put to work as a Tätowierer (the German word for tattooist), tasked with permanently marking his fellow prisoners.
Imprisoned for over two and a half years, Lale witnesses horrific atrocities and barbarism—but also incredible acts of bravery and compassion. Risking his own life, he uses his privileged position to exchange jewels and money from murdered Jews for food to keep his fellow prisoners alive.
One day in July 1942, Lale, prisoner 32407, comforts a trembling young woman waiting in line to have the number 34902 tattooed onto her arm. Her name is Gita, and in that first encounter, Lale vows to somehow survive the camp and marry her.
A vivid, harrowing, and ultimately hopeful re-creation of Lale Sokolov's experiences as the man who tattooed the arms of thousands of prisoners with what would become one of the most potent symbols of the Holocaust, The Tattooist of Auschwitz is also a testament to the endurance of love and humanity under the darkest possible conditions."
From a few pages in, I could tell I was going to like this book because Lale was just such a likable character even in the midst of tragedy. The fact that this is actually based on a true story and Heather actually interviewed Lale for a few years to write this book blew my mind.
Would I recommend? YES! 5/5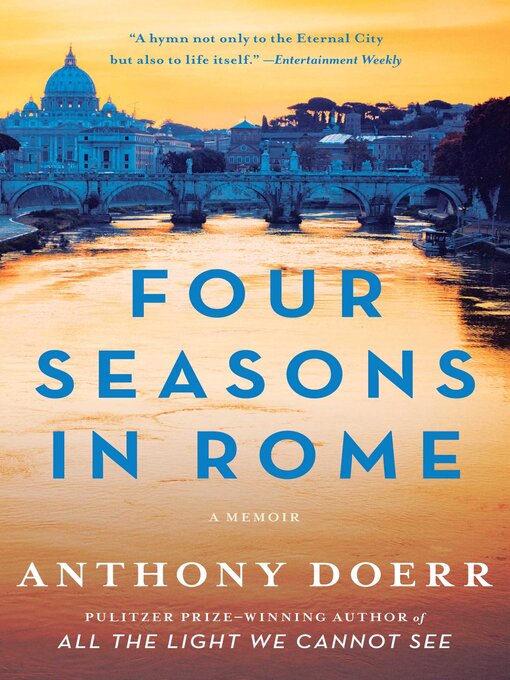 Four Seasons in Rome by Anthony Doerr
"Anthony Doerr has received many awards—from the New York Public Library, the National Endowment for the Arts, and the American Library Association. Then came the Rome Prize, one of the most prestigious awards from the American Academy of Arts and Letters, and with it a stipend and a writing studio in Rome for a year. Doerr learned of the award the day he and his wife returned from the hospital with newborn twins.
Exquisitely observed, Four Seasons in Rome describes Doerr's varied adventures in one of the most enchanting cities in the world. He reads Pliny, Dante, and Keats — the chroniclers of Rome who came before him—and visits the piazzas, temples, and ancient cisterns they describe. He attends the vigil of a dying Pope John Paul II and takes his twins to the Pantheon in December to wait for snow to fall through the oculus. He and his family are embraced by the butchers, grocers, and bakers of the neighborhood, whose clamor of stories and idiosyncratic child-rearing advice is as compelling as the city itself.
This intimate and revelatory book is a celebration of Rome, a wondrous look at new parenthood, and a fascinating story of a writer's craft—the process by which he transforms what he sees and experiences into sentences."
For some reason this book kept popping up around me, so I decided to sit down and read it this month since it intrigued me. I read All The Light We Cannot See by Anthony Door 3 or 4 years ago now, and I loved it. So I was excited to read another book by him even if this one was nonfiction and very different. I ended up really liking it, and it makes me want to find more travel memoirs to read! And also it made me really want to visit Rome now.
Would I recommend? Yes! 4/5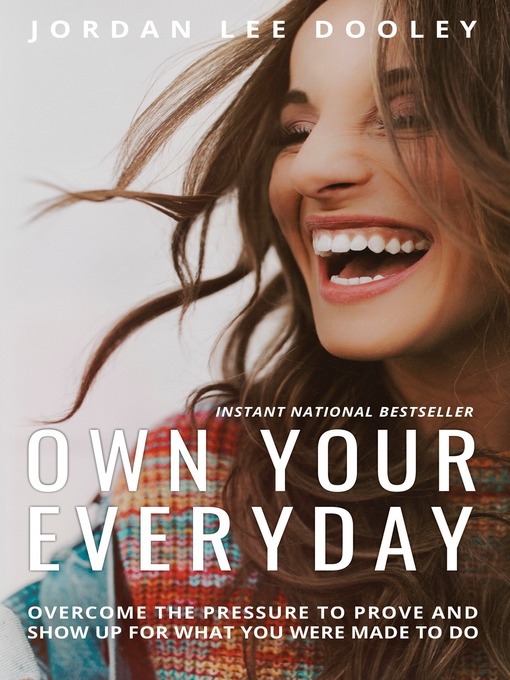 Own Your Everyday by Jordan Lee Dooley
"Does it ever seem like you still have to find your purpose or that you're stuck with "unfigured-out dreams"? Do you feel the pressure to prove yourself or worry about what others will think?
You are not the only one.
From accidentally starting a small business instead of using her college degree, to embarrassing herself onstage in front of thousands, to wasting time worrying about what others think or say, Jordan Lee Dooley knows exactly how that feels—and she's learned some important lessons about living a purposeful life along the way.
An influential millennial widely recognized for her tagline turned international movement, "Your Brokenness is Welcome Here," Jordan has become a go-to source that women around the world look to for inspiration in their faith, work, relationships, and everyday life."
If you want an encouraging voice to push you towards finding your own success, this is it! I really like Dooley's writing and her stories went well with each chapter of encouragement. One line I really liked was "We always live out of who we believe we are… Identity is the remedy to insecurity." If you are dealing with imposture syndrome or struggling with finding your purpose, you will probably find some wisdom in this book!
Would I recommend? Yes! 4/5
Wow gold star to anyone who made it to the end and heard about all I read in August 2019. I can guarantee future Recently Reading posts will be shorter since I won't have much time to read this fall between my internship and night classes, but I am hoping to still keep them up and read at least 3 books a month! In the meantime you want even more book recommendations, see all my previous book posts here!
If you have read anything good recently, share in the comments! Or let me know if you have read any of the books I mentioned in today's post!
xo, Scarlett