Even with finals, graduation, and summer classes starting, I was able to get through some much anticipated books in May 2019! There were not any books that I didn't like, and I had a few that I loved! Plus I won a great book in a giveaway that I was able to read at the beginning of the month, which was so fun!
Lock Every Door by Riley Sager
"No visitors. No nights spent away from the apartment. No disturbing the other residents, all of whom are rich or famous or both. These are the only rules for Jules Larsen's new job as an apartment sitter at the Bartholomew, one of Manhattan's most high-profile and mysterious buildings. Recently heartbroken and just plain broke, Jules is taken in by the splendor of her surroundings and accepts the terms, ready to leave her past life behind.
As she gets to know the residents and staff of the Bartholomew, Jules finds herself drawn to fellow apartment sitter Ingrid, who comfortingly, disturbingly reminds her of the sister she lost eight years ago. When Ingrid confides that the Bartholomew is not what it seems and the dark history hidden beneath its gleaming facade is starting to frighten her, Jules brushes it off as a harmless ghost story . . . until the next day, when Ingrid disappears.
Searching for the truth about Ingrid's disappearance, Jules digs deeper into the Bartholomew's dark past and into the secrets kept within its walls. Her discovery that Ingrid is not the first apartment sitter to go missing at the Bartholomew pits Jules against the clock as she races to unmask a killer, expose the building's hidden past, and escape the Bartholomew before her temporary status becomes permanent."
If you've been reading my book posts for the past year or so, it is not a secret I have loved Riley Sager's previous two novels. He always has the most unique stories with great characters and writing. So when I saw on Instagram that Abby from Crime By The Book was giving away a copy of his latest book that doesn't even come out until July, I was excited and entered. To my surprise, I ended up winning a copy! I immediately started reading it the next weekend, and finished it within 24 hours because I could not put it down. The setting is so ominous and I was immediately sucked in trying to figure out what would happen. The ending was also a complete twist but one that worked well with the story!
Would I recommend? YES! 5/5
Click on the following links to see what I thought about Sager's other books, The Last Time I Lied and Final Girls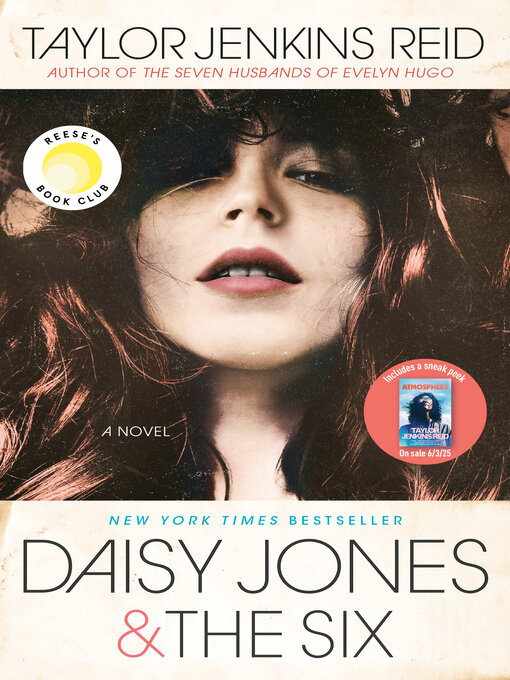 Daisy Jones and the Six by Taylor Jenkins Reid
"Everyone knows DAISY JONES & THE SIX, but nobody knows the reason behind their split at the absolute height of their popularity . . . until now.
Daisy is a girl coming of age in L.A. in the late sixties, sneaking into clubs on the Sunset Strip, sleeping with rock stars, and dreaming of singing at the Whisky a Go Go. The sex and drugs are thrilling, but it's the rock 'n' roll she loves most. By the time she's twenty, her voice is getting noticed, and she has the kind of heedless beauty that makes people do crazy things.
Also getting noticed is The Six, a band led by the brooding Billy Dunne. On the eve of their first tour, his girlfriend Camila finds out she's pregnant, and with the pressure of impending fatherhood and fame, Billy goes a little wild on the road.
Daisy and Billy cross paths when a producer realizes that the key to supercharged success is to put the two together. What happens next will become the stuff of legend.
The making of that legend is chronicled in this riveting and unforgettable novel, written as an oral history of one of the biggest bands of the seventies. Taylor Jenkins Reid is a talented writer who takes her work to a new level with Daisy Jones & The Six, brilliantly capturing a place and time in an utterly distinctive voice."
I was really excited to get my hands on this book since I have read and loved TJR's previous books. While I did enjoy this book and finished it, it honestly would be one of my least favorite books of hers. I didn't love the "interview" style of the book because it made it seem almost emotionless to me. Perhaps listening to this as an audiobook would have made it more interesting and made me more invested since it would have been like listening to an actual interview. With all that being said, I still did like the book and would recommend, especially if you are really into bands or the music scene in the 70s.
Would I recommend? Yes 4/5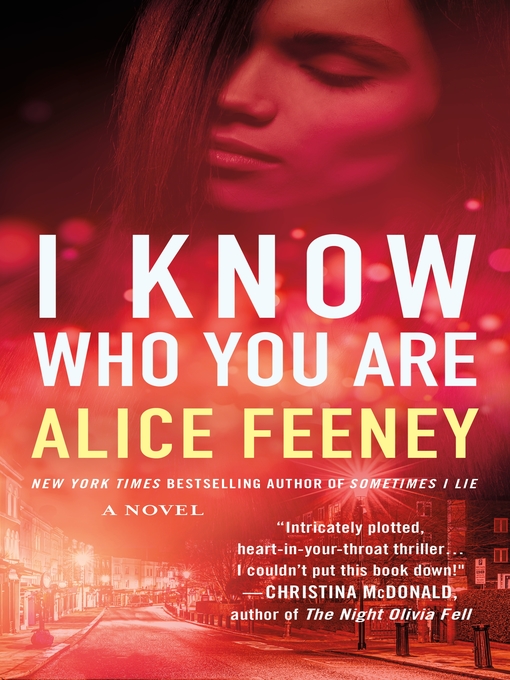 I Know Who You Are by Alice Feeney
"Meet Aimee Sinclair: the actress everyone thinks they know but can't remember where from.
Except one person.
Someone knows Aimee very well.
They know who she is and they know what she did.
When Aimee comes home and discovers her husband is missing, she doesn't seem to know what to do or how to act. The police think she's hiding something and they're right, she is—but perhaps not what they thought. Aimee has a secret she's never shared, and yet, she suspects that someone knows. As she struggles to keep her career and sanity intact, her past comes back to haunt her in ways more dangerous than she could have ever imagined."
I hadn't heard of Alice Feeney until I saw Abby from Crime By The Book raving about this book on Instagram. I immediately put a hold on it from my library and got in within a few days, and I am so glad I did! I was sucked in from the very beginning and really enjoyed the alternating stories between Aimee's present life and her childhood. I also loved that the story kept throwing me off and I came close to guessing what actually happened!
Would I recommend? YES! 5/5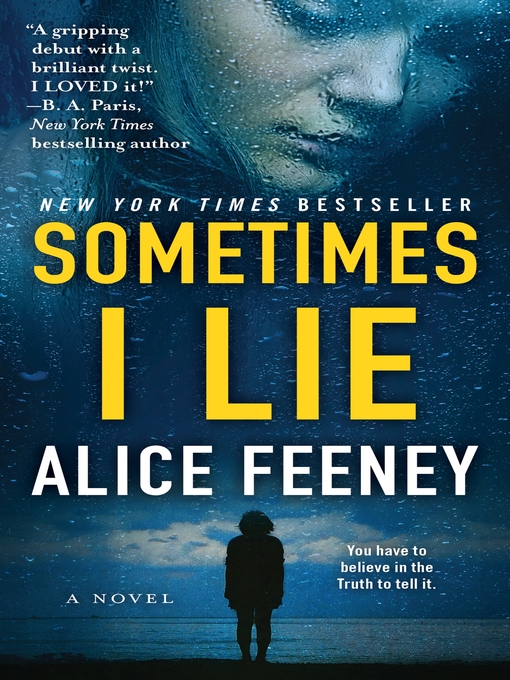 Sometimes I Lie by Alice Feeney
"My name is Amber Reynolds. There are three things you should know about me:
1. I'm in a coma.
2. My husband doesn't love me anymore.
3. Sometimes I lie.
Amber wakes up in a hospital. She can't move. She can't speak. She can't open her eyes. She can hear everyone around her, but they have no idea. Amber doesn't remember what happened, but she has a suspicion her husband had something to do with it. Alternating between her paralyzed present, the week before her accident, and a series of childhood diaries from twenty years ago, this brilliant psychological thriller asks: Is something really a lie if you believe it's the truth?"
After reading and loving I Know Who You Are, I immediately picked up Alice Feeney's other book. I will say I liked the first one better, but this one was still really good! I love how Alice Feeney throws in a lot of twists, but she makes them seamlessly fit in while you are simultaneously wondering why you never thought of that and questioning who you can trust.
Would I recommend? Yes! 4/5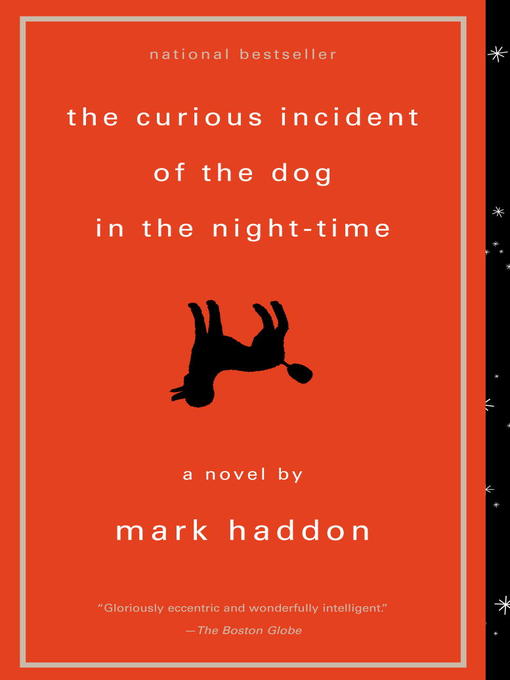 The Curious Incident of the Dog in the Night Time by Mark Haddon
"Christopher John Francis Boone knows all the countries of the world and their capitals and every prime number up to 7,057. He relates well to animals but has no understanding of human emotions. He cannot stand to be touched. And he detests the color yellow.
This improbable story of Christopher's quest to investigate the suspicious death of a neighborhood dog makes for one of the most captivating, unusual, and widely heralded novels in recent years."
This has been on my to-read list for years since as an SLP I have worked with clients with autism and I will continue to work with more throughout my career. If it is on your list too, go read it now! It is a fairly short read, but it gives you so much insight into the world of one boy with autism. Seeing hs life through his perspective was cleverly written but also heartbreaking since his family was so messed up.
Would I recommend? Yes! 5/5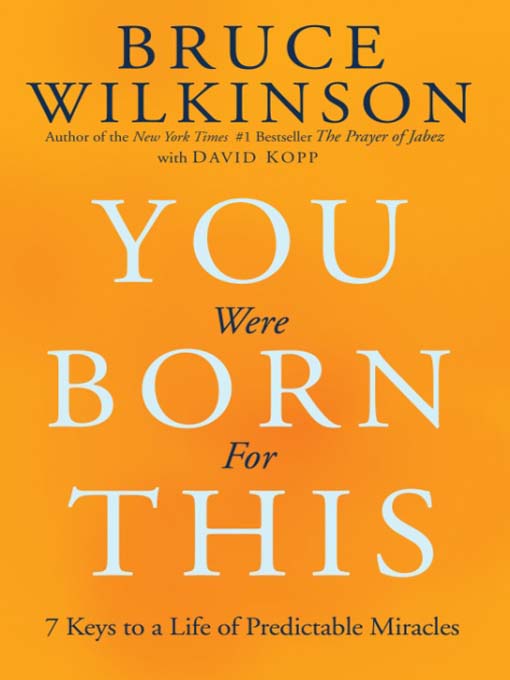 You Were Born For This by Bruce Wilkinson
"Anyone can do a good deed, but some good works can only happen by an act of God. Around the world these acts are called miracles–not that even religious people expect to see one any time soon. But what would happen if millions of ordinary people walked out each morning expecting God to deliver a miracle through them to a person in need? You Were Born for This starts with the dramatic premise that everyone at all times is in need of a miracle, and that God is ready to meet those needs supernaturally through ordinary people who are willing to learn the "protocol of heaven."
In the straightforward, story-driven, highly motivating style for which he is known, Wilkinson describes how anyone can be a 'Delivery Guy' from heaven in such universally significant arenas of life as finances, practical help, relationships, purpose and spiritual growth."
I am trying to read more nonfiction, and when I read the synopsis of this book I was intrigued. While many of the concepts in this book were not new or groundbreaking, it was still overall a good read and brought up some good points. It opened my eyes a bit more to seeing the needs of those around me and not ignoring promptings from God to allow me to be His delivery agent.
Would I recommend? Yes! 4/5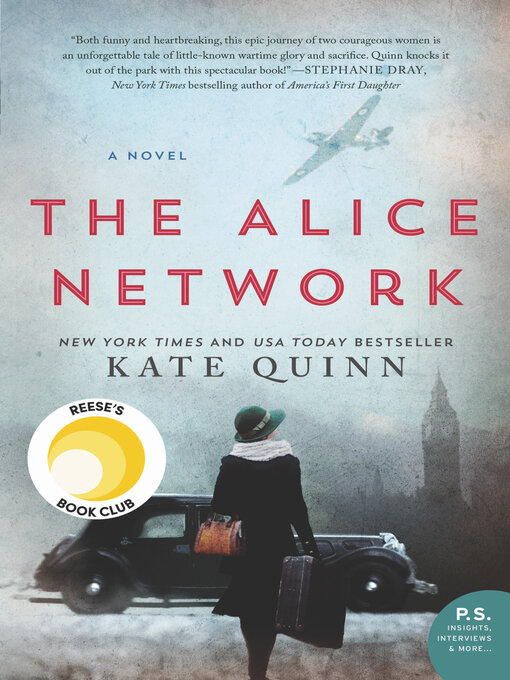 The Alice Network by Kate Quinn
"1947. In the chaotic aftermath of World War II, American college girl Charlie St. Clair is pregnant, unmarried, and on the verge of being thrown out of her very proper family. She's also nursing a desperate hope that her beloved cousin Rose, who disappeared in Nazi-occupied France during the war, might still be alive. So when Charlie's parents banish her to Europe to have her "little problem" taken care of, Charlie breaks free and heads to London, determined to find out what happened to the cousin she loves like a sister.
1915. A year into the Great War, Eve Gardiner burns to join the fight against the Germans and unexpectedly gets her chance when she's recruited to work as a spy. Sent into enemy-occupied France, she's trained by the mesmerizing Lili, the "Queen of Spies", who manages a vast network of secret agents right under the enemy's nose.
Thirty years later, haunted by the betrayal that ultimately tore apart the Alice Network, Eve spends her days drunk and secluded in her crumbling London house. Until a young American barges in uttering a name Eve hasn't heard in decades, and launches them both on a mission to find the truth…no matter where it leads."
I had been waiting for months to get this book from my library, and I am so glad I was finally able to read it this month! I had heard a lot of hype surrounding it, and it did not disappoint! Also without giving much away, as an (soon to be) SLP I loved how one of the characters in this book had a stutter but used it to her advantage. Both stories sucked me in and I really enjoyed them both, which isn't always the case with parallel stories. And to find out after reading it that it was actually based off real people was really interesting! Also just a slight warning, this book is over 500 pages long, so it takes a while to get through. BUT it doesn't feel unnecessarily long and I honestly was sad to see it end even after over 500 pages!
Would I recommend? YES! 5/5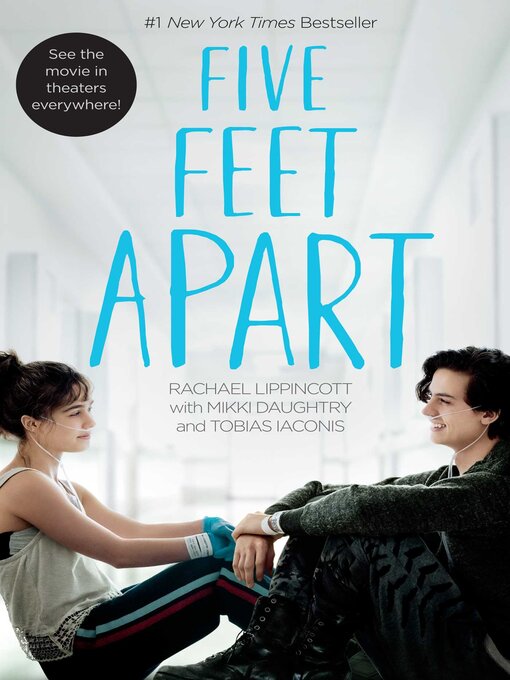 Five Feet Apart by Rachael Lippincott
"Stella Grant likes to be in control—even though her totally out of control lungs have sent her in and out of the hospital most of her life. At this point, what Stella needs to control most is keeping herself away from anyone or anything that might pass along an infection and jeopardize the possibility of a lung transplant. Six feet apart. No exceptions.
The only thing Will Newman wants to be in control of is getting out of this hospital. He couldn't care less about his treatments, or a fancy new clinical drug trial. Soon, he'll turn eighteen and then he'll be able to unplug all these machines and actually go see the world, not just its hospitals.
Will's exactly what Stella needs to stay away from. If he so much as breathes on Stella she could lose her spot on the transplant list. Either one of them could die. The only way to stay alive is to stay apart. But suddenly six feet doesn't feel like safety. It feels like punishment.
What if they could steal back just a little bit of the space their broken lungs have stolen from them? Would five feet apart really be so dangerous if it stops their hearts from breaking too?"
I needed a quick and lighter read after being sucked into The Alice Network for a week, so I picked this one up since it was pretty short. It wasn't necessarily lighter due to the subject of it, but it felt like a typical YA read at the same time. I was immediately sucked into Stella's story and really liked all the characters in this book. Surprisingly the characters made mature decisions for the most part, which made this more enjoyable than some YA books where you end up shaking your head at how dumb the characters are. Overall, a heartwarming yet emotional story that you can enjoy in one sitting.
Would I recommend? Yes! 4/5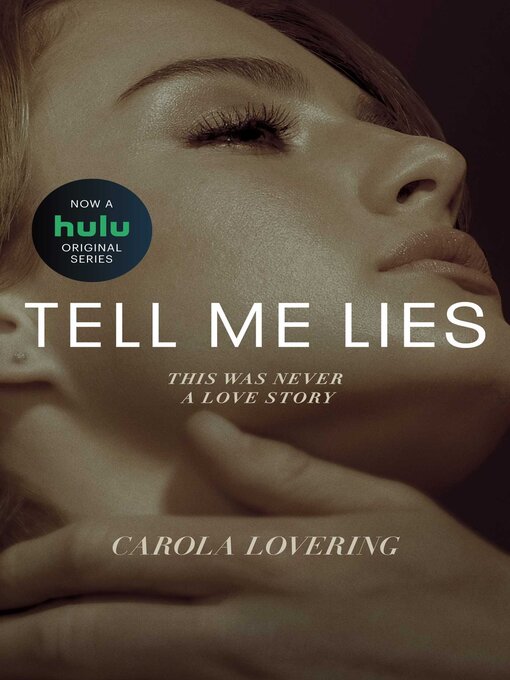 "Lucy Albright is far from her Long Island upbringing when she arrives on the campus of her small California college and happy to be hundreds of miles from her mother—whom she's never forgiven for an act of betrayal in her early teen years. Quickly grasping at her fresh start, Lucy embraces college life and all it has to offer. And then she meets Stephen DeMarco. Charming. Attractive. Complicated. Devastating.
Confident and cocksure, Stephen sees something in Lucy that no one else has, and she's quickly seduced by this vision of herself, and the sense of possibility that his attention brings her. Meanwhile, Stephen is determined to forget an incident buried in his past that, if exposed, could ruin him, and his single-minded drive for success extends to winning, and keeping, Lucy's heart.
Lucy knows there's something about Stephen that isn't to be trusted. Stephen knows Lucy can't tear herself away. And their addicting entanglement will have consequences they never could have imagined."
I just… don't even know where to begin with this book. I liked it enough to finish it, yet I kind of hated it at the same time? First off, this book is a longer book and I think it was drawn out a bit much. Second, I hated all of the characters. Which was supposed to be the point I think, but this whole book just felt kind of pointless to me. I hated Stephen because he was your typical college jerk, and I hated Lucy because of how superficial she was. Overall, lots of sex, drugs, and cheating, which isn't really what I want to have in a book. Readable, but not particularly enjoyable.
Would I recommend? Maybe 3/5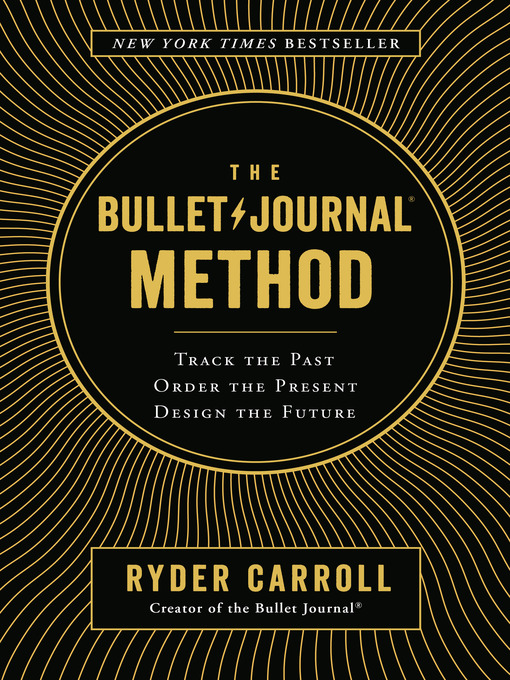 Th Bullet Journal Method by Ryder Carroll
"The Bullet Journal Method is about much more than organizing your notes and to-do lists. It's about what Carroll calls "intentional living": weeding out distractions and focusing your time and energy in pursuit of what's truly meaningful, in both your work and your personal life. It's about spending more time with what you care about, by working on fewer things. His new book shows you how to…
* Track the past: Using nothing more than a pen and paper, create a clear and comprehensive record of your thoughts.
* Order the present: Find daily calm by tackling your to-do list in a more mindful, systematic, and productive way.
* Design the future: Transform your vague curiosities into meaningful goals, and then break those goals into manageable action steps that lead to big change."
I will admit I picked this up because I haven't been monthly bullet journaling since the new year. I accidentally left mine at my parents house over Christmas break and didn't get it back for almost 3 months… and have barely touched it since. I was hoping this book would inspire me to get back in it, and in a way it did. Nothing was groundbreaking to me, maybe since I have been doing much of what he said for a while. One of his biggest messages is to break big goals and projects down into small tasks, which is something I already implement daily. I mainly use my bullet journal as a creative outlet to track overall monthly things, such as gratitude and goals, or to track things, such as places I have traveled or books I have read. Since many of his tips were for daily bullet journaling, I found myself skipping through those parts since it wasn't something I am interested in implementing. I think the beauty of bullet journaling is that you can customize it to include only what you want though, so it was still a pretty good read.
Would I recommend? Maybe 3/5
Did you read any good books in May 2019? Give me a recommendation in the comments!
xo, Scarlett