I am sure I am not the only one who enjoys reading books that are set in the season that I am currently in. Nothing better than curling up over Christmas break with a good book set during the winter, and there is also something great about reading a book set in the summer as it gets warmer out! Often you think of a summer book as a fluffy beach read, but today I am going to share my favorite books I have read in the past 2 years that I think would make great summer book choices. A few would still be good fluffy beach reads, but I have thrown in some thrillers and suspense books as well!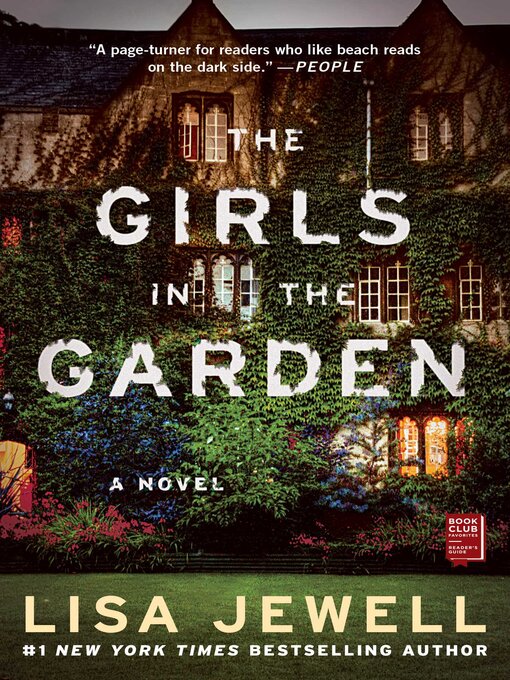 Girls in the Garden by Lisa Jewell
"Imagine that you live on a picturesque communal garden square, an oasis in urban London where your children run free, in and out of other people's houses. You've known your neighbors for years and you trust them. Implicitly. You think your children are safe. But are they really?
On a midsummer night, as a festive neighborhood party is taking place, preteen Pip discovers her thirteen-year-old sister Grace lying unconscious and bloody in a hidden corner of a lush rose garden. What really happened to her? And who is responsible?"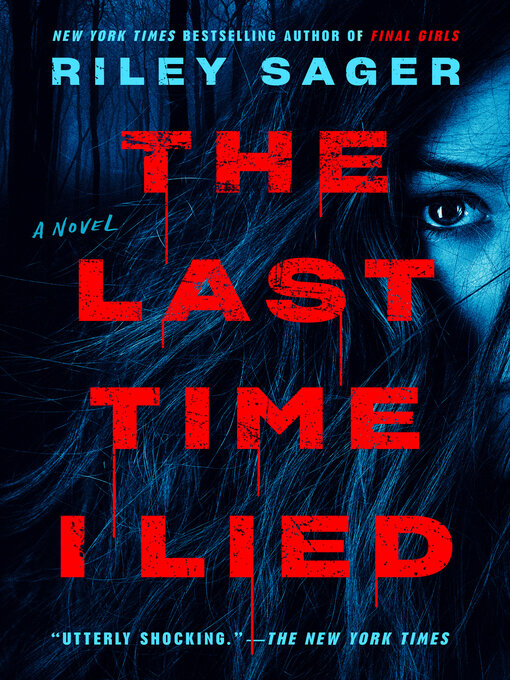 The Last Time I Lied- Riley Sager
"Two Truths and a Lie. The girls played it all the time in their cabin at Camp Nightingale. Vivian, Natalie, Allison, and first-time camper Emma Davis, the youngest of the group. But the games ended the night Emma sleepily watched the others sneak out of the cabin into the darkness. The last she—or anyone—saw of them was Vivian closing the cabin door behind her, hushing Emma with a finger pressed to her lips.
Now a rising star in the New York art scene, Emma turns her past into paintings—massive canvases filled with dark leaves and gnarled branches that cover ghostly shapes in white dresses. When the paintings catch the attention of Francesca Harris-White, the wealthy owner of Camp Nightingale, she implores Emma to return to the newly reopened camp as a painting instructor. Seeing an opportunity to find out what really happened to her friends all those years ago, Emma agrees.
Familiar faces, unchanged cabins, and the same dark lake haunt Nightingale, even though the camp is opening its doors for the first time since the disappearances. Emma is even assigned to the same cabin she slept in as a teenager, but soon discovers a security camera—the only one on the property—pointed directly at its door. Then cryptic clues that Vivian left behind about the camp's twisted origins begin surfacing. As she digs deeper, Emma finds herself sorting through lies from the past while facing mysterious threats in the present. And the closer she gets to the truth about Camp Nightingale and what really happened to those girls, the more she realizes that closure could come at a deadly price."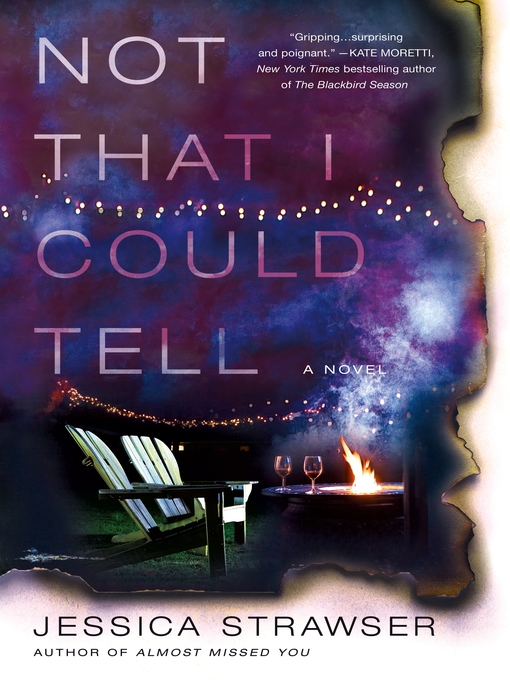 Not That I Could Tell by Jessica Strawser
"When a group of neighborhood women gathers, wine in hand, around a fire pit where their backyards meet one Saturday night, most of them are just ecstatic to have discovered that their baby monitors reach that far. It's a rare kid-free night, and they're giddy with it. They drink too much, and the conversation turns personal.
By Monday morning, one of them is gone.
Everyone knows something about everyone else in the quirky small Ohio town of Yellow Springs, but no one can make sense of the disappearance. Kristin was a sociable twin mom, college administrator, and doctor's wife who didn't seem all that bothered by her impending divorce—and the investigation turns up more questions than answers, with her husband, Paul, at the center. For her closest neighbor, Clara, the incident triggers memories she thought she'd put behind her—and when she's unable to extract herself from the widening circle of scrutiny, her own suspicions quickly grow. But the neighborhood's newest addition, Izzy, is determined not to jump to any conclusions—especially since she's dealing with a crisis of her own.
As the police investigation goes from a media circus to a cold case, the neighbors are forced to reexamine what's going on behind their own closed doors—and to ask how well anyone really knows anyone else."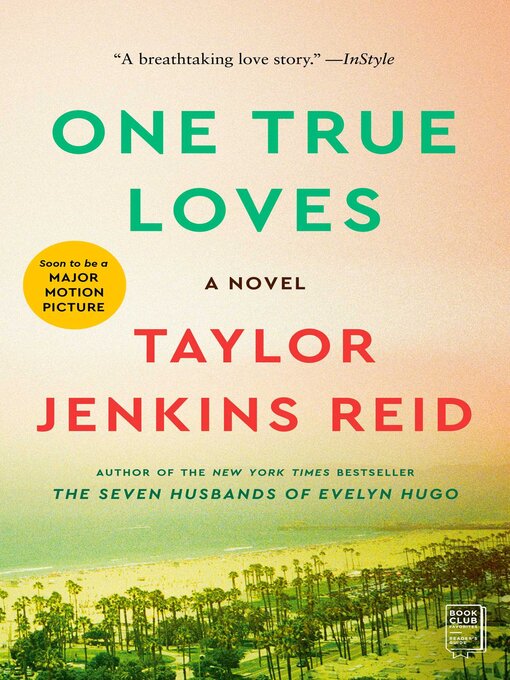 One True Loves by Taylor Jenkins Reid
"From the author of Maybe in Another Life—named a People Magazine pick—comes a breathtaking new love story about a woman unexpectedly forced to choose between the husband she has long thought dead and the fiancé who has finally brought her back to life.
In her twenties, Emma Blair marries her high school sweetheart, Jesse. They build a life for themselves, far away from the expectations of their parents and the people of their hometown in Massachusetts. They travel the world together, living life to the fullest and seizing every opportunity for adventure.
On their first wedding anniversary, Jesse is on a helicopter over the Pacific when it goes missing. Just like that, Jesse is gone forever.
Emma quits her job and moves home in an effort to put her life back together. Years later, now in her thirties, Emma runs into an old friend, Sam, and finds herself falling in love again. When Emma and Sam get engaged, it feels like Emma's second chance at happiness.
That is, until Jesse is found. He's alive, and he's been trying all these years to come home to her. With a husband and a fiancé, Emma has to now figure out who she is and what she wants, while trying to protect the ones she loves.
Who is her one true love? What does it mean to love truly?
Emma knows she has to listen to her heart. She's just not sure what it's saying."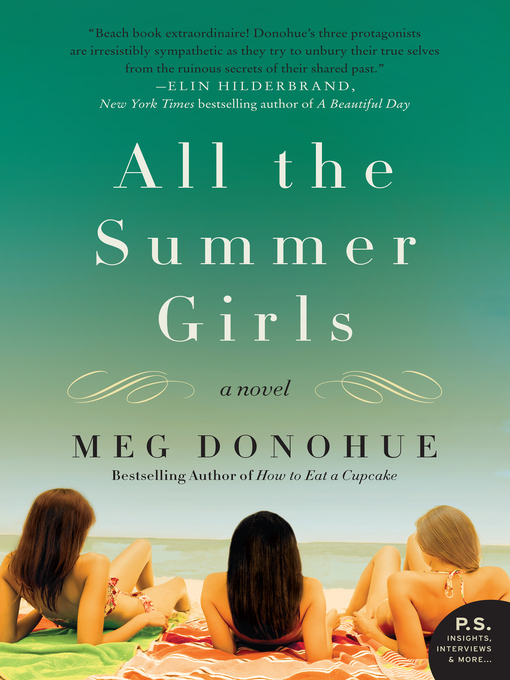 All The Summer Girls by Meg Donohue
"Set among the sunsets and dunes, All the Summer Girls is the story of how three former best friends, their lives rapidly unraveling, are reunited at the beach town of their past—where the ambience of summer encourages them to explore new experiences they would never otherwise attempt.
When dark secrets threaten to surface, Kate, Vanessa, and Dani begin to realize just how much their lives—and friendships—have been shaped by the choices they made one fateful summer night years ago. In the hope of finally moving forward, the women turn to one another for forgiveness—but how can they forgive each other when they can't forgive themselves?"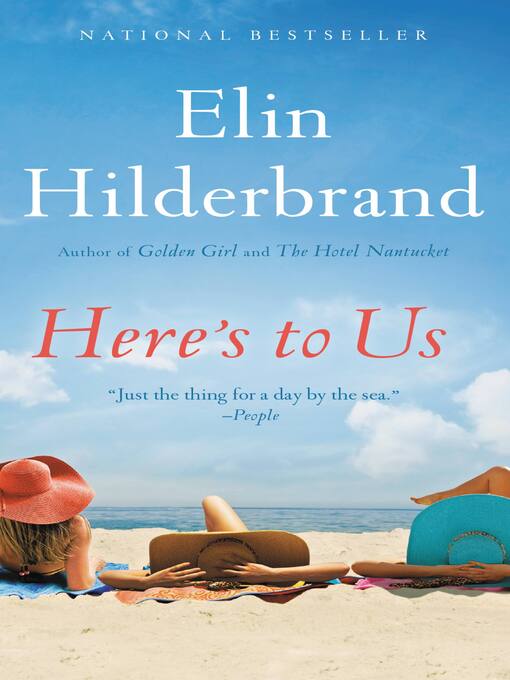 Here's To Use by Elin Hilderbrand
"Laurel Thorpe, Belinda Rowe, and Scarlett Oliver share only two things; a love for the man they all married, Deacon Thorpe—a celebrity chef with an insatiable appetite for life—and a passionate dislike of one another. All three are remarkable, spirited women, but they couldn't be more different. Laurel: Deacon's high school sweetheart and an effortlessly beautiful social worker; Belinda: a high-maintenance Hollywood diva; and Scarlett: a sexy southern belle floating by on her family money and her fabulous looks. They've established a delicate understanding over the years—they avoid each other at all costs.
But their fragile detente threatens to come crashing down after Deacon's tragic death on his favorite place on earth: a ramshackle Nantucket summer cottage. Deacon's final wish was for his makeshift family to assemble on his beloved Nantucket to say good-bye. Begrudgingly, Laurel, Belinda, and Scarlett gather on the island as once again, as in each of their marriages, they're left to pick up Deacon's mess. Now they're trapped in the crowded cottage where they all made their own memories—a house that they now share in more ways than one—along with the children they raised with Deacon, and his best friend. Laurel, Belinda, and Scarlett each had an unbreakable bond with Deacon—and they all have secrets to hide.
Before the weekend is over, there are enough accusations, lies, tears, and drama to turn even the best of friends—let alone three women who married the same man—into adversaries. As his unlikely family says good-bye to the man who brought them together—for better or worse—will they be able to put aside their differences long enough to raise a glass in Deacon's honor?"
I personally have not read that many other Elin Hilderbrand books, but from what I have heard quite a few are set in the summer and would be great summer reads!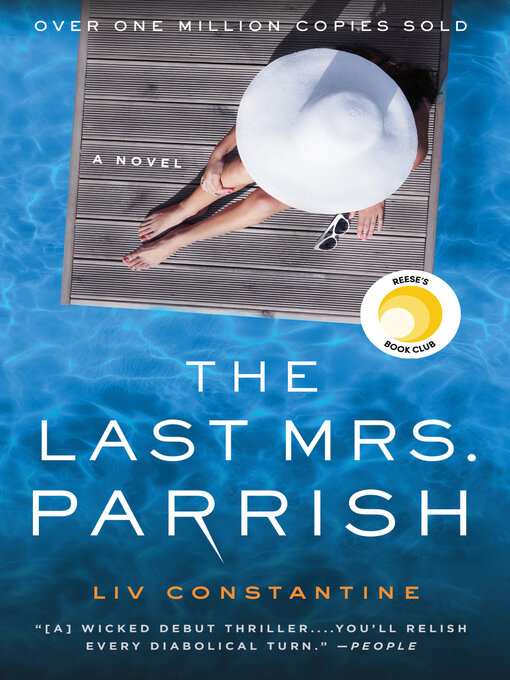 The Last Mrs. Parrish by Liv Constantine
"Amber Patterson is fed up. She's tired of being a nobody: a plain, invisible woman who blends into the background. She deserves more—a life of money and power like the one blond-haired, blue-eyed goddess Daphne Parrish takes for granted.
To everyone in the exclusive town of Bishops Harbor, Connecticut, Daphne—a socialite and philanthropist—and her real-estate mogul husband, Jackson, are a couple straight out of a fairy tale.
Amber's envy could eat her alive . . . if she didn't have a plan. Amber uses Daphne's compassion and caring to insinuate herself into the family's life—the first step in a meticulous scheme to undermine her. Before long, Amber is Daphne's closest confidante, traveling to Europe with the Parrishes and their lovely young daughters, and growing closer to Jackson. But a skeleton from her past may undermine everything that Amber has worked towards, and if it is discovered, her well-laid plan may fall to pieces.
With shocking turns and dark secrets that will keep you guessing until the very end, The Last Mrs. Parrish is a fresh, juicy, and utterly addictive thriller from a diabolically imaginative talent."
This was one of my favorites that I read last summer and was a Reese Witherspoon book club pick, so a ton of people have been talking about it over the past year or so! If you haven't read it I highly recommend!
I hope this list gets you started if you are looking for a few good summer book recommendations! Let me know in the comments below which one you plan on reading this summer or if you have already read any of these. And checkout more book posts I have shared in the past that include more than summer book recommendations if you need other books to read!
xo, Scarlett