This month was a lot busier for me than June between traveling and just hanging out more often with friends, but I still managed to read quite a few books which is something I am proud of! There were a few books this month that I highly recommend, so keep reading to see which ones I loved and which ones were just okay.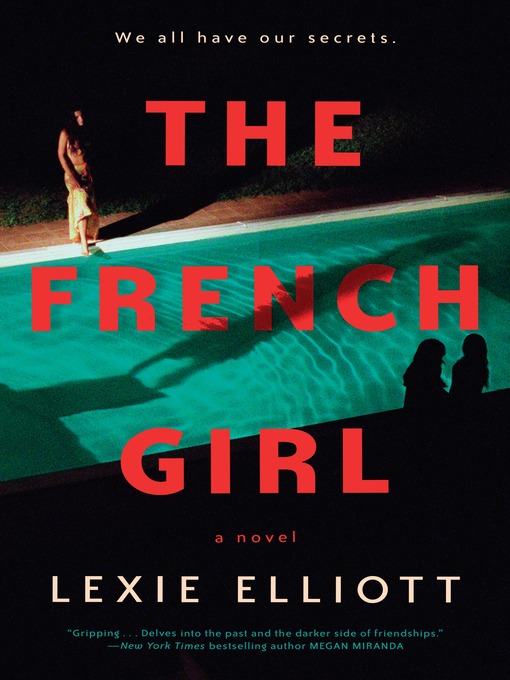 The French Girl- Lexie Elliot
"Everyone has a secret…
They were six university students from Oxford—friends and sometimes more than friends—spending an idyllic week together in a French farmhouse. It was supposed to be the perfect summer getaway…until they met Severine, the girl next door.
But after a huge altercation on the last night of the holiday, Kate Channing knew nothing would ever be the same. There are some things you can't forgive. And there are some people you can't forget…like Severine, who was never seen again.
A decade later, the case is reopened when Severine's body is found behind the farmhouse. Questioned along with her friends, Kate stands to lose everything she's worked so hard to achieve as suspicion mounts all around her. Desperate to resolve her unreliable memories and fearful she will be forever bound to the memory of the woman who still haunts her, Kate finds herself entangled within layers of deception with no one to set her free…"
This psychological thriller is a little slower than most, but it still kept me intrigued and reading. And as the story progressed it did pick up, but I do have to say I was hoping for a little more from the ending! If there is such thing as "light thriller" I would say this fits the category. Also just have to say that I didn't like that Kate kept seeing Severine throughout the book. I felt that addition was unneeded and was just weird to me.
Would I recommend? Maybe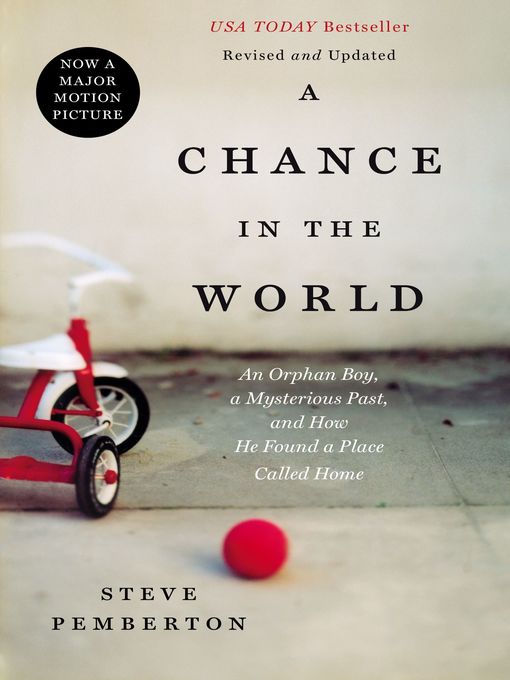 A Chance In The World- Steve Pemberton
"From the day he is five-years-old and dropped off at his foster home of the next eleven years, Stephen is mentally and physically tortured. No one in the system can help him. No one can tell him if he has a family. No one can tell him why, with obvious African-American features, he has the last name of Klakowicz.
Along the way, a single faint light comes only from a neighbor's small acts of kindness and caring—and a box of books. From one of those books he learns that he has to fight in any way he can—for victory is in the battle. His victory is to excel in school.
Against all odds, the author succeeded. He attended college, graduated, became a successful corporate executive, and married a wonderful woman with whom he established a loving family of his own. Through it, he dug voraciously through records and files and found his history, his birth family—and the ultimate disappointment as some family members embrace him, but others reject him.Readers won't be the same after reading this powerful story. They will share in the hurts and despair but also in the triumph against daunting obstacles. They will share this story with their family, with their friends, with their neighbors."
When I saw Kayla from Kayla Blogs talk about this book recently, I was intrigued and added it to my list. It happened to be available from my library on my Kindle so I went ahead to check it out to read on the plane ride to California! The fact that this book is a true story makes me so sad, but it was eyeopening to see how broken the system can be. His resilience is remarkable and his search for his personal identity was interesting to read. My only complaint would be that the writing style was not the best at times and included too many details that didn't really matter.
Would I recommend? Yes!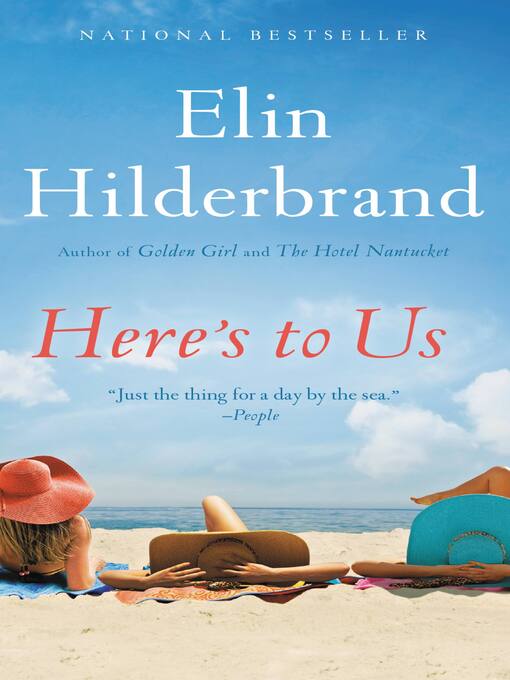 Here's To Us- Elin Hilderbrand
"Celebrity chef Deacon Thorpe has always been a force of nature with an insatiable appetite for life. But after that appetite contributes to Deacon's shocking death in his favorite place on earth, a ramshackle Nantucket summer cottage, his (messy, complicated) family is reeling. Now Deacon's three wives, his children, and his best friend gather on the island he loved to say farewell. The three very different women have long been bitter rivals, each wanting to claim the primary place in Deacon's life and his heart. But as they slowly let go of the resentments they've held onto for years and remember the good times, secrets are revealed, confidences are shared, and improbable bonds are formed as this unlikely family says goodbye to the man who brought them all together, for better or worse–and the women he loved find new ways to love again. "
This book is a great summer read. I started in on the beach and continued to read it once I was home and really enjoyed it. I liked the characters in this book, except maybe Belinda. I also liked how throughout the story as the conflict betweenthe wives escalate as they try to carry out Deacon's final wishes, we get more peeks into each of their relationships with Deacon. I read a few reviews that said this book was all fluff, but I felt differently. I think the characters were developed really well and the story itself was good.

Would I recommend? Yes!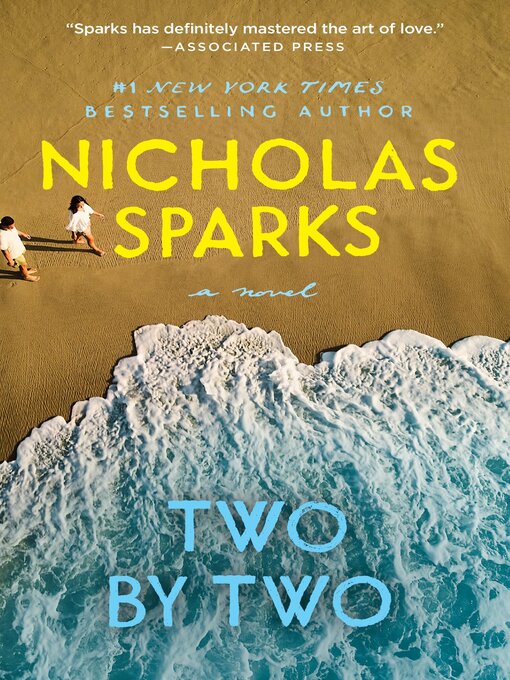 Two By Two- Nicholas Sparks
"At 32, Russell Green has it all: a stunning wife, a lovable six year-old daughter, a successful career as an advertising executive and an expansive home in Charlotte. He is living the dream, and his marriage to the bewitching Vivian is the center of that. But underneath the shiny surface of this perfect existence, fault lines are beginning to appear…and no one is more surprised than Russ when he finds every aspect of the life he took for granted turned upside down. In a matter of months, Russ finds himself without a job or wife, caring for his young daughter while struggling to adapt to a new and baffling reality. Throwing himself into the wilderness of single parenting, Russ embarks on a journey at once terrifying and rewarding—one that will test his abilities and his emotional resources beyond anything he ever imagined."
I'll be the first to admit that this book was on my to-read list for years, but it never grabbed me enough to actually check it out. But when one of my best friends read it a few weeks ago and said I had to, I finally checked it out. I will also say that I tried to start it 3 times before I actually got into it. I would pick it up when I needed a new book to read, but it was so slow in the beginning that I just couldn't get into it. Finally, I decided to just stick with it and about 50 pages in I broke through and became invested in the story. This is a longer read that took me about a week to finish, but I really liked it! At times the characters did annoy me, since Russell is such a people pleaser and Vivian is just terrible all around. But overall Nicholas Sparks did a good job writing it and parts were difficult to stomach just because they were written so well and could really happen to anyone.
Would I recommend? Yes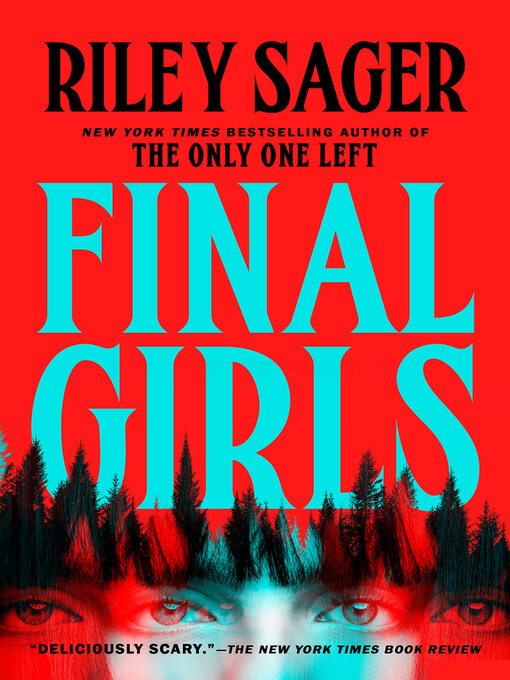 Final Girls- Riley Sager

"Ten years ago, college student Quincy Carpenter went on vacation with five friends and came back alone, the only survivor of a horror movie–scale massacre. In an instant, she became a member of a club no one wants to belong to—a group of similar survivors known in the press as the Final Girls. Lisa, who lost nine sorority sisters to a college dropout's knife; Sam, who went up against the Sack Man during her shift at the Nightlight Inn; and now Quincy, who ran bleeding through the woods to escape Pine Cottage and the man she refers to only as Him. The three girls are all attempting to put their nightmares behind them, and, with that, one another. Despite the media's attempts, they never meet.
Now, Quincy is doing well—maybe even great, thanks to her Xanax prescription. She has a caring almost-fiancé, Jeff; a popular baking blog; a beautiful apartment; and a therapeutic presence in Coop, the police officer who saved her life all those years ago. Her memory won't even allow her to recall the events of that night; the past is in the past.
That is, until Lisa, the first Final Girl, is found dead in her bathtub, wrists slit, and Sam, the second, appears on Quincy's doorstep. Blowing through Quincy's life like a whirlwind, Sam seems intent on making Quincy relive the past, with increasingly dire consequences, all of which makes Quincy question why Sam is really seeking her out. And when new details about Lisa's death come to light, Quincy's life becomes a race against time as she tries to unravel Sam's truths from her lies, evade the police and hungry reporters, and, most crucially, remember what really happened at Pine Cottage, before what was started ten years ago is finished"

So many thrillers now are set around the premise of a group of college students going somewhere and something horrible happening. It happened in The French Girl at the top of this post and again in this book. This made me a bit hesitant to pick up this one, but I am so glad I did! This was one of my favorite thrillers I have read this year and it had so many twists and turns I did not expect. It was so well written and the plot was great that I could not even guess where it was going next. I also really enjoyed that the story of what happened at Pine Cottage was being told throughout the book in its own chapters as well, so as the current story unfolded, that unfolded as well.

Would I recommend? YES!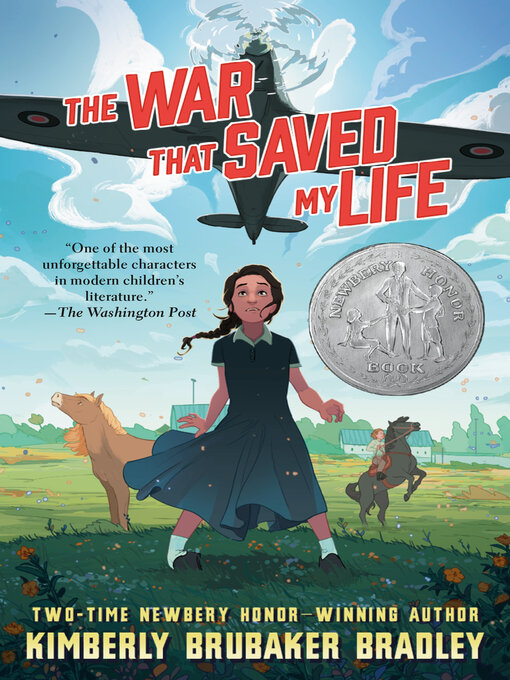 The War That Saved My Life- Kimberly Brubaker Bradley

"Ten-year-old Ada has never left her one-room apartment. Her mother is too humiliated by Ada's twisted foot to let her outside. So when her little brother Jamie is shipped out of London to escape the war, Ada doesn't waste a minute—she sneaks out to join him.

So begins a new adventure for Ada, and for Susan Smith, the woman who is forced to take the two kids in. As Ada teaches herself to ride a pony, learns to read, and watches for German spies, she begins to trust Susan—and Susan begins to love Ada and Jamie. But in the end, will their bond be enough to hold them together through wartime? Or will Ada and her brother fall back into the cruel hands of their mother?"

This is actually a children's book that would be good for upper elementary school kids, but one of my friends had read it and recommended it to me. I ended up loving it because it was so well written! It kind of reminded me of Number The Stars, which is a book I read in elementary school that is also set during WWII. If you read Wonder and liked it, I also think you would like this book since it focuses on a character who has a physical problem and how she overcomes this.

Would I recommend? YES!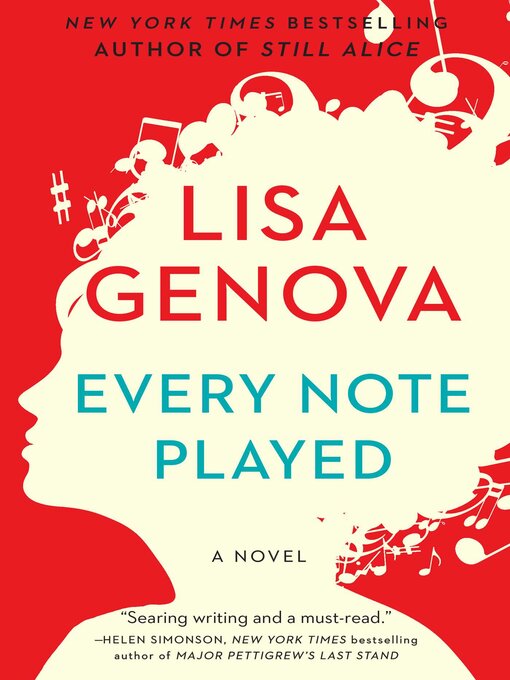 Every Note Played- Lisa Genova
"An accomplished concert pianist, Richard received standing ovations from audiences all over the world in awe of his rare combination of emotional resonance and flawless technique. Every finger of his hands was a finely calibrated instrument, dancing across the keys and striking each note with exacting precision. That was eight months ago.
Richard now has ALS, and his entire right arm is paralyzed. His fingers are impotent, still, devoid of possibility. The loss of his hand feels like a death, a loss of true love, a divorce—his divorce.
He knows his left arm will go next.
Three years ago, Karina removed their framed wedding picture from the living room wall and hung a mirror there instead. But she still hasn't moved on. Karina is paralyzed by excuses and fear, stuck in an unfulfilling life as a piano teacher, afraid to pursue the path she abandoned as a young woman, blaming Richard and their failed marriage for all of it.
When Richard becomes increasingly paralyzed and is no longer able to live on his own, Karina becomes his reluctant caretaker. As Richard's muscles, voice, and breath fade, both he and Karina try to reconcile their past before it's too late."

This is my third Lisa Genova book and I have really enjoyed each one as they each take on a different disease. The writing is great, but since Lisa Genova is also a neuroscientist they are informative and I feel like I am getting an inside look into what it is like to live with one of these diseases. I like Still Alice the best out of the 3 I have read, but this one was very good as well!

Would I recommend? Yes!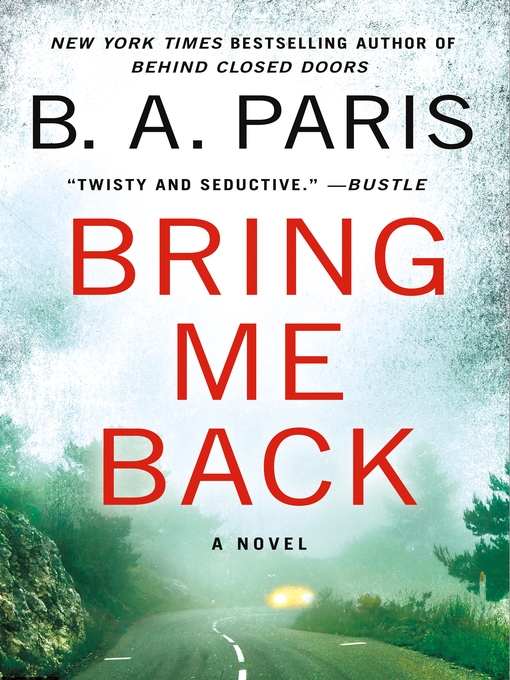 Bring Me Back- B.A. Paris

This book had so much potential, it really did. I have really enjoyed her two previous books and the summary of this one made me think I would enjoy it too. I will say this book kept me reading because I did want to know what actually happened to Layla. But I didn't really like any of the characters, so it was hard to get invested in the story. Peggy the dog was pretty much the only character I liked. The plot was okay, and I did the frightening significance of the Russian dolls! But it was also incredibly cheesy at times and I really was hoping for a better ending. Overall it was a quick read, but I can't say that I enjoyed it that much or that I will remember it in a month.

Would I recommend? Maybe, but I highly recommend reading her other two books first.


What books have you read and loved recently? I always love getting recommendations in the comments!
xo, Scarlett