Today I am back to share what I read in December 2021. I am clearly still a few months behind, but we will catch up soon!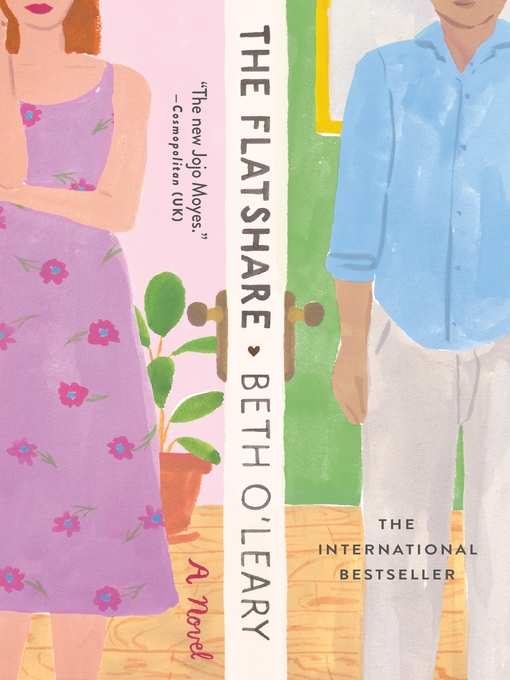 The Flatshare by Beth O'Leary
Tiffy and Leon share an apartment. Tiffy and Leon have never met.
After a bad breakup, Tiffy Moore needs a place to live. Fast. And cheap. But the apartments in her budget have her wondering if astonishingly colored mold on the walls counts as art.
Desperation makes her open minded, so she answers an ad for a flatshare. Leon, a night shift worker, will take the apartment during the day, and Tiffy can have it nights and weekends. He'll only ever be there when she's at the office. In fact, they'll never even have to meet.
Tiffy and Leon start writing each other notes – first about what day is garbage day, and politely establishing what leftovers are up for grabs, and the evergreen question of whether the toilet seat should stay up or down. Even though they are opposites, they soon become friends. And then maybe more.
But falling in love with your roommate is probably a terrible idea…especially if you've never met.
I listened to this one as an audiobook, and I really enjoyed the story! I am not always a huge romance reader, but I really liked Tiffy's character and the storyline!
Rating: 4/5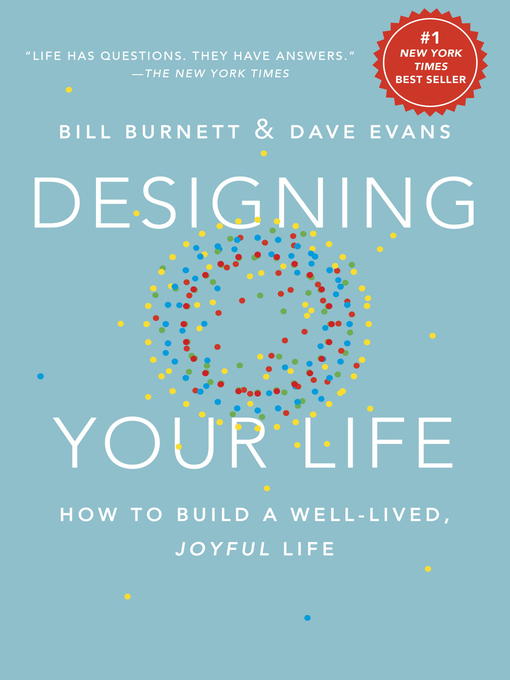 Designing Your Life by Bill Burnett
Designers create worlds and solve problems using design thinking. Look around your office or home—at the tablet or smartphone you may be holding or the chair you are sitting in. Everything in our lives was designed by someone. And every design starts with a problem that a designer or team of designers seeks to solve.
In this book, Bill Burnett and Dave Evans show us how design thinking can help us create a life that is both meaningful and fulfilling, regardless of who or where we are, what we do or have done for a living, or how young or old we are. The same design thinking responsible for amazing technology, products, and spaces can be used to design and build your career and your life, a life of fulfillment and joy, constantly creative and productive, one that always holds the possibility of surprise.
This book was good, but not much stuck with me from it. I liked the concept of keeping track of what you do throughout a day and figuring out what energizes you or keeps you the most engaged and trying to incorporate more of that into your life. Overall, a pretty good book that made me think about some changes I could make to design a life I liked better.
Rating: 3.5/5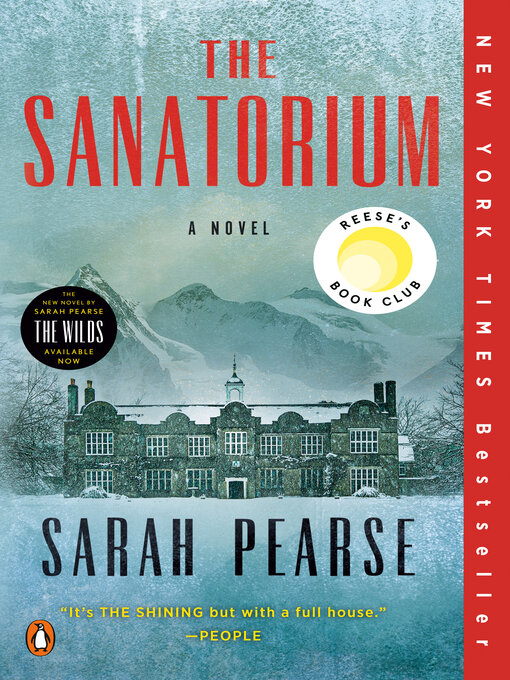 The Sanatorium by Sarah Pearse
Half-hidden by forest and overshadowed by threatening peaks, Le Sommet has always been a sinister place. Long plagued by troubling rumors, the former abandoned sanatorium has since been renovated into a five-star minimalist hotel.
An imposing, isolated getaway spot high up in the Swiss Alps is the last place Elin Warner wants to be. But Elin's taken time off from her job as a detective, so when her estranged brother, Isaac, and his fiancée, Laure, invite her to celebrate their engagement at the hotel, Elin really has no reason not to accept.
Arriving in the midst of a threatening storm, Elin immediately feels on edge—there's something about the hotel that makes her nervous. And when they wake the following morning to discover Laure is missing, Elin must trust her instincts if they hope to find her. With the storm closing off all access to the hotel, the longer Laure stays missing, the more the remaining guests start to panic.
Elin is under pressure to find Laure, but no one has realized yet that another woman has gone missing. And she's the only one who could have warned them just how much danger they are all in. . .
I really enjoyed the setting of this one, though initially it was hard to keep up with all of the characters. I read a copy of this one, and I would definitely recommend that over the audiobook version. Lots of twists and turns that you won't see coming in this one!
Rating: 3.5/5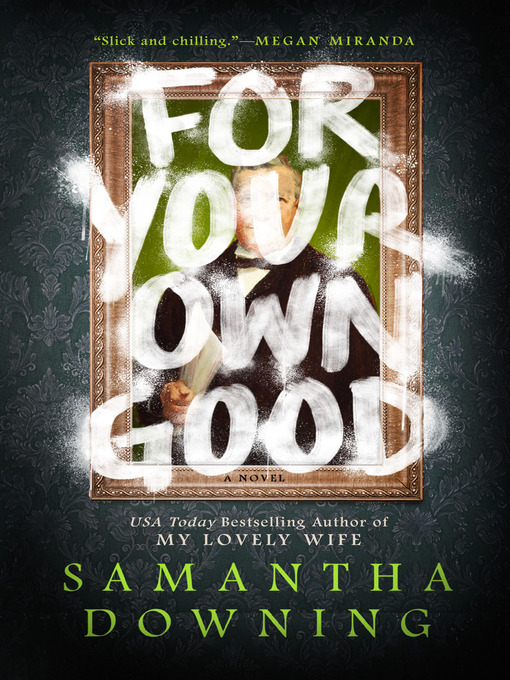 For Your Own Good by Samantha Downing
Teddy Crutcher has won Teacher of the Year at the prestigious Belmont Academy, home to the best and brightest.
He says his wife couldn't be more proud—though no one has seen her in a while.
Teddy really can't be bothered with a few mysterious deaths on campus that're looking more and more like murder or with the student digging a little too deep into Teddy's personal life. His main focus is pushing these kids to their full academic potential.
All he wants is for his colleagues—and the endlessly meddlesome parents—to stay out of his way. If not, well, they'll get what they deserve.
It's really too bad that sometimes excellence can come at such a high cost.
I read this one 4 months ago now, and I still remember most of it, which is always a good sign in my book! I enjoyed Teddy's twisted character and flew through this book to see how it would end. I didn't like most of the other characters, which worked well for the plot!
Rating: 4/5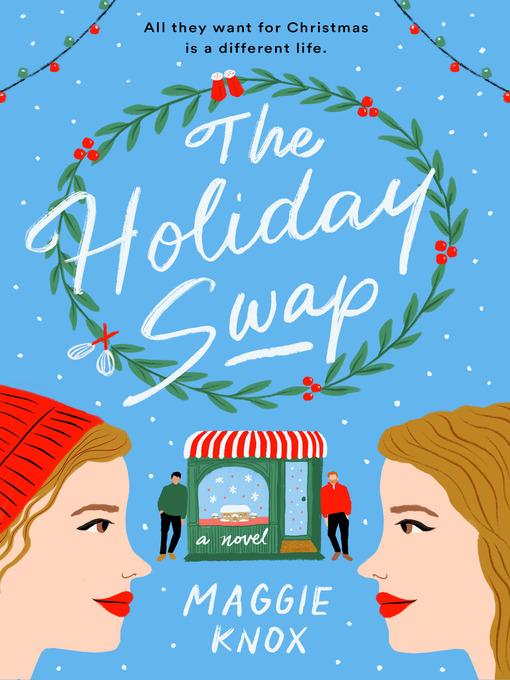 The Holiday Swap by Maggie Knox
When chef Charlie Goodwin gets hit on the head on the L.A. set of her reality baking show, she loses a lot more than consciousness; she also loses her ability to taste and smell—both critical to her success as show judge. Meanwhile, Charlie's identical twin, Cass, is frantically trying to hold her own life together back in their quaint mountain hometown while running the family's bustling bakery and dealing with her ex, who won't get the memo that they're over.
With only days until Christmas, a desperate Charlie asks Cass to do something they haven't done since they were kids: switch places. Looking for her own escape from reality, Cass agrees. But temporarily trading lives proves more complicated than they imagined, especially when rugged firefighter Jake Greenman and gorgeous physician assistant Miguel Rodriguez are thrown into the mix. Will the twins' identity swap be a recipe for disaster, or does it have all the right ingredients for getting their lives back on track?
This was a quaint and quick holiday read that I enjoyed. Very different than most of the thrillers I usually read, and it was refreshing to switch things up. Definitely a fluffy book and corny at times, but still a good read and ending!
Rating: 4/5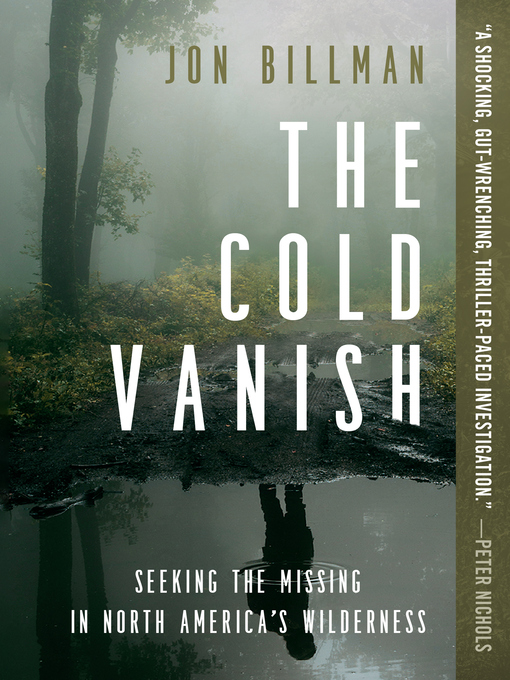 The Cold Vanish by Jon Billman
These are the stories that defy conventional logic. The proverbial vanished without a trace incidences, which happen a lot more (and a lot closer to your backyard) than almost anyone thinks. These are the missing whose situations are the hardest on loved ones left behind. The cases that are an embarrassment for park superintendents, rangers and law enforcement charged with Search & Rescue. The ones that baffle the volunteers who comb the mountains, woods and badlands. The stories that should give you pause every time you venture outdoors.
Through Jacob Gray's disappearance in Olympic National Park, and his father Randy Gray who left his life to search for him, we will learn about what happens when someone goes missing. Braided around the core will be the stories of the characters who fill the vacuum created by a vanished human being. We'll meet eccentric bloodhound-handler Duff and R.C., his flagship purebred, who began trailing with the family dog after his brother vanished in the San Gabriel Mountains. And there's Michael Neiger North America's foremost backcountry Search & Rescue expert and self-described "bushman" obsessed with missing persons. And top researcher of persons missing on public wildlands Ex-San Jose, California detective David Paulides who is also one of the world's foremost Bigfoot researchers.
It's a tricky thing to write about missing persons because the story is the absence of someone. A void. The person at the heart of the story is thinner than a smoke ring, invisible as someone else's memory. The bones you dig up are most often metaphorical. While much of the book will embrace memory and faulty memory—history—The Cold Vanish is at its core a story of now and tomorrow. Someone will vanish in the wild tomorrow. These are the people who will go looking.
Overall this book seemed like it had a good concept, but it got boring at times throughout and it didn't all seem to flow. I enjoy true crime, but this book was pretty dull to me at times. Perhaps as an audiobook it would be better because it would feel more like a true crime podcast?
Rating: 3/5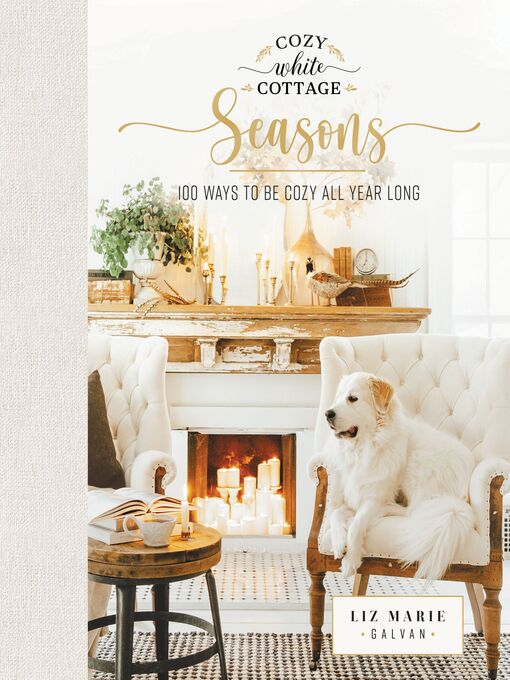 Cozy White Cottage Seasons by Liz Marie Galvan
Do-it-yourself interior designer and popular blogger Liz Marie Galvan helps you create space to snuggle up, stretch out, or kick back at home so you can focus on what matters most during the holidays and every day. Following the popularity of Cozy White Cottage, Cozy White Cottage Seasons is a beautiful, full-color photography holiday lifestyle book with easy-to-do, practical tips to make your home a welcome haven—from New Year's Day to spring, summer, fall, and all the way through Christmas.
While my style isn't the same as this book, Liz Marie always has some good decorating tips that can be applied across decorating styles. I love the idea of making your home cozy in all seasons and not just winter, so this was a fun book to browse and get ideas from.
Rating: 4/5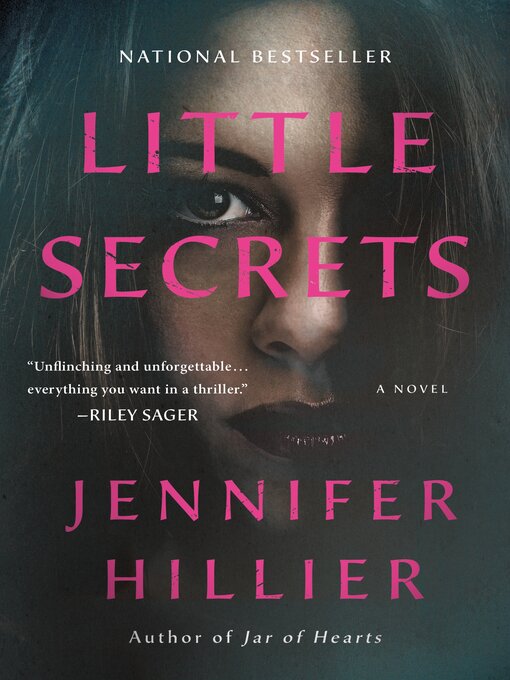 Little Secrets by Jennifer Hillier
All it takes to unravel a life is one little secret…
Marin had the perfect life. Married to her college sweetheart, she owns a chain of upscale hair salons, and Derek runs his own company. They're admired in their community and are a loving family—until their world falls apart the day their son Sebastian is taken.
A year later, Marin is a shadow of herself. The FBI search has gone cold. The publicity has faded. She and her husband rarely speak. She hires a P.I. to pick up where the police left off, but instead of finding Sebastian, she learns that Derek is having an affair with a younger woman. This discovery sparks Marin back to life. She's lost her son; she's not about to lose her husband, too. Kenzie is an enemy with a face, which means this is a problem Marin can fix.
Permanently.
This book was SO good! I enjoyed the writing, pacing, twists, and the ending. But I didn't like most of the characters, besides Marin. I would recommend going into this thriller without much knowledge on the story, because I feel like that makes it even better!
Rating: 5/5
I also finished reading the Bible this month after deciding to read the entire thing in 2021. I had to catch up on some missing days at the end of December, but I feel really accomplished that I completed that and my goal of reading 75 books in 2021! That wraps up what I read in December 2021, and I am excited to start sharing what I read in 2022 next! Check out November's book post here.
xo, Scarlett