Today we are going to look back a few months to recap what I read in November 2021. I am hoping to get caught up on these posts too, but with so much going on this year, blogging has taken a back burner. I have some fun ideas coming up and cannot wait to share!
In November, I read 9 books as I was trying to catch up to hit my reading goal for 2021 of 75 books. I enjoyed most of the books I read in November, but a few did not quite meet my expectations.
Yours Cheerfully by AJ Pearce
"London, November 1941. Following the departure of the formidable Henrietta Bird from Woman's Friend magazine, things are looking up for Emmeline Lake as she takes on the new challenges as a wartime advice columnist. Her relationship with boyfriend Charles is blossoming, while Emmy's best friend Bunty, still reeling from the very worst of the Blitz, is bravely looking to the future. Together, the friends are determined to Make a Go of It.
When the Ministry of Information calls on Britain's women's magazines to help recruit female workers to the war effort, Emmy is thrilled to step up and help. But when she and Bunty meet a young mother who shows them the very real challenges that women war workers face, Emmy must confront a dilemma between doing her duty and standing by her friends."
I read the first book in this series about a year ago, and was excited to get around to the second. While I still enjoyed this one, I thought the first one was better since it was more gripping. But it was still the same writing and characters in this book, which I really enjoyed.
Rating: 4/5
The Clue in the Crumbling Wall by Carolyn Keene
"Nancy and her friends work to find an inheritance concealed in the walls of an old mansion before it can be discovered and stolen by some unscrupulous men."
This was one I picked up from the library on a whim since I am rereading some Nancy Drew books as I find them in thrift stores. I forgot how good this one was, and I loved the idea that you could only get to this abandoned castle by boat.
Rating: 4/5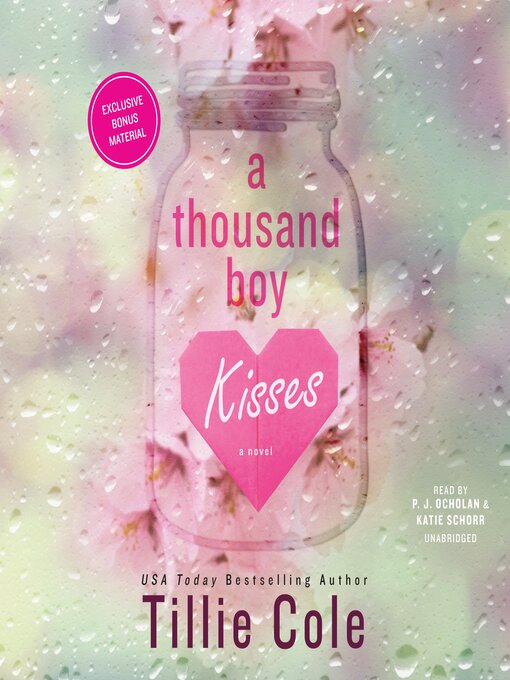 A Thousand Boy Kisses by Tillie Cole
"One kiss lasts a moment. But a thousand kisses can last a lifetime.One boy. One girl. A bond that is forged in an instant and cherished for a decade. A bond that neither time nor distance can break. A bond that will last forever. Or so they believe.When seventeen-year-old Rune Kristiansen returns from his native Norway to the sleepy town of Blossom Grove, Georgia, where he befriended Poppy Litchfield as a child, he has just one thing on his mind. Why did the girl who was one half of his soul, who promised to wait faithfully for his return, cut him off without a word of explanation?Rune's heart was broken two years ago when Poppy fell silent. When he discovers the truth, he finds that the greatest heartache is yet to come.A stand-alone young adult tearjerker romance, recommended for ages fourteen and up."
This was a book I had heard a lot about, but I could only find the audiobook version at my library. I finally tried it in November, and it was a good story overall. I liked the original idea of the grandma's gift, and the first half of the story had me pulled in. As it went on, some things in the book were a little cliche, but overall I still enjoyed it. It is definitely not a lighthearted story though!
Rating: 4/5
The Clue of the Broken Locket by Carolyn Keene
"When Nancy Drew and her friends arrive at Misty Lake, they meet pretty, red-haired Cecily Curtis, who seeks Nancy's help in solving two mysteries. One concerns Cecily's fiancé, Niko Van Dyke, a popular singer who believes that his record company is cheating him of royalty payments. The other invovles a family treasure hidden before the start of the Civil War; Cecily's only clue is half of a gold locket. Nancy's investigations lead her to Pudding Stone Lodge, where the sinister Driscoll family lives. Strange coincidences give Nancy plenty of opportunity to test her sleuthing skills. Braving a series of dangerous situations and discouraging developments, the alert young detective perseveres in her attempts to solve both mysteries and reveal the astounding secrets of Pudding Stone Lodge."
I do not remember if I had read this one in the past, but I enjoyed the story overall. It was interesting to have the family history aspect, and it gave readers a glimpse into the record business in the 60s, which was also interesting to me.
Rating: 4/5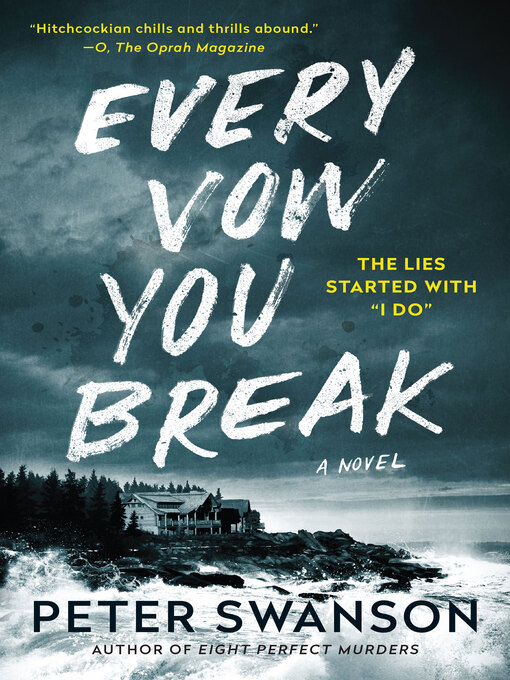 Every Vow You Break by Peter Swanson
"Abigail Baskin never thought she would fall in love with a millionaire. Then she met Bruce Lamb. He's a good guy, stable, level-headed, kind—a refreshing change from her previous relationships.
But right before the wedding, Abigail has a drunken one-night stand on her bachelorette weekend. She puts the incident—and the sexy guy who wouldn't give her his real name—out of her mind, and now believes she wants to be with Bruce for the rest of her life. Their honeymoon on a luxurious, secluded island will be the beginning of their blissful lives together.
Then the mysterious stranger suddenly appears—and Abigail's future life and happiness are turned upside down. He insists that their passionate night was the beginning of something much, much more. Something special. Something real—and he's tracked her down to prove it.
Does she tell Bruce and ruin their idyllic honeymoon—and possibly their marriage? Or should she handle this psychopathic stalker on her own? To make the situation worse, strange things begin to happen. She sees a terrified woman in the shadows one night, and no one at the resort seems to believe anything is amiss… including her perfect new husband."
It has been a few months since I had read this one, and honestly I don't remember much about it. I really didn't like any of the characters or the plot, and it was all very predictable. I would definitely recommend other Peter Swanson books over this one!
Rating: 2.5/5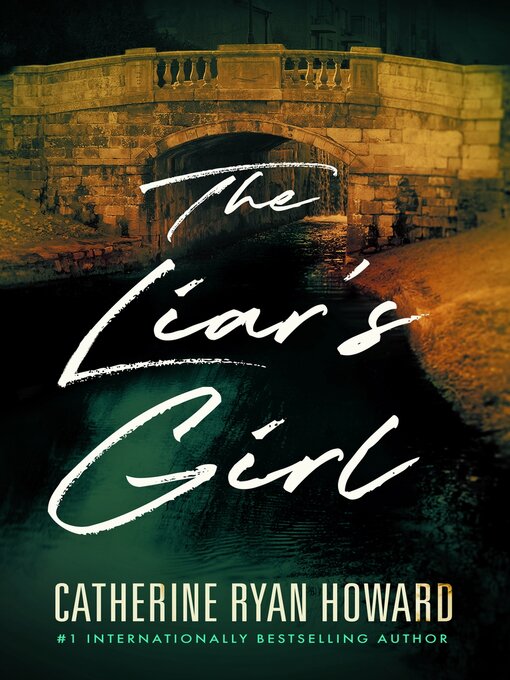 The Liar's Girl by Catherine Ryan Howard
"Will Hurley was an attractive, charming, and impressive student at Dublin's elite St. John's College—and Ireland's most prolific serial killer. Having stalked his five young victims, he drowned them in the muddy waters of the Grand Canal. Sentenced to life imprisonment when he was just nineteen, Will is locked away in the city's Central Psychiatric Hospital.
Freshman Alison Smith moved to the Big Smoke to enroll in St. John's and soon fell hard for Will Hurley. Her world bloomed … and then imploded when Liz, her best friend, became the latest victim of the Canal Killer—and the Canal Killer turned out to be the boy who'd been sleeping in her bed. Alison fled to the Netherlands and, in ten years, has never once looked back.
When a young woman's body is found in the Grand Canal, Garda detectives visit Will to see if he can assist them in solving what looks like a copycat killing. Instead, Will tells them he has something new to confess—but there's only one person he's prepared to confess it to.
The last thing Alison wants is to be pulled back into the past she's worked so hard to leave behind. Reluctantly, she returns to the city she hasn't set foot in for more than a decade to face the man who murdered the woman she was supposed to become."
I really enjoyed the flipping POV from past to present. I enjoyed Alison's character and this overall was a fast and compelling read. I need to add other books by this author to my to-read list!
Rating: 5/5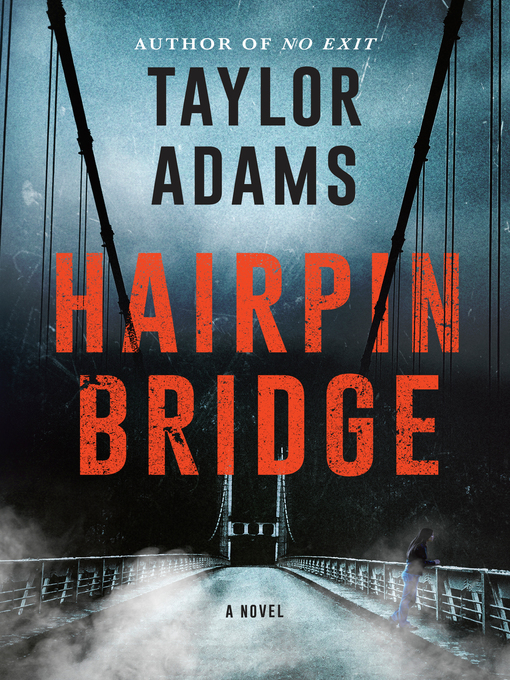 Hairpin Bridge by Taylor Adams
"Three months ago, Lena Nguyen's estranged twin sister, Cambry, drove to a remote bridge seventy miles outside of Missoula, Montana, and jumped two hundred feet to her death. At least, that is the official police version.
But Lena isn't buying it.
Now she's come to that very bridge, driving her dead twin's car and armed with a cassette recorder, determined to find out what really happened by interviewing the highway patrolman who allegedly discovered her sister's body.
Corporal Raymond Raycevic has agreed to meet Lena at the scene. He is sympathetic, forthright, and professional. But his story still seems a bit off. For one thing, he stopped Cambry for speeding just an hour before she supposedly leaped to her death. Then there are the sixteen attempted 911 calls from her cell phone, made in what was unfortunately a dead zone.
But perhaps most troubling of all, the state trooper is referred to by name in Cambry's final enigmatic text to her sister: Please Forgive Me. Lena will do anything to uncover the truth. But as her twin's final hours come into focus, Lena's search turns into a harrowing tooth-and-nail fight for her own survival—one that will test everything she thought she knew about her sister and herself…"
I really enjoyed Adams' other book, No Exit, but this one fell a little flat for me at times. I was invested in this story in the beginning, but I kept getting the POV switches between the sisters confused. It also just felt a little repetitive by about halfway through, which made it difficult to keep reading.
Rating: 3/5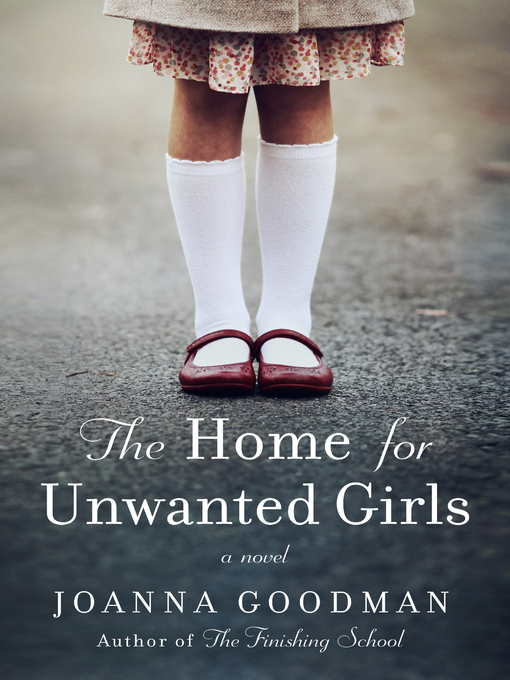 The Home For Unwanted Girls by Joanna Goodman
"In 1950s Quebec, French and English tolerate each other with precarious civility—much like Maggie Hughes' parents. Maggie's English-speaking father has ambitions for his daughter that don't include marriage to the poor French boy on the next farm over. But Maggie's heart is captured by Gabriel Phénix. When she becomes pregnant at fifteen, her parents force her to give baby Elodie up for adoption and get her life 'back on track'.
Elodie is raised in Quebec's impoverished orphanage system. It's a precarious enough existence that takes a tragic turn when Elodie, along with thousands of other orphans in Quebec, is declared mentally ill as the result of a new law that provides more funding to psychiatric hospitals than to orphanages. Bright and determined, Elodie withstands abysmal treatment at the nuns' hands, finally earning her freedom at seventeen, when she is thrust into an alien, often unnerving world.
Maggie, married to a businessman eager to start a family, cannot forget the daughter she was forced to abandon, and a chance reconnection with Gabriel spurs a wrenching choice. As time passes, the stories of Maggie and Elodie intertwine but never touch, until Maggie realizes she must take what she wants from life and go in search of her long-lost daughter, finally reclaiming the truth that has been denied them both."
This was one that had been on my list for years, and I finally got around to listening to the audiobook version. I enjoyed the characters and the alternating POV, and it felt like it flowed seamlessly together. Then you also find out the story is based on the author's mother, which made it even better to me. I always love finding out the real stories behind historical fiction books I read.
Rating: 4/5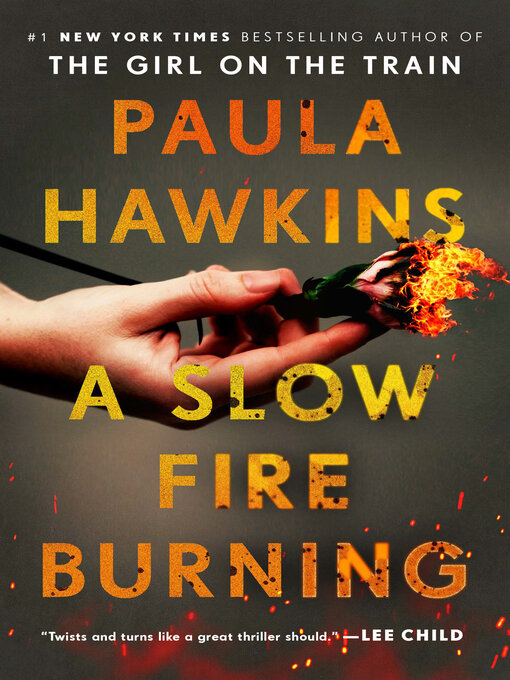 A Slow Fire Burning by Paula Hawkins
"When a young man is found gruesomely murdered in a London houseboat, it triggers questions about three women who knew him. Laura is the troubled one-night-stand last seen in the victim's home. Carla is his grief-stricken aunt, already mourning the recent death of yet another family member. And Miriam is the nosy neighbor clearly keeping secrets from the police. Three women with separate connections to the victim. Three women who are – for different reasons – simmering with resentment. Who are, whether they know it or not, burning to right the wrongs done to them. When it comes to revenge, even good people might be capable of terrible deeds. How far might any one of them go to find peace? How long can secrets smolder before they explode into flame?"
I enjoyed Paula Hawkins' other two books, so I was excited to see she came out with another one after 4 years. But as I read through it I quickly realized it wasn't going to be a new favorite thriller of mine. There were too many POVs and a lot of time jumps, which made things confusing. I also really didn't like any of the characters, and found Laura to be annoying as she made bad choice after bad choice. I finished it, so it wasn't terrible, but it was not a very enjoyable read for me.
Rating 2.5/5
That wraps up what I read in November 2021! Let me know in the comments if you have read any good books so far in 2022! Don't forget to checkout last month's book post here and my Goodreads here.
xo, Scarlett