I am finally getting around to catching up on blog posts that have been in the drafts for the past few months, so today we are starting off with a book post! I decided to combine what I read in September and October 2021, like I did with July and August, to get through all of the books faster. In September and October I read 13 books total, so this post will be a little longer!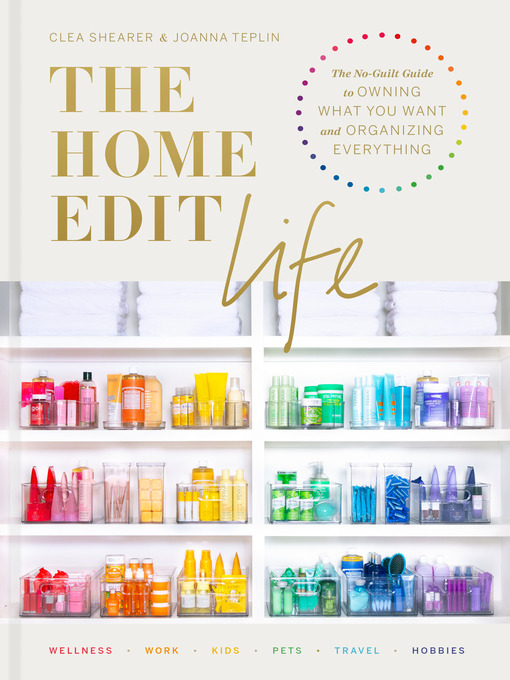 The Home Edit Life by Clea Shearer and Joanna Teplin
"At home or on the go, you don't have to live like a minimalist to feel happy and calm. The Home Edit mentality is all about embracing your life—whether you're a busy mom, a roommate living with three, or someone who's always traveling for work. You just need to know how to set up a system that works for you.
In the next phase of the home organizing craze, Clea Shearer and Joanna Teplin go beyond the pantry and bookshelf to show you how to contain the chaos in all aspects of your life, from office space and holiday storage to luggage and pet supplies. Get to know your organizing style, tailor it to your family's lifestyle, and lead the low-guilt life as you apply more genius ideas to every aspect of your life.
Clea and Joanna are here to remind you that "it's okay to own things" in the quest for pretty and smart spaces. With The Home Edit Life, you'll soon be corralling phone cords, archiving old photos, arranging your phone apps by color, and packing your suitcase like a pro."
I listened to this one on audiobook, and I enjoyed their organizing ideas. It is definitely a book that makes you want to go home and organize everything you own! I think reading the actual book may have been a better choice for this one if it had a lot of pictures.
Rating: 4/5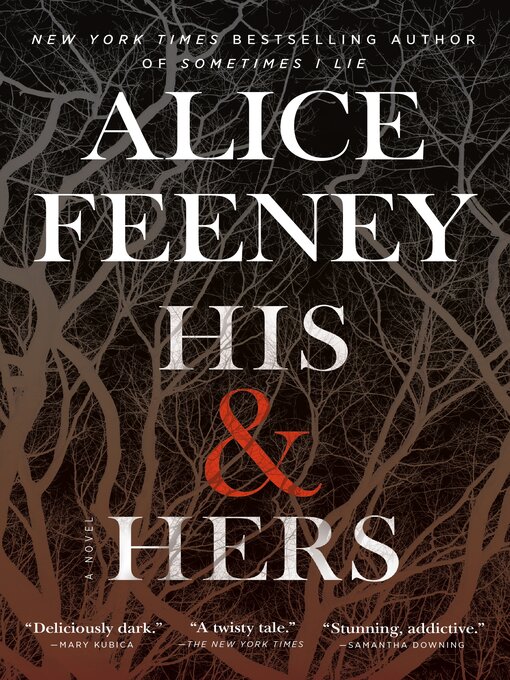 His & Hers by Alice Feeney
"When a woman is murdered in Blackdown, a quintessentially British village, newsreader Anna Andrews is reluctant to cover the case. Detective Jack Harper is suspicious of her involvement, until he becomes a suspect in his own murder investigation.
Someone isn't telling the truth, and some secrets are worth killing to keep."
I remember enjoying this one, but as I am writing this post almost 4 months later, I don't remember much about it. I think it was a solid thriller and I always enjoy Alice Feeney's writing, but if you want a memorable read, I would recommend picking up a different book.
Rating: 4/5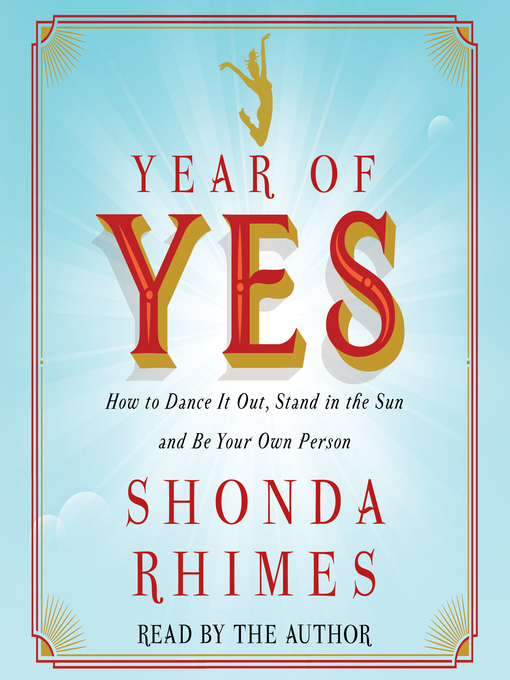 Year of Yes by Shonda Rhimes
"The instant New York Times bestseller from the creator of Grey's Anatomy and Scandaland executive producer of How to Get Away With Murder shares how saying YES changed her life. "As fun to read as Rhimes's TV series are to watch" (Los Angeles Times).
She's the creator and producer of some of the most groundbreaking and audacious shows on television today. Her iconic characters live boldly and speak their minds. So who would suspect that Shonda Rhimes is an introvert? That she hired a publicist so she could avoid public appearances? That she suffered panic attacks before media interviews?
With three children at home and three hit television shows, it was easy for Shonda to say she was simply too busy. But in truth, she was also afraid. And then, over Thanksgiving dinner, her sister muttered something that was both a wake up and a call to arms: You never say yes to anything. Shonda knew she had to embrace the challenge: for one year, she would say YES to everything that scared her.
This poignant, intimate, and hilarious memoir explores Shonda's life before her Year of Yes—from her nerdy, book-loving childhood to her devotion to creating television characters who reflected the world she saw around her. The book chronicles her life after her Year of Yes had begun—when Shonda forced herself out of the house and onto the stage; when she learned to explore, empower, applaud, and love her truest self. Yes."
I think this book had an interesting concept and I enjoyed some of Shonda Rhimes' stories, but it felt very drawn out and rambley throughout the book. I listened to it as an audiobook, and I don't think I would have finished if I had been reading a physical copy.
Rating: 2.5/5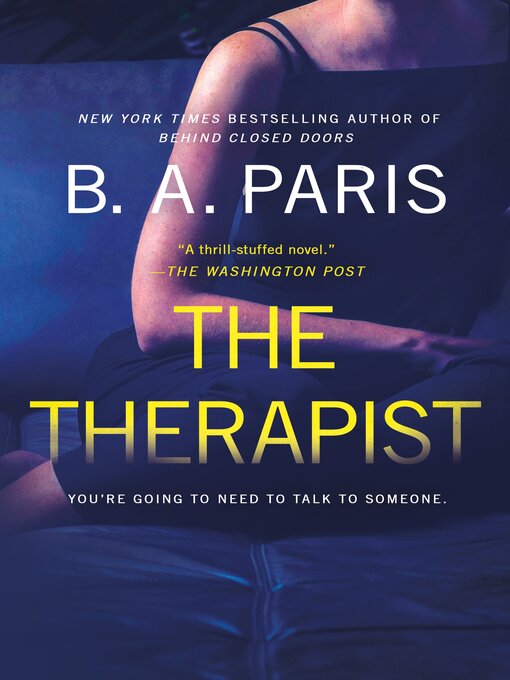 The Therapist by BA Paris
"When Alice and Leo move into a newly renovated house in The Circle, a gated community of exclusive houses, it is everything they've dreamed of. But appearances can be deceptive…
As Alice is getting to know her neighbours, she discovers a devastating secret about her new home, and begins to feel a strong connection with Nina, the therapist who lived there before.
Alice becomes obsessed with trying to piece together what happened two years before. But no one wants to talk about it. Her neighbors are keeping secrets and things are not as perfect as they seem…"
I read this one pretty quickly because the story drew me in and kept me engaged. Overall I enjoyed this book, but I didn't like some of the choices the main character made throughout. I did like quite a few of the twists though!
Rating: 4/5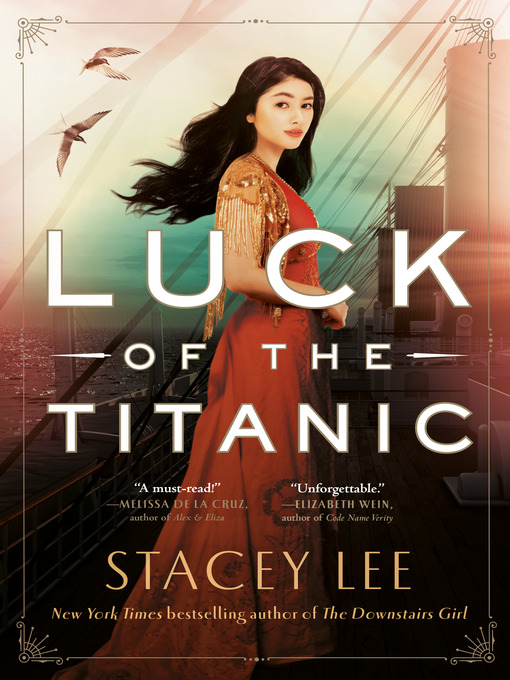 Luck of the Titanic
"Valora Luck has two things: a ticket for the biggest and most luxurious ocean liner in the world, and a dream of leaving England behind and making a life for herself as a circus performer in New York. Much to her surprise though, she's turned away at the gangway; apparently, Chinese aren't allowed into America.
But Val has to get on that ship. Her twin brother Jamie, who has spent two long years at sea, is there, as is an influential circus owner, whom Val hopes to audition for. Thankfully, there's not much a trained acrobat like Val can't overcome when she puts her mind to it.
As a stowaway, Val should keep her head down and stay out of sight. But the clock is ticking and she has just seven days as the ship makes its way across the Atlantic to find Jamie, perform for the circus owner, and convince him to help get them both into America.
Then one night the unthinkable happens, and suddenly Val's dreams of a new life are crushed under the weight of the only thing that matters: survival."
I don't usually read YA fiction these days, but I saw this one on social media somewhere and the beautiful cover drew me in. I ended up really enjoying the characters and the stories, and I could tell you quite a few details about it even though it has been months. This was a quick read, but it also was a heavy one at times due to the nature of the story.
Rating: 4/5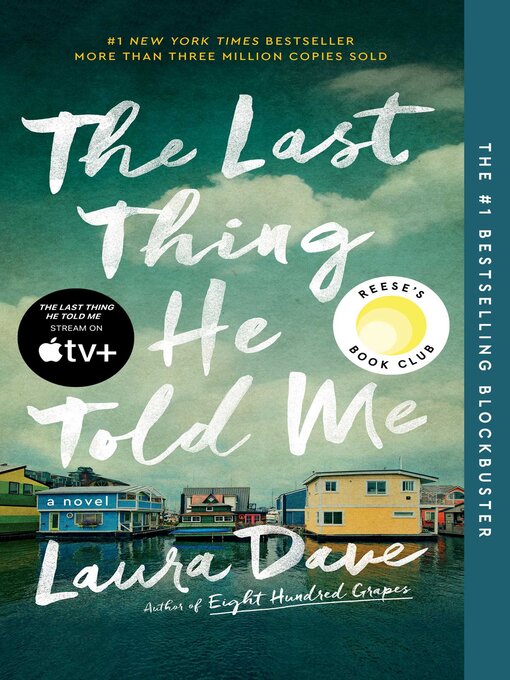 The Last Thing He Told Me by Laura Dave
"Before Owen Michaels disappears, he smuggles a note to his beloved wife of one year: Protect her. Despite her confusion and fear, Hannah Hall knows exactly to whom the note refers—Owen's sixteen-year-old daughter, Bailey. Bailey, who lost her mother tragically as a child. Bailey, who wants absolutely nothing to do with her new stepmother.
As Hannah's increasingly desperate calls to Owen go unanswered, as the FBI arrests Owen's boss, as a US marshal and federal agents arrive at her Sausalito home unannounced, Hannah quickly realizes her husband isn't who he said he was. And that Bailey just may hold the key to figuring out Owen's true identity—and why he really disappeared.
Hannah and Bailey set out to discover the truth. But as they start putting together the pieces of Owen's past, they soon realize they're also building a new future—one neither of them could have anticipated."
I have fallen behind on reading most of Reese's book club picks, but this one caught my interest. It was a fairly quick read, but the mystery element in this was slower than most thrillers. It was really more of a family drama, but it still held my attention throughout. I feel like this book would be a great one to read with a friend or two and discuss since there were quite a few different morality questions in it.
Rating: 4/5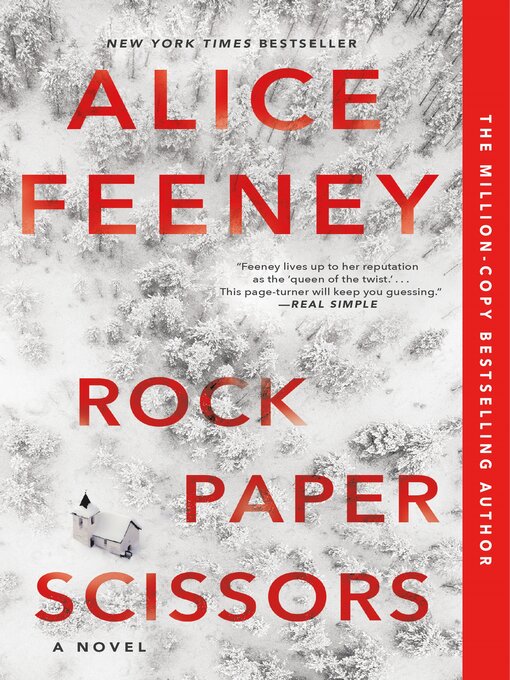 Rock Paper Scissors by Alice Feeney
"Things have been wrong with Mr and Mrs Wright for a long time. When Adam and Amelia win a weekend away to Scotland, it might be just what their marriage needs. Self-confessed workaholic and screenwriter Adam Wright has lived with face blindness his whole life. He can't recognize friends or family, or even his own wife.
Every anniversary the couple exchange traditional gifts—paper, cotton, pottery, tin—and each year Adam's wife writes him a letter that she never lets him read. Until now. They both know this weekend will make or break their marriage, but they didn't randomly win this trip. One of them is lying, and someone doesn't want them to live happily ever after.
Ten years of marriage. Ten years of secrets. And an anniversary they will never forget.
Rock Paper Scissors is the latest exciting domestic thriller from the queen of the killer twist, New York Times bestselling author Alice Feeney."
First off, I loved the creepy setting of this book. I did not see any of the twists coming, and read through this one really quickly. It would be close, but it might be my favorite Alice Feeney thriller now.
Rating: 4.5/5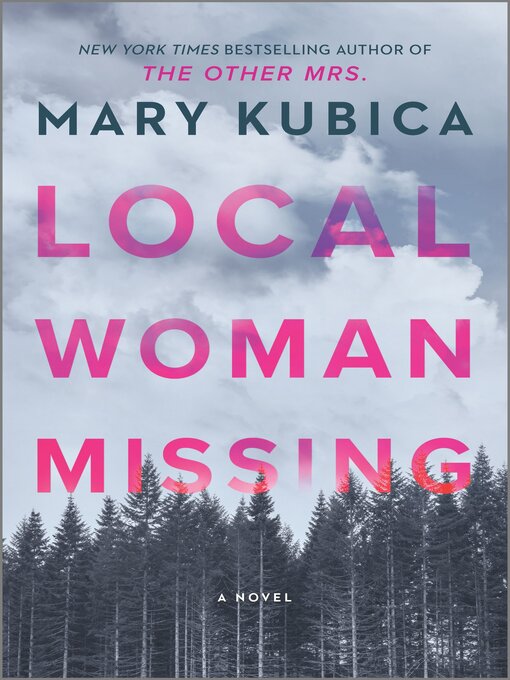 Local Woman Missing by Mary Kubica
"People don't just disappear without a trace…
Shelby Tebow is the first to go missing. Not long after, Meredith Dickey and her six-year-old daughter, Delilah, vanish just blocks away from where Shelby was last seen, striking fear into their once-peaceful community. Are these incidents connected? After an elusive search that yields more questions than answers, the case eventually goes cold.
Now, eleven years later, Delilah shockingly returns. Everyone wants to know what happened to her, but no one is prepared for what they'll find…"
This was one of my favorite thrillers I read this fall! There were a few things that weren't as believable, and a few times when I didn't love the writing, but overall I really enjoyed the story and the twists. I did not see it ending the way it ended!
Rating: 4.5/5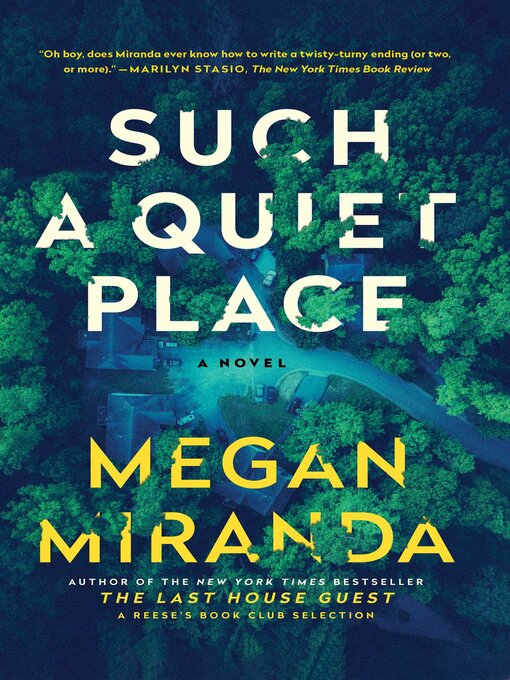 Such a Quiet Place by Megan Miranda
"Hollow's Edge use to be a quiet place. A private and idyllic neighborhood where neighbors dropped in on neighbors, celebrated graduation and holiday parties together, and looked out for one another. But then came the murder of Brandon and Fiona Truett. A year and a half later, Hollow's Edge is simmering. The residents are trapped, unable to sell their homes, confronted daily by the empty Truett house, and suffocated by their trial testimonies that implicated one of their own. Ruby Fletcher. And now, Ruby's back.
With her conviction overturned, Ruby waltzes right back to Hollow's Edge, and into the home she shared with Harper Nash. Harper, five years older, has always treated Ruby like a wayward younger sister. But now she's terrified. What possible good could come of Ruby returning to the scene of the crime? And how can she possibly turn her away, when she knows Ruby has nowhere to go?
Within days, suspicion spreads like a virus across Hollow's Edge. It's increasingly clear that not everyone told the truth about the night of the Truetts' murders. And when Harper begins receiving threatening notes, she realizes she has to uncover the truth before someone else becomes the killer's next victim."
This book was a little slow in the first half, but by the second half I was hooked and enjoying the story more. The setting of the neighborhood and the characters who were all a little too involved help make the story even better.
Rating: 4/5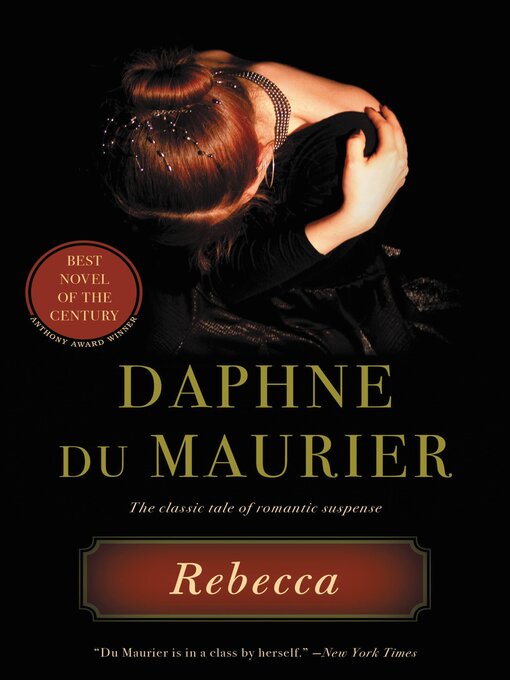 Rebecca by Daphne Du Maurier
"Last night I dreamt I went to Manderley again . . .
The novel begins in Monte Carlo, where our heroine is swept off her feet by the dashing widower Maxim de Winter and his sudden proposal of marriage. Orphaned and working as a lady's maid, she can barely believe her luck. It is only when they arrive at his massive country estate that she realizes how large a shadow his late wife will cast over their lives—presenting her with a lingering evil that threatens to destroy their marriage from beyond the grave."
I had heard good things about this classic novel from multiple people, so I finally gave it a try. I was surprised by how much I enjoyed the characters and the story, and the tension that built throughout was just what I wanted. I actually listened to the audiobook version, and I would recommend because I was invested in the story the whole time.
Rating: 4/5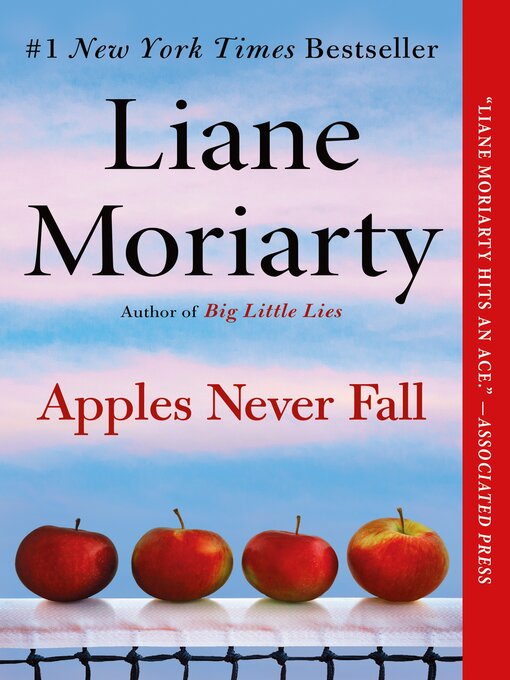 Apples Never Fall by Liane Moriarty
"If your mother was missing, would you tell the police? Even if the most obvious suspect was your father?
This is the dilemma facing the four grown Delaney siblings.
The Delaneys are fixtures in their community. The parents, Stan and Joy, are the envy of all of their friends. They're killers on the tennis court, and off it their chemistry is palpable. But after fifty years of marriage, they've finally sold their famed tennis academy and are ready to start what should be the golden years of their lives. So why are Stan and Joy so miserable?
The four Delaney children—Amy, Logan, Troy, and Brooke—were tennis stars in their own right, yet as their father will tell you, none of them had what it took to go all the way. But that's okay, now that they're all successful grown-ups and there is the wonderful possibility of grandchildren on the horizon.
One night a stranger named Savannah knocks on Stan and Joy's door, bleeding after a fight with her boyfriend. The Delaneys are more than happy to give her the small kindness she sorely needs. If only that was all she wanted.
Later, when Joy goes missing, and Savannah is nowhere to be found, the police question the one person who remains: Stan. But for someone who claims to be innocent, he, like many spouses, seems to have a lot to hide. Two of the Delaney children think their father is innocent, two are not so sure—but as the two sides square off against each other in perhaps their biggest match ever, all of the Delaneys will start to reexamine their shared family history in a very new light."
I used to be a big Liane Moriarty fan and enjoyed almost all of her books, but I wasn't a big fan of Nine Perfect Strangers. So I was a little hesitant to pick Apples Never Fall up, but I am so glad i did. The plot was excellent, and I enjoyed how we got deep character studies of many different flawed characters in this story.
Rating: 4.5/5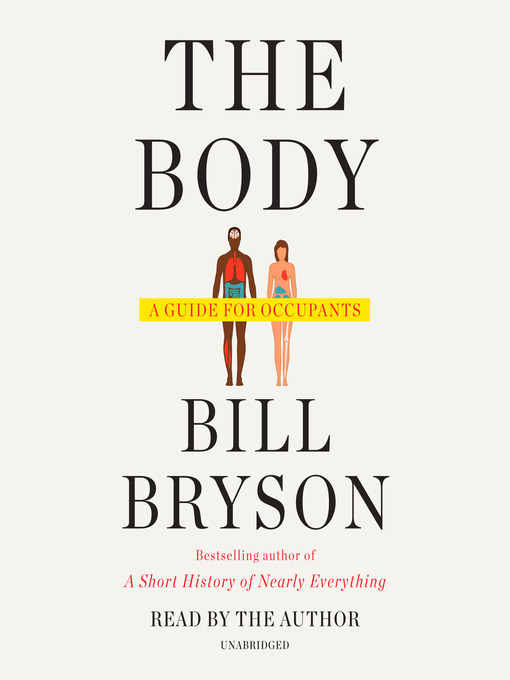 The Body by Bill Bryson
"Bill Bryson once again proves himself to be an incomparable companion as he guides us through the human body—how it functions, its remarkable ability to heal itself, and (unfortunately) the ways it can fail. Full of extraordinary facts (your body made a million red blood cells since you started reading this) and irresistible Bryson-esque anecdotes, The Body will lead you to a deeper understanding of the miracle that is life in general and you in particular. As Bill Bryson writes, "We pass our existence within this wobble of flesh and yet take it almost entirely for granted." The Body will cure that indifference with generous doses of wondrous, compulsively readable facts and information."
This was another audiobook I listened to, and I was a little unsure if I would like it when I started. But I ended up really enjoying the facts and the narration of this book. It was amazing to hear how little we really know about a lot of the things in the body. I took quite a few anatomy and neuro classes in college, yet this still had some new and fun facts in it in those areas that I find especially interesting.
Rating: 4/5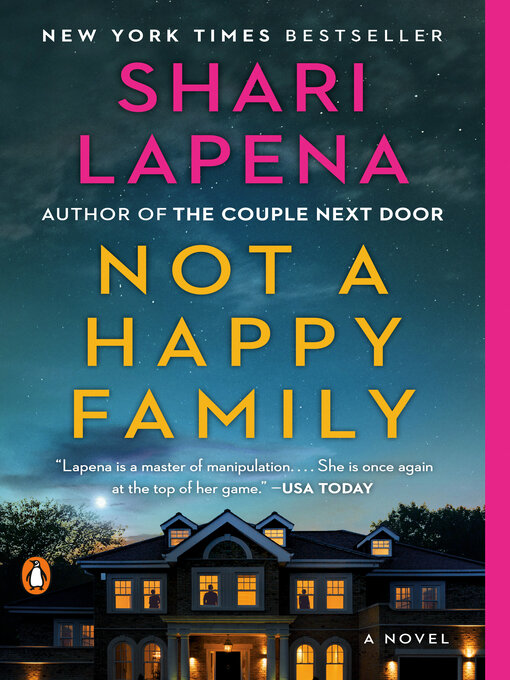 Not A Happy Family by Shari Lapena
"Brecken Hill in upstate New York is an expensive place to live. You have to be rich to have a house there, and Fred and Sheila Merton certainly are rich. But even all their money can't protect them when a killer comes to call. The Mertons are brutally murdered after a fraught Easter dinner with their three adult kids. Who, of course, are devastated.
Or are they? They each stand to inherit millions. They were never a happy family, thanks to their vindictive father and neglectful mother, but perhaps one of the siblings is more disturbed than anyone knew. Did someone snap after that dreadful evening? Or did another person appear later that night with the worst of intentions? That must be what happened. After all, if one of the family were capable of something as gruesome as this, you'd know."
I was reading this one at the same time as Apples Never Fall, and parts of them felt pretty similar, so it is hard for me to recall too much about this one. But I did really enjoy it and it was overall a pretty quick read. All of the characters are dysfunctional, so you never really know who you can trust. I disliked most of the characters besides Irena, but that was what the author had intended I believe.
Rating: 4/5
That wraps up what I read in September and October 2021! Check back soon to see what I read to finish the year off. And if you missed my last Recently Reading post, check it out here!
xo, Scarlett
P.S. Follow along on Goodreads here!