Maybe this post should be titled "not so recent" rather than recently since it is so long overdue. But better late than never! I am combining what I read in July and August 2021 because I didn't read that many books either month, and since I am so behind it will make it easier! Hopefully I'll have Septembers up by the end of the year 😉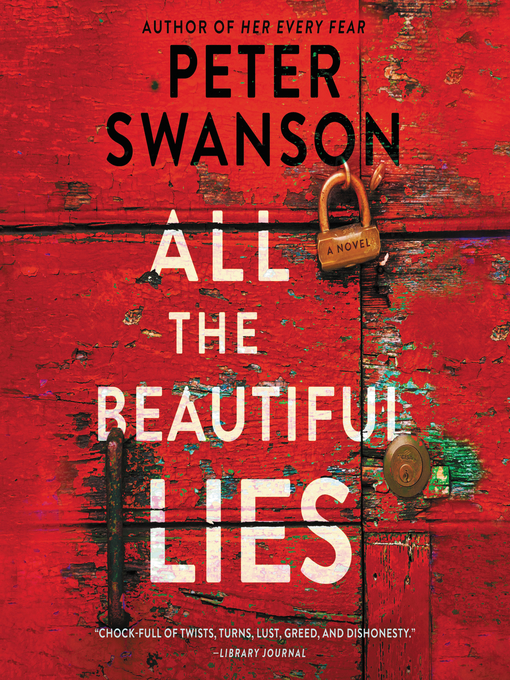 All The Beautiful Lies by Peter Swanson
"Harry Ackerson has always considered his stepmother Alice to be sexy and beautiful, in an "otherworldly" way. She has always been kind and attentive, if a little aloof in the last few years.
Days before his college graduation, Alice calls with shocking news. His father is dead and the police think it's suicide. Devastated, Harry returns to his father's home in Maine. There, he and Alice will help each other pick up of the pieces of their lives and uncover what happened to his father.
Shortly after he arrives, Harry meets a mysterious young woman named Grace McGowan. Though she claims to be new to the area, Harry begins to suspect that Grace may not be a complete stranger to his family. But she isn't the only attractive woman taking an interest in Harry. The sensual Alice is also growing closer, coming on to him in an enticing, clearly sexual way.
Mesmerized by these two women, Harry finds himself falling deeper under their spell. Yet the closer he gets to them, the more isolated he feels, disoriented by a growing fear that both women are hiding dangerous—even deadly—secrets . . . and that neither one is telling the truth."
I have really liked some of Peter Swanson's other books, but this one wasn't my favorite. I found the pace to be really slow and some of the plot lines were just too weird for my taste. I would say more, but honestly I don't remember much about this book a few months later… which speaks for itself.
Rating: 3/5
The Mystery At The Lilac Inn by Carolyn Keene
"Nancy and her friend Helen visit their friend Emily Willouby at the Lilac Inn, which Emily now owns, to help her plan her wedding. Emily plans on selling inherited diamonds in order to help fix up the Lilac Inn. However, Nancy soon learns that someone has been impersonating her and making expensive purchases under her name. Soon after, Emily's diamonds are stolen! Can Nancy find the thieves and recover the missing diamonds?"
This Nancy Drew book is one that has two different versions, so I actually had never read this version of it! I have a distinct memory of reading the other version in 5th grade and then going to take an AR quiz on it, but the quiz was on the version I didn't read and I had no idea until I had gotten through a few questions. I don't really remember much about the other version, but I enjoyed this version this time! Overall this mystery seemed more complex than some of the other Nancy Drew books, which I liked!
Rating: 4/5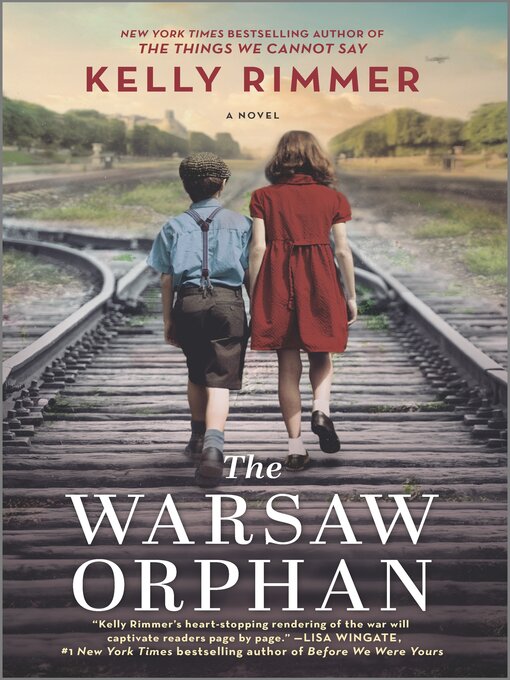 The Warsaw Orphan by Kelly Rimmer
"In the spring of 1942, young Elzbieta Rabinek is aware of the swiftly growing discord just beyond the courtyard of her comfortable Warsaw home. She has no fondness for the Germans who patrol her streets and impose their curfews, but has never given much thought to what goes on behind the walls that contain her Jewish neighbors. She knows all too well about German brutality—and that it's the reason she must conceal her true identity. But in befriending Sara, a nurse who shares her apartment floor, Elzbieta makes a discovery that propels her into a dangerous world of deception and heroism.
Using Sara's credentials to smuggle children out of the ghetto brings Elzbieta face-to-face with the reality of the war behind its walls, and to the plight of the Gorka family, who must make the impossible decision to give up their newborn daughter or watch her starve. For Roman Gorka, this final injustice stirs him to rebellion with a zeal not even his newfound love for Elzbieta can suppress. But his recklessness brings unwanted attention to Sara's cause, unwittingly putting Elzbieta and her family in harm's way until one violent act threatens to destroy their chance at freedom forever."
I have really enjoyed Kelly Rimmer's other books, so I was excited to pick this one up too. I have read quite a bit of historical fiction by this point, but this one seemed especially brutal. Still good, but it took me a bit to read because I had to read in doses. I really enjoyed Elzbieta's character specifically!
Rating: 4/5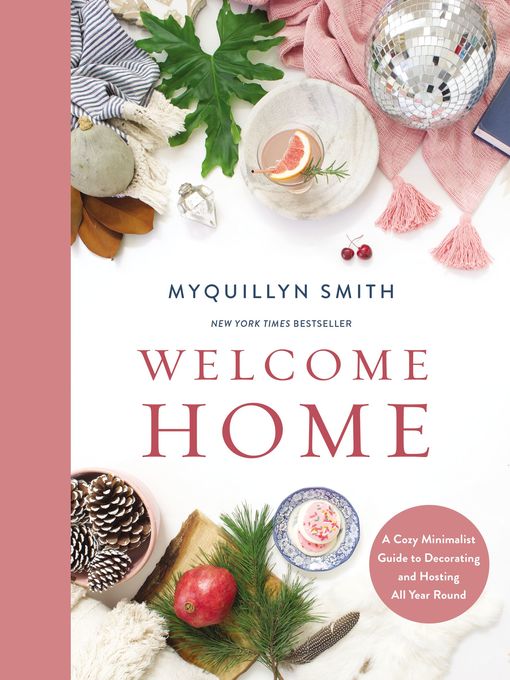 Welcome Home by Myquillyn Smith
"No matter what the world says, embracing the seasons does not require bins of factory-made décor or loads of time. In fact, it's possible to decorate for each season without frustration, going overboard, or blowing your budget.
Drawing from the cozy-minimalist principles in Cozy Minimalist Home, stylist and Wall Street Journal bestselling author Myquillyn Smith will help you create a home that's fresh, meaningful, beautiful, and (bonus!) always ready to host. With engaging how-tos and inspiring photos, she guides you step by step through purposeful design decisions to cultivate a space where loved ones gather, meaningful connections are celebrated, and lasting memories are made."
I am all about embracing seasons and change throughout the year, so I really enjoyed Myquillyn's perspective of how you can embrace them with all your senses rather than just visually through things you buy at Hobby Lobby. I also loved the fun little pictures and ideas she had throughout, like a cider bar in the fall!
Rating: 5/5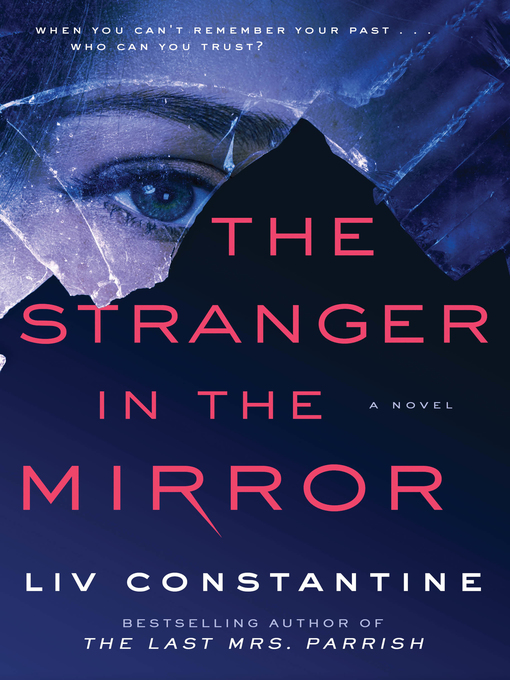 The Stranger in the Mirror by Liv Constantine
"Addison's about to get married, but she's not looking forward to the big day. It's not her fiancé; he's a wonderful man. It's because Addison doesn't know who she really is. A few years ago, a kind driver found her bleeding next to a New Jersey highway and rescued her. While her physical wounds healed, Addison's memory never returned. She doesn't know her real name. Or how she ended up injured on the side of a road. Or why she can't shake the notion that she may have done something very, very bad . ..
In a posh home in the Boston suburbs, Julian tries to figure out what happened to his loving, caring wife, Cassandra, who disappeared without a trace two years ago. She would never have left him and their seven-year-old daughter Valentina of her own free will—or would she?"
This thriller was one that had many twists, but some were almost too ridiculous. I love a good twist that weaves seamlessly into the story, but some of the twists here were a bit too much. It was still a fast-paced read and I didn't see the twists coming even though I thought I had it all figured out, so I did still enjoy it!
Rating: 4/5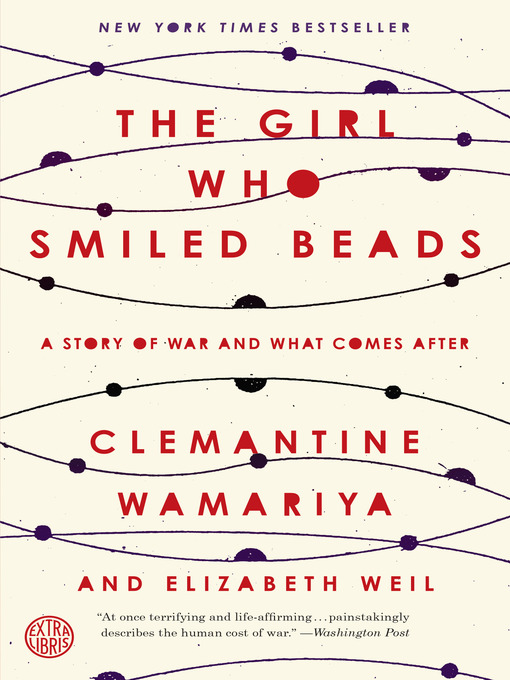 The Girl Who Smiled Beads by Clemantine Wamariya
"Clemantine Wamariya was six years old when her mother and father began to speak in whispers, when neighbors began to disappear, and when she heard the loud, ugly sounds her brother said were thunder. In 1994, she and her fifteen-year-old sister, Claire, fled the Rwandan massacre and spent the next six years migrating through seven African countries, searching for safety—perpetually hungry, imprisoned and abused, enduring and escaping refugee camps, finding unexpected kindness, witnessing inhuman cruelty. They did not know whether their parents were dead or alive.
When Clemantine was twelve, she and her sister were granted refugee status in the United States; there, in Chicago, their lives diverged. Though their bond remained unbreakable, Claire, who had for so long protected and provided for Clemantine, was a single mother struggling to make ends meet, while Clemantine was taken in by a family who raised her as their own. She seemed to live the American dream: attending private school, taking up cheerleading, and, ultimately, graduating from Yale. Yet the years of being treated as less than human, of going hungry and seeing death, could not be erased. She felt at the same time six years old and one hundred years old.
In The Girl Who Smiled Beads, Clemantine provokes us to look beyond the label of "victim" and recognize the power of the imagination to transcend even the most profound injuries and aftershocks. Devastating yet beautiful, and bracingly original, it is a powerful testament to her commitment to constructing a life on her own terms."
I listened to this one as an audiobook, and I was hooked on the story throughout. I kept having to remind myself it was a true story since it was hard to wrap my mind around at times. Many parts were heartbreaking, but yet it was still such a beautiful story.
Rating: 4.5/5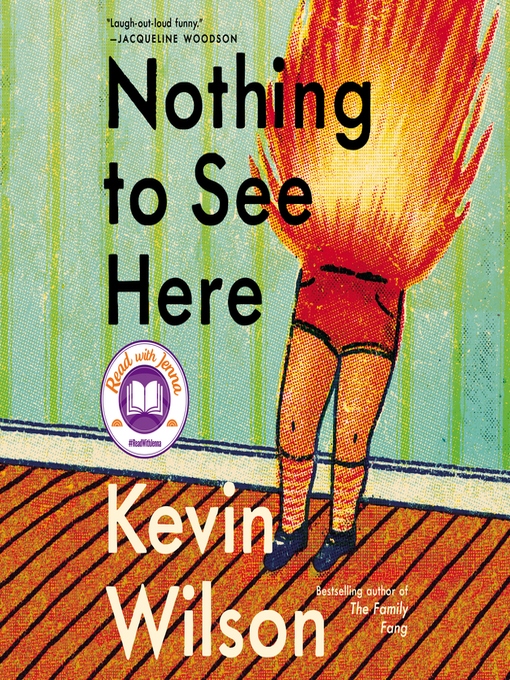 Nothing To See Here by Kevin Wilson
"Lillian and Madison were unlikely roommates and yet inseparable friends at their elite boarding school. But then Lillian had to leave the school unexpectedly in the wake of a scandal and they've barely spoken since. Until now, when Lillian gets a letter from Madison pleading for her help.
Madison's twin stepkids are moving in with her family and she wants Lillian to be their caretaker. However, there's a catch: the twins spontaneously combust when they get agitated, flames igniting from their skin in a startling but beautiful way. Lillian is convinced Madison is pulling her leg, but it's the truth.
Thinking of her dead-end life at home, the life that has consistently disappointed her, Lillian figures she has nothing to lose. Over the course of one humid, demanding summer, Lillian and the twins learn to trust each other—and stay cool—while also staying out of the way of Madison's buttoned-up politician husband. Surprised by her own ingenuity yet unused to the intense feelings of protectiveness she feels for them, Lillian ultimately begins to accept that she needs these strange children as much as they need her—urgently and fiercely. Couldn't this be the start of the amazing life she'd always hoped for?"
This book is so hard to describe since it is unlike anything I have read before. The premise of kids catching on fire? Sounds like it belongs in a book that is set in a dystopian world. But everything else in this book is completely believable, besides that. Overall it is a short, quirky, and heartwarming book that I really enjoyed!
Rating: 4.5/5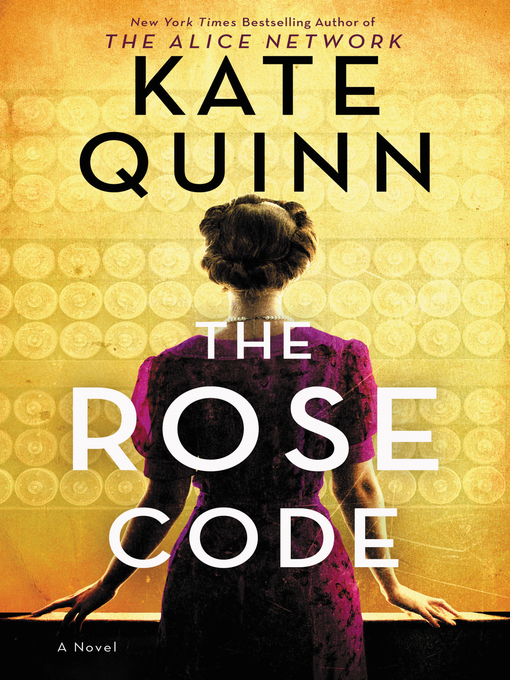 The Rose Code by Kate Quinn
"1940. As England prepares to fight the Nazis, three very different women answer the call to mysterious country estate Bletchley Park, where the best minds in Britain train to break German military codes. Vivacious debutante Osla is the girl who has everything—beauty, wealth, and the dashing Prince Philip of Greece sending her roses—but she burns to prove herself as more than a society girl, and puts her fluent German to use as a translator of decoded enemy secrets. Imperious self-made Mab, product of east-end London poverty, works the legendary codebreaking machines as she conceals old wounds and looks for a socially advantageous husband. Both Osla and Mab are quick to see the potential in local village spinster Beth, whose shyness conceals a brilliant facility with puzzles, and soon Beth spreads her wings as one of the Park's few female cryptanalysts. But war, loss, and the impossible pressure of secrecy will tear the three apart.
1947. As the royal wedding of Princess Elizabeth and Prince Philip whips post-war Britain into a fever, three friends-turned-enemies are reunited by a mysterious encrypted letter—the key to which lies buried in the long-ago betrayal that destroyed their friendship and left one of them confined to an asylum. A mysterious traitor has emerged from the shadows of their Bletchley Park past, and now Osla, Mab, and Beth must resurrect their old alliance and crack one last code together. But each petal they remove from the rose code brings danger—and their true enemy—closer…"
I am a big Kate Quinn fan, and luckily this one did not disappoint. Though I will warn, it is a long book, and took me over a month to finish. But well worth it in the end! I loved the three main characters: Osla, Mab, and Beth. And I really enjoyed reading about their jobs in helping break military codes. It was very different than other WWII historical fiction that I have read, and I appreciated that! The alternating storylines also added to how much I enjoyed this book.
Rating: 5/5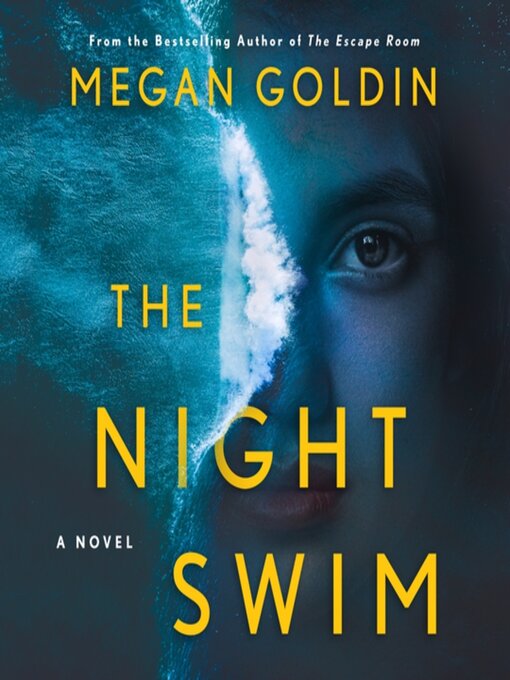 The Night Swim by Megan Goldin
"Ever since her true-crime podcast became an overnight sensation and set an innocent man free, Rachel Krall has become a household name—and the last hope for people seeking justice. But she's used to being recognized for her voice, not her face. Which makes it all the more unsettling when she finds a note on her car windshield, addressed to her, begging for help.
The new season of Rachel's podcast has brought her to a small town being torn apart by a devastating rape trial. A local golden boy, a swimmer destined for Olympic greatness, has been accused of raping the beloved granddaughter of the police chief. Under pressure to make Season 3 a success, Rachel throws herself into her investigation—but the mysterious letters keep coming. Someone is following her, and she won't stop until Rachel finds out what happened to her sister twenty-five years ago. Officially, Jenny Stills tragically drowned, but the letters insist she was murdered—and when Rachel starts asking questions, nobody in town wants to answer. The past and present start to collide as Rachel uncovers startling connections between the two cases—and a revelation that will change the course of the trial and the lives of everyone involved."
I listened to this one as an audiobook, which I ended up loving since some parts were supposed to read like a podcast would sound. Overall I just really liked the premise of someone writing a thriller about a true crime podcaster, and the ending wrapped up nicely. I do wish the mystery in this book had been a bit stronger, or one that actually involved some discovery or detective work rather than just the letters received from the sister. But overall I did still enjoy it!
Rating: 4/5
And that wraps up what I read in July and August 2021! Luckily I got more reading done in September, so I can't wait to share that Recently Reading post soon! If you are looking for your next read, checkout this post for tips on finding books! And follow along on Goodreads here!
xo, Scarlett