Today I am sharing what I read in June 2021! Since June was summer vacation for me for most of the month, I was able to get quite a bit of reading in. I was behind on my 2021 goal going into June, but was quickly catching up by the end, which is always a good feeling!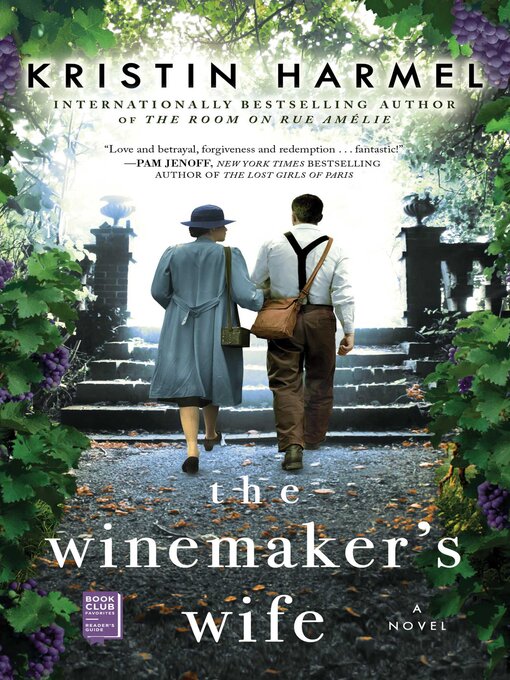 The Winemaker's Wife by Kristin Harmel
"Champagne, 1940: Inès has just married Michel, the owner of storied champagne house Maison Chauveau, when the Germans invade. As the danger mounts, Michel turns his back on his marriage to begin hiding munitions for the Résistance. Inès fears they'll be exposed, but for Céline, the French-Jewish wife of Chauveau's chef de cave, the risk is even greater—rumors abound of Jews being shipped east to an unspeakable fate.
When Céline recklessly follows her heart in one desperate bid for happiness, and Inès makes a dangerous mistake with a Nazi collaborator, they risk the lives of those they love—and the vineyard that ties them together.
New York, 2019: Recently divorced, Liv Kent is at rock bottom when her feisty, eccentric French grandmother shows up unannounced, insisting on a trip to France. But the older woman has an ulterior motive—and a tragic, decades-old story to share. When past and present finally collide, Liv finds herself on a road to salvation that leads right to the caves of the Maison Chauveau."
I finished a different Kristin Harmel book at the end of last month, and went right into this one next since my mom had also read this one before and recommended it. I really enjoy her writing style and I have learned something new in each of her historical fiction books, such as what it was like to be a winemaker during WWII. I liked Liv and Grandma Edith's characters even though I didn't love quite a few others. I also enjoyed the different perspectives we got throughout the book and the present-day storyline as well.
Rating: 5/5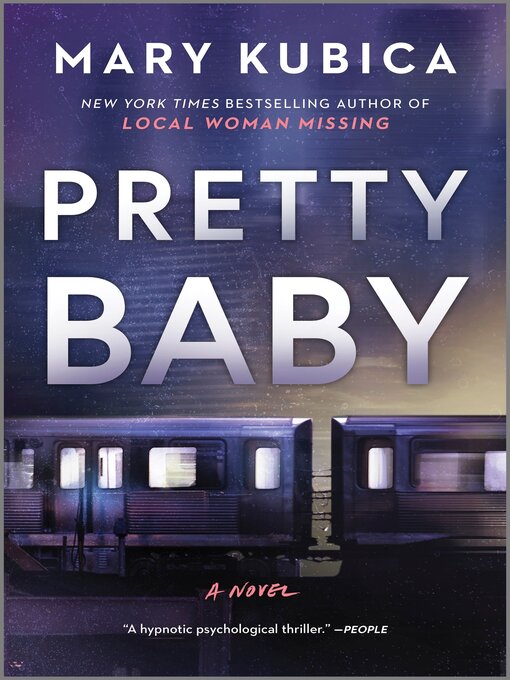 Pretty Baby by Mary Kubica
"She sees the teenage girl on the train platform, standing in the pouring rain, clutching an infant in her arms. She boards a train and is whisked away. But she can't get the girl out of her head…
Heidi Wood has always been a charitable woman: she works for a nonprofit, takes in stray cats. Still, her husband and daughter are horrified when Heidi returns home one day with a young woman named Willow and her four-month-old baby in tow. Disheveled and apparently homeless, this girl could be a criminal—or worse. But despite her family's objections, Heidi invites Willow and the baby to take refuge in their home.
Heidi spends the next few days helping Willow get back on her feet, but as clues into Willow's past begin to surface, Heidi is forced to decide how far she's willing to go to help a stranger. What starts as an act of kindness quickly spirals into a story far more twisted than anyone could have anticipated."
I had thrifted this book last fall after finding it and remembering I had liked other Mary Kubica books. This one fell a little flat for me, mainly due to the slow plot and unlikeable characters. I kept hoping for a good twist, but personally I didn't love the twists it did include. Will be donating this one back to the thrift store soon!
Rating: 2.5/5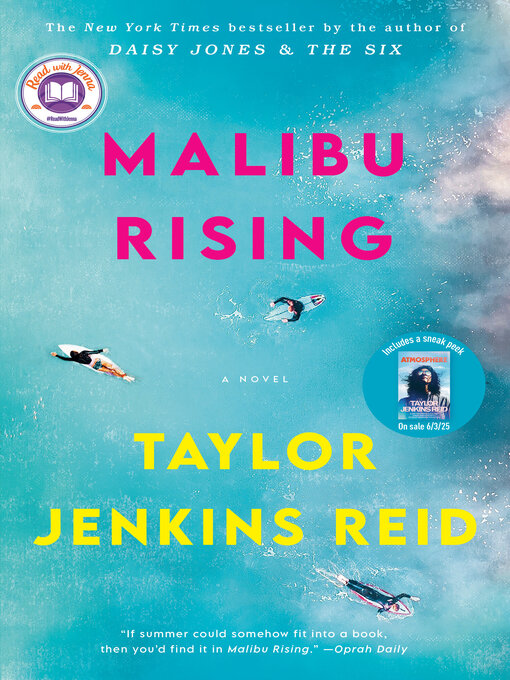 Malibu Rising by Taylor Jenkins Reid
"Malibu: August 1983. It's the day of Nina Riva's annual end-of-summer party, and anticipation is at a fever pitch. Everyone wants to be around the famous Rivas: Nina, the talented surfer and supermodel; brothers Jay and Hud, one a championship surfer, the other a renowned photographer; and their adored baby sister, Kit. Together the siblings are a source of fascination in Malibu and the world over—especially as the offspring of the legendary singer Mick Riva.
The only person not looking forward to the party of the year is Nina herself, who never wanted to be the center of attention, and who has also just been very publicly abandoned by her pro tennis player husband. Oh, and maybe Hud—because it is long past time for him to confess something to the brother from whom he's been inseparable since birth.
Jay, on the other hand, is counting the minutes until nightfall, when the girl he can't stop thinking about promised she'll be there.
And Kit has a couple secrets of her own—including a guest she invited without consulting anyone.
By midnight the party will be completely out of control. By morning, the Riva mansion will have gone up in flames. But before that first spark in the early hours before dawn, the alcohol will flow, the music will play, and the loves and secrets that shaped this family's generations will all come rising to the surface."
I have enjoyed most TJR books, though Daisy Jones and the Six wasn't my favorite. I was excited to give another one a try when this came out, but had similar feelings about it too. I felt having so many main characters made the book less complex than it could have been. It also was not something fast paced that I didn't want to put down, as some less complex books are. I did like the 1950s Malibu setting that TJR gave during the Mick and June parts, but didn't love the children's parts of the story as much.
Rating: 3/5
Love and Respect by Emerson Eggerichs
"Based on over three decades of counseling, as well as scientific and biblical research, Dr. Emerson Eggerichs and his wife, Sarah, have already taken the Love & Respect message across America and are changing the way couples talk to, think about, and treat each other. What do you want for your marriage? Want some peace? Want to feel close? Want to feel valued? Want to experience marriage the way God intended? Then why not try some Love and Respect."
One of my friends gave me a copy of this last fall as she had read it before and said she found some things helpful, even for friend relationships. We kind of did a "book club" with it over spring, but it was slow going because I never got that into it. Overall a few things were interesting points, but it included so many personal stories and testimonials that I became quickly bored. It also is very redundant, which is something else I don't love in books. I won't go into my full thoughts here, but I would recommend reading into some Goodreads reviews if you are considering this.
Rating: 3/5
Are You Really Ok? by Debra Fileta
"In Are You Really OK? author and licensed counselor Debra Fileta challenges you to get real with who you are and how you're doing spiritually, emotionally, mentally, and physically so you can recognize where you need growth and healing. You'll learn to…
understand and express your emotions in healthy and helpful ways
get to the root of what you believe about yourself, others, and God
recognize the influences of past traumas and replace them with God's truth
honestly assess your own mental health, and pursue help when it's needed
prioritize your physical wellbeing and see how it affects every other area of your life
It's time to get intentional about pursuing health in every part of your life. Using a combination of science, psychology, and faith, Are You Really OK? will help you get healthy from the inside out."
This book was really interesting as it dove into mental, emotional, spiritual, and physical health. I wanted to read through it first and just think on some prompts, but I am planning on rereading it soon and fully answering the questions she asks in it. Working on these aspects is an ongoing process for everyone, so I think this could be a good book to own!
Rating: 4/5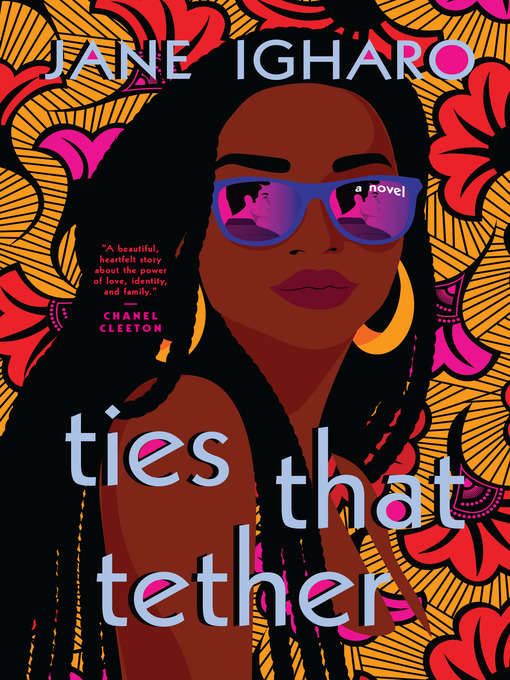 Ties That Tether by Jane Igharo
"At twelve years old, Azere promised her dying father she would marry a Nigerian man and preserve her culture, even after immigrating to Canada. Her mother has been vigilant about helping—well forcing—her to stay within the Nigerian dating pool ever since. But when another match-made-by-mom goes wrong, Azere ends up at a bar, enjoying the company and later sharing the bed of Rafael Castellano, a man who is tall, handsome, and…white.
When their one-night stand unexpectedly evolves into something serious, Azere is caught between her feelings for Rafael and the compulsive need to please her mother. Soon, Azere can't help wondering if loving Rafael makes her any less of a Nigerian. Can she be with him without compromising her identity? The answer will either cause Azere to be audacious and fight for her happiness or continue as the compliant daughter."
After reading more nonfiction or fiction books I didn't love, I wanted a light and easy read. While this book does include some serious topics, it included quite a bit of romance and fluff, which I am not always a fan of, but I feel like it worked well here. It was interesting to read the perspective of someone who had grown up Nigerian and had moved to Canada, and how she struggled with her cultural identity because of that. I also found both of the protagonists likable, which always makes a book better!
Rating: 4/5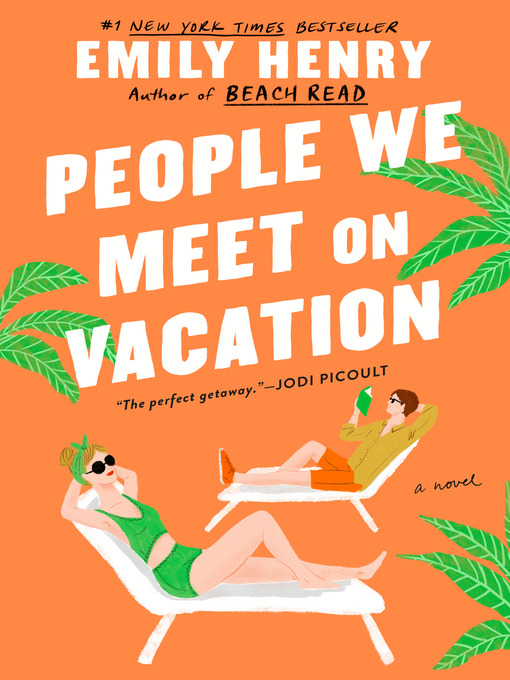 People We Meet On Vacation by Emily Henry
"Poppy and Alex. Alex and Poppy. They have nothing in common. She's a wild child; he wears khakis. She has insatiable wanderlust; he prefers to stay home with a book. And somehow, ever since a fateful car share home from college many years ago, they are the very best of friends. For most of the year they live far apart—she's in New York City, and he's in their small hometown—but every summer, for a decade, they have taken one glorious week of vacation together.
Until two years ago, when they ruined everything. They haven't spoken since.
Poppy has everything she should want, but she's stuck in a rut. When someone asks when she was last truly happy, she knows, without a doubt, it was on that ill-fated, final trip with Alex. And so, she decides to convince her best friend to take one more vacation together—lay everything on the table, make it all right. Miraculously, he agrees.
Now she has a week to fix everything. If only she can get around the one big truth that has always stood quietly in the middle of their seemingly perfect relationship. What could possibly go wrong?"
I had seen so many people reading this book over the past few months, so I picked it up in hopes of another light read. It did not disappoint, and I am excited to try Beach Read by Emily Henry soon! This book was interesting because Alex and Poppy were both likable and I enjoyed following along on their travels from over the years. I did knock off a star because I didn't love the "big reveal" of what happened in Croatia, and I found Poppy to be immature at times. But overall I did still really enjoy this read!
Rating: 4/5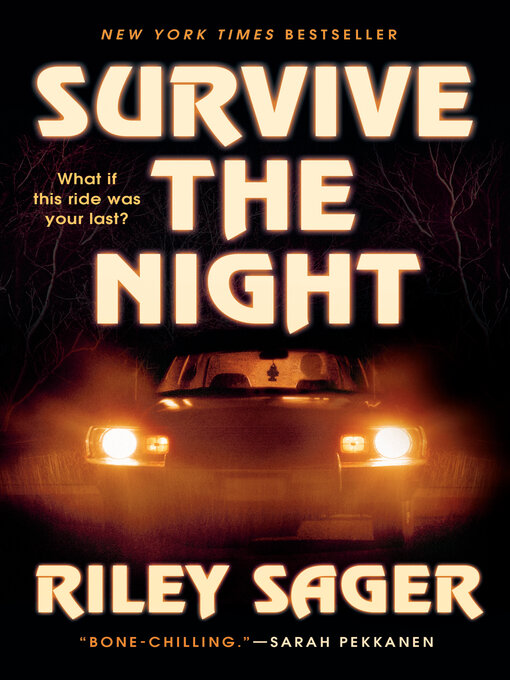 Survive The Night by Riley Sager
"Josh Baxter, the man behind the wheel, is a virtual stranger to Charlie. They met at the campus ride board, each looking to share the long drive home to Ohio. Both have good reasons for wanting to get away. For Charlie, it's guilt and grief over the shocking murder of her best friend, who became the third victim of the man known as the Campus Killer. For Josh, it's to help care for his sick father—or so he says.
The longer she sits in the passenger seat, the more Charlie notices there's something suspicious about Josh, from the holes in his story about his father to how he doesn't want her to see inside the trunk. As they travel an empty, twisty highway in the dead of night, an increasingly anxious Charlie begins to think she's sharing a car with the Campus Killer. Is Josh truly dangerous? Or is Charlie's jittery mistrust merely a figment of her movie-fueled imagination?
One thing is certain—Charlie has nowhere to run and no way to call for help. Trapped in a terrifying game of cat and mouse played out on pitch-black roads and in neon-lit parking lots, Charlie knows the only way to win is to survive the night."
I always tell people Riley Sager is one of my favorite thriller authors, so I was so excited to pick up his new book. Sadly, it quickly became my least favorite of his. I read through it quickly and did enjoy parts, but overall it wasn't what I had hoped and was not as good as his previous ones. I didn't love the main character Charlie, as she seemed to just make so many dumb decisions throughout the book that could've been avoided. I also wasn't a big fan of her hallucinations, even though I know the author just used that to make her unreliable. I also didn't like the limited location and number of characters, which made it easier to guess some twists. Overall, I would still recommend, but I would recommend his other books first.
Rating: 3.5/5
That is a wrap for what I read in June 2021! If you are looking for your next read, checkout this post for tips on finding books! And follow along on Goodreads here!
xo, Scarlett