Today I am sharing what I read in February 2021! I ended up finishing 7 books in February, which was more than I thought I would! I feel like I have been in a bit of a reading slump this year, but slowly but surely I am still making my way through my list. This month was a mix of audiobooks and print books as well, and included a nonfiction book as well!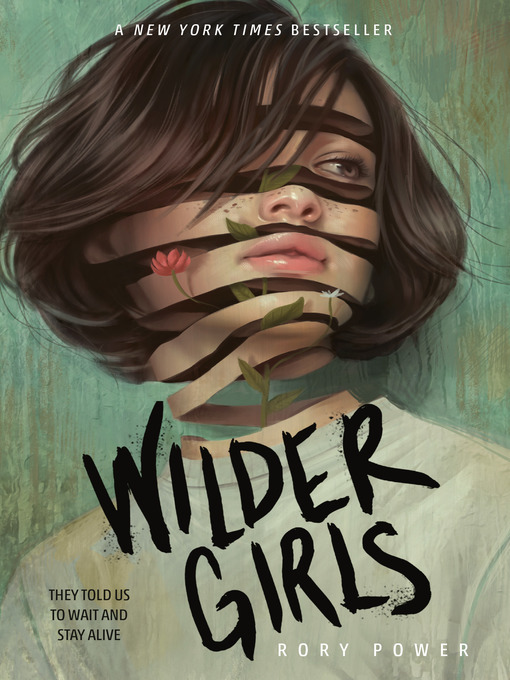 Wilder Girls by Rory Power
"It's been eighteen months since the Raxter School for Girls was put under quarantine. Since the Tox hit and pulled Hetty's life out from under her.
It started slow. First the teachers died one by one. Then it began to infect the students, turning their bodies strange and foreign. Now, cut off from the rest of the world and left to fend for themselves on their island home, the girls don't dare wander outside the school's fence, where the Tox has made the woods wild and dangerous. They wait for the cure they were promised as the Tox seeps into everything.
But when Byatt goes missing, Hetty will do anything to find her, even if it means breaking quarantine and braving the horrors that lie beyond the fence. And when she does, Hetty learns that there's more to their story, to their life at Raxter, than she could have ever thought true."
A friend recommended this book to me a few months ago, so I decided to pick it up since I'll try almost any book that a friend recommends! I am not always the biggest fan of science fiction, but this one was a fairly easy read that I ended up really enjoying. It was a little spooky to be reading about a virus and quarantine in the midst of coronavirus, but luckily there weren't too many similarities. I liked the setting of this book and enjoyed the fact that you didn't know which characters could really be trusted. If you like science fiction, I would definitely recommend this one!
Rating: 4/5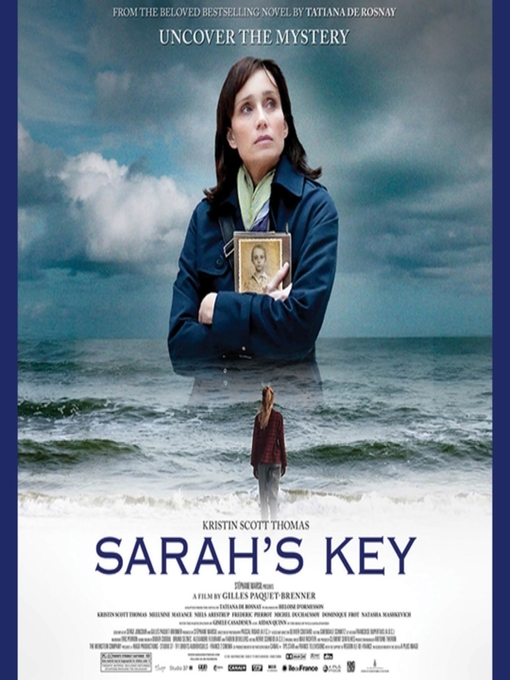 Sarah's Key by Tatiana de Rosnay
"Paris, July 1942: Sarah, a ten year-old girl, is brutally arrested with her family by the French police in the Vel' d'Hiv' roundup, but not before she locks her younger brother in a cupboard in the family's apartment, thinking that she will be back within a few hours.
Paris, May 2002: On Vel' d'Hiv's 60th anniversary, journalist Julia Jarmond is asked to write an article about this black day in France's past. Through her contemporary investigation, she stumbles onto a trail of long-hidden family secrets that connect her to Sarah. Julia finds herself compelled to retrace the girl's ordeal, from that terrible term in the Vel d'Hiv', to the camps, and beyond. As she probes into Sarah's past, she begins to question her own place in France, and to reevaluate her marriage and her life."
This was a book that had been on my list for 4 or 5 years probably, yet for some reason I kept putting off reading it. I have gotten my to-read list down to about 20 books now, so at this point I figured I would start it and if I didn't like it I could take it off my list and move on. I chose to listen to the audiobook since it was hard to convince myself to read a physical copy, and I am so glad I didn't give up on it before even starting! I ended up really liking the story and how it flowed. I will say I liked Sarah's parts a lot more than Julia's, yet the author wove them together in a way that worked really well.
Rating: 5/5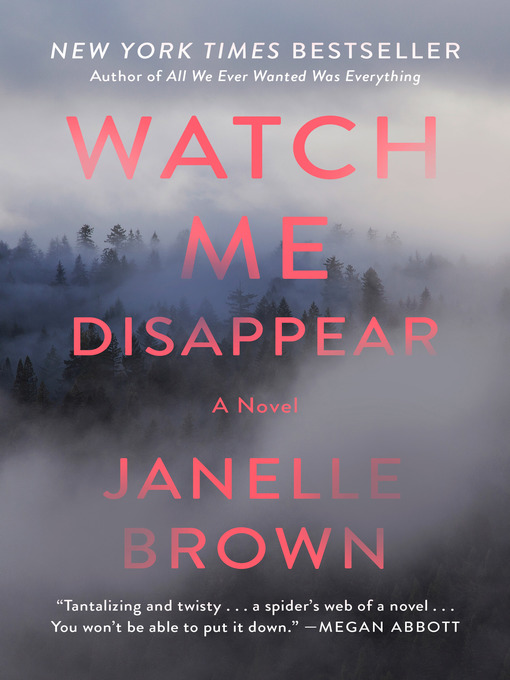 Watch Me Disappear by Janelle Brown
"It's been a year since Billie Flanagan—a Berkeley mom with an enviable life—went on a solo hike in Desolation Wilderness and vanished from the trail. Her body was never found, just a shattered cellphone and a solitary hiking boot. Her husband and teenage daughter have been coping with Billie's death the best they can: Jonathan drinks as he works on a loving memoir about his marriage; Olive grows remote, from both her father and her friends at the all-girls school she attends.
But then Olive starts having strange visions of her mother, still alive. Jonathan worries about Olive's emotional stability, until he starts unearthing secrets from Billie's past that bring into question everything he thought he understood about his wife. Who was the woman he knew as Billie Flanagan?
Together, Olive and Jonathan embark on a quest for the truth—about Billie, but also about themselves, learning, in the process, about all the ways that love can distort what we choose to see. Janelle Brown's insights into the dynamics of intimate relationships will make you question the stories you tell yourself about the people you love, while her nervy storytelling will keep you guessing until the very last page."
This was another book that a friend recommended, and I ended up liking it a lot more than I thought! There were quite a few twists and turns and I was guessing the whole time about what actually happened to Billie. I also really liked the characters in this one, and was drawn in from the beginning to see what happened to them. I didn't love the character of Harmony and felt like the author could have flushed her out a bit more, but I also didn't hate it. If you are looking for a good psychological thriller where you are not sure if you can trust the narrator, you should pick this one up!
Rating: 4.5/5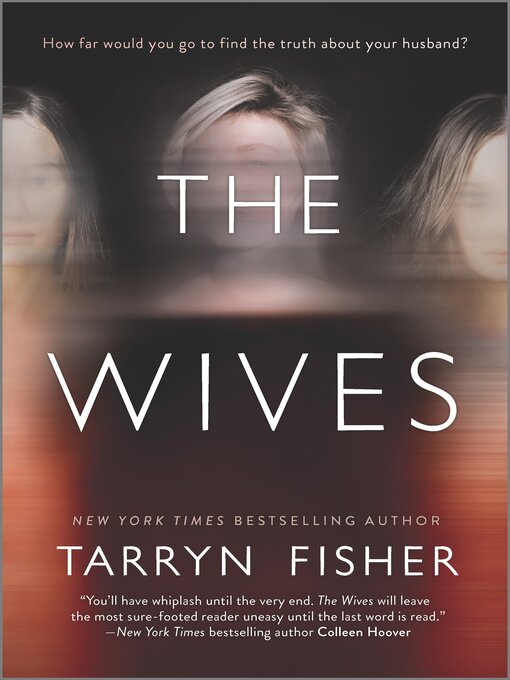 The Wives by Tarryn Fisher
"It was supposed to be easy. Thursday would share her husband, Seth, with his other two wives, Monday and Tuesday—two women she's never met and knows nothing about. No questions asked, no hurt feelings. And for a while, the arrangement works…until Thursday finds a scrap of paper with a name—Monday's real name—and an address.
Now Thursday can't stop herself. She wants to know more about this woman: who she is, what she's like…what Seth sees in her that Thursday doesn't have.
She orchestrates a fraudulent friendship with Tuesday to get to the truth, what she reallysigned up for when she agreed to this marriage. But the more she learns about this other wife—and his mysterious first wife, Tuesday—the more she sees that Seth is not the man she thought he was.
As more disturbing details come to light, it becomes clear that there's a reason why he didn't want the women to meet after all. A very good reason."
The premise of this book intrigued me, so I decided to pick it up. It was a really fast-paced book that had me drawn in from the beginning. I actually read it in about a day! But overall I didn't love it. The first half or so was a pretty compelling thriller, but then an event happened that didn't seem realistic to me. From this point on, I had to keep reading just to see what odd thing happened next. Without giving anything away, the book ended with lots of red herrings and loose ends that were not tied up, which is something I am not a fan of. I probably wouldn't recommend this book and would go with lots of other thrillers above it.
Rating: 2.5/5
The Secret of the Old Clock by Carolyn Keene
"Nancy, unaided, seeks to find a missing will. To the surprise of many, the Topham family will inherit wealthy Josiah Crowley's fortune, instead of deserving relatives and friends who were promised inheritances. Nancy determines that a clue to a second will might be found in an old clock Mr. Crowley had owned and she seeks to find the timepiece. Her search not only tests her keen mind, but also leads her into a thrilling adventure."
I found this one at a thrift store in January, so I had to pick it up to add to my slowly growing collection! I could remember a few pieces of this one from when I read them in elementary school, so it was really fun to reread it. It definitely would be a good starting place if you haven't read any Nancy Drew books before and want to try one.
Rating: 4/5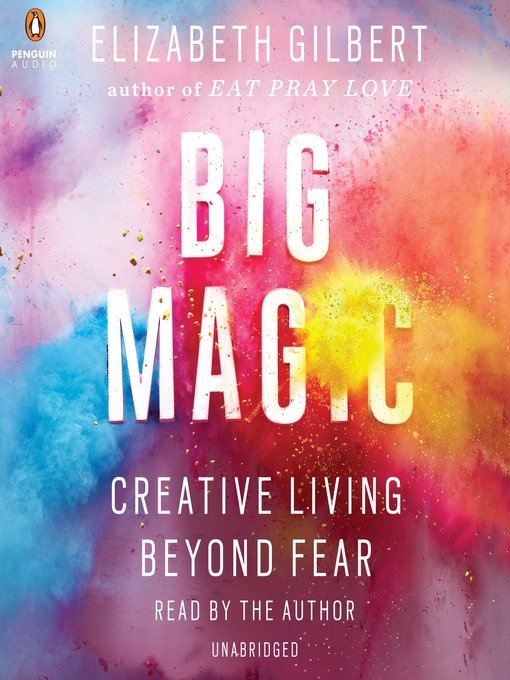 Big Magic by Elizabeth Gilbert
"Readers of all ages and walks of life have drawn inspiration and empowerment from Elizabeth Gilbert's books for years. Now this beloved author digs deep into her own generative process to share her wisdom and unique perspective about creativity. With profound empathy and radiant generosity, she offers potent insights into the mysterious nature of inspiration. She asks us to embrace our curiosity and let go of needless suffering. She shows us how to tackle what we most love, and how to face down what we most fear. She discusses the attitudes, approaches, and habits we need in order to live our most creative lives. Balancing between soulful spirituality and cheerful pragmatism, Gilbert encourages us to uncover the "strange jewels" that are hidden within each of us. Whether we are looking to write a book, make art, find new ways to address challenges in our work, embark on a dream long deferred, or simply infuse our everyday lives with more mindfulness and passion, Big Magic cracks open a world of wonder and joy."
I saw someone on Instagram share this book, and it intrigued me. I listened to this one as an audiobook, and I really liked that format since it felt similar to a motivational podcast. I loved her message that you should create what you want to create without worrying about how others will receive it. I also liked how she shared her thoughts about ideas and the concept of multiple discoveries, and how if you don't run with an idea you get, someone else will. It can be easy to sit on ideas and not pursue them, but nothing is worse than doing that and seeing someone else pursue your idea because they had the same one but actually acted on it. Overall if you enjoy creating things, I think this book would be a good read!
Rating: 5/5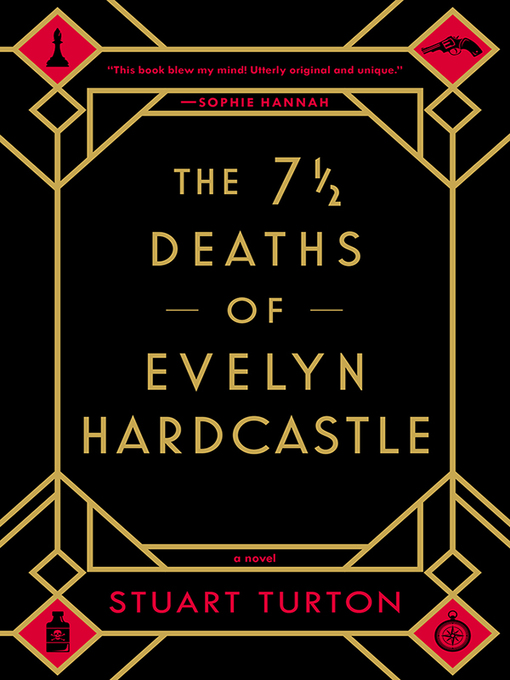 The 7 1/2 Deaths of Evelyn Hardcastle
"The Rules of Blackheath:
Evelyn Hardcastle will be murdered at 11:00 p.m.
There are eight days, and eight witnesses for you to inhabit.
We will only let you escape once you tell us the name of the killer.
Understood? Then let's begin…
***
Evelyn Hardcastle will die. Every day until Aiden Bishop can identify her killer and break the cycle. But every time the day begins again, Aiden wakes up in the body of a different guest. And some of his hosts are more helpful than others."
This was another one that had been on my list for a year or two, so I decided it was time to knock it off. It had really good reviews and seemed interesting, but this one fell pretty flat for me. I forced myself to finish because I was intrigued enough and kept waiting for it to get good. But honestly I was just pretty confused throughout most of it as there were so many characters. Beware that there is a lot of time travel in this book as he is switching to new characters. But not only that, he is moving to different parts of the day as well, so going forward and backward in time and with different characters. It also had a twist at the end, but I found it to be a bit boring and not that big. I felt like this book was really long (too long), and left out some key details still that I wanted to know at the end. Overall, I wouldn't recommend this one.
Rating: 2.5/5
That wraps up what I read in February 2021! I definitely had a few good books, yet a few that also fell flat this month. I have read some great book already in March, so I can't wait to share those reviews in a few weeks!
xo, Scarlett
P.S. Checkout last month's reviews here! And follow on Goodreads to stay up to date!