Today I am back sharing what I read in January 2021! I lowered my reading goal for 2021 down to 75 books, so you might notice a few less books in each month's recap. However I still managed to finish 6 books this month, which I am proud of since I felt like I was in a bit of a reading rut this month!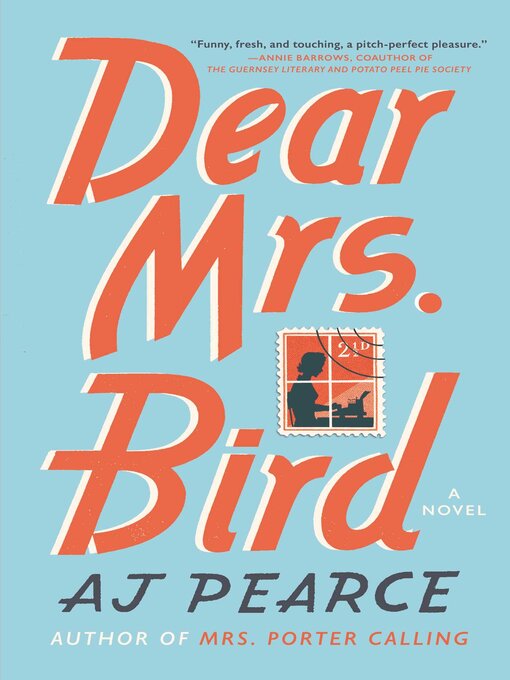 Dear Mrs. Bird by AJ Pearce
"Emmeline Lake and her best friend Bunty are doing their bit for the war effort and trying to stay cheerful, despite the German planes making their nightly raids. Emmy dreams of becoming a Lady War Correspondent, and when she spots a job advertisement in the newspaper she seizes her chance; but after a rather unfortunate misunderstanding, she finds herself typing letters for the formidable Henrietta Bird, renowned advice columnist of Woman's Friend magazine.
Mrs. Bird is very clear: letters containing any Unpleasantness must go straight into the bin. But as Emmy reads the desperate pleas from women who many have Gone Too Far with the wrong man, or can't bear to let their children be evacuated, she begins to secretly write back to the readers who have poured out their troubles."
This book was so much better than I thought it was going to be! I loved the main character Emmy, and the look we got at her complex emotions and feelings. It seemed like it was just going to be a frivolous novel in the beginning, but it quickly became much more than that as we see the destruction and losses that happened during the war. I also loved the friendship between Emmy and Bunty, and I am excited that a sequel is coming out this summer!
Rating: 5/5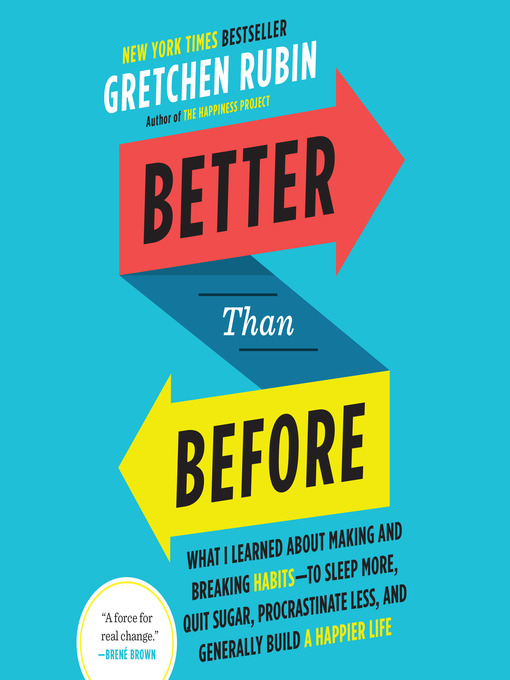 Better Than Before by Gretchen Rubin
"Gretchen Rubin's answer: through habits. Habits are the invisible architecture of everyday life. It takes work to make a habit, but once that habit is set, we can harness the energy of habits to build happier, stronger, more productive lives.
So if habits are a key to change, then what we really need to know is: How do we change our habits?
Better than Before answers that question. It presents a practical, concrete framework to allow readers to understand their habits—and to change them for good. Infused with Rubin's compelling voice, rigorous research, and easy humor, and packed with vivid stories of lives transformed, Better than Before explains the (sometimes counter-intuitive) core principles of habit formation.
Along the way, Rubin uses herself as guinea pig, tests her theories on family and friends, and answers readers' most pressing questions—oddly, questions that other writers and researchers tend to ignore:
• Why do I find it tough to create a habit for something I love to do?
• Sometimes I can change a habit overnight, and sometimes I can't change a habit, no matter how hard I try. Why?
• How quickly can I change a habit?
• What can I do to make sure I stick to a new habit?
• How can I help someone else change a habit?
• Why can I keep habits that benefit others, but can't make habits that are just for me?"
I always love reading Gretchen Rubin's book as I feel like I always take away at least one or two things about myself. I have been reading multiple books on habits over the past few months, so I thought this one might just be a repeat of what I already knew. I was pleasantly surprised to gain some new wisdom from it though! I especially loved the section where she talks about people either being abstainers or moderators and how that impacts their habits. I hadn't thought about that before, and it made so much sense to me! Overall, if you are looking to kick some back habits or create a few new good ones, I would recommend!
Rating: 4/5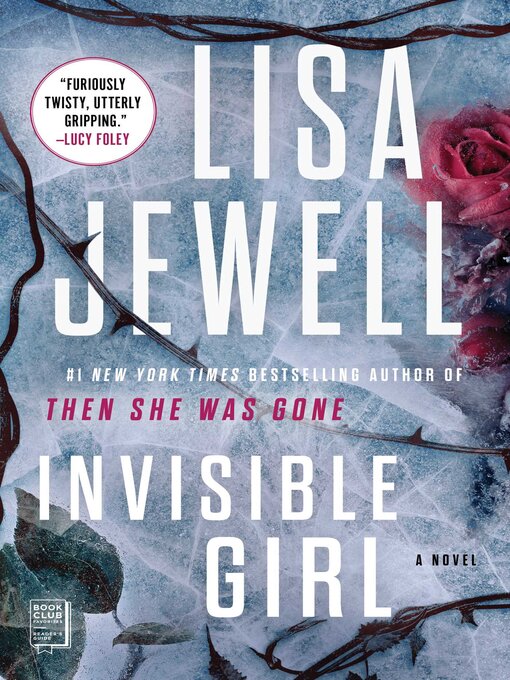 Invisible Girl by Lisa Jewell
"Young Saffyre Maddox spent three years under the care of renowned child psychologist Roan Fours. When Dr. Fours decides their sessions should end, Saffyre feels abandoned. She begins looking for ways to connect with him, from waiting outside his office to walking through his neighborhood late at night. She soon learns more than she ever wanted to about Roan and his deceptively perfect family life. On a chilly Valentine's night, Saffyre will disappear, taking any secrets she has learned with her.
Owen Pick's life is falling apart. In his thirties and living in his aunt's spare bedroom, he has just been suspended from his job as a teacher after accusations of sexual misconduct—accusations he strongly denies. Searching for professional advice online, he is inadvertently sucked into the dark world of incel forums, where he meets a charismatic and mysterious figure.
Owen lives across the street from the Fours family. The Fours have a bad feeling about their neighbor; Owen is a bit creepy and suspect and their teenaged daughter swears he followed her home from the train station one night. Could Owen be responsible? What happened to the beautiful missing Saffyre, and does her disappearance truly connect them all?"
I am a big Lisa Jewell fan, so I was very excited to finally get my hands on her most recent book. I would say it was more of a drama than a thriller, but still good regardless. This was darker than a lot of her other books, and two of the three POVs we get are from complex, lonely characters. Also I love how all the POVs come together by the end of the book! My only issue with this book was that there were so many characters it was hard to keep straight at times, and none of the characters were likable. I know that was intentional to add to the story, but it didn't quite work for me as well as it should have.
Rating: 3.5/5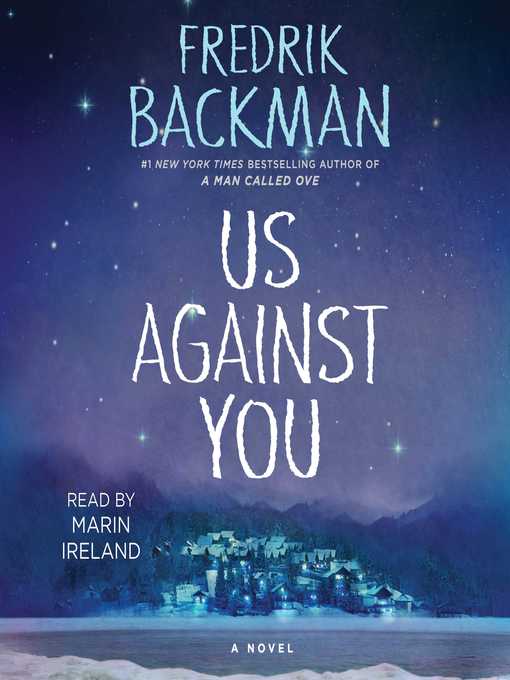 Us Against You by Fredrik Backman
"A small community tucked deep in the forest, Beartown is home to tough, hardworking people who don't expect life to be easy or fair. No matter how difficult times get, they've always been able to take pride in their local ice hockey team. So it's a cruel blow when they hear that Beartown ice hockey might soon be disbanded. What makes it worse is the obvious satisfaction that all the former Beartown players, who now play for a rival team in the neighboring town of Hed, take in that fact. As the tension mounts between the two adversaries, a newcomer arrives who gives Beartown hockey a surprising new coach and a chance at a comeback.
Soon a team starts to take shape around Amat, the fastest player you'll ever see; Benji, the intense lone wolf; always dutiful and eager-to-please Bobo; and Vidar, a born-to-be-bad troublemaker. But bringing this team together proves to be a challenge as old bonds are broken, new ones are formed, and the town's enmity with Hed grows more and more acute.
As the big game approaches, the not-so-innocent pranks and incidents between the communities pile up and their mutual contempt intensifies. By the time the last goal is scored, a resident of Beartown will be dead, and the people of both towns will be forced to wonder if, after everything, the game they love can ever return to something as simple and innocent as a field of ice, two nets, and two teams. Us against you."
How can every Fredrik Backman book be so good?! This was the second book in the Beartown series and I thought it wouldn't be nearly as good as the first. But I was surprised to find it was! Backman does such a great job creating complex characters and the story continued seamlessly. It also amazes me that I can be so drawn into a story that is mainly about hockey when I have no interest in hockey in real life! But that just shows what a great author he is! I would definitely recommend reading Beartown before this book so you can have full knowledge of the characters and story going into it.
See my thoughts on Beartown here.
Rating: 4.5/5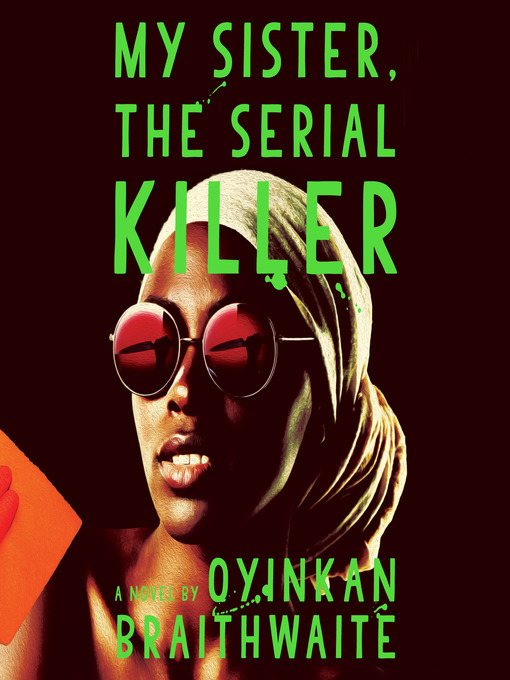 My Sister, The Serial Killer by Oyinkan Braithwaite
"Korede is bitter. How could she not be? Her sister, Ayoola, is many things: the favorite child, the beautiful one, possibly sociopathic. And now Ayoola's third boyfriend in a row is dead.
Korede's practicality is the sisters' saving grace. She knows the best solutions for cleaning blood, the trunk of her car is big enough for a body, and she keeps Ayoola from posting pictures of her dinner to Instagram when she should be mourning her "missing" boyfriend. Not that she gets any credit.
Korede has long been in love with a kind, handsome doctor at the hospital where she works. She dreams of the day when he will realize that she's exactly what he needs. But when he asks Korede for Ayoola's phone number, she must reckon with what her sister has become and how far she's willing to go to protect her.
Sharp as nails and full of deadpan wit, Oyinkan Braithwaite's deliciously deadly debut is as fun as it is frightening."
This was a pretty short book that I listened to, but I liked it a lot more than I thought! It was so interesting to hear Korede's thoughts and see how far she would really go to protect her sister. The author did a great job creating the characters and making a story that is layered but still sharp. If you like satire and dark humor, I would definitely recommend picking this one up.
Rating: 4.5/5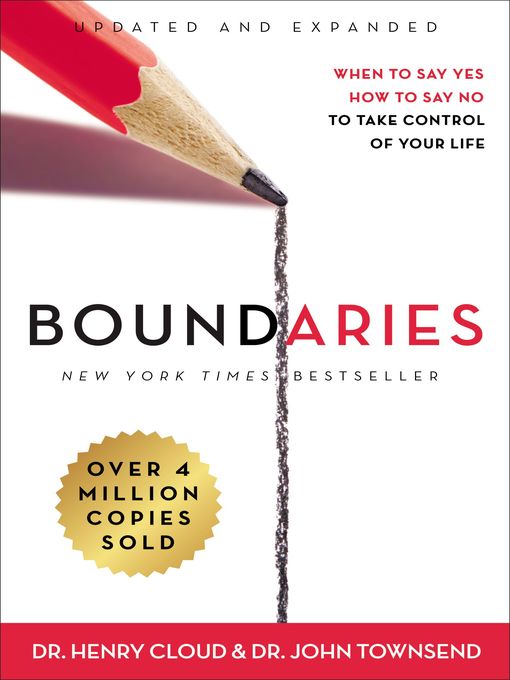 Boundaries by Henry Cloud and John Townsend
"Does your life feel like it's out of control? Perhaps you feel like you have to say yes to everyone's requests. Maybe you find yourself readily taking responsibility for others' feelings and problems. Or perhaps you focus so much on being loving and unselfish that you've forgotten your own limits and limitations. Or maybe it's all of the above.
In the New York Times bestseller, Boundaries, Drs. Henry Cloud and John Townsend help you learn when to say yes and know how to say no in order to take control of your life and set healthy, biblical boundaries with your spouse, children, friends, parents, co-workers, and even yourself."
This was a book that one of my friends had been trying to get me to read for months, and I finally got around to it. I am glad I did because it had some really good points in there! Definitely a good read since we live in a world where people immediately think you are selfish if you say no to one little thing.
Rating: 4/5
That is all for what I read in January 2021! I am excited that I ended the month on track to reach my 2021 reading goal, and I am excited to pick up some other fun books in February! Tell me in the comments if you have read anything good recently!
xo, Scarlett
P.S. Follow on Goodreads to see what I am currently reading!