September was a slow reading month for me, and I only finished 5 books. It was definitely a combination of getting settled into my new job more, but also I found out mid month that Parks & Rec was being taken over Hulu (and Netflix) at the end of the month. I had started watching it through at the beginning of 2020, or maybe even last fall? I can't really remember but I had slowly been making my way through and was halfway through season 3 when I found out. So what did I do? Watched the rest of the show in the next two weeks and finished the final episode the night before it got taken off. Because I couldn't just not finish it! So needless to say, in my spare time in the evenings I was watching more than I read reading. I did want to still share the few I did finish and my thoughts!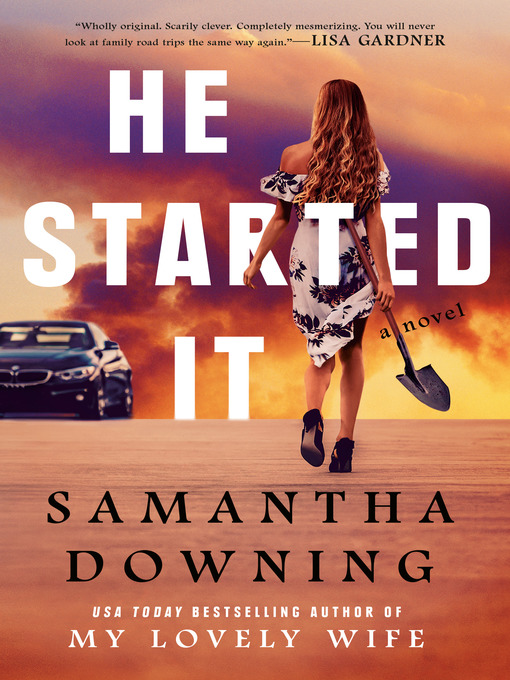 He Started It by Samantha Downing
"Beth, Portia, and Eddie Morgan haven't all been together in years. And for very good reasons—we'll get to those later. But when their wealthy grandfather dies and leaves a cryptic final message in his wake, the siblings and their respective partners must come together for a cross-country road trip to fulfill his final wish and—more importantly—secure their inheritance.
But time with your family can be tough. It is for everyone.
It's even harder when you're all keeping secrets and trying to forget a memory, a missing person, an act of revenge, the man in the black truck who won't stop following your car—and especially when at least one of you is a killer and there's a body in the trunk. Just to name a few reasons.
But money is a powerful motivator. It is for everyone."
I really liked Samantha Downing's previous book, My Lovely Wife, so I had this one on hold as soon as it came out. Sadly, this one fell a bit flat for me. I finish it about a month ago from when I am writing this, and I honestly barely remember anything about what happened in it, which to me is a sign of a book that isn't great. I would highly recommend picking up her other book instead!
Rating: 3/5
The Haunted Showboat by Carolyn Keene
"Bess and George invite Nancy on a trip to New Orleans, to help their relatives solve a mystery. Their uncle wants to restore an old showboat, the River Princess, but no one will go near it! Mysterious occurrences are making everything believe the boat is haunted. Can Nancy uncover the truth?"
If you have been following since the beginning of the year, you might have remembered that I started picking up a few old Nancy Drew books when I see them at thrift stores. They are usually only $0.50, and it is kind of a fun little hunt because I have only found 3 this year since I first started looking for them! I loved Nancy Drew in 5th/6th grade, and still say it was probably the gateway to my mystery/thriller obsession. So this month when I felt I was in a bit of a reading slump, I decided to read the 2 Nancy Drew books I had thrifted but hadn't yet read. This was one I don't remember reading when I was younger, but I am pretty sure I read almost all of them back in the day. Overall, it was pretty good, but not my favorite as far as Nancy Drew goes. I definitely like the other two I own more!
Rating: 3.5/5
The Secret In The Old Attic by Carolyn Keene
"Nancy Drew races against time to unravel the clues in a dead man's letters. If she succeeds, Philip March and his little granddaughter can be saved from financial ruin. Following obscure clues, Nancy undertakes a search for some unpublished musical manuscripts which she believes are hidden in the dark, cluttered attic of the rundown March mansion. But someone else wants them enough to put many frightening obstacles in Nancy's way. Will she outwit a trio of ruthless thieves and solves the Marches' problems?"
This was one I could remember bits and pieces of, and I definitely liked the story of this one better than the previous one! I loved the setting of the March mansion and the intriguing air it had surrounding it. I also liked how Nancy got this case because her father felt she would do a better job than he would, which is different than a lot of the other novels.
Rating: 5/5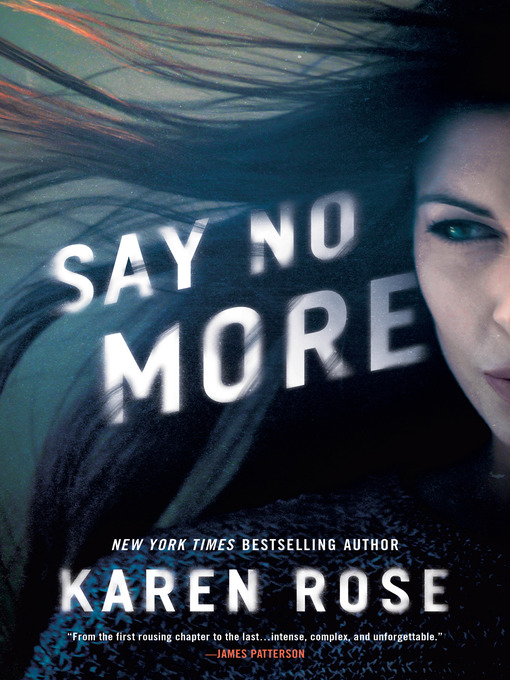 Say No More by Karen Rose
"Seventeen years ago. That was the last time Mercy Callahan saw Ephraim Burton, the leader of the twisted Eden cult where she was raised. But even though she escaped the abuse and terror, they continue to haunt her.
When her brother Gideon discovers new evidence of the cult's—and their victims'—whereabouts, Mercy goes to Sacramento to reconnect with him. There, she meets Gideon's closest friend—homicide detective Rafe Sokolov. From Rafe, she receives an offer she never knew she needed: to track down Ephraim and make him pay for everything.
But Ephraim, who had thought Mercy long dead, discovers she is in fact alive and that she is digging around for the cult's secrets. And now he'll do anything to take her back to Eden—dead or alive."
I read the first book in this series last fall, and I liked it so much that I had to pick up the second one when it came out. I would recommend reading them in order as some things made a lot more sense since I had read the first one previously. These books are a bit different than what I normally pick up, and they are pretty long. But I think since they are so different and unique that is why I like them! They are intense, action packed, and filled with suspense throughout, which makes me hooked on the story even if it is a long one. I think the length is necessary since we get such a good look at the characters and their connections with one another as well, which made me as the reader a lot more invested in the story.
Rating: 5/5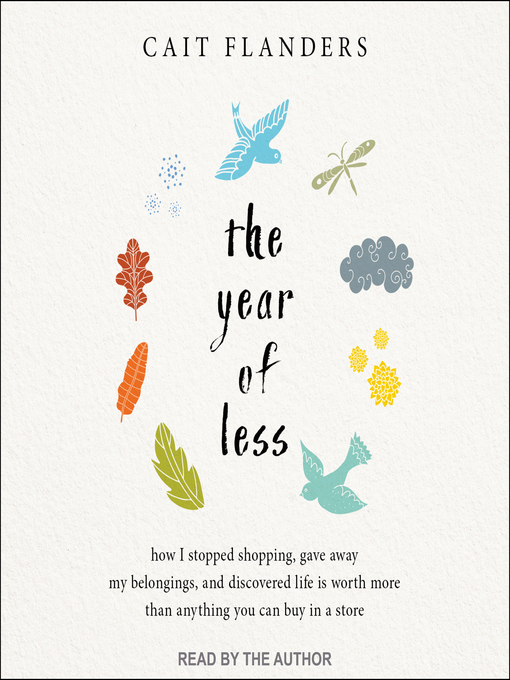 The Year of Less by Cait Flanders
"In her late twenties, Cait Flanders found herself stuck in the consumerism cycle that grips so many of us: earn more, buy more, want more, rinse, repeat. Even after she worked her way out of nearly $30,000 of consumer debt, her old habits took hold again. When she realized that nothing she was doing or buying was making her happy-only keeping her from meeting her goals-she decided to set herself a challenge: she would not shop for an entire year. The Year of Less documents Cait's life for twelve months during which she bought only consumables: groceries, toiletries, gas for her car. Along the way, she challenged herself to consume less of many other things besides shopping. She decluttered her apartment and got rid of 70 percent of her belongings; learned how to fix things rather than throw them away; researched the zero waste movement; and completed a television ban. At every stage, she learned that the less she consumed, the more fulfilled she felt. Blending Cait's compelling story with inspiring insight and practical guidance, The Year of Less will leave you questioning what you're holding on to in your own life-and, quite possibly, lead you to find your own path of less."
This was a book I randomly got off Libby to listen to as an audiobook because I needed one and it was available and intrigued me. I thought it would be another book on minimalism or something similar, however it a memoir about the authors struggles with overindulging. Which is fine, but I would have rather learned about living with less than hearing how the author struggled with alcoholism and weight loss. I think the title is pretty misleading as it barely talked about the shopping ban.
Rating: 2.5/5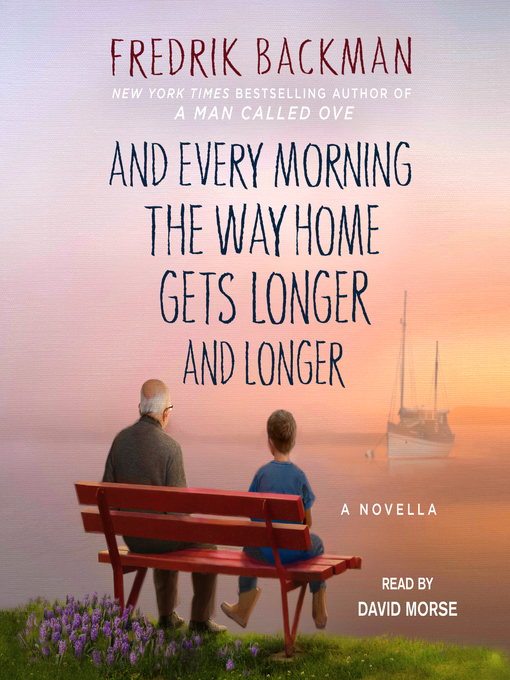 And Every Morning The Way Home Gets Longer and Longer by Fredrik Backman
"With all the same charm of his bestselling full-length novels, here Fredrik Backman once again reveals his unrivaled understanding of human nature and deep compassion for people in difficult circumstances. This is a tiny gem with a message you'll treasure for a lifetime."
I have officially added all of Fredrik Backman's books to my to-read list, so when I needed another audiobook and saw this one was available, I got it. I didn't realize it was a novella, so I am not really sure if it counts toward my reading goal for 2020. It is just over an hour long to listen to, but somehow Backman still did a great job of capturing my attention and creating a beautiful story.
Rating: 4/5
That is all for what I read in September 2020! A few I'd definitely recommend, and a few I would skip over. I'd love to hear from you if you have read a book and loved it recently!
xo, Scarlett