A full month of quarantine means a lot of time for reading, so I have another full What I Read post for you guys today! My to-read list on Goodreads is officially under 50 books now… so I will have to find more to add soon before I run out! I read a pretty wide variety this month, and had some clear favorites that I can't wait to share.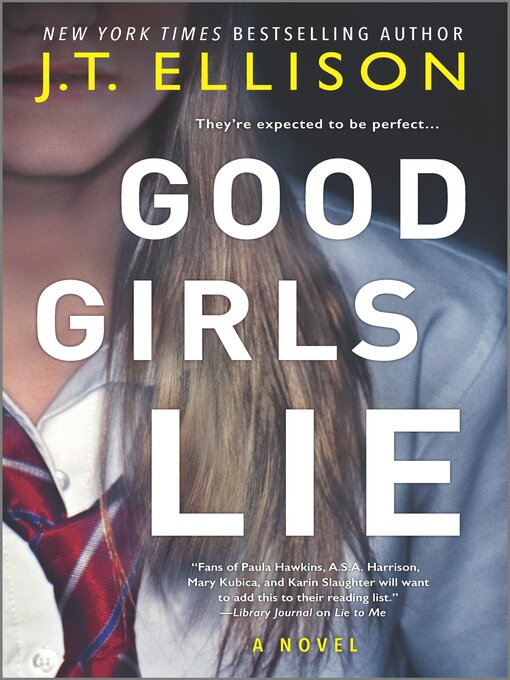 Good Girls Lie by J.T. Ellison
"Perched atop a hill in the tiny town of Marchburg, Virginia, The Goode School is a prestigious prep school known as a Silent Ivy. The boarding school of choice for daughters of the rich and influential, it accepts only the best and the brightest. Its elite status, long-held traditions and honor code are ideal for preparing exceptional young women for brilliant futures at Ivy League universities and beyond.
But a stranger has come to Goode, and this ivy has turned poisonous.
In a world where appearances are everything, as long as students pretend to follow the rules, no one questions the cruelties of the secret societies or the dubious behavior of the privileged young women who expect to get away with murder.
When a popular student is found dead, the truth cannot be ignored. Rumors suggest she was struggling with a secret that drove her to suicide.
But look closely…because there are truths and there are lies, and then there is everything that really happened."
This one took me a bit to get into, but once I was a few chapters in I was hooked. I used to love reading YA books that were set at boarding schools (The It Girl anyone?!), so when I read the synopsis for this book and saw it was a thriller set at a boarding school, I was sold. There were quite a few good twists in this book, and the setting definitely added to the creepy factor. It was pretty easy to catch on to what was happening, so if you like books where you are completely shocked by the ending, this may not be your favorite.
Rating: 4/5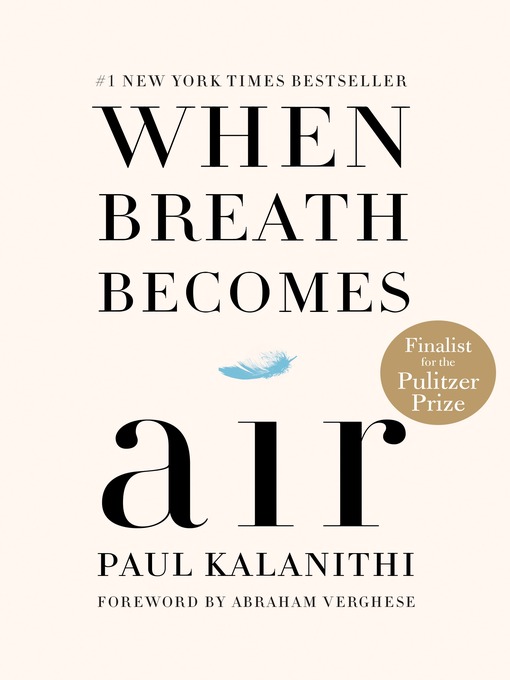 When Breath Become Air by Paul Kalanithi
"At the age of thirty-six, on the verge of completing a decade's worth of training as a neurosurgeon, Paul Kalanithi was diagnosed with stage IV lung cancer. One day he was a doctor treating the dying, and the next he was a patient struggling to live. And just like that, the future he and his wife had imagined evaporated. When Breath Becomes Airchronicles Kalanithi's transformation from a naïve medical student "possessed," as he wrote, "by the question of what, given that all organisms die, makes a virtuous and meaningful life" into a neurosurgeon at Stanford working in the brain, the most critical place for human identity, and finally into a patient and new father confronting his own mortality.
What makes life worth living in the face of death? What do you do when the future, no longer a ladder toward your goals in life, flattens out into a perpetual present? What does it mean to have a child, to nurture a new life as another fades away? These are some of the questions Kalanithi wrestles with in this profoundly moving, exquisitely observed memoir.
Paul Kalanithi died in March 2015, while working on this book, yet his words live on as a guide and a gift to us all. "I began to realize that coming face to face with my own mortality, in a sense, had changed nothing and everything," he wrote. "Seven words from Samuel Beckett began to repeat in my head: 'I can't go on. I'll go on.'" When Breath Becomes Air is an unforgettable, life-affirming reflection on the challenge of facing death and on the relationship between doctor and patient, from a brilliant writer who became both."
I had heard great things about this book and decided to listen to the audiobook. I have to say, I wasn't an enamored as others seem to have been. It lacked some depth that I had hoped it would have and I just didn't feel connected to the story at all. My favorite part was actually the afterword by his widow, so don't skip that part if you read it!
Rating: 3/5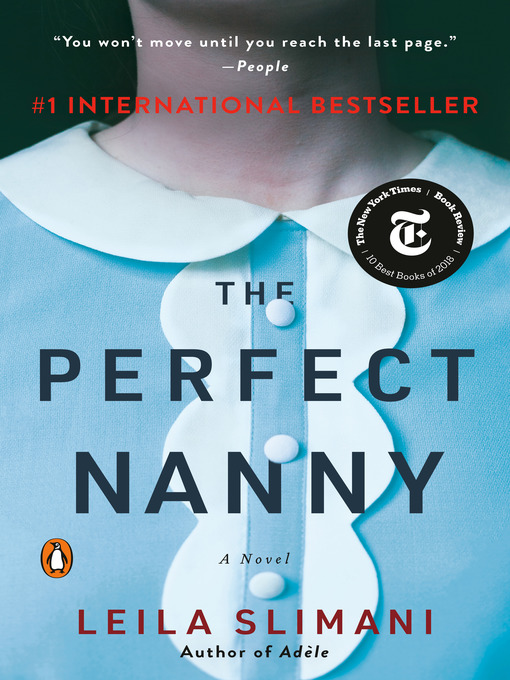 The Perfect Nanny by Leila Slimani
"When Myriam decides to return to work as a lawyer after having children, she and her husband look for the perfect nanny for their son and daughter. They never dreamed they would find Louise: a quiet, polite, devoted woman who sings to the children, cleans the family's chic Paris apartment, stays late without complaint, and hosts enviable kiddie parties. But as the couple and the nanny become more dependent on one another, jealousy, resentment, and suspicions mount, shattering the idyllic tableau. Building tension with every page, The Perfect Nanny is a compulsive, riveting, bravely observed exploration of power, class, race, domesticity, motherhood, and madness—and the American debut of an immensely talented writer."
I found this book while looking for another book, and thought it sounded pretty interesting. It was a short read, which ended up being a good thing since I wasn't loving it. I think part of it might be because the writing was a bit clunky due to the translation from French. It did have some good creepy parts, and it was wild to watch Louise's transformation from perfect nanny into something more sinister.
Rating: 3/5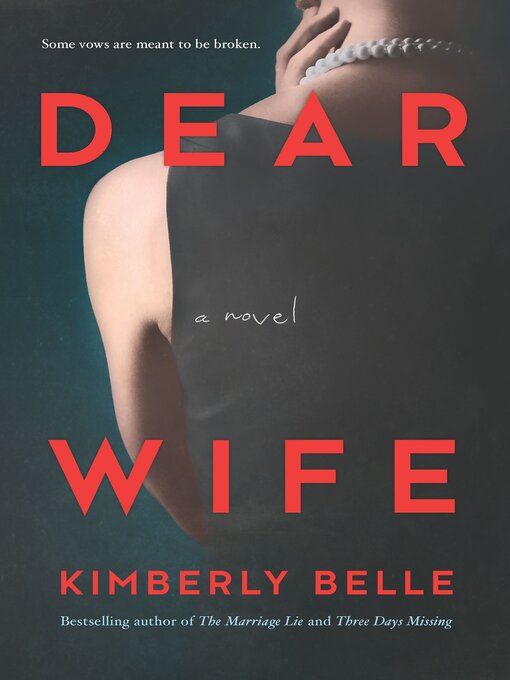 Dear Wife by Kimberly Belle
"For nearly a year, Beth has been planning for this day. A day some people might call any other Wednesday, but Beth prefers to see it as her new beginning—one with a new look, new name and new city. Beth has given her plan significant thought, because one small slip and her violent husband will find her.
Sabine Hardison is missing…
A couple hundred miles away, Jeffrey returns home from a work trip to find his wife, Sabine, is missing. Wherever she is, she's taken almost nothing with her. Her abandoned car is the only evidence the police have, and all signs point to foul play.
As the police search for leads, the case becomes more and more convoluted. Sabine's carefully laid plans for her future indicate trouble at home, and a husband who would be better off with her gone. The detective on the case will stop at nothing to find out what happened and bring this missing woman home. Where is Sabine? And who is Beth? The only thing that's certain is that someone is lying and the truth won't stay buried for long."
This one definitely reminded me of Gone Girl in the beginning, but in the best way possible. I loved that book, and I also really enjoyed this one. I was making new guesses constantly throughout and I was never quite sure who could be trusted. Also even with all the twists, I thought the story wrapped up with a satisfying ending, which made me like it even more. Pick this one up in May if you want a good psychological thriller!
Rating: 5/5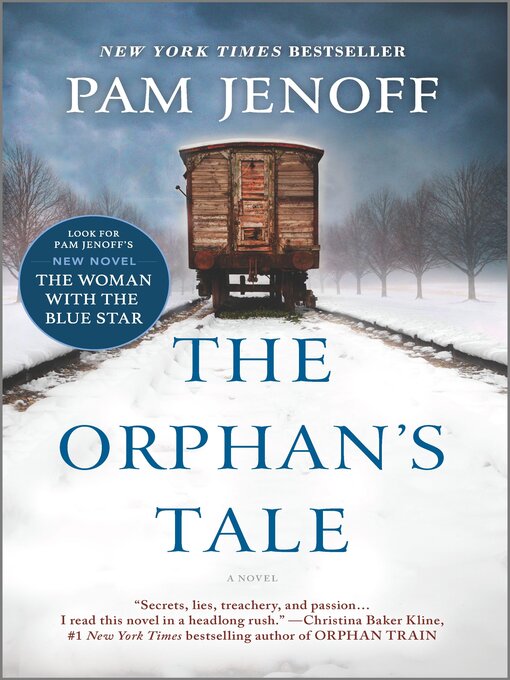 The Orphan's Tale by Pam Jenoff
"Sixteen-year-old Noa has been cast out in disgrace after becoming pregnant by a Nazi soldier and being forced to give up her baby. She lives above a small rail station, which she cleans in order to earn her keep… When Noa discovers a boxcar containing dozens of Jewish infants bound for a concentration camp, she is reminded of the child that was taken from her. And in a moment that will change the course of her life, she snatches one of the babies and flees into the snowy night.
Noa finds refuge with a German circus, but she must learn the flying trapeze act so she can blend in undetected, spurning the resentment of the lead aerialist, Astrid. At first rivals, Noa and Astrid soon forge a powerful bond. But as the facade that protects them proves increasingly tenuous, Noa and Astrid must decide whether their friendship is enough to save one another—or if the secrets that burn between them will destroy everything."
This book was different than I expected it to be, but not in a bad way. I enjoyed reading a WWII fiction that was told through the perspective of a traveling circus, as that was unique and something I hadn't read before. While I overall liked it, there were parts that I didn't feel were believable, such as Noa and Luc's romance. Overall it kept me engaged throughout and I would read more by this author in the future!
Rating: 4/5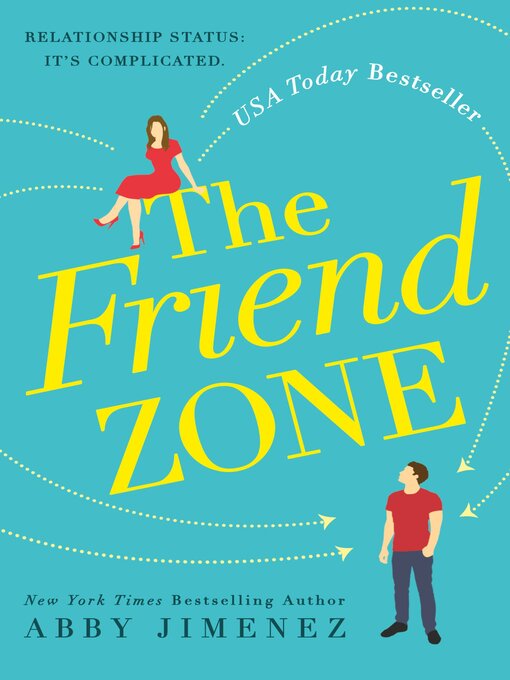 The Friend Zone by Abby Jimenez
"Kristen Peterson doesn't do drama, will fight to the death for her friends, and has no room in her life for guys who just don't get her. She's also keeping a big secret: facing a medically necessary procedure that will make it impossible for her to have children.
Planning her best friend's wedding is bittersweet for Kristen — especially when she meets the best man, Josh Copeland. He's funny, sexy, never offended by her mile-wide streak of sarcasm, and always one chicken enchilada ahead of her hangry. Even her dog, Stuntman Mike, adores him. The only catch: Josh wants a big family someday. Kristen knows he'd be better off with someone else, but as their attraction grows, it's harder and harder to keep him at arm's length."
I typically am not one to pick up the "romcom" genre of books, but this one slipped in somehow. And it may have made me change my mind and want to read more because it wasn't overly cliche or cheesy. I think one of the reasons why I enjoyed this book is because it wasn't all fluffy topics, but hit some more difficult ones like death and infertility too. I am knocking off half a star because I felt the ending was too unrealistic, but besides that I really enjoyed it! To be determined if I will decide to pick up the "sequel" to this book that just came out…
Rating: 4.5/5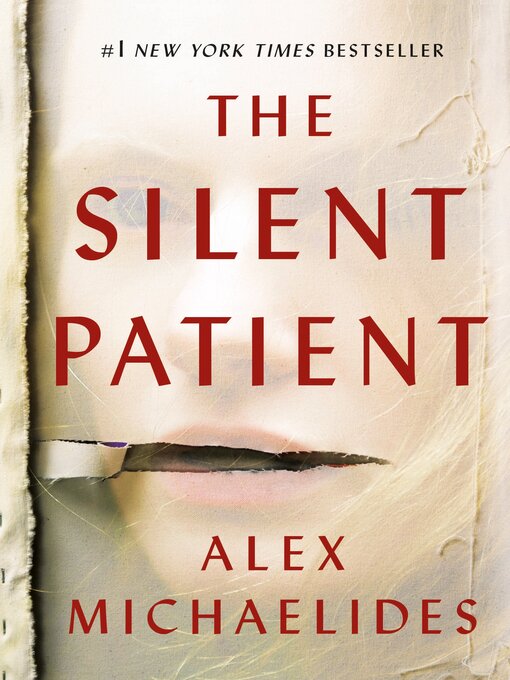 The Silent Patient by Alex Michaelides
"Alicia Berenson's life is seemingly perfect. A famous painter married to an in-demand fashion photographer, she lives in a grand house with big windows overlooking a park in one of London's most desirable areas. One evening her husband Gabriel returns home late from a fashion shoot, and Alicia shoots him five times in the face, and then never speaks another word.
Alicia's refusal to talk, or give any kind of explanation, turns a domestic tragedy into something far grander, a mystery that captures the public imagination and casts Alicia into notoriety. The price of her art skyrockets, and she, the silent patient, is hidden away from the tabloids and spotlight at the Grove, a secure forensic unit in North London.
Theo Faber is a criminal psychotherapist who has waited a long time for the opportunity to work with Alicia. His determination to get her to talk and unravel the mystery of why she shot her husband takes him down a twisting path into his own motivations—a search for the truth that threatens to consume him…."
After hearing people rave about this book, I had to pick it up. It was a bit slower than I had hoped, and I felt like it fell a little flat for me just because I went in with too high of expectations. It was still good and had some twists that I didn't see coming that made me really enjoy it too.
Rating: 4/5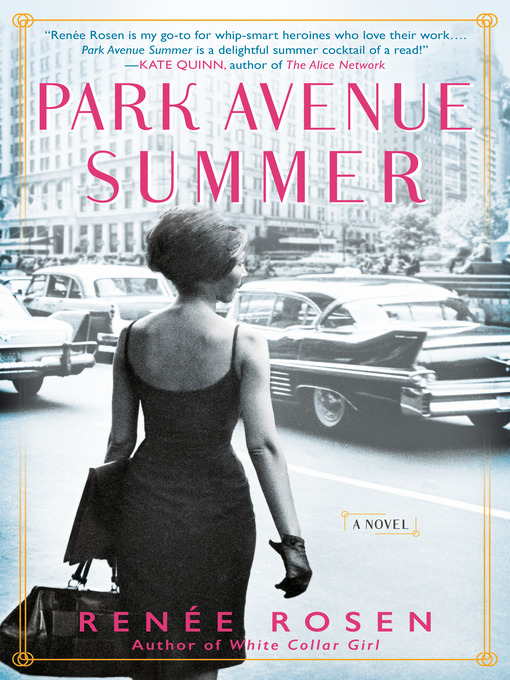 Park Avenue Summer by Renee Rosen
"It's 1965 and Cosmopolitan magazine's brazen new editor in chief—Helen Gurley Brown—shocks America and saves a dying publication by daring to talk to women about all things off-limits…
New York City is filled with opportunities for single girls like Alice Weiss, who leaves her small Midwestern town to chase her big-city dreams and unexpectedly lands a job working for the first female editor in chief of Cosmopolitan magazine, Helen Gurley Brown.
For Alice, who wants to be a photographer, it seems like the perfect foot in the door, but nothing could have prepared her for the world she enters. Editors and writers resign on the spot, refusing to work for the woman who wrote the scandalous bestseller Sex and the Single Girl, and confidential memos, article ideas, and cover designs keep finding their way into the wrong hands. When someone tries to pull Alice into a scheme to sabotage her boss, she is more determined than ever to help Helen succeed.
While pressure mounts at the magazine, Alice struggles not to lose sight of her own dreams as she's swept up into a glamorous world of five-star dinners, lavish parties, and men who are certainly no good. Because if Helen Gurley Brown has taught her anything, it's that a woman can demand to have it all."
I was influenced by Katy Belotte to read this one (if you follow her on Instagram then you know), and I am happy to say it didn't disappoint! It reminded me of a Fiona Davis book since almost all of them are set in NYC around this time too. I loved watching Alice's transformation throughout the story and seeing her bloom in the city. I also really liked Helen's character even though she seemed crazy at times. Even though this book didn't really have a dual timeline, I loved the present day conclusion to the story too.
Rating: 4/5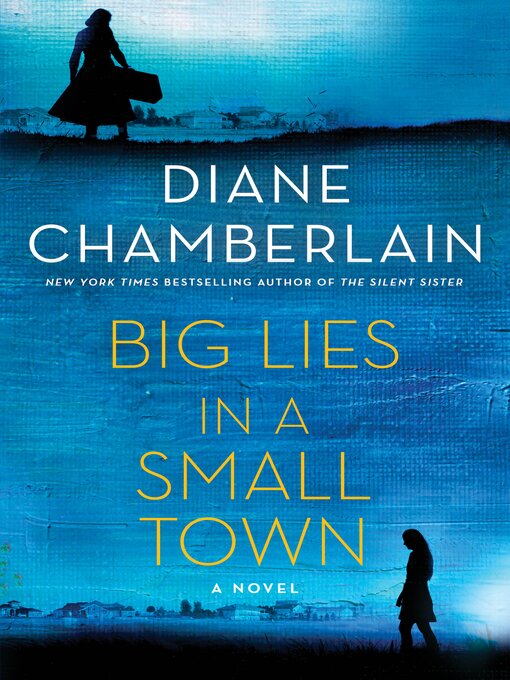 Big Lies in the Small Town by Diane Chamberlain
"North Carolina, 2018:
Morgan Christopher's life has been derailed. Taking the fall for a crime she did not commit, her dream of a career in art is put on hold—until a mysterious visitor makes her an offer that will get her released from prison immediately. Her assignment: restore an old post office mural in a sleepy southern town. Morgan knows nothing about art restoration, but desperate to be free, she accepts. What she finds under the layers of grime is a painting that tells the story of madness, violence, and a conspiracy of small town secrets.
North Carolina, 1940:
Anna Dale, an artist from New Jersey, wins a national contest to paint a mural for the post office in Edenton, North Carolina. Alone in the world and in great need of work, she accepts. But what she doesn't expect is to find herself immersed in a town where prejudices run deep, where people are hiding secrets behind closed doors, and where the price of being different might just end in murder.
What happened to Anna Dale? Are the clues hidden in the decrepit mural? Can Morgan overcome her own demons to discover what exists beneath the layers of lies?"
I read The Silent Sister by Diane Chamberlain 2 years ago and LOVED it, so when I saw this one was coming out I wanted to pick it up. I didn't really know what to expect going into it, and it was VERY different than The Silent Sister. But I still really really liked this book. Sometimes with two main characters and dual timelines I find myself really liking one and tolerating the other, but with this story I was equally enthralled with Anna and Morgan's story. It also covers many different issues from art to abuse to racism. So while it did get heavy at times, it still ended up being a delightful read and I LOVED the ending as everything finally came together.
Rating: 5/5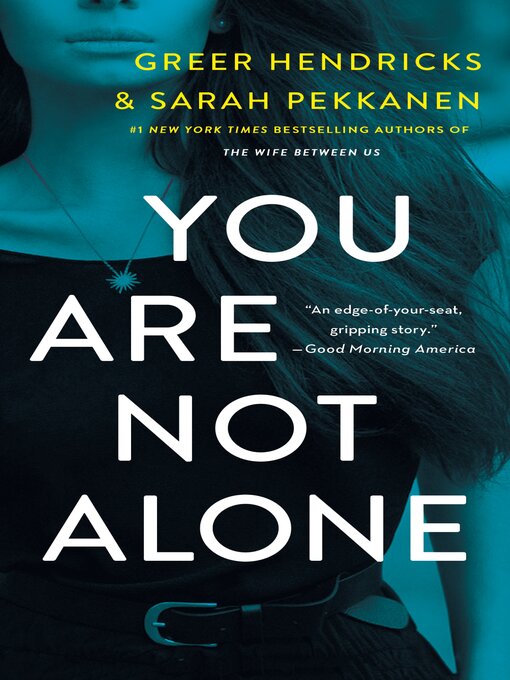 You Are Not Alone by Greer Hendricks and Sarah Pekkanen
"Shay Miller wants to find love, but it eludes her. She wants to be fulfilled, but her job is a dead end. She wants to belong, but her life is increasingly lonely.
Until Shay meets the Moore sisters. Cassandra and Jane live a life of glamorous perfection, and always get what they desire. When they invite Shay into their circle, everything seems to get better.
Shay would die for them to like her.
She may have to."
Again, didn't really know what this book was about until I got into it. Overall I did like it and wanted to know how it ended, but it also lacked some character depth that I would have wanted. I wish we had gotten more background into some of the supporting characters to understand their motives more. I also felt like there were too many coincidences in the plot and I was annoyed at Shay half the time for not being more aware of what was happening around her. Overall, I still enjoyed it, but I would recommend reading their other book, An Anonymous Girl, over reading this one.
Rating: 3.5/5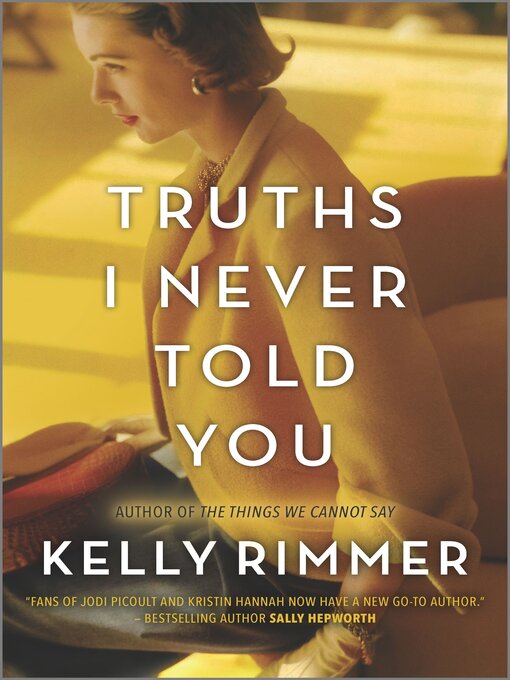 "With her father recently moved to a care facility, Beth Walsh volunteers to clear out the family home and is surprised to discover the door to her childhood playroom padlocked. She's even more shocked at what's behind it—a hoarder's mess of her father's paintings, mounds of discarded papers and miscellaneous junk in the otherwise fastidiously tidy house.
As she picks through the clutter, she finds a loose journal entry in what appears to be her late mother's handwriting. Beth and her siblings grew up believing their mother died in a car accident when they were little more than toddlers, but this note suggests something much darker.
Beth soon pieces together a disturbing portrait of a woman suffering from postpartum depression and a husband who bears little resemblance to the loving father Beth and her siblings know. With a newborn of her own and struggling with motherhood, Beth finds there may be more tying her and her mother together than she ever suspected."
I read The Things We Cannot Say by Kelly Rimmer a few months ago and LOVED it, so I was excited to pick this one up. As an SLP, I really like her books because both of them have had some sort of language component in it. In the previous book, AAC was used, and in this one, the father had semantic dementia. It is always interesting to see an author portray a character with a diagnosis I am familiar with! There were parts of this story that I enjoyed, and parts that just felt very repetitive. Halfway through we get a new narrator's perspective and the mystery is really introduced, so it became more intriguing at that point. I also wish Beth had been a character that it was easier to connect with or feel for.
Rating: 3.5/5
And that's a wrap on April! If you have read any of these books or have any of these on your to read list, let me know in the comments!
xo, Scarlett