Since we are all clearly not traveling for a bit right now, I thought this would be a fun time to share some books you can read that are set in fun places. I always love when a book has a great setting that makes you feel like you are actually there, and it can be even more fun to escape into a new place through a book while stuck at home.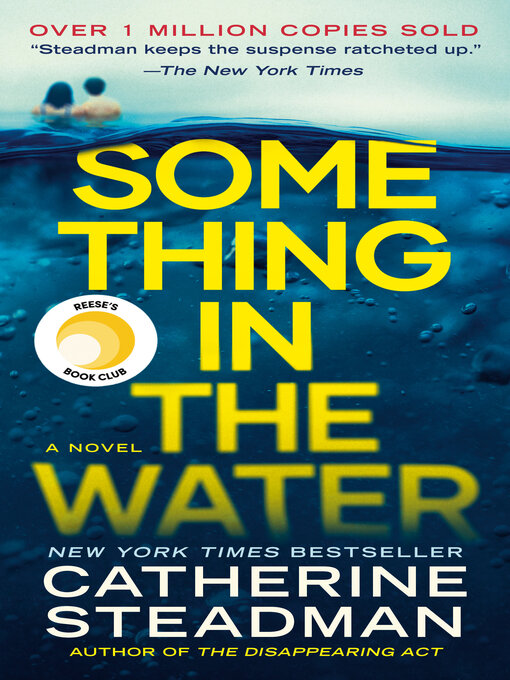 Something In The Water by Catherine Steadman
"If you could make one simple choice that would change your life forever, would you?
Erin is a documentary filmmaker on the brink of a professional breakthrough, Mark a handsome investment banker with big plans. Passionately in love, they embark on a dream honeymoon to the tropical island of Bora Bora, where they enjoy the sun, the sand, and each other. Then, while scuba diving in the crystal blue sea, they find something in the water. . . .
Could the life of your dreams be the stuff of nightmares?
Suddenly the newlyweds must make a dangerous choice: to speak out or to protect their secret. After all, if no one else knows, who would be hurt? Their decision will trigger a devastating chain of events. . . .
Have you ever wondered how long it takes to dig a grave?"
I would definitely recommend this one if you like thrillers or want to be transported to Bora Bora!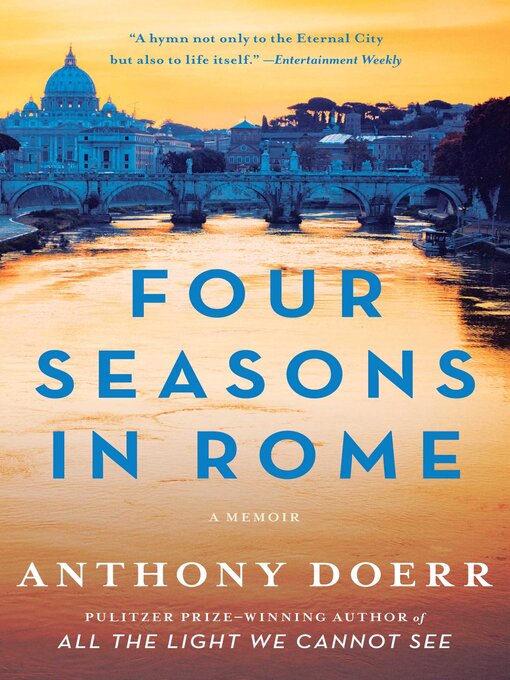 Four Seasons In Rome by Anthony Doerr
"Exquisitely observed, Four Seasons in Rome describes Doerr's varied adventures in one of the most enchanting cities in the world. He reads Pliny, Dante, and Keats — the chroniclers of Rome who came before him—and visits the piazzas, temples, and ancient cisterns they describe. He attends the vigil of a dying Pope John Paul II and takes his twins to the Pantheon in December to wait for snow to fall through the oculus. He and his family are embraced by the butchers, grocers, and bakers of the neighborhood, whose clamor of stories and idiosyncratic child-rearing advice is as compelling as the city itself.
This intimate and revelatory book is a celebration of Rome, a wondrous look at new parenthood, and a fascinating story of a writer's craft—the process by which he transforms what he sees and experiences into sentences."
I hadn't really read travel memoirs before this book, but the descriptions of Rome in this book made me want to visit there ASAP to see it all for myself!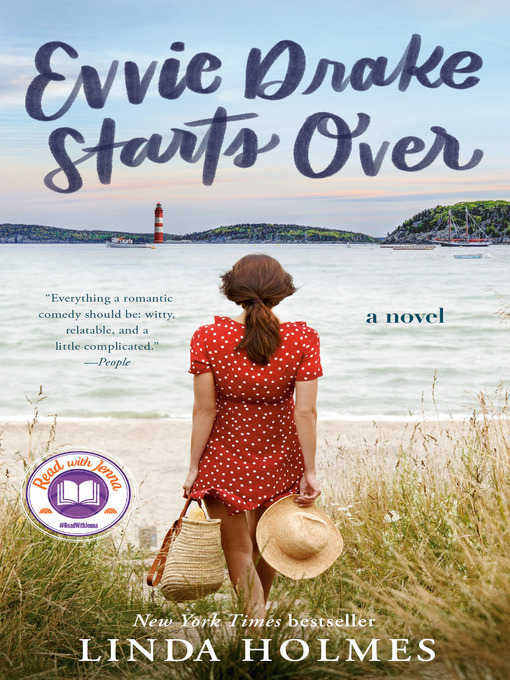 Evvie Drake Starts Over by Linda Holmes
"In a sleepy seaside town in Maine, recently widowed Eveleth "Evvie" Drake rarely leaves her large, painfully empty house nearly a year after her husband's death in a car crash. Everyone in town, even her best friend, Andy, thinks grief keeps her locked inside, and Evvie doesn't correct them.
Meanwhile, in New York City, Dean Tenney, former Major League pitcher and Andy's childhood best friend, is wrestling with what miserable athletes living out their worst nightmares call the "yips": he can't throw straight anymore, and, even worse, he can't figure out why. As the media storm heats up, an invitation from Andy to stay in Maine seems like the perfect chance to hit the reset button on Dean's future.
When he moves into an apartment at the back of Evvie's house, the two make a deal: Dean won't ask about Evvie's late husband, and Evvie won't ask about Dean's baseball career. Rules, though, have a funny way of being broken—and what starts as an unexpected friendship soon turns into something more. To move forward, Evvie and Dean will have to reckon with their pasts—the friendships they've damaged, the secrets they've kept—but in life, as in baseball, there's always a chance—up until the last out."
I have never been to Maine, but I almost felt like I had been after reading this book. If you are wanting to escape to the east coast, this would be a good pick!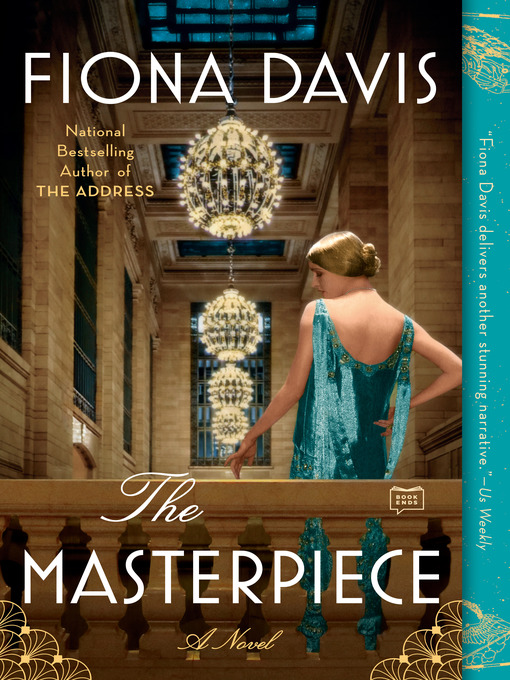 The Masterpiece by Fiona Davis
"For most New Yorkers, Grand Central Terminal is a crown jewel, a masterpiece of design. But for Clara Darden and Virginia Clay, it represents something quite different.
For Clara, the terminal is the stepping stone to her future. It is 1928, and Clara is teaching at the lauded Grand Central School of Art. Though not even the prestige of the school can override the public's disdain for a "woman artist," fiery Clara is single-minded in her quest to achieve every creative success – even while juggling the affections of two very different men. But she and her bohemian friends have no idea that they'll soon be blindsided by the looming Great Depression… and that even poverty and hunger will do little to prepare Clara for the greater tragedy yet to come.
By 1974, the terminal has declined almost as sharply as Virginia Clay's life. Dilapidated and dangerous, Grand Central is at the center of a fierce lawsuit: Is the once-grand building a landmark to be preserved, or a cancer to be demolished? For Virginia, it is simply her last resort. Recently divorced, she has just accepted a job in the information booth in order to support herself and her college-age daughter, Ruby. But when Virginia stumbles upon an abandoned art school within the terminal and discovers a striking watercolor, her eyes are opened to the elegance beneath the decay. She embarks on a quest to find the artist of the unsigned masterpiece—an impassioned chase that draws Virginia not only into the battle to save Grand Central but deep into the mystery of Clara Darden, the famed 1920s illustrator who disappeared from history in 1931."
I really loved the history and descriptions of Grand Central Terminal in this book. If you are wanting to "travel" to NYC while quarantining, I would recommend this or any of Fiona Davis' other books! I have read and enjoyed all of the ones she has out besides The Address!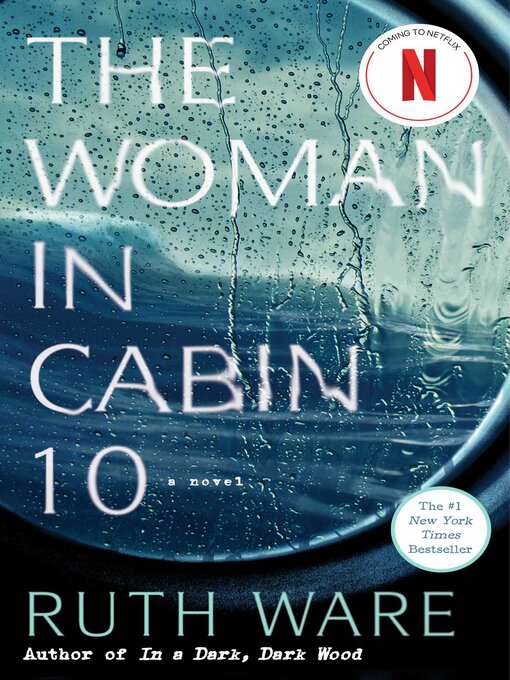 The Woman in Cabin 10 by Ruth Ware
"In this tightly wound, enthralling story reminiscent of Agatha Christie's works, Lo Blacklock, a journalist who writes for a travel magazine, has just been given the assignment of a lifetime: a week on a luxury cruise with only a handful of cabins. The sky is clear, the waters calm, and the veneered, select guests jovial as the exclusive cruise ship, the Aurora, begins her voyage in the picturesque North Sea. At first, Lo's stay is nothing but pleasant: the cabins are plush, the dinner parties are sparkling, and the guests are elegant. But as the week wears on, frigid winds whip the deck, gray skies fall, and Lo witnesses what she can only describe as a dark and terrifying nightmare: a woman being thrown overboard. The problem? All passengers remain accounted for—and so, the ship sails on as if nothing has happened, despite Lo's desperate attempts to convey that something (or someone) has gone terribly, terribly wrong…"
I would recommend this thriller if you are wanting to go on a cruise! But at the same time, maybe not because it kinda made me never want to go on a cruise…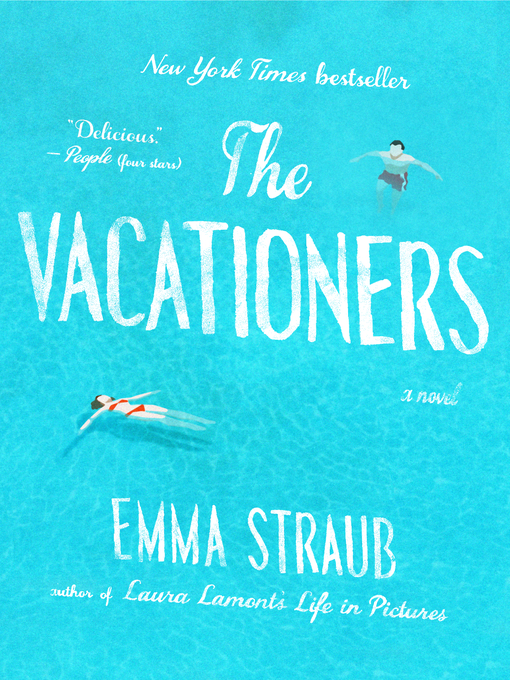 The Vacationers by Emma Straub
"For the Posts, a two-week trip to the Balearic island of Mallorca with their extended family and friends is a celebration: Franny and Jim are observing their thirty-fifth wedding anniversary, and their daughter, Sylvia, has graduated from high school. The sunlit island, its mountains and beaches, its tapas and tennis courts, also promise an escape from the tensions simmering at home in Manhattan. But all does not go according to plan: over the course of the vacation, secrets come to light, old and new humiliations are experienced, childhood rivalries resurface, and ancient wounds are exacerbated.
This is a story of the sides of ourselves that we choose to show and those we try to conceal, of the ways we tear each other down and build each other up again, and the bonds that ultimately hold us together. With wry humor and tremendous heart, Emma Straub delivers a richly satisfying story of a family in the midst of a maelstrom of change, emerging irrevocably altered yet whole."
I need to preface this by saying I only gave this book 3 stars and it wasn't my favorite read. But I did love the setting of Mallorca, and it made me want to also visit there someday!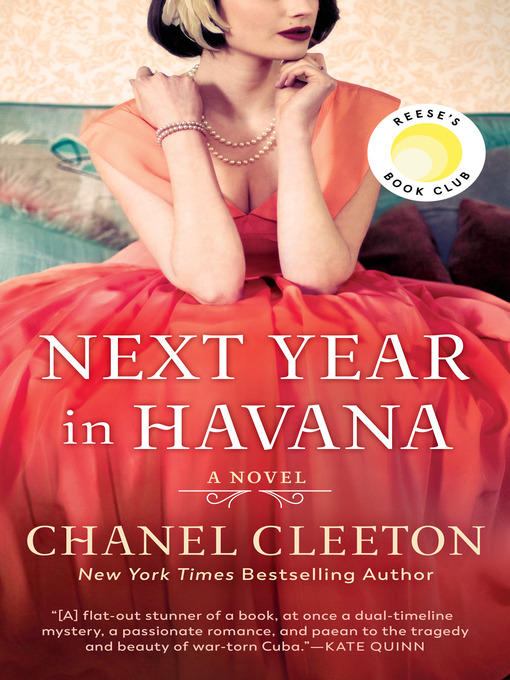 Next Year in Havana by Chanel Cleeton
"Havana, 1958. The daughter of a sugar baron, nineteen-year-old Elisa Perez is part of Cuba's high society, where she is largely sheltered from the country's growing political unrest—until she embarks on a clandestine affair with a passionate revolutionary…
Miami, 2017. Freelance writer Marisol Ferrera grew up hearing romantic stories of Cuba from her late grandmother Elisa, who was forced to flee with her family during the revolution. Elisa's last wish was for Marisol to scatter her ashes in the country of her birth.
Arriving in Havana, Marisol comes face-to-face with the contrast of Cuba's tropical, timeless beauty and its perilous political climate. When more family history comes to light and Marisol finds herself attracted to a man with secrets of his own, she'll need the lessons of her grandmother's past to help her understand the true meaning of courage."
I loved the descriptions of Havana that we got on Marisol's journey. There were so many good details that made it seem like I was traveling Cuba with her. Overall I loved this book, but I would definitely recommend if visiting Cuba is on your list!
Let me know in the comments if you have read any of the books I listed, or if you have any recommendations to add!
xo, Scarlett