October was a bit of a reading slump with me, as I only finished 3 books and had one book that I didn't even like enough to keep reading past the first chapter. Keep reading to find out which ones I would recommend from what I read in October 2019!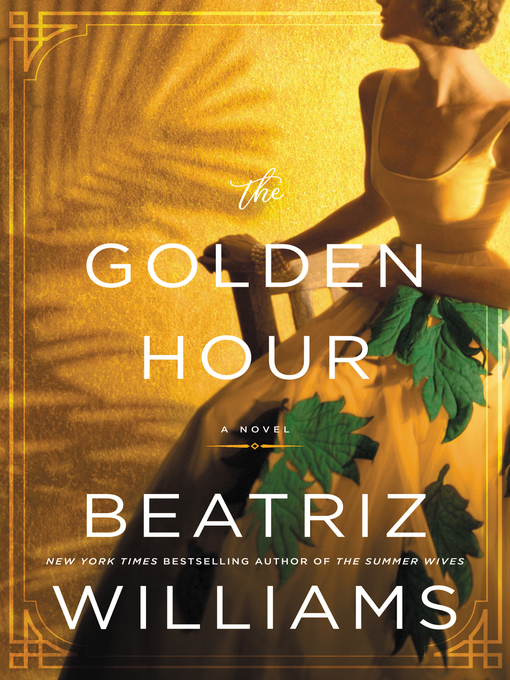 The Golden Hour by Beatriz Williams
"The Bahamas, 1941. Newly-widowed Leonora "Lulu" Randolph arrives in the Bahamas to investigate the Governor and his wife for a New York society magazine. After all, American readers have an insatiable appetite for news of the Duke and Duchess of Windsor, that glamorous couple whose love affair nearly brought the British monarchy to its knees five years earlier. What more intriguing backdrop for their romance than a wartime Caribbean paradise, a colonial playground for kingpins of ill-gotten empires?
Or so Lulu imagines. But as she infiltrates the Duke and Duchess's social circle, and the powerful cabal that controls the islands' political and financial affairs, she uncovers evidence that beneath the glister of Wallis and Edward's marriage lies an ugly—and even treasonous—reality. In fact, Windsor-era Nassau seethes with spies, financial swindles, and racial tension, and in the middle of it all stands Benedict Thorpe: a scientist of tremendous charm and murky national loyalties. Inevitably, the willful and wounded Lulu falls in love.
Then Nassau's wealthiest man is murdered in one of the most notorious cases of the century, and the resulting coverup reeks of royal privilege. Benedict Thorpe disappears without a trace, and Lulu embarks on a journey to London and beyond to unpick Thorpe's complicated family history: a fateful love affair, a wartime tragedy, and a mother from whom all joy is stolen.
The stories of two unforgettable women thread together in this extraordinary epic of espionage, sacrifice, human love, and human courage, set against a shocking true crime . . . and the rise and fall of a legendary royal couple."
I have read a few of Beatriz Williams other books and really enjoyed them, so I wanted to pick this one up too. This one was very slow in the beginning, and is partly to blame why I didn't finish many books this month! It took me almost 2 weeks to finish this one, but I was intrigued enough that I kept going. And I am glad I did because I really enjoyed it in the end, and there were a few twists I did not see coming! I would probably recommend reading Along The Infinite Sea or The Secret Life of Violet Grant before this one though, because I enjoyed them more.
Would I recommend? Yes, 3.5/5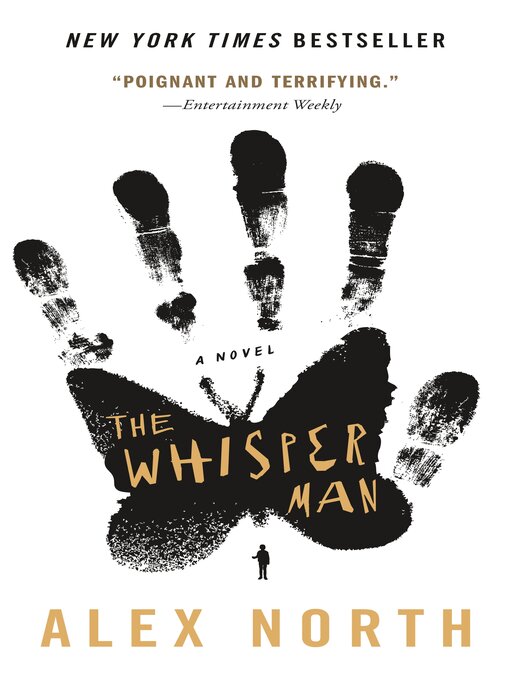 The Whisper Man by Alex North
"After the sudden death of his wife, Tom Kennedy believes a fresh start will help him and his young son Jake heal. A new beginning, a new house, a new town. Featherbank.
But the town has a dark past. Twenty years ago, a serial killer abducted and murdered five residents. Until Frank Carter was finally caught, he was nicknamed "The Whisper Man," for he would lure his victims out by whispering at their windows at night.
Just as Tom and Jake settle into their new home, a young boy vanishes. His disappearance bears an unnerving resemblance to Frank Carter's crimes, reigniting old rumors that he preyed with an accomplice. Now, detectives Amanda Beck and Pete Willis must find the boy before it is too late, even if that means Pete has to revisit his great foe in prison: The Whisper Man.
And then Jake begins acting strangely. He hears a whispering at his window…"
I went into this book not knowing much about it besides that it had been recommended by a few people (such as Kayla!) whose book opinions I trust, and I think that made it even better! I wanted a good thriller that I could get caught up in, and this was the PERFECT one, especially for October! First, I really enjoyed how the characters in this book were portrayed. While this is a creepy thriller, there was also an underlying story about relationships, which added a human element and made you like the characters even more. The writing also kept me hooked from the beginning, and it had so many twists I didn't see coming. I also enjoyed that there wasn't anything too gory in this book… I enjoy a good murder mystery, but I don't really need all the gruesome details.
Would I recommend? YES! 5/5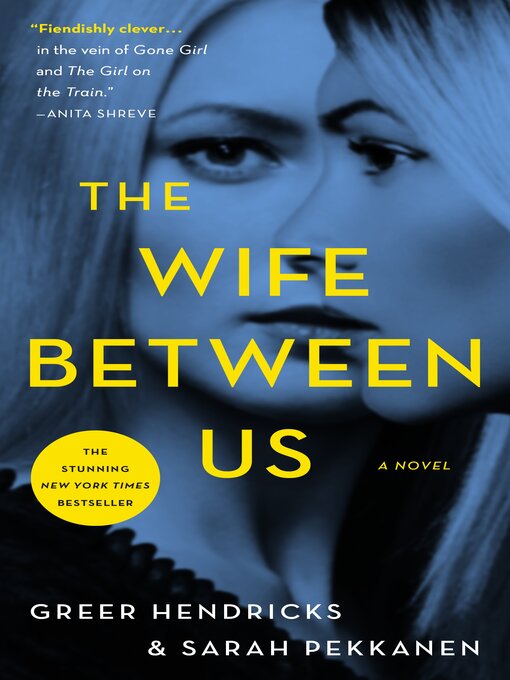 The Wife Between Us by Greer Hendricks and Sarah Pekkanen
"When you read this book, you will make many assumptions.
You will assume you are reading about a jealous ex-wife.
You will assume she is obsessed with her replacement – a beautiful, younger woman who is about to marry the man they both love.
You will assume you know the anatomy of this tangled love triangle.
Assume nothing.
Twisted and deliciously chilling, Greer Hendricks and Sarah Pekkanen's The Wife Between Us exposes the secret complexities of an enviable marriage – and the dangerous truths we ignore in the name of love.
Read between the lies."
I don't know if I have just read too many thrillers at this point or what, but it takes a lot to surprise me these days. And within 2-3 chapters, I had guessed the first big "twist" of this book. And the first part of the book really depends on you not guessing it and being shocked when it was revealed…so that fell a bit flat for me. HOWEVER, there were still other twists later in the book that I didn't see coming, which redeemed this book a bit. Another problem I had was that you are trying to figure out what went wrong in Vanessa and Richard's marriage, however it was pretty obvious what it was to me and when it was revealed I wasn't surprised at all. Overall, I was intrigued enough to finish the book and would say I overall enjoyed it, but I wouldn't rush to recommend it over other books. However, I would highly recommend their other book, An Anonymous Girl. I read and reviewed it in August's Recently Reading!
Would I recommend? Probably, 3.5/5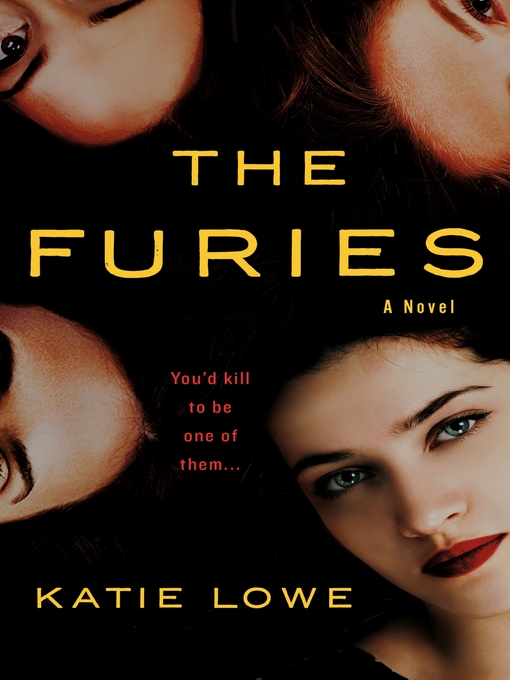 The Furies by Katie Lowe
"In 1998, a sixteen-year-old girl is found dead.
She's posed on a swing on her boarding school's property, dressed all in white, with no known cause of death. Whispers and rumors swirl, with no answers. But there are a few who know what happened; there is one girl who will never forget.
One year earlier: a new student, Violet, steps on the campus of Elm Hollow Academy, an all-girl's boarding school on the outskirts of a sleepy coastal town. This is her fresh start, her chance to begin again in the wake of tragedy, leave her demons behind. Bright but a little strange, uncertain and desperate to fit in, she soon finds herself invited to an advanced study group, led by her alluring and mysterious art teacher, Annabel.
There, with three other girls—Alex, Grace, and Robin—the five of them delve into the school's long-buried grim history: of Greek and Celtic legends; of the school founder's "academic" interest in the occult; of gruesome 17th century witch trials. Annabel does her best to convince the girls that her classes aren't related to ancient rites and rituals, and that they are just history and mythology. But the more she tries to warn the girls off the topic, the more they are drawn to it, and the possibility that they can harness magic for themselves.
Violet quickly finds herself wrapped up in this heady new world of lawless power—except she is needled by the disappearance of a former member of the group, one with whom Violet shares an uncanny resemblance. As her friends' actions take a turn for the darker and spiral out of control, she begins to wonder who she can trust, all the while becoming more deeply entangled. How far will these young girls go to protect one another…or to destroy one another?"
Now onto the book that I only made it through a chapter before returning to the library. I can't remember if I found this one on my own or if I saw someone on social media saying they enjoyed it, but I was intrigued. Someone murdered, boarding school, and sleepy coastal town. Sounds right up my alley. BUT I guess I didn't realize how much it went into cults and witches by the short synopsis? That just isn't anything I am interested in, and when I was debating whether I should keep going since I usually try to read about 20-25% of the book before quitting, I looked it up on Goodreads. Then I saw a few reviews saying the book included animal sacrifices, so I was out. I also just wasn't enjoying the writing for some reason, which was the main reason I even questioned it after the first chapter. There were multiple sentences that felt awkward to me and I actually had to go back and reread them to figure out what the author was saying.
Would I recommend? No, did not finish.
That is all for what I read in October 2019! If you want to get other book recommendations, click here to see what I have read in previous months! Unfortunately November will be busy and I probably won't get through many books then either, but I am looking forward to December and finishing out the year strong!
Don't forget to tell me in the comments if you have read any of these or if you have a book to read this month and loved!
xo, Scarlett