The beginning of the semester is crazy busy filled with figuring out new classes and clients and doing evaluations. This means I didn't have much time to read this month, especially because I spent about 2 weeks on a book I just wasn't getting into. But I still read a few that I enjoyed, so here are my thoughts on them!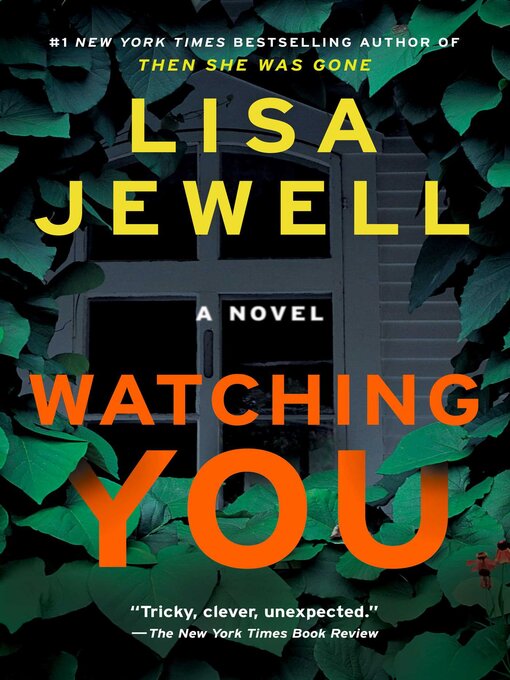 Watching You by Lisa Jewell
"Melville Heights is one of the nicest neighborhoods in Bristol, England; home to doctors and lawyers and old-money academics. It's not the sort of place where people are brutally murdered in their own kitchens. But it is the sort of place where everyone has a secret. And everyone is watching you.
As the headmaster credited with turning around the local school, Tom Fitzwilliam is beloved by one and all—including Joey Mullen, his new neighbor, who quickly develops an intense infatuation with this thoroughly charming yet unavailable man. Joey thinks her crush is a secret, but Tom's teenaged son Freddie—a prodigy with aspirations of becoming a spy for MI5—excels in observing people and has witnessed Joey behaving strangely around his father.
One of Tom's students, Jenna Tripp, also lives on the same street, and she's not convinced her teacher is as squeaky clean as he seems. For one thing, he has taken a particular liking to her best friend and fellow classmate, and Jenna's mother—whose mental health has admittedly been deteriorating in recent years—is convinced that Mr. Fitzwilliam is stalking her.
Meanwhile, twenty years earlier, a schoolgirl writes in her diary, charting her doomed obsession with a handsome young English teacher named Mr. Fitzwilliam…"
I have mentioned before that I really enjoy Lisa Jewell's books since they almost always have a good twist and fit what I want in a thriller without being too gory, so I was really excited to read her new one. The only complaint I would have is that there were quite a few main characters and I was kind of confused about who they were and how they fit together. But I loved the setting of this book and the storyline kept me guessing until the very end. By about halfway through I realized that if I had known how they all fit together at the beginning it would have ruined it. And I was not disappointed with the ending either!
Would I recommend? Yes!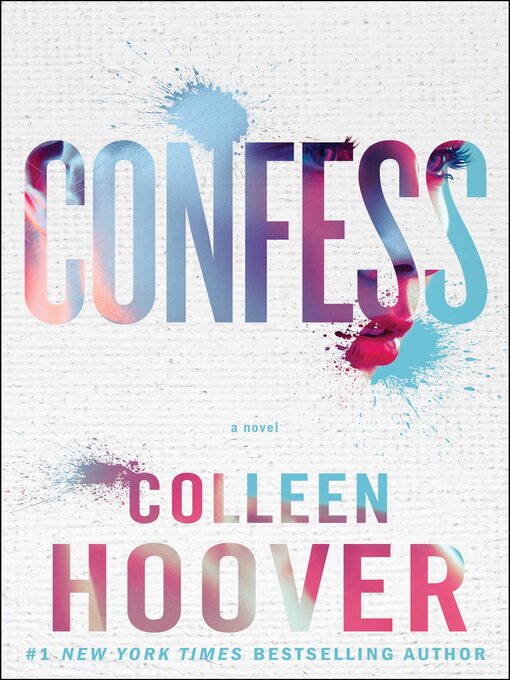 Confess by Colleen Hoover
"From #1 New York Times bestselling author Colleen Hoover, a new novel about risking everything for love—and finding your heart somewhere between the truth and lies.
At age twenty-one, Auburn Reed has already lost everything important to her. In her fight to rebuild her shattered life, she has her goals in sight and there is no room for mistakes. But when she walks into a Dallas art studio in search of a job, she doesn't expect to find a deep attraction to the enigmatic artist who works there, Owen Gentry.
For once, Auburn takes a chance and puts her heart in control, only to discover that Owen is keeping a major secret from coming out. The magnitude of his past threatens to destroy everything important to Auburn, and the only way to get her life back on track is to cut Owen out of it.
To save their relationship, all Owen needs to do is confess. But in this case, the confession could be much more destructive than the actual sin."
Colleen Hoover is great because her stories are always so unique. I was intrigued by the description of this one, but there is an added layer to this book that you don't realize until you get into it. She also creates such great characters, and I immediately was drawn to the characters in this book. While I wouldn't really say I like to read romance novels and this book would classify as one, I really enjoyed this one because it includes so much more from survival, to courage, to lies, to love, to healing. Another thing I love about Colleen Hoover books is that she turns pieces of her book into real things. For example, this book had an art theme and she had actual art pieces commissioned for this book that she inserted in.
Would I recommend? Yes!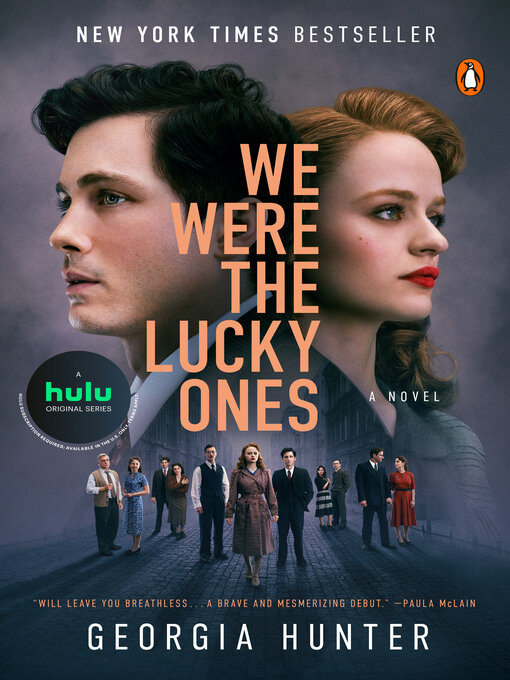 We Were The Lucky Ones by Georgia Hunter
"It is the spring of 1939 and three generations of the Kurc family are doing their best to live normal lives, even as the shadow of war grows closer. The talk around the family Seder table is of new babies and budding romance, not of the increasing hardships threatening Jews in their hometown of Radom, Poland. But soon the horrors overtaking Europe will become inescapable and the Kurcs will be flung to the far corners of the world, each desperately trying to navigate his or her own path to safety.
As one sibling is forced into exile, another attempts to flee the continent, while others struggle to escape certain death, either by working grueling hours on empty stomachs in the factories of the ghetto or by hiding as gentiles in plain sight. Driven by an unwavering will to survive and by the fear that they may never see one another again, the Kurcs must rely on hope, ingenuity, and inner strength to persevere."
This was a book I started at the end of January and read for 2 weeks until I had to return it back to the library. I liked it, but it was a slow read and one I was not extremely engaged with. I was only about 35% of the way through it by the time I had to return it, so I can't say much about it. I am planning on coming back to it at some point in the future, but it will need to be when I have more time to sit down and get into the story more.
Would I recommend? Maybe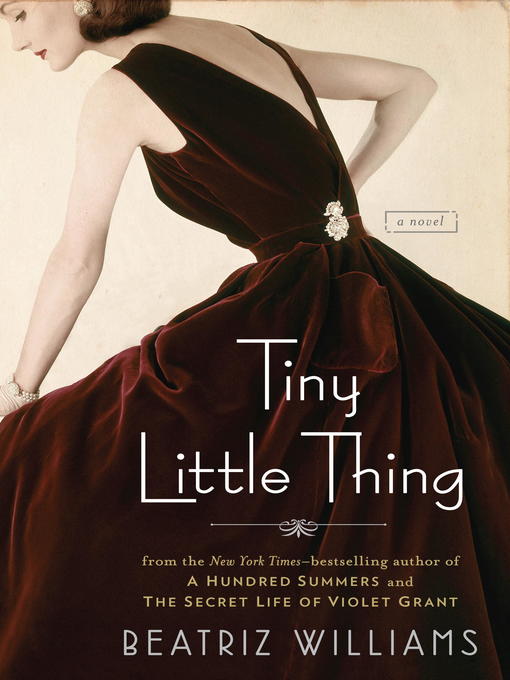 Tiny Little Thing by Beatriz Williams
"In the summer of 1966, Christina "Tiny" Hardcastle stands on the brink of a breathtaking future. Unlike her spirited sisters, Tiny was the consummate well-behaved debutant, poised and picture-perfect, raised to serve as a consort to a great man. Now, as her handsome husband, Frank, runs for a Massachusetts seat in the U.S. House of Representatives, that long-sought destiny lies nearly within reach.
But behind her glamorous facade, Tiny's flawless life is cracking. She and Frank both have secrets in their pasts that could shatter their political ambitions and the intricate truce of their marriage. So when two unwelcome visitors arrive at the Hardcastle family's Cape Cod estate—Frank's cousin Caspian, a Vietnam war hero who knows a thing or two about Tiny's hidden past, and an envelope containing incriminating photographs—Tiny is forced into a reckless gamble against a house that always, always wins…"
I had read and enjoyed other books by Beatrice Williams in the past and started this book about two years ago but never made it past the first chapter or to. I picked it back up this month and once I made it past a few chapters I became really invested and really enjoyed it! So don't be discouraged if you feel like the first part is slightly boring. Caspian was a really likable character is this book and I enjoyed how all of the Schuyler Sisters books tie together since Pepper was in this one as well.
Would I recommend? Yes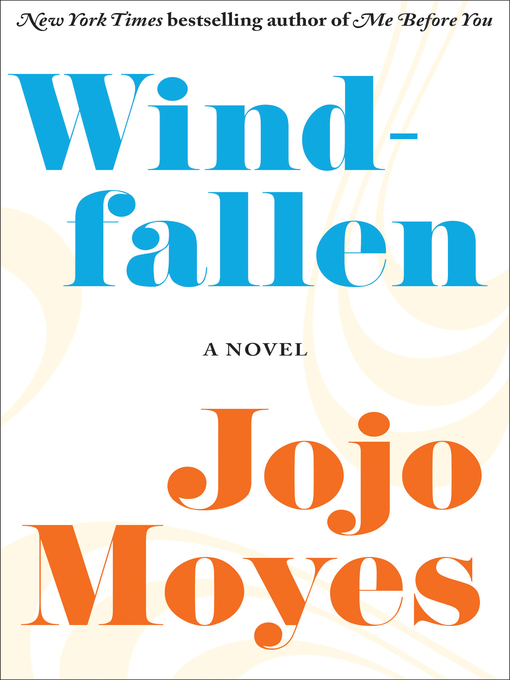 Windfall by Jojo Moyes
"For Lottie Swift, Arcadia has always been magical. The breathtaking art deco house perched above the shoreline of the well-ordered village of Merham seems to stand still throughout the years. It has never changed, not really, but Lottie's fate and fortune have been inextricably linked with those of the beautiful house, and it will forever be fixed in her mind as a symbol of adventure, youth, and loves lost and gained. Even as her life—and the house—falls into disrepair.
Years later another young woman comes to Merham. A designer hired to make over the now-empty Arcadia, Daisy Parsons seeks a new beginning, as Lottie once did. Fleeing a broken relationship and now facing being a single mother, Daisy finds refuge in the house, and something more—a love she thought she would never know again and a friendship unlike any she's experienced before."
This book also took me a while to get into, as I was not extremely invested in part 1. I felt like there were a few too many characters and it jumped around a lot. And just when I got into part 1, it moved to part 2 which was a completely different story. While it still held my interest and I did end up finishing it, it took me over a week and I wasn't wowed by the ending or the book in general.
Would I recommend? Yes, but I would recommend other books by Jojo Moyes first.
Short and sweet this month, but if you need more book recommendations, checkout January's recently reading post! Let me know in the comments what book you read and loved in February!
xo, Scarlett