I love the end of the month because that means I get to write about all the books I read in the past few weeks! In January I only took a grammar class this year, so I ended up reading a lot during class and had plenty of free time to read outside of class. This means I was able to finish a lot of books, so I am excited to share my thoughts!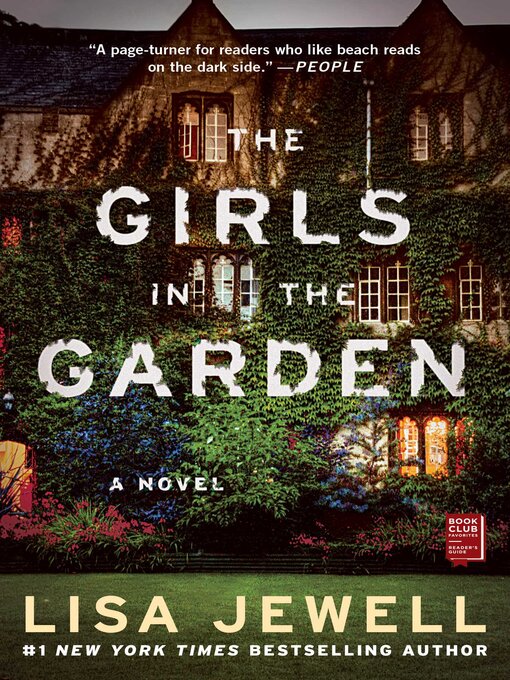 The Girls In The Garden by Lisa Jewell
"Imagine that you live on a picturesque communal garden square, an oasis in urban London where your children run free, in and out of other people's houses. You've known your neighbors for years and you trust them. Implicitly. You think your children are safe. But are they really?
On a midsummer night, as a festive neighborhood party is taking place, preteen Pip discovers her thirteen-year-old sister Grace lying unconscious and bloody in a hidden corner of a lush rose garden. What really happened to her? And who is responsible?"
I have read most of Lisa Jewell's other books and was on the wait list for this one since summer! So needless to say I was excited to finally read it and it did not disappoint! This wasn't a thriller that made my heart pound as I was reading it, but from the beginning it had my attention and I quickly devoured it to figure out what actually happened.
Would I recommend? Yes!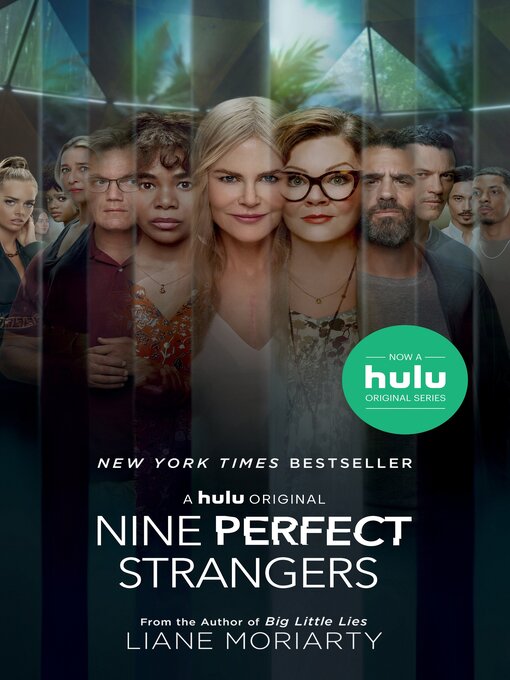 Nine Perfect Strangers by Liane Moriarty
"Nine people gather at a remote health resort. Some are here to lose weight, some are here to get a reboot on life, some are here for reasons they can't even admit to themselves. Amidst all of the luxury and pampering, the mindfulness and meditation, they know these ten days might involve some real work. But none of them could imagine just how challenging the next ten days are going to be.
Frances Welty, the formerly best-selling romantic novelist, arrives at Tranquillum House nursing a bad back, a broken heart, and an exquisitely painful paper cut. She's immediately intrigued by her fellow guests. Most of them don't look to be in need of a health resort at all. But the person that intrigues her most is the strange and charismatic owner/director of Tranquillum House. Could this person really have the answers Frances didn't even know she was seeking? Should Frances put aside her doubts and immerse herself in everything Tranquillum House has to offer – or should she run while she still can?
It's not long before every guest at Tranquillum House is asking exactly the same question."
I was so excited to hear Liane Moriarty released another novel since I have loved all of her previous books! But, that is where the excitement ends. This book was the potential to be amazing, but it fell flat for my once I started reading. The pace was slow, there were too many characters, and the overall plot went in an over the top and unbelievable direction. I will say I finished it, and did enjoy some parts. But overall I finished it feeling disappointed.
Would I recommend? Maybe, but read anything else by Liane Moriarty first!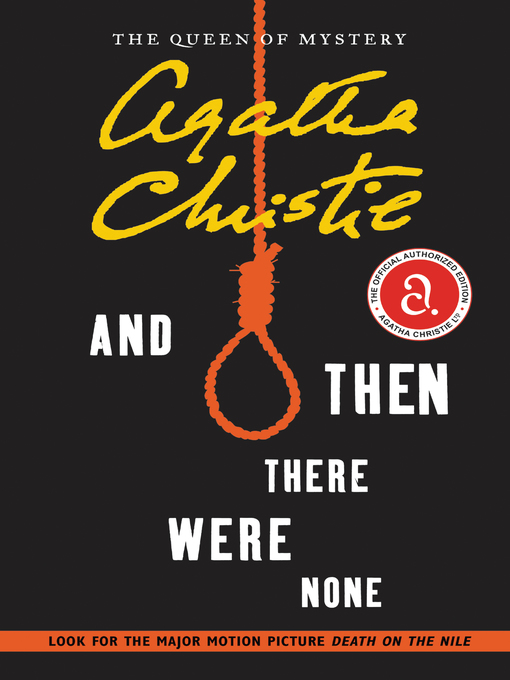 And Then There Were None by Agatha Christie
"Ten people, each with something to hide and something to fear, are invited to a isolated mansion on Indian Island by a host who, surprisingly, fails to appear. On the island they are cut off from everything but each other and the inescapable shadows of their own past lives. One by one, the guests share the darkest secrets of their wicked pasts. And one by one, they die…
Which among them is the killer and will any of them survive?"
Slowly but surely making my way through Agatha Christie's books! This was a fairly quick read, and I did not guess who the real killer was until the very end when it was revealed! This really reminded me of An Unwanted Guest by Shari Lapena, so the whole time I was wondering if she took inspiration from this. Regardless, if you want a good, quick mystery, this is a great choice!
Would I recommend? Yes!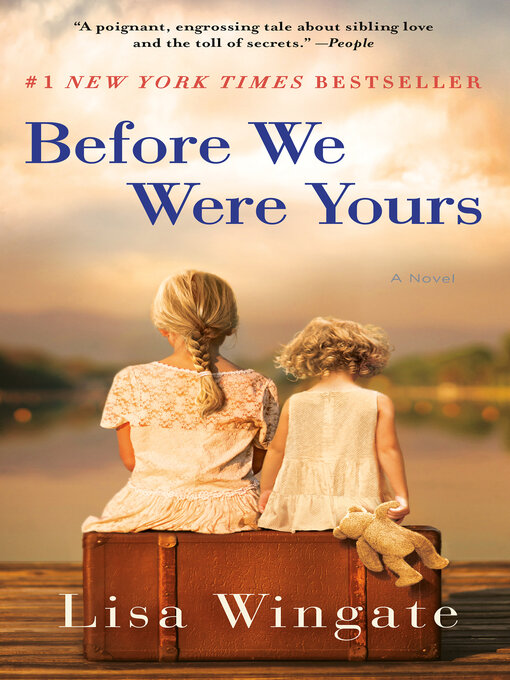 Before We Were Yours by Lisa Wingate
"Memphis, 1939. Twelve-year-old Rill Foss and her four younger siblings live a magical life aboard their family's Mississippi River shantyboat. But when their father must rush their mother to the hospital one stormy night, Rill is left in charge—until strangers arrive in force. Wrenched from all that is familiar and thrown into a Tennessee Children's Home Society orphanage, the Foss children are assured that they will soon be returned to their parents—but they quickly realize the dark truth. At the mercy of the facility's cruel director, Rill fights to keep her sisters and brother together in a world of danger and uncertainty.
Aiken, South Carolina, present day. Born into wealth and privilege, Avery Stafford seems to have it all: a successful career as a federal prosecutor, a handsome fiancé, and a lavish wedding on the horizon. But when Avery returns home to help her father weather a health crisis, a chance encounter leaves her with uncomfortable questions and compels her to take a journey through her family's long-hidden history, on a path that will ultimately lead either to devastation or to redemption.
Based on one of America's most notorious real-life scandals—in which Georgia Tann, director of a Memphis-based adoption organization, kidnapped and sold poor children to wealthy families all over the country—Lisa Wingate's riveting, wrenching, and ultimately uplifting tale reminds us how, even though the paths we take can lead to many places, the heart never forgets where we belong."
I can't remember how I found this book, but the summary was so intriguing that I immediately added it to my list of books to read! And I am happy to say it did not disappoint. I loved how the two stories of Rill and Avery are intertwined, and I did not actually guess the complete truth until almost the end! And once I read the book and realized Georgia Tann was a real person and how many of these details were true even though it is still fiction made my like it even more while also being sad that stuff like this actually happened.
Would I recommend? YES!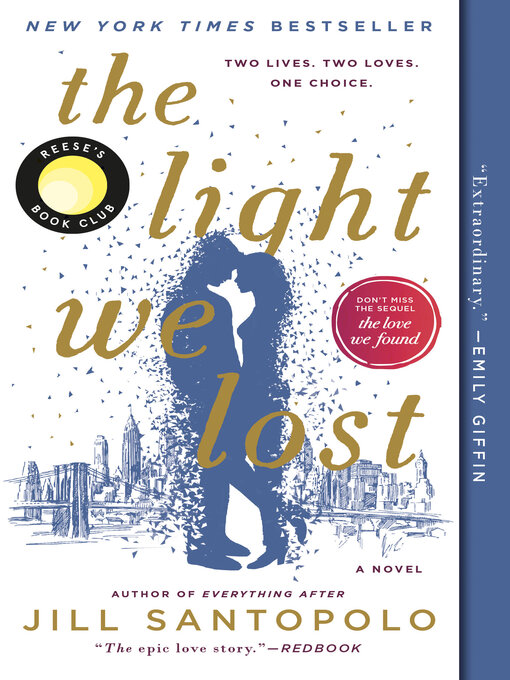 The Light We Lost by Jill Santopolo
"Lucy is faced with a life-altering choice. But before she can make her decision, she must start her story—their story—at the very beginning.
Lucy and Gabe meet as seniors at Columbia University on a day that changes both of their lives forever. Together, they decide they want their lives to mean something, to matter. When they meet again a year later, it seems fated—perhaps they'll find life's meaning in each other. But then Gabe becomes a photojournalist assigned to the Middle East and Lucy pursues a career in New York. What follows is a thirteen-year journey of dreams, desires, jealousies, betrayals, and, ultimately, of love. Was it fate that brought them together? Is it choice that has kept them away? Their journey takes Lucy and Gabe continents apart, but never out of each other's hearts.
This devastatingly romantic debut novel about the enduring power of first love, with a shocking, unforgettable ending, is Love Story for a new generation."
While I was engrossed in the story for this one, I have trouble saying it was a great book because Lucy made many questionable decisions throughout. I also felt the ending was very abrupt and needed a few more chapters to explain what happened afterwards. I wanted to see if other people felt this way too once I finished, so I checked Goodreads and found mixed reviews there too. I can't say too much without spoiling the book, but if you are in the mood for a quick romance novel, this could be a good option.
Would I recommend? Yes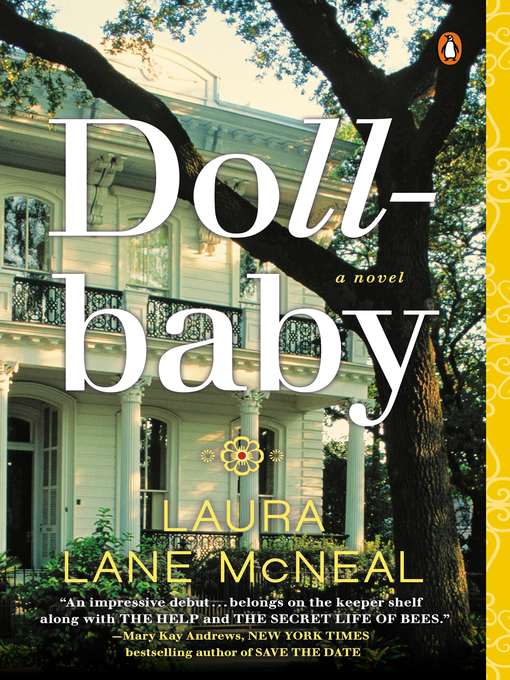 Dollbaby by Laura Lane McNeal
"When Ibby Bell's father dies unexpectedly in the summer of 1964, her mother unceremoniously deposits Ibby with her eccentric grandmother Fannie and throws in her father's urn for good measure. Fannie's New Orleans house is like no place Ibby has ever been—and Fannie, who has a tendency to end up in the local asylum—is like no one she has ever met. Fortunately, Fannie's black cook, Queenie, and her smart-mouthed daughter, Dollbaby, take it upon themselves to initiate Ibby into the ways of the South, both its grand traditions and its darkest secrets.
For Fannie's own family history is fraught with tragedy, hidden behind the closed rooms in her ornate Uptown mansion. It will take Ibby's arrival to begin to unlock the mysteries there. And it will take Queenie and Dollbaby's hard-won wisdom to show Ibby that family can sometimes be found in the least expected places."
Another good historical fiction novel! I loved the characters from the beginning of the book and immediately became wrapped up with their lives and figuring out their past secrets. The ending also had a twist that I did not see coming, which made it even better in my opinion!
Would I recommend? YES!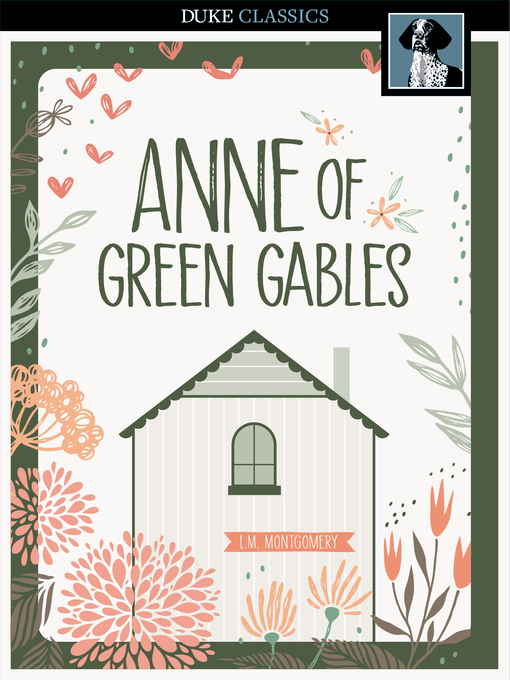 Anne of Green Gables by Lucy Maud Montgomery
"Two middle-aged siblings decide to adopt an orphan to help them on their farm. But instead of the boy they were expecting, a plucky young girl called Anne Shirley turns up on their doorstep…"
I'm sure most of you have already read this, but my housemate was horrified to learn I never had. So I had to add it to my list for January and I ended up really enjoying it! Anne was such a spunky and likable character, and I also loved how the story unfolded.
Would I recommend? Yes!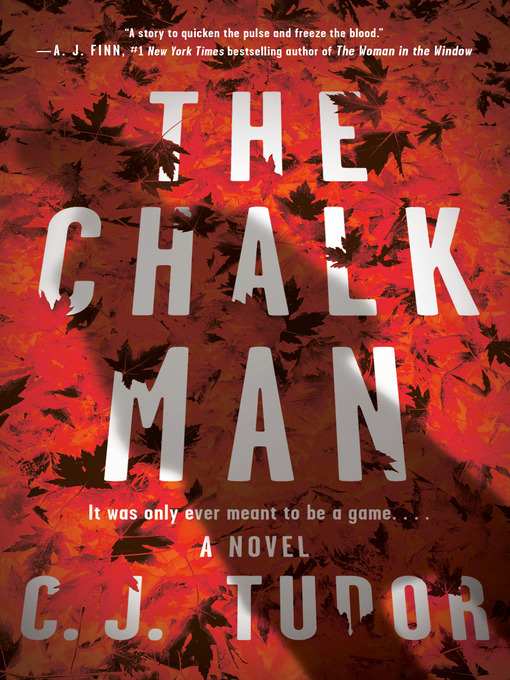 The Chalk Man by C.J. Tudor
"In 1986, Eddie and his friends are just kids on the verge of adolescence. They spend their days biking around their sleepy English village and looking for any taste of excitement they can get. The chalk men are their secret code: little chalk stick figures they leave for one another as messages only they can understand. But then a mysterious chalk man leads them right to a dismembered body, and nothing is ever the same.
In 2016, Eddie is fully grown, and thinks he's put his past behind him. But then he gets a letter in the mail, containing a single chalk stick figure. When it turns out that his friends got the same message, they think it could be a prank . . . until one of them turns up dead.
That's when Eddie realizes that saving himself means finally figuring out what really happened all those years ago.
Expertly alternating between flashbacks and the present day, The Chalk Man is the very best kind of suspense novel, one where every character is wonderfully fleshed out and compelling, where every mystery has a satisfying payoff, and where the twists will shock even the savviest reader."
This was a complex thriller, yet it still included some dark humor at parts. I liked the main character and was engrossed in the story from the beginning. A few parts were a little gory in this book, which isn't what I prefer when it comes to thrillers, but it wasn't overly graphic. I also did not see the ending coming at all, and finished it shocked!
Would I recommend? Yes!
What books have you read and loved this month? My to-read list of books is getting pretty low, so tell me your recent favorite books in the comments! For more book recommendations, checkout my December books post!
xo, Scarlett