Since August was my last full month of summer, I had a lot to do besides reading, but I made sure to squeeze in as many books as possible! This month I read some great books and some "meh" books, so keep reading to see which ones I recommend the most and why!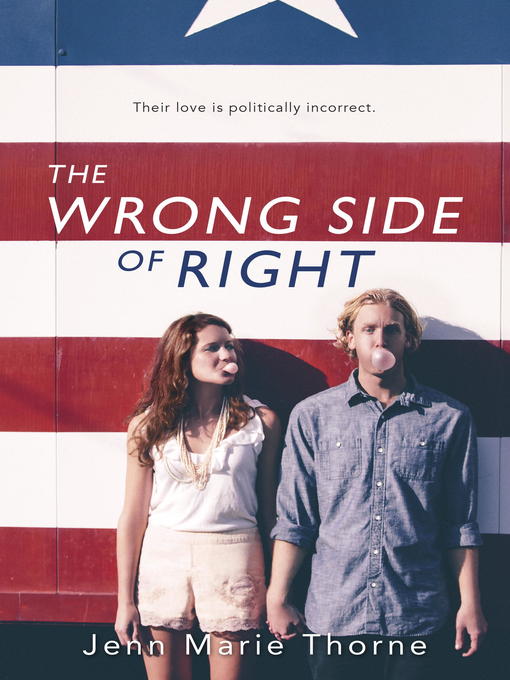 The Wrong Side Of Right by Jenn Marie Thorne
"Kate Quinn's mom died last year, leaving Kate parentless and reeling. So when the unexpected shows up in her living room, Kate must confront another reality she never thought possible—or thought of at all. Kate does have a father. He's a powerful politician. And he's running for U.S. President. Suddenly, Kate's moving in with a family she never knew she had, joining a campaign in support of a man she hardly knows, and falling for a rebellious boy who may not have the purest motives. This is Kate's new life. But who is Kate? When what she truly believes flies in the face of the campaign's talking points, she must decide. Does she turn to the family she barely knows, the boy she knows but doesn't necessarily trust, or face a third, even scarier option?
Set against a backdrop of politics, family, and first love, this is a story of personal responsibility, complicated romance, and trying to discover who you are even as everyone tells you who you should be."
This was a book I had on my to-read list for years and years and just never actually picked up. I wanted something a little more lighthearted to start off the month, and this ended up being perfect! I am not into politics, so I was afraid that this would have too much of that, but it ended up being great. If you like Sarah Dessen books, I feel like this had a similar vibe.
Would I recommend? Yes!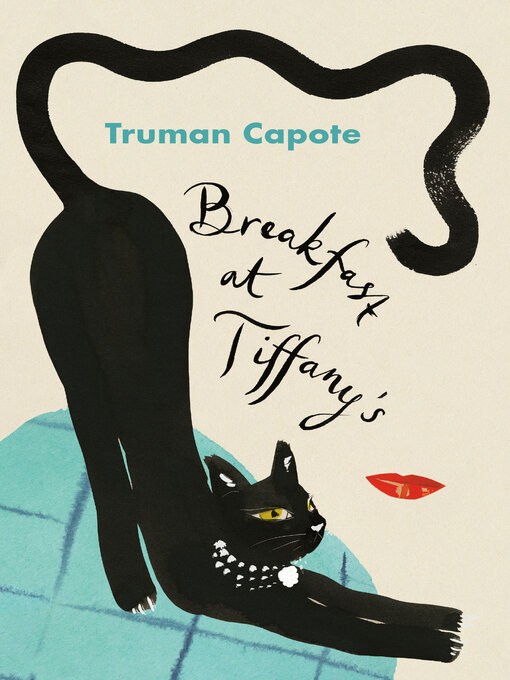 Breakfast at Tiffany's by Truman Capote
"In this seductive, wistful masterpiece, Truman Capote created a woman whose name has entered the American idiom and whose style is a part of the literary landscape. Holly Golightly knows that nothing bad can ever happen to you at Tiffany's; her poignancy, wit, and naïveté continue to charm."
This is another book that had been on my list for years since it is more of a classic but I had just never taken the time to read. It is a really quick read since it is around 100 pages. I hadn't read anything by Truman Capote before, but I really enjoyed his writing style. I also felt like Holly Golightly was similar to Daisy from The Great Gatsby. Overall, a fairly easy read but honestly I probably won't remember what happened in it a few months from now.
Would I recommend? Maybe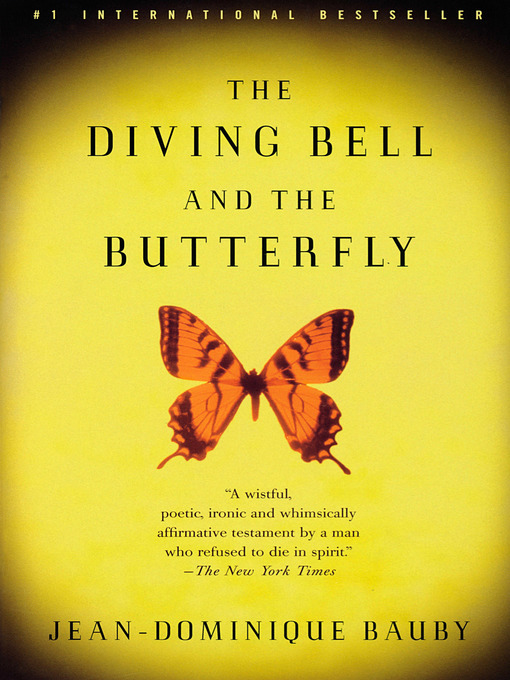 The Diving Bell and The Butterfly by Jean-Dominique Baby
"In December 1995, Jean-Dominique Bauby, the 43-year-old editor of French Elle, suffered a massive stroke that left him permanently paralyzed, a victim of "locked in syndrome." Once known for his gregariousness and wit, Bauby now finds himself imprisoned in an inert body, able to communicate only by blinking his left eye. The miracle is that in doing so he was able to compose this stunningly eloquent memoir. In a voice that is by turns wistful and mischievous, angry and sardonic, Bauby gives us a celebration of the liberating power of consciousness: what it is like to spend a day with his children, to imagine lying in bed beside his wife, to conjure up the flavor of delectable meals even as he is fed through at tube. Most of all, this triumphant book lets us witness an indomitable spirit and share in the pure joy of its own survival."
I mentioned in my books for SLPs post that I wanted to read this one, and I was glad I did! It gave me a better perspective into locked in syndrome, and it is only a little over 100 pages so it is a fairly quick read. The fact that he wrote this book while his only form of communication was blinking his left eye is amazing to me.
Would I recommend? Yes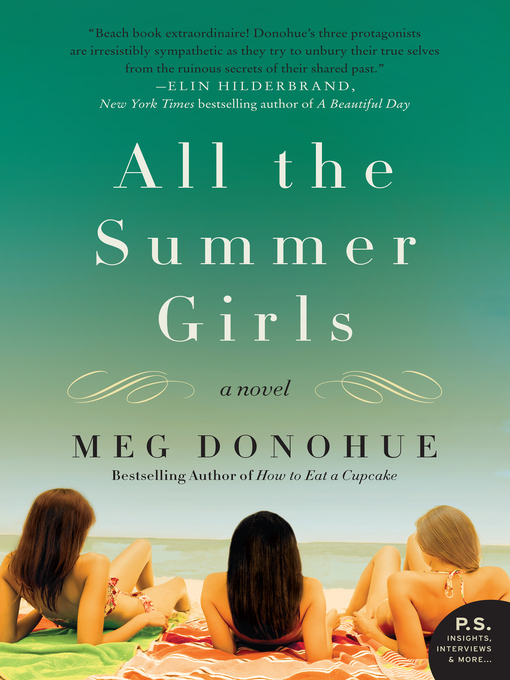 All The Summer Girls by Meg Donohue
"All the Summer Girls by Meg Donohue is a riveting coming-of-age tale set on the New Jersey shore. Donohue, the author of the bestselling novel How to Eat a Cupcake, is a master of literary fiction; her skill is demonstrated in this charming and moving second novel.
Set among the sunsets and dunes, All the Summer Girls is the story of how three former best friends, their lives rapidly unraveling, are reunited at the beach town of their past—where the ambience of summer encourages them to explore new experiences they would never otherwise attempt.
When dark secrets threaten to surface, Kate, Vanessa, and Dani begin to realize just how much their lives—and friendships—have been shaped by the choices they made one fateful summer night years ago. In the hope of finally moving forward, the women turn to one another for forgiveness—but how can they forgive each other when they can't forgive themselves?"
This is another book that has been on my to read list for probably 5 years. Since it was summer I figured it was the perfect time to knock it out and I actually really enjoyed it! I also thought the ending was satisfying, which makes me enjoy a book a lot more when I look back on it! I would recommend if you just want a good chick lit for the beach.
Would I recommend? Yes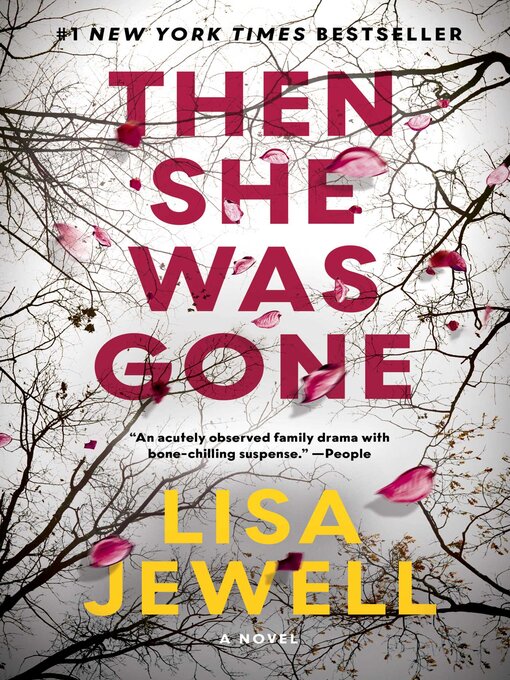 Then She Was Gone by Lisa Jewell
"Ellie Mack was the perfect daughter. She was fifteen, the youngest of three. She was beloved by her parents, friends, and teachers. She and her boyfriend made a teenaged golden couple. She was days away from an idyllic post-exams summer vacation, with her whole life ahead of her.
And then she was gone.
Now, her mother Laurel Mack is trying to put her life back together. It's been ten years since her daughter disappeared, seven years since her marriage ended, and only months since the last clue in Ellie's case was unearthed. So when she meets an unexpectedly charming man in a café, no one is more surprised than Laurel at how quickly their flirtation develops into something deeper. Before she knows it, she's meeting Floyd's daughters—and his youngest, Poppy, takes Laurel's breath away.
Because looking at Poppy is like looking at Ellie. And now, the unanswered questions she's tried so hard to put to rest begin to haunt Laurel anew. Where did Ellie go? Did she really run away from home, as the police have long suspected, or was there a more sinister reason for her disappearance? Who is Floyd, really? And why does his daughter remind Laurel so viscerally of her own missing girl?"
I would say I am a pretty big fan of the Lisa Jewell books I had read before. And this one was pretty good too, but I felt like it could have been better. From very early on I had guessed what happened and I thought for sure it was too simple and I would be wrong and that was just what the author wanted the reader to think so the reader would get thrown off. But when I reached the end, it had happened exactly the way I thought it did. Was it a good story and well written? Yes. But I just felt like someone had ruined it too soon for me and I wish there was more suspense.
Would I recommend? Yes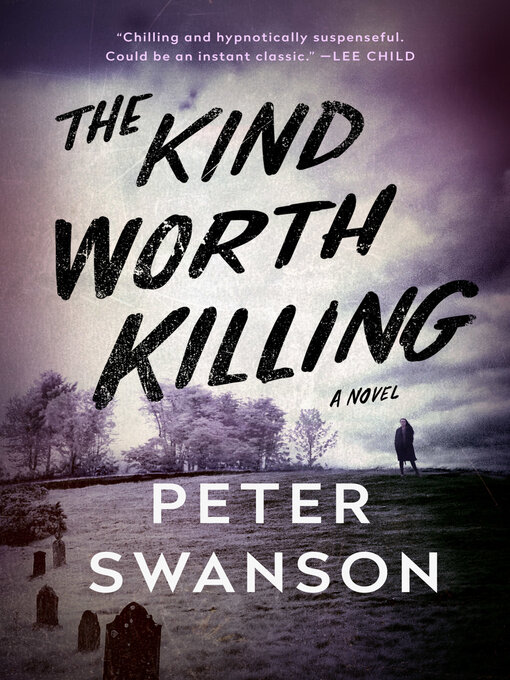 The Kind Worth Killing by Peter Swanson
"In a tantalizing set-up reminiscent of Patricia Highsmith's classic Strangers on a Train… On a night flight from London to Boston, Ted Severson meets the stunning and mysterious Lily Kintner. Sharing one too many martinis, the strangers begin to play a game of truth, revealing very intimate details about themselves. Ted talks about his marriage that's going stale and his wife Miranda, who he's sure is cheating on him. Ted and his wife were a mismatch from the start—he the rich businessman, she the artistic free spirit—a contrast that once inflamed their passion, but has now become a cliché.
But their game turns a little darker when Ted jokes that he could kill Miranda for what she's done. Lily, without missing a beat, says calmly, "I'd like to help." After all, some people are the kind worth killing, like a lying, stinking, cheating spouse. . . .
Back in Boston, Ted and Lily's twisted bond grows stronger as they begin to plot Miranda's demise. But there are a few things about Lily's past that she hasn't shared with Ted, namely her experience in the art and craft of murder, a journey that began in her very precocious youth.
Suddenly these co-conspirators are embroiled in a chilling game of cat-and-mouse, one they both cannot survive . . . with a shrewd and very determined detective on their tail."
THIS. BOOK. Such a good thriller and had an ending I did not even see coming at all! As soon as I hit Part II of the book my jaw actually dropped due to a twist I did not see coming at all. I don't want to say too much and give anything away, but if you like thrillers, you HAVE to read this one!
Would I recommend? YES!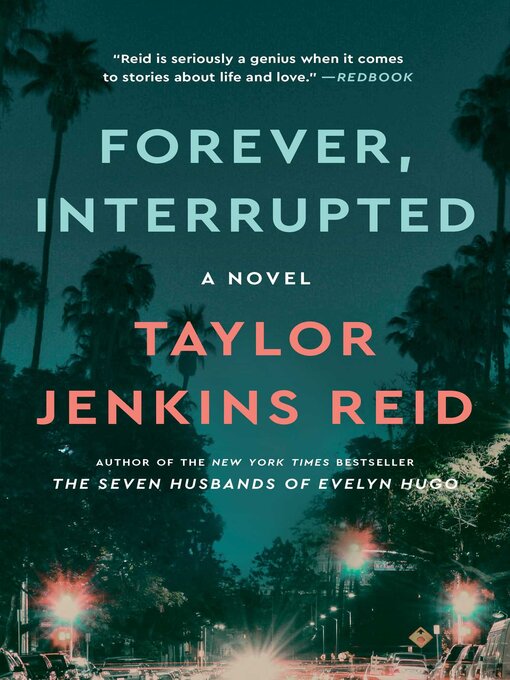 Forever, Interrupted by Taylor Jenkins Reid
"Elsie Porter is an average twentysomething and yet what happens to her is anything but ordinary. On a rainy New Year's Day, she heads out to pick up a pizza for one. She isn't expecting to see anyone else in the shop, much less the adorable and charming Ben Ross. Their chemistry is instant and electric. Ben cannot even wait twenty-four hours before asking to see her again. Within weeks, the two are head over heels in love. By May, they've eloped.
Only nine days later, Ben is out riding his bike when he is hit by a truck and killed on impact. Elsie hears the sirens outside her apartment, but by the time she gets downstairs, he has already been whisked off to the emergency room. At the hospital, she must face Susan, the mother-in-law she has never met—and who doesn't even know Elsie exists.
Interweaving Elsie and Ben's charmed romance with Elsie and Susan's healing process, Forever, Interrupted will remind you that there's more than one way to find a happy ending."
Slowly but surely working my way through all of Taylor Jenkins Reid's books! You can tell by the description that this is more of a sad book, but somehow it still was a good book? The writing is so good and I immediately felt connected to Elsie and was rooting for her. Since the writing is so good it seemed so real which made it heart-wrenching to read at parts but still I couldn't stop! I liked how it went back and forth between the present (finding out Ben had died and the following weeks) and the past (seeing how their relationship developed). It was an unconventional love story that ended up being a touching book.
Would I recommend? Yes!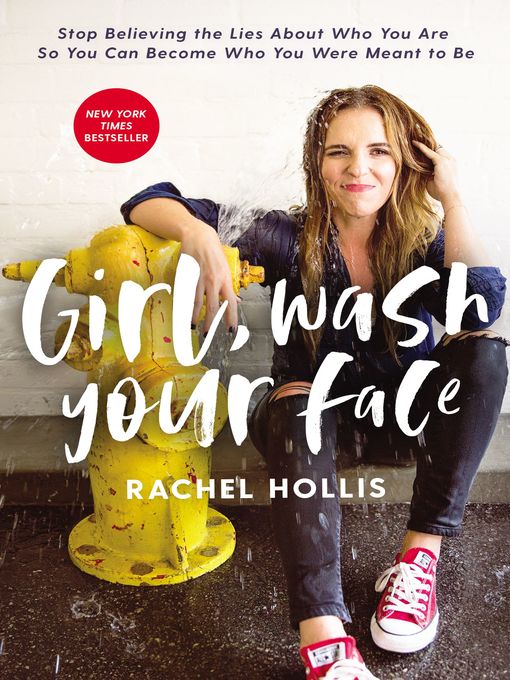 Girl, Wash Your Face by Rachel Hollis
"Do you ever suspect that everyone else has life figured out and you don't have a clue? If so, Rachel Hollis has something to tell you: that's a lie.
As the founder of the lifestyle website TheChicSite.com and CEO of her own media company, Rachel Hollis developed an immense online community by sharing tips for better living while fearlessly revealing the messiness of her own life. Now, in this challenging and inspiring new book, Rachel exposes the twenty lies and misconceptions that too often hold us back from living joyfully and productively, lies we've told ourselves so often we don't even hear them anymore.
With painful honesty and fearless humor, Rachel unpacks and examines the falsehoods that once left her feeling overwhelmed and unworthy, and reveals the specific practical strategies that helped her move past them. In the process, she encourages, entertains, and even kicks a little butt, all to convince you to do whatever it takes to get real and become the joyous, confident woman you were meant to be.
With unflinching faith and rock-hard tenacity, Girl, Wash Your Face shows you how to live with passion and hustle—and how to give yourself grace without giving up."
I really enjoyed this book and read it all within 2 days! I felt inspired after almost every chapter and felt like I had to go work on my goals right then. I enjoyed her many stories as well and the humor she added in. If you feel like you need a little push to get on the right track and start living your best life, this book would be a great one to read.
Would I recommend? YES!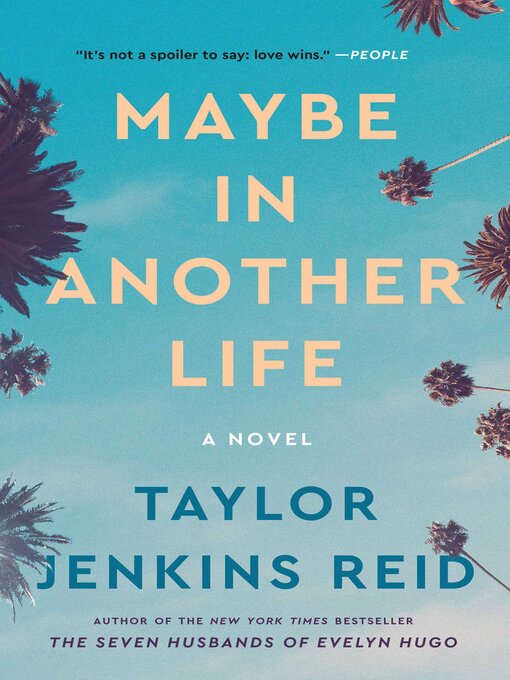 Maybe in Another Life by Taylor Jenkins Reid
From the acclaimed author of Forever, Interrupted and After I Do comes a breathtaking new novel about a young woman whose fate hinges on the choice she makes after bumping into an old flame; in alternating chapters, we see two possible scenarios unfold—with stunningly different results.
At the age of twenty-nine, Hannah Martin still has no idea what she wants to do with her life. She has lived in six different cities and held countless meaningless jobs since graduating college. On the heels of leaving yet another city, Hannah moves back to her hometown of Los Angeles and takes up residence in her best friend Gabby's guestroom. Shortly after getting back to town, Hannah goes out to a bar one night with Gabby and meets up with her high school boyfriend, Ethan.
Just after midnight, Gabby asks Hannah if she's ready to go. A moment later, Ethan offers to give her a ride later if she wants to stay. Hannah hesitates. What happens if she leaves with Gabby? What happens if she leaves with Ethan?
In concurrent storylines, Hannah lives out the effects of each decision. Quickly, these parallel universes develop into radically different stories with large-scale consequences for Hannah, as well as the people around her. As the two alternate realities run their course, Maybe in Another Life raises questions about fate and true love: Is anything meant to be? How much in our life is determined by chance? And perhaps, most compellingly: Is there such a thing as a soul mate?
Hannah believes there is. And, in both worlds, she believes she's found him."
As I mentioned earlier, I am making my way through all of TJR's books because I just love how she writes and her books always grab me. I loved the concept of this book how it splits off to show how different Hannah's life will be if she makes one decision differently. It was interesting to see what things stayed the same and what things were drastically different. I was concerned that I might get confused about which story I was in depending on the chapter, but it was easier than I anticipated to keep her two "lives" separate!
Would I recommend? Yes!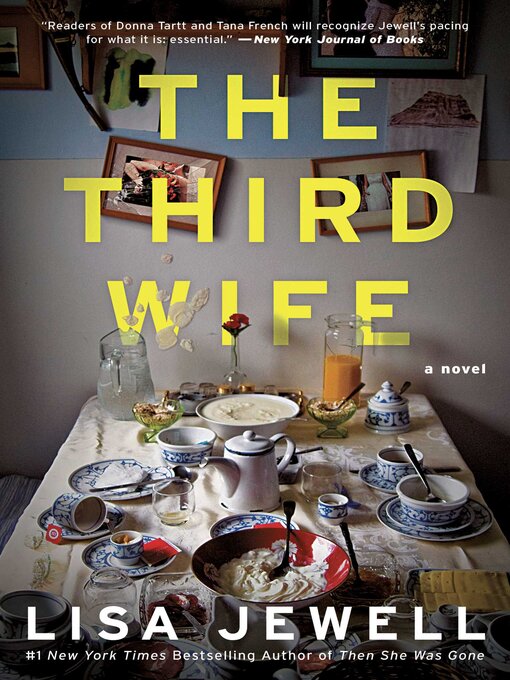 The Third Wife by Lisa Jewell
"In the early hours of a summer morning, a young woman steps into the path of an oncoming bus. A tragic accident? Or suicide?
At the center of this puzzle is Adrian Wolfe, a successful architect and grief-stricken widower, who, a year after his third wife's death, begins to investigate the cause. As Adrian looks back on their brief but seemingly happy marriage, disturbing secrets begin to surface. The divorces from his two previous wives had been amicable, or so it seemed; his children, all five of them, were resilient as ever, or so he thought. But something, or someone, must have pushed Maya over the edge."
I only have one Lisa Jewell book left to read, and I cannot wait to get my hands on it from the library!
I Found You is still my favorite book she has written, but I was hooked on the story of The Third Wife from the beginning. I did have trouble connecting with the characters which is one of the reasons I wouldn't give this book 5 stars. I didn't particularly like Adrian, and I couldn't relate to any of his wives. Also the fact that his two ex wives and Maya all got along extremely well just didn't seem very realistic to me.
Would I recommend? Yes
What has been the best book you have read recently? Let me know in the comments below!
xo, Scarlett