Today I am back with another recently reading post to share what I read in July 2022. I made it through 5 books, which is perfect for helping me get to my yearly goal of 60 this year!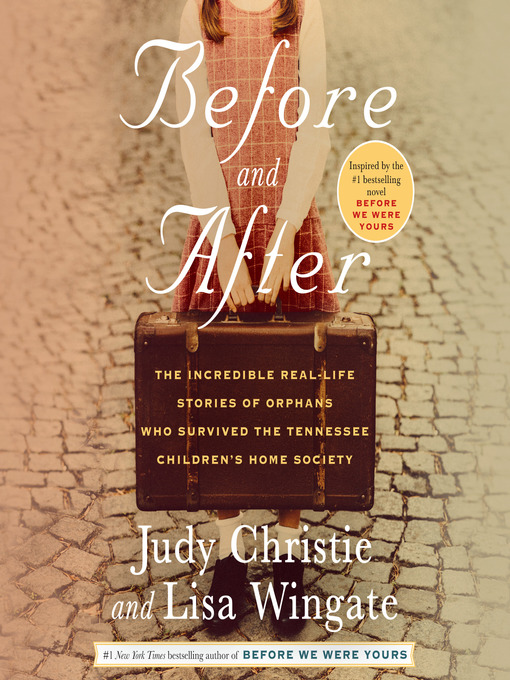 Before and After by Judy Christie and Lisa Wingate
"From the 1920s to 1950, Georgia Tann ran a black-market baby business at the Tennessee Children's Home Society in Memphis. She offered up more than 5,000 orphans tailored to the wish lists of eager parents—hiding the fact that many weren't orphans at all, but stolen sons and daughters of poor families, desperate single mothers, and women told in maternity wards that their babies had died.
The publication of Lisa Wingate's novel Before We Were Yours brought new awareness of Tann's lucrative career in child trafficking. Adoptees who knew little about their pasts gained insight into the startling facts behind their family histories. Encouraged by their contact with Wingate and award-winning journalist Judy Christie, who documented the stories of fifteen adoptees in this book, many determined Tann survivors set out to trace their roots and find their birth families.
Before and After includes moving and sometimes shocking accounts of the ways in which adoptees were separated from their first families. Often raised as only children, many have joyfully reunited with siblings in the final decades of their lives. Christie and Wingate tell of first meetings that are all the sweeter and more intense for time missed and of families from very different social backgrounds reaching out to embrace better-late-than-never brothers, sisters, and cousins. In a poignant culmination of art meeting life, many of the long-silent victims of the tragically corrupt system return to Memphis with the authors to reclaim their stories at a Tennessee Children's Home Society reunion . . . with extraordinary results."
I listened this a big chunk of this one on my drive from South Carolina to Illinois, and it was so interesting to hear some of the real stories that helped inspire Before We Were Yours!
Rating: 5/5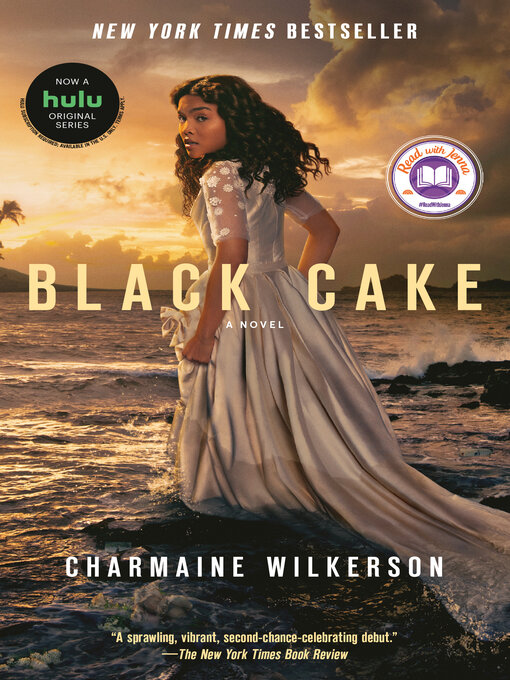 Black Cake by Charmaine Wilkerson
"We can't choose what we inherit. But can we choose who we become?
In present-day California, Eleanor Bennett's death leaves behind a puzzling inheritance for her two children, Byron and Benny: a black cake, made from a family recipe with a long history, and a voice recording. In her message, Eleanor shares a tumultuous story about a headstrong young swimmer who escapes her island home under suspicion of murder. The heartbreaking tale Eleanor unfolds, the secrets she still holds back, and the mystery of a long-lost child challenge everything the siblings thought they knew about their lineage and themselves.
Can Byron and Benny reclaim their once-close relationship, piece together Eleanor's true history, and fulfill her final request to "share the black cake when the time is right"? Will their mother's revelations bring them back together or leave them feeling more lost than ever?
Charmaine Wilkerson's debut novel is a story of how the inheritance of betrayals, secrets, memories, and even names can shape relationships and history. Deeply evocative and beautifully written, Black Cake is an extraordinary journey through the life of a family changed forever by the choices of its matriarch."
This was what I read while I was in Alaska and on the plane back, and overall it was a good read. I really enjoyed the writing style of this book and the short chapters. This book included many sensitive issues without going overboard, but included things like family issues, resentment, racism, identity theft, and much more! I didn't know much going in and didn't realize that this was going to be an intense book at times, yet it was done in a way that made me want to just keep reading.
Rating: 4/5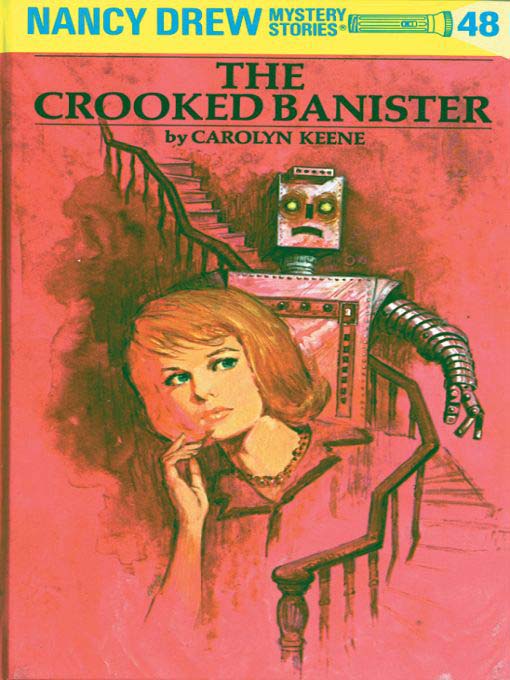 The Crooked Banister by Carolyn Keene
"Nancy and her friends Bess and George spend an exciting week exploring a mysterious zigzag house with its fantastically crooked staircase, its bizarre serpent picture, and an unpredictable robot that nearly causes the young detective to lose her life. But despite the threat of danger from the robot, Nancy is determined to solve the mystery of the weird house and to locate the missing owner who is wanted by the police. It takes keen logic and quick thinking for the young detective to plow through the tangled thicket of clues and find the key to this complex puzzle. With the help of her friends, Nancy captures an elusive swindler and uncovers the secret of the crooked banister, but not before they have several hair-raising adventures – one on a broken bridge over flaming water, another in a hidden room with poisoned portraits!"
I found this Nancy Drew book at a thrift store, so of course I had to add it to my collection and read it this summer by the pool. This one isn't one of my favorite Nancy Drew stories, but I still enjoyed it!
Rating: 3.5/5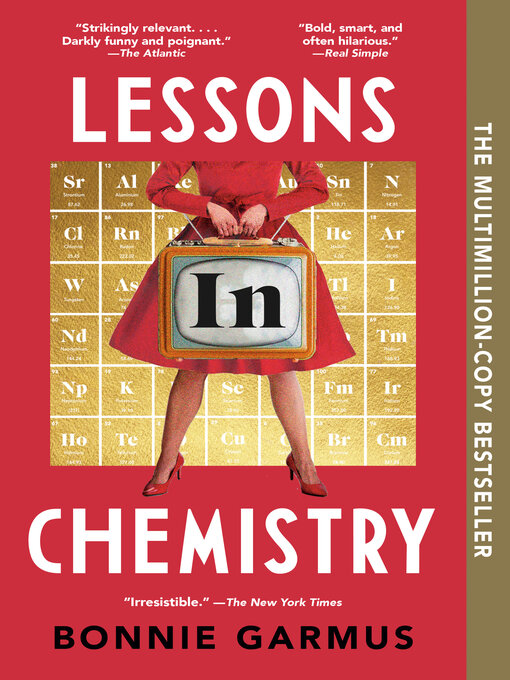 Lessons in Chemistry by Bonnie Garmus
"Chemist Elizabeth Zott is not your average woman. In fact, Elizabeth Zott would be the first to point out that there is no such thing as an average woman. But it's the early 1960s and her all-male team at Hastings Research Institute takes a very unscientific view of equality. Except for one: Calvin Evans; the lonely, brilliant, Nobel–prize nominated grudge-holder who falls in love with—of all things—her mind. True chemistry results.
But like science, life is unpredictable. Which is why a few years later Elizabeth Zott finds herself not only a single mother, but the reluctant star of America's most beloved cooking show Supper at Six. Elizabeth's unusual approach to cooking ("combine one tablespoon acetic acid with a pinch of sodium chloride") proves revolutionary. But as her following grows, not everyone is happy. Because as it turns out, Elizabeth Zott isn't just teaching women to cook. She's daring them to change the status quo."
This book was by far the best one I read this month, and may be one of my favorites for 2022. It was so different than most other books I read that I really enjoyed it, and I loved the quirky writing that brought Elizabeth Zott to life. One of my favorite parts was the sarcastic monologues of the dog, Six-Thirty.
Rating: 5/5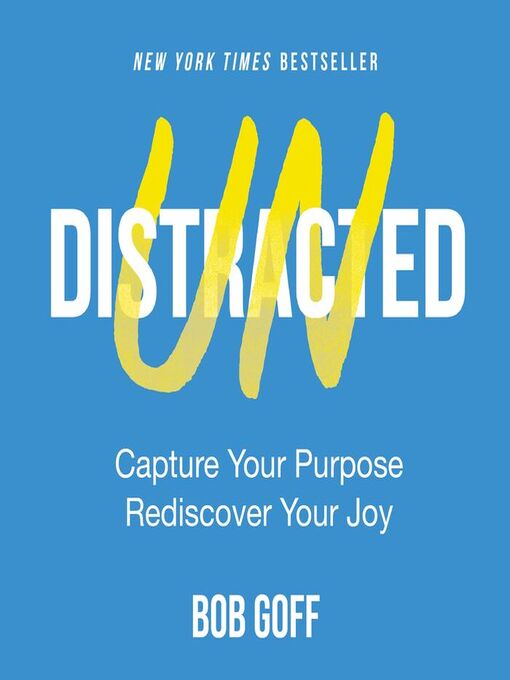 Undistracted by Bob Goff
"Through the pithy and inspiring storytelling that has endeared him to millions, New York Times bestselling author Bob Goff invites you to laugh with more gusto, dream with more confidence, and love with more intention in this disarming call to live Undistracted.
Bob's stories are like the rumble strips on the road that make you suddenly alert to how far you have drifted from your lane. From visiting friends in San Quentin to accidentally getting into a stalker's car at the airport to establishing Uganda's first space program, Bob shows you the way back to an audaciously attentive life.
Your undistracted life is an adventure waiting to happen. What stories will you live with undistracted purpose and unstoppable joy?"
I wanted to read another nonfiction book this month, so I picked up Bob Goff's latest book. I enjoy his optimism and all the wild stories he shares, but I did not feel like I learned much from this book or that he shared anything of much depth.
Rating: 3.5/5
That wraps up what I read in July 2022! Checkout what I read in June here if you need more recommendations!