Today I am back to share what 5 books I read in June 2022! This month was a bit of a slump for me as I had a few 3 star reads and a few 4 star reads.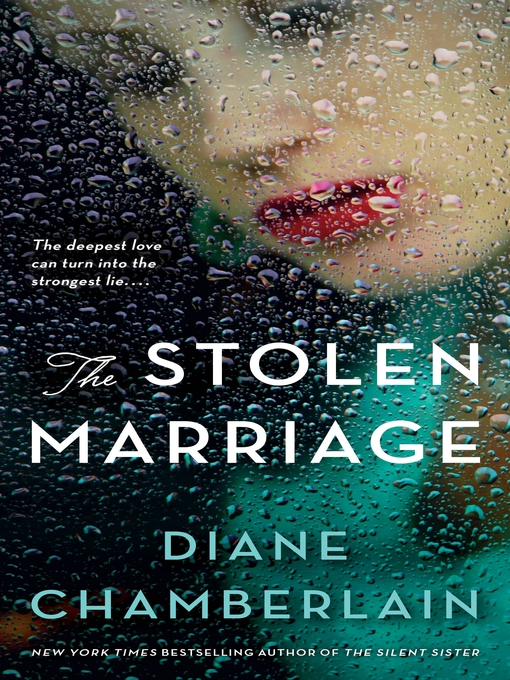 The Stolen Marriage by Diane Chamberlain
"It is 1944. Pregnant, alone, and riddled with guilt, twenty-three-year-old Tess DeMello abruptly gives up her budding career as a nurse and ends her engagement to the love of her life, unable to live a lie. Instead, she turns to the baby's father for help and agrees to marry him, moving to the small, rural town of Hickory, North Carolina. Tess's new husband, Henry Kraft, is a secretive man who often stays out all night, hides money from his new wife, and shows her no affection. Tess quickly realizes she's trapped in a strange and loveless marriage with no way out.
The people of Hickory love and respect Henry but see Tess as an outsider, treating her with suspicion and disdain. When one of the town's golden girls dies in a terrible accident, everyone holds Tess responsible. But Henry keeps his secrets even closer now, though it seems that everyone knows something about him that Tess does not.
When a sudden polio epidemic strikes Hickory, the townspeople band together to build a polio hospital. Tess knows she is needed and defies Henry's wishes to begin working at there. Through this work, she begins to find purpose and meaning. Yet at home, Henry's actions grow more alarming by the day. As Tess works to save the lives of her patients, can she untangle the truth behind her husband's mysterious behavior and find the love—and the life—she was meant to have?"
This was a book that I bought on a whim at a used book store, and I ended up really enjoying it! I enjoyed the beginning and the end had some good twists, but I will say I wish it was a bit shorter as the middle part felt slow. I loved the history of this town in North Carolina during polio epidemic since I hadn't ever heard of it before.
Rating: 4/5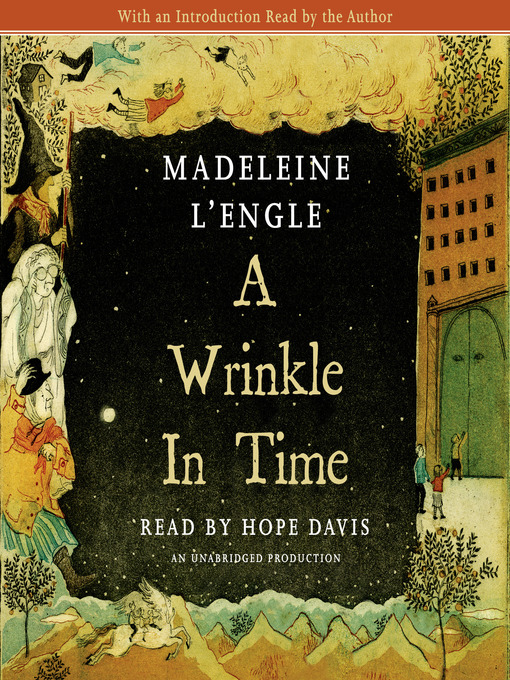 A Wrinkle In Time by Madeleine L'Engle
"Meg Murray, her little brother Charles Wallace, and their mother are having a midnight snack on a dark and stormy night when an unearthly stranger appears at their door. He claims to have been blown off course, and goes on to tell them that there is such a thing as a "tesseract," which, if you didn't know, is a wrinkle in time. Meg's father had been experimenting with time-travel when he suddenly disappeared. Will Meg, Charles Wallace, and their friend Calvin outwit the forces of evil as they search through space for their father?"
I had started this book in elementary school but never finished it, so I decided to listen to the audiobook of it this month to see if I would enjoy it. I am trying to add in a few more classic books to the ones I am reading, and this was a great one! Listening to the audiobook was a great choice for this one due to the number of characters.
Rating: 4/5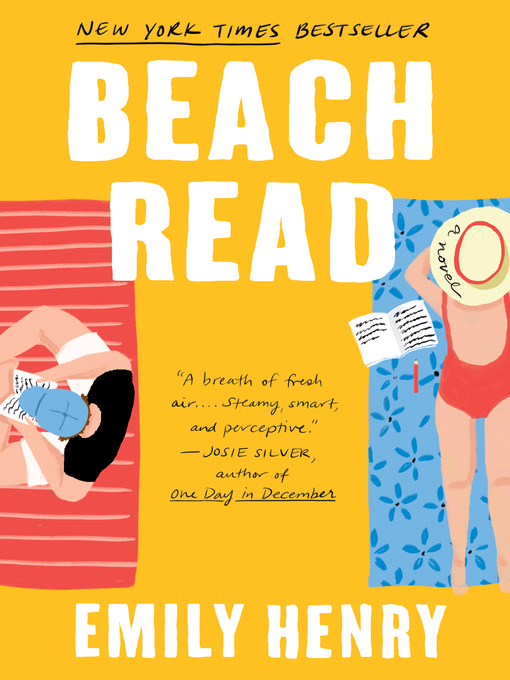 Beach Read by Emily Henry
"Augustus Everett is an acclaimed author of literary fiction. January Andrews writes bestselling romance. When she pens a happily ever after, he kills off his entire cast.
They're polar opposites.
In fact, the only thing they have in common is that for the next three months, they're living in neighboring beach houses, broke, and bogged down with writer's block.
Until, one hazy evening, one thing leads to another and they strike a deal designed to force them out of their creative ruts: Augustus will spend the summer writing something happy, and January will pen the next Great American Novel. She'll take him on field trips worthy of any rom-com montage, and he'll take her to interview surviving members of a backwoods death cult (obviously). Everyone will finish a book and no one will fall in love. Really."
After reading Book Lovers by Emily Henry last month, I was interested in seeing if I would like this one too. I think I liked this one more than I liked Book Lovers, but I will say I was disappointed that this barely included a beach. I enjoyed People We Meet On Vacation the most out of her books.
Rating: 4/5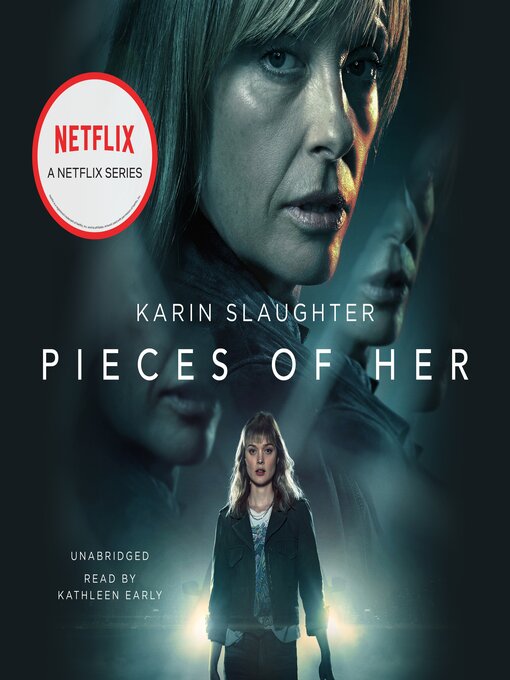 Pieces of Her by Karin Slaughter
"Andrea Cooper knows everything about her mother, Laura. She knows Laura has spent nearly her whole life in the small beachside town of Belle Isle, Georgia; she knows Laura's never wanted anything more than to lead a quiet, normal life in this conventional community; she knows Laura's a kind and beloved speech pathologist who helps others; she knows Laura's never kept a secret in her life. Andrea knows that Laura is everything she isn't—confident, settled, sure of herself. Feeling listless, with no direction, Andrea, unlike Laura, struggles to find her way.
But Andrea's certainty is upended when a visit to the mall is shattered by an act of horrifying violence that reveals a completely different side of Laura—a cool woman who calmly faces down a murderer. It turns out that before Andrea's mother was Laura, she was someone completely different. For nearly thirty years she's been hiding from the woman she once was, lying low in the hope that no one would ever find her. But now she's been exposed, and nothing will ever be the same again.
The assailant was a mentally troubled, teenaged scion of Georgia law enforcement royalty, and now the police want answers about what really happened in those terrifying moments at the mall. Though she's being scrutinized at every level of the criminal justice system and her innocence is on the line, Laura refuses to speak to anyone, including her own daughter. She pushes Andrea away, insisting it's time for her to stand alone and make a life for herself.
To save her mother, Andrea embarks on a desperate journey following the breadcrumb trail of her mother's past. Andrea knows that if she can't uncover the secrets hidden there, there may be no future for her mother … or her."
I also picked this one up about a year ago at a used book store, and just got around to reading it now. I mainly bought it because it was a thriller where one of the main characters was a speech pathologist, but sadly it missed the mark for me. I was intrigued the first 100 pages or so, but then I wasn't as intrigued with the other point of views besides Andreas. I also felt like it was drawn out for longer than needed.
Rating: 2.5/5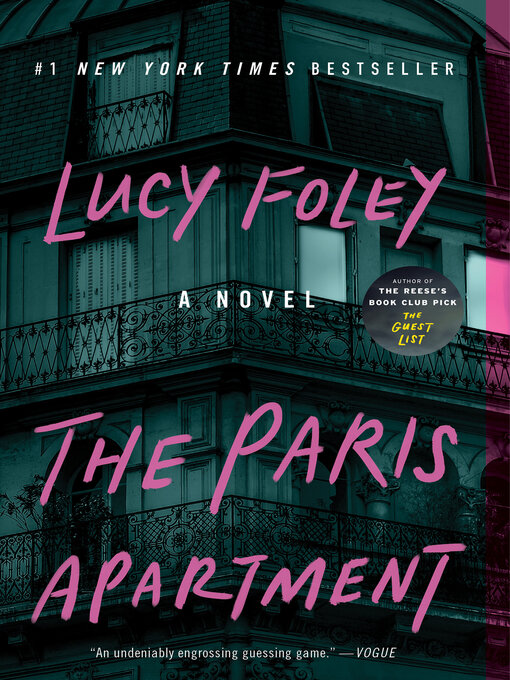 The Paris Apartment by Lucy Foley
"Jess needs a fresh start. She's broke and alone, and she's just left her job under less than ideal circumstances. Her half-brother Ben didn't sound thrilled when she asked if she could crash with him for a bit, but he didn't say no, and surely everything will look better from Paris. Only when she shows up – to find a very nice apartment, could Ben really have afforded this? – he's not there.
The longer Ben stays missing, the more Jess starts to dig into her brother's situation, and the more questions she has. Ben's neighbors are an eclectic bunch, and not particularly friendly. Jess may have come to Paris to escape her past, but it's starting to look like it's Ben's future that's in question.
The socialite – The nice guy – The alcoholic – The girl on the verge – The concierge
Everyone's a neighbor. Everyone's a suspect. And everyone knows something they're not telling."
I didn't really like any characters in this story and the writing was over the top at times. I also felt like this had been done before, and parts really reminded me of Lock Every Door by Riley Sager, but I enjoyed that one a lot more. Overall, I would recommend other books by Lucy Foley, such as The Guest List, before this one.
Rating: 3/5
That wraps up what I read in June! I am excited to get back on track with these books posts, even if some months are shorter or less high reviews like this month. Checkout my last recently reading post here!
xo, Scarlett