August was a busy month for me between settling into my new apartment and starting my job! I was shocked when I just was looking back through the books and saw I finished 7 books, because I feel like I barely read at all! Granted, about half of those were audiobooks, but still! Today I am going to share what I read in August 2020, and which were some of my favorites and least favorites.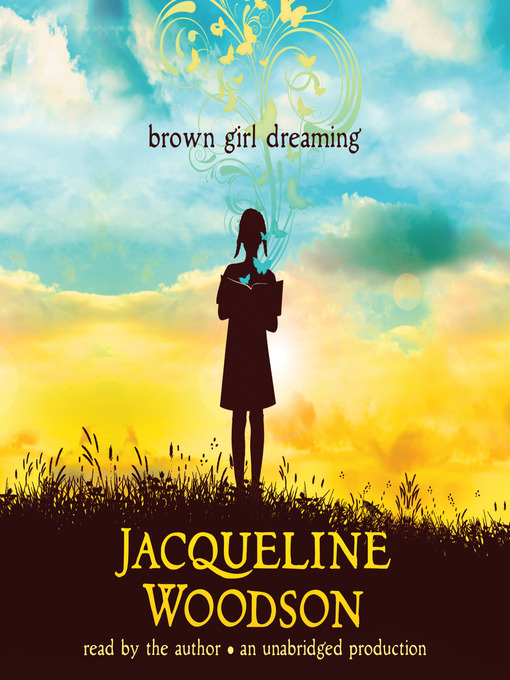 Brown Girl Dreaming by Jacqueline Woodson
"Raised in South Carolina and New York, Woodson always felt halfway home in each place. In vivid poems, she shares what it was like to grow up as an African American in the 1960s and 1970s, living with the remnants of Jim Crow and her growing awareness of the Civil Rights Movement. Touching and powerful, each poem is both accessible and emotionally charged, each line a glimpse into a child's soul as she searches for her place in the world. Woodson's eloquent poetry also reflects the joy of finding her voice through writing stories, despite the fact that she struggled with reading as a child. Her love of stories inspired her and stayed with her, creating the first sparks of the gifted writer she was to become."
This was one I listened to on audiobook, and I liked it that way as you could hear more of the inflections in the authors voice as she told the story. I loved hearing about how she found a way to share her experiences through writing stories. I also felt like she painted a good picture of what was happening with her words, which made me get a better glimpse what it would be like to be in her shoes.
Rating: 4/5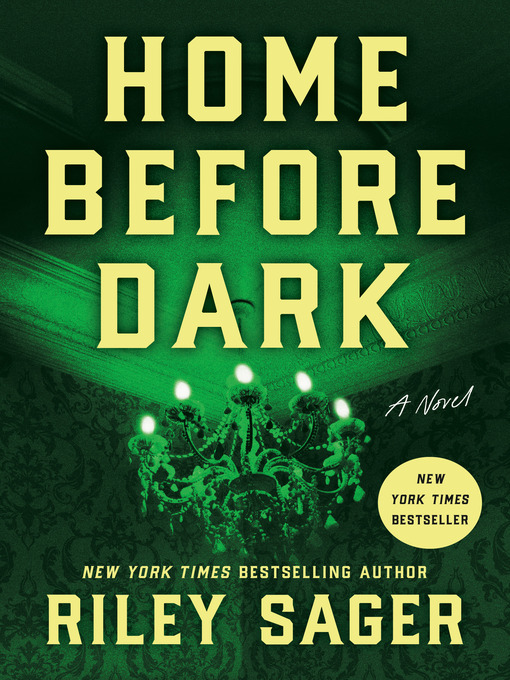 Home Before Dark by Riley Sager
"What was it like? Living in that house.
Maggie Holt is used to such questions. Twenty-five years ago, she and her parents, Ewan and Jess, moved into Baneberry Hall, a rambling Victorian estate in the Vermont woods. They spent three weeks there before fleeing in the dead of night, an ordeal Ewan later recounted in a nonfiction book called House of Horrors. His tale of ghostly happenings and encounters with malevolent spirits became a worldwide phenomenon, rivaling The Amityville Horror in popularity—and skepticism.
Today, Maggie is a restorer of old homes and too young to remember any of the events mentioned in her father's book. But she also doesn't believe a word of it. Ghosts, after all, don't exist. When Maggie inherits Baneberry Hall after her father's death, she returns to renovate the place to prepare it for sale. But her homecoming is anything but warm. People from the past, chronicled in House of Horrors, lurk in the shadows. And locals aren't thrilled that their small town has been made infamous thanks to Maggie's father. Even more unnerving is Baneberry Hall itself—a place filled with relics from another era that hint at a history of dark deeds. As Maggie experiences strange occurrences straight out of her father's book, she starts to believe that what he wrote was more fact than fiction."
If you have been following my book posts for a while, you will know I really like Riley Sager's books, and I had been waiting for this one since I heard about it last fall! I loved the creepy atmosphere of Baneberry Hall, and there were quite a few twists throughout that I didn't see coming. Overall, I really liked this one, but still would recommend reading Final Girls if you haven't read any of Sager's books!
Rating: 4/5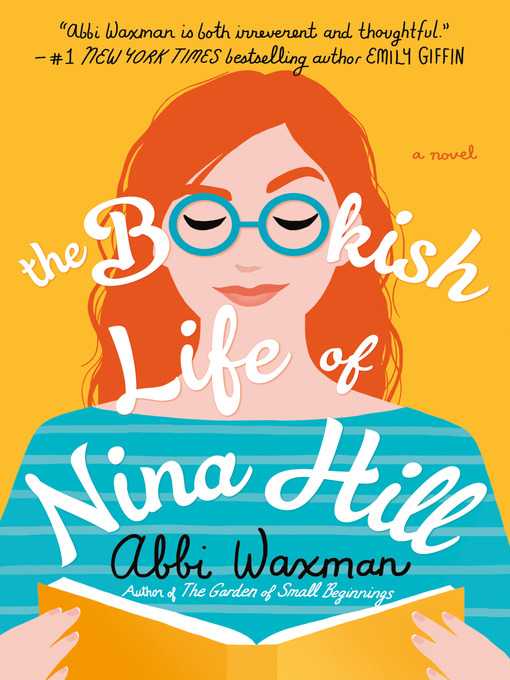 The Bookish Life of Nina Hill by Abbi Waxman
"The only child of a single mother, Nina has her life just as she wants it: a job in a bookstore, a kick-butt trivia team, a world-class planner and a cat named Phil. If she sometimes suspects there might be more to life than reading, she just shrugs and picks up a new book.
When the father Nina never knew existed suddenly dies, leaving behind innumerable sisters, brothers, nieces, and nephews, Nina is horrified. They all live close by! They're all—or mostly all—excited to meet her! She'll have to Speak. To. Strangers. It's a disaster! And as if that wasn't enough, Tom, her trivia nemesis, has turned out to be cute, funny, and deeply interested in getting to know her. Doesn't he realize what a terrible idea that is?
Nina considers her options.
1. Completely change her name and appearance. (Too drastic, plus she likes her hair.)
2. Flee to a deserted island. (Hard pass, see: coffee).
3. Hide in a corner of her apartment and rock back and forth. (Already doing it.)
It's time for Nina to come out of her comfortable shell, but she isn't convinced real life could ever live up to fiction. It's going to take a brand-new family, a persistent suitor, and the combined effects of ice cream and trivia to make her turn her own fresh page."
I had seen this one floating around bookstagram for months, so I finally picked it up this month to see what the hype was about! I ended up really liking Nina's character and the story as a whole. I also enjoyed the humor and literary references sprinkled throughout.
Rating: 4.5/5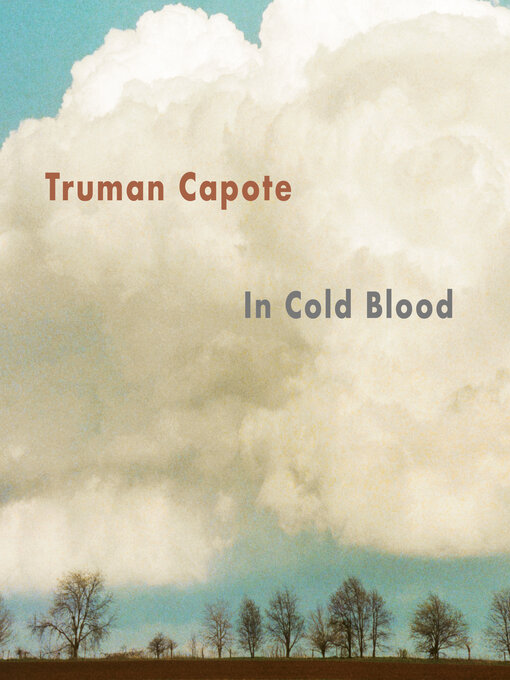 In Cold Blood by Truman Capote
"On November 15, 1959, in the small town of Holcomb, Kansas, four members of the Clutter family were savagely murdered by blasts from a shotgun held a few inches from their faces. There was no apparent motive for the crime, and there were almost no clues.
As Truman Capote reconstructs the murder and the investigation that led to the capture, trial, and execution of the killers, he generates both mesmerizing suspense and astonishing empathy. In Cold Blood is a work that transcends its moment, yielding poignant insights into the nature of American violence."
This had been on my to read list for years since I like true crime and it is more of a classic. I just never got around to it until this month when I started listening to the audiobook version of it! I really enjoyed listening to it that way and it almost felt like I was listening to a true crime podcast at times! I had never heard of this murder before, so it was really interesting to listen to it all unfold and get the backstory on the Clutter family and the murderers.
Rating: 5/5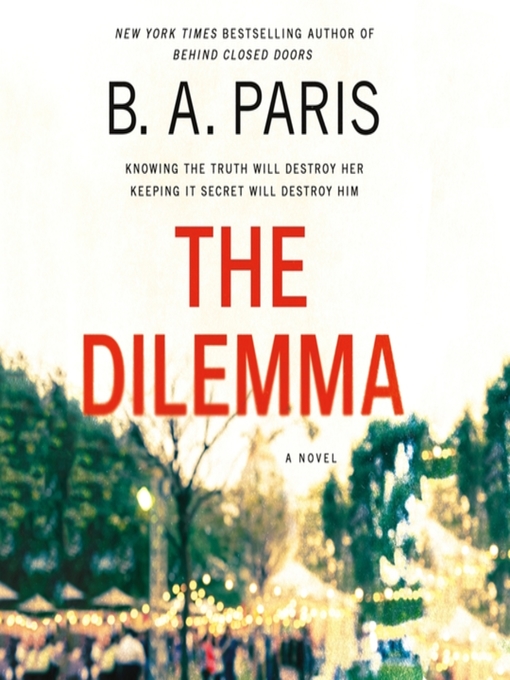 The Dilemma by B.A. Paris
"It's Livia's 40th birthday, and her husband Adam is throwing her the party of a lifetime to make up for the wedding they never had. Everyone she loves will be there, except her daughter Marnie, who's studying abroad. But Livia is secretly glad Marnie won't be there.
Livia has recently uncovered a secret about their daughter which, if revealed, will shake the foundation of their family to its core. She needs to tell Adam, but she's waiting until the party is over so they can have this last happy time together.
Adam, meanwhile, has his own surprise for Livia: he's arranged for Marnie to secretly fly back for the party. But before Marnie arrives, Adam hears some terrible news. Now he too is faced with a dilemma: Does he share what he's learned with his wife? Is hiding the truth the same as telling a lie? And how far are Adam and Livia willing to go to protect the ones they love—and give each other a last few hours of happiness?"
I am a little torn on this one. I listened to it as an audiobook and was pretty invested in the story, yet it still felt like it was kind of stretched out and at the end I was disappointed that nothing happened to make it all worth it. A lot of it also seemed unrealistic and many of the problems could have been easily avoided with some simple communication. I also went into it thinking it was going to be a thriller because that is what it is listed as, however it is definitely more of a family drama than a thriller, which was disappointing to me.
Rating: 3.5/5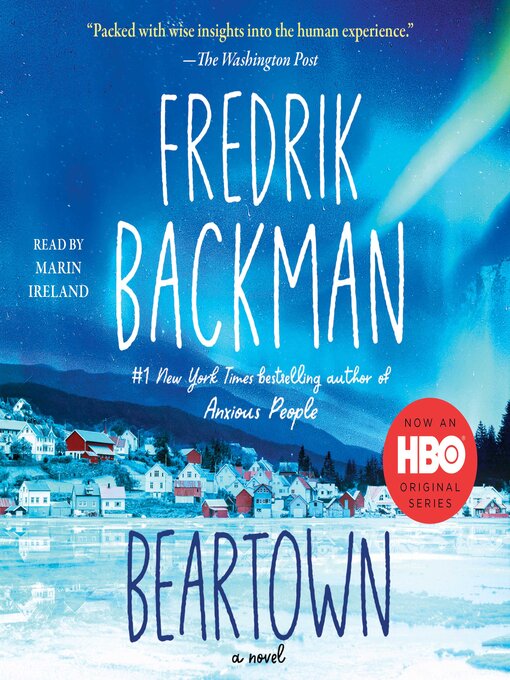 Beartown by Fredrik Backman
"People say Beartown is finished. A tiny community nestled deep in the forest, it is slowly losing ground to the ever-encroaching trees. But down by the lake stands an old ice rink, built generations ago by the working men who founded this town. And in that ice rink is the reason people in Beartown believe tomorrow will be better than today. Their junior ice hockey team is about to compete in the national semi-finals, and they actually have a shot at winning. All the hopes and dreams of this place now rest on the shoulders of a handful of teenage boys.
Being responsible for the hopes of an entire town is a heavy burden, and the semi-final match is the catalyst for a violent act that will leave a young girl traumatized and a town in turmoil. Accusations are made and, like ripples on a pond, they travel through all of Beartown, leaving no resident unaffected."
This was another book that had been on my list for years, so when I needed a new audiobook and this one was available, I decided to try it. First off, can we just talk about how pretty the cover is!? And I was surprised by how much I actually enjoyed the story! I read A Man Called Ove a few years back and loved it, so I don't know why I haven't read any of his other books until now! I love how he develops his characters so well and how easy it is to become invested in them, or in this case, in the whole town. This story definitely had a heavier undertone due to the nature of the story, but Backman navigated the topics so well. Also the fact that there is a sequel and a third one coming out next year? Amazing. If you need me, I'll be reading Fredrik Backman's books for the rest of the year. 😉
Rating: 5/5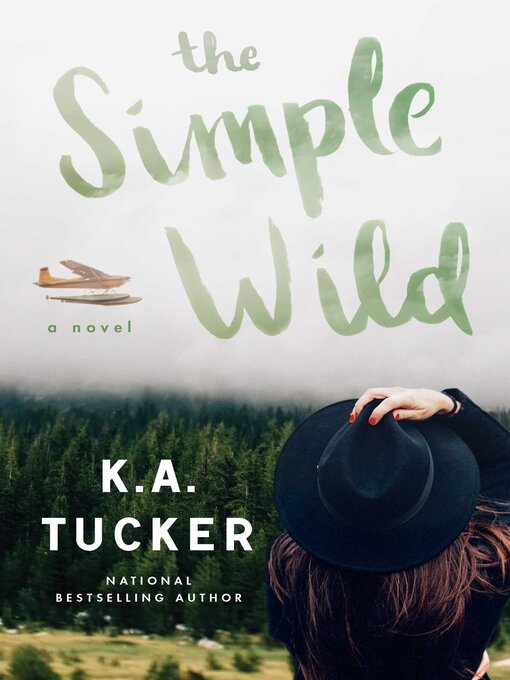 The Simple Wild by K.A. Tucker
"City girl Calla Fletcher attempts to reconnect with her estranged father, and unwittingly finds herself torn between her desire to return to the bustle of Toronto and a budding relationship with a rugged Alaskan pilot in this masterful new romance from acclaimed author K.A. Tucker.
Calla Fletcher was two when her mother took her and fled the Alaskan wild, unable to handle the isolation of the extreme, rural lifestyle, leaving behind Calla's father, Wren Fletcher, in the process. Calla never looked back, and at twenty-six, a busy life in Toronto is all she knows. But when her father reaches out to inform her that his days are numbered, Calla knows that it's time to make the long trip back to the remote frontier town where she was born.
She braves the roaming wildlife, the odd daylight hours, the exorbitant prices, and even the occasional—dear God—outhouse, all for the chance to connect with her father: a man who, despite his many faults, she can't help but care for. While she struggles to adjust to this new subarctic environment, Jonah—the quiet, brooding, and proud Alaskan pilot who keeps her father's charter plane company operational—can't imagine calling anywhere else home. And he's clearly waiting with one hand on the throttle to fly this city girl back to where she belongs, convinced that she's too pampered to handle the wild.
Jonah is probably right, but Calla is determined to prove him wrong. As time passes, she unexpectedly finds herself forming a bond with the burly pilot. As his undercurrent of disapproval dwindles, it's replaced by friendship—or perhaps something deeper? But Calla is not in Alaska to stay and Jonah will never leave. It would be foolish of her to kindle a romance, to take the same path her parents tried—and failed at—years ago."
This was another one I saw going around Bookstagram for a while, and I decided to give it a try. I am typically not a huge romance fan, but the Alaska setting made me want to read this one at the same time I was listening to Beartown (also set in Alaska). Two very different stories, yet two good ones. I really liked Calla's character and the bravery she showed by flying out to stay with a dad she barely even knew after getting bad news. Also, she runs a lifestyle blog, so really, what's not to like haha. Clearly there was quite a few sad parts throughout as her dad gets sicker, but there also were parts that made me laugh out loud. Overall, would recommend, especially if you are into romance books!
Rating: 4/5
That is what I read in August 2020! It is crazy to think that I only have 4 more of these to write this year! Luckily I am still on track to reach my Goodreads goal (currently 77/90), so I can't wait to see how many books I actually end up reading this year.
Tell me in the comments if you have read anything good recently!
xo, Scarlett