July was such a busy month for me between moving back to Illinois from Colorado, and then packing up and moving down to South Carolina a week later! However, audiobooks helped me still get through quite a few books this month, so I am excited to share what I read in July 2020!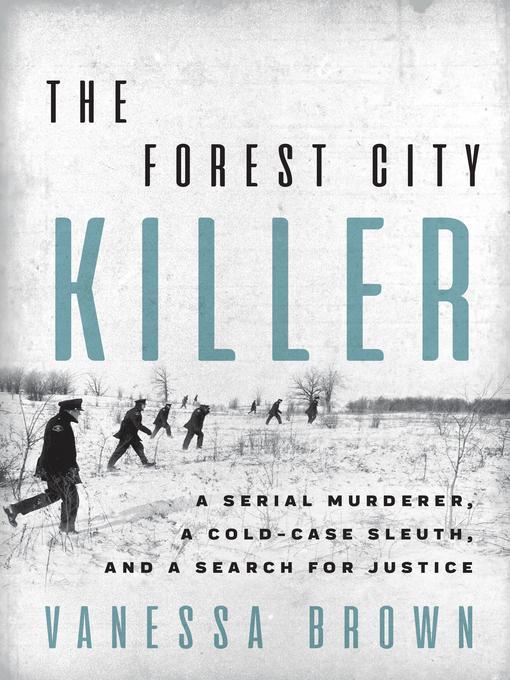 The Forest City Killer by Vanessa Brown
"Fifty years ago, a serial killer prowled the quiet city of London, Ontario, marking it as his hunting grounds. As young women and boys were abducted, raped, and murdered, residents of the area held their loved ones closer and closer, terrified of the monster — or monsters — stalking the streets. Homicide detective Dennis Alsop began hunting the killer in the 1960s, and he didn't stop searching until his death 40 years later. For decades, detectives, actual and armchair, and the victims' families and friends continued to ask questions: Who was the Forest City Killer? Was there more than one person, or did a depraved individual commit all of these crimes on his own?
Combing through the files Detective Alsop left behind, researcher Vanessa Brown reopens the cases, revealing previously unpublished witness statements, details of evidence, and astonishing revelations. And through her investigation, Vanessa posits the unthinkable: is it possible that the Forest City Killer is still alive and, like the notorious Golden State Killer, a simple DNA test could bring him to justice?"
I hadn't heard of this case before, but it was a really interesting read to see how these cases could be connected and the theories behind it. If you like true crime, I think you would also enjoy this one!
Rating: 4/5

The Underground Railroad by Colson Whitehead
"Cora is a slave on a cotton plantation in Georgia. Life is hell for all the slaves, but especially bad for Cora; an outcast even among her fellow Africans, she is coming into womanhood—where even greater pain awaits. When Caesar, a recent arrival from Virginia, tells her about the Underground Railroad, they decide to take a terrifying risk and escape. Matters do not go as planned—Cora kills a young white boy who tries to capture her. Though they manage to find a station and head north, they are being hunted.
In Whitehead's ingenious conception, the Underground Railroad is no mere metaphor—engineers and conductors operate a secret network of tracks and tunnels beneath the Southern soil. Cora and Caesar's first stop is South Carolina, in a city that initially seems like a haven. But the city's placid surface masks an insidious scheme designed for its black denizens. And even worse: Ridgeway, the relentless slave catcher, is close on their heels. Forced to flee again, Cora embarks on a harrowing flight, state by state, seeking true freedom.
Like the protagonist of Gulliver's Travels, Cora encounters different worlds at each stage of her journey—hers is an odyssey through time as well as space. As Whitehead brilliantly re-creates the unique terrors for black people in the pre–Civil War era, his narrative seamlessly weaves the saga of America from the brutal importation of Africans to the unfulfilled promises of the present day. The Underground Railroad is at once a kinetic adventure tale of one woman's ferocious will to escape the horrors of bondage and a shattering, powerful meditation on the history we all share."
I listened to this one via audiobook, and really enjoyed getting through it that way! It had been on my list for years and I kept pushing off reading it since I knew there were be a lot of unrelenting horror in it just due to the subject, so I think audiobook was a good choice for me! I could tell how much research went into this book, which made it a good read. However I do wish that Cora's parts were written in first person, instead of third person, as I felt detached from Cora and her perspective throughout the book. I think the emotions could've shined through more the other way, but that is also just a personal preference!
Rating: 3.5/5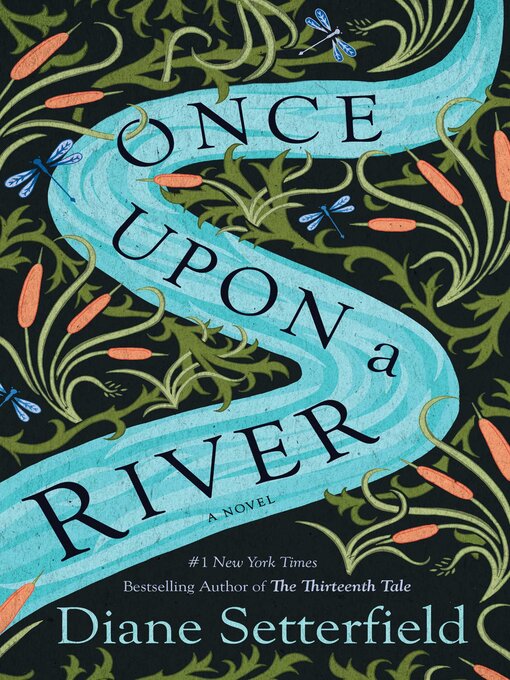 Once Upon A River by Diane Setterfield
On a dark midwinter's night in an ancient inn on the river Thames, an extraordinary event takes place. The regulars are telling stories to while away the dark hours, when the door bursts open on a grievously wounded stranger. In his arms is the lifeless body of a small child. Hours later, the girl stirs, takes a breath and returns to life. Is it a miracle? Is it magic? Or can science provide an explanation? These questions have many answers, some of them quite dark indeed.
Those who dwell on the river bank apply all their ingenuity to solving the puzzle of the girl who died and lived again, yet as the days pass the mystery only deepens. The child herself is mute and unable to answer the essential questions: Who is she? Where did she come from? And to whom does she belong? But answers proliferate nonetheless.
Three families are keen to claim her. A wealthy young mother knows the girl is her kidnapped daughter, missing for two years. A farming family reeling from the discovery of their son's secret liaison stand ready to welcome their granddaughter. The parson's housekeeper, humble and isolated, sees in the child the image of her younger sister. But the return of a lost child is not without complications and no matter how heartbreaking the past losses, no matter how precious the child herself, this girl cannot be everyone's. Each family has mysteries of its own, and many secrets must be revealed before the girl's identity can be known.
If you have been around and read any of my previous book posts, you will notice that I don't really ever read fantasy books. However, I read this because my friends mom recommended it, and I ended up really enjoying it! I would also classify this one has a mystery, and I think that helped me get hooked from the beginning!
Rating: 4/5

The Four Tendencies by Gretchen Rubin
"During her multibook investigation into understand human nature, Gretchen Rubin realized that by asking the seemingly dry question "How do I respond to expectations?" we gain explosive self-knowledge. She discovered that based on their answer, people fit into Four Tendencies: Upholders, Questioners, Obligers, and Rebels. Our Tendency shapes every aspect of our behavior, so using this framework allows us to make better decisions, meet deadlines, suffer less stress, and engage more effectively.
More than 600,000 people have taken her online quiz, and managers, doctors, teachers, spouses, and parents already use the framework to help people make significant, lasting change.
The Four Tendencies hold practical answers if you've ever thought…
· People can rely on me, but I can't rely on myself.
· How can I help someone to follow good advice?
· People say I ask too many questions.
· How do I work with someone who refuses to do what I ask—or who keeps telling me what to do?
With sharp insight, compelling research, and hilarious examples, The Four Tendencies will help you get happier, healthier, more productive, and more creative. It's far easier to succeed when you know what works for you."
My friend and I listened to this audiobook on the way back from Colorado since we had 14 hours to fill, and it was a great choice! We fit into two different tendencies, so as the book explained each one it was interesting to see how I fit into one and she fit into a different one! I had heard of this framework briefly on her podcast before, but it was interesting to learn about it more in depth and see how your tendency shapes your decisions.
Rating: 4.5/5

A Good Girl's Guide To Murder by Holly Jackson
"Everyone in Fairview knows the story.
Pretty and popular high school senior Andie Bell was murdered by her boyfriend, Sal Singh, who then killed himself. It was all anyone could talk about. And five years later, Pip sees how the tragedy still haunts her town.
But she can't shake the feeling that there was more to what happened that day. She knew Sal when she was a child, and he was always so kind to her. How could he possibly have been a killer?
Now a senior herself, Pip decides to reexamine the closed case for her final project, at first just to cast doubt on the original investigation. But soon she discovers a trail of dark secrets that might actually prove Sal innocent . . . and the line between past and present begins to blur. Someone in Fairview doesn't want Pip digging around for answers, and now her own life might be in danger."
This is a YA thriller, and while it definitely did feel pretty YA at times, I still really enjoyed it! There were so many good twists in this book, and I really liked Pip's character. This book was also quick paced and one I didn't want to put down, and once I got to the ending it was a satisfying one. Which doesn't always happen with thrillers! I've seen that there are sequels coming out to it too, so I can't wait to read those!
Rating: 5/5

The Guest list by Lucy Foley
The bride – The plus one – The best man – The wedding planner – The bridesmaid – The body
On an island off the coast of Ireland, guests gather to celebrate two people joining their lives together as one. The groom: handsome and charming, a rising television star. The bride: smart and ambitious, a magazine publisher. It's a wedding for a magazine, or for a celebrity: the designer dress, the remote location, the luxe party favors, the boutique whiskey. The cell phone service may be spotty and the waves may be rough, but every detail has been expertly planned and will be expertly executed.
But perfection is for plans, and people are all too human. As the champagne is popped and the festivities begin, resentments and petty jealousies begin to mingle with the reminiscences and well wishes. The groomsmen begin the drinking game from their school days. The bridesmaid not-so-accidentally ruins her dress. The bride's oldest (male) friend gives an uncomfortably caring toast.
And then someone turns up dead. Who didn't wish the happy couple well? And perhaps more important, why?
This thriller had me hooked from the beginning and was reminiscent of an Agatha Christie whodunnit novel. At first it seemed like so many unknowns and and so many characters, however by the end all the pieces fit neatly together. I did guess a few of the twists, however there were plenty that I still didn't guess, so I didn't feel it took way from the story as a whole.
Rating: 4.5/5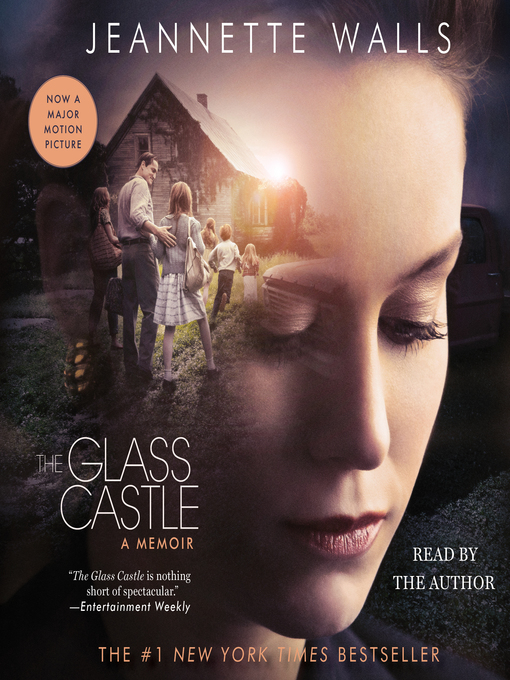 The Glass Castle by Jeannette Walls
"The Glass Castle is a remarkable memoir of resilience and redemption, and a revelatory look into a family at once deeply dysfunctional and uniquely vibrant. When sober, Jeannette's brilliant and charismatic father captured his children's imagination, teaching them physics, geology, and how to embrace life fearlessly. But when he drank, he was dishonest and destructive. Her mother was a free spirit who abhorred the idea of domesticity and didn't want the responsibility of raising a family.
The Walls children learned to take care of themselves. They fed, clothed, and protected one another, and eventually found their way to New York. Their parents followed them, choosing to be homeless even as their children prospered."
Another one that I listened to on audiobook this month while driving and cleaning! I got this one because it was available immediately from my library and I am pretty sure multiple people have recommended it to me. I am so glad I finally listened to it because Jeannine is a fantastic story teller. I loved the audiobook because she was narrating the story, and I had to remind myself throughout that this was actually her childhood, not a fiction story since it felt like a fiction world. Be prepared to despise her parents if you read this, even though she continues to love them throughout the book despite their actions.
Rating: 5/5
That wraps up what I read in July 2020! Crazy to think that we are over halfway through the year, though luckily I am also over halfway to my reading goal as well! Let me know in the comments if you read any good books this month that you would recommend!
xo, Scarlett
P.S Checkout previous Recently Reading posts here!