May was definitely a slower reading month for me compared to the past few since I had final projects, final exams, the Praxis, and moving across the country also crammed into the month! But I still managed to make it through 7 books and am excited to share what I read in May 2020 and which were my favorites!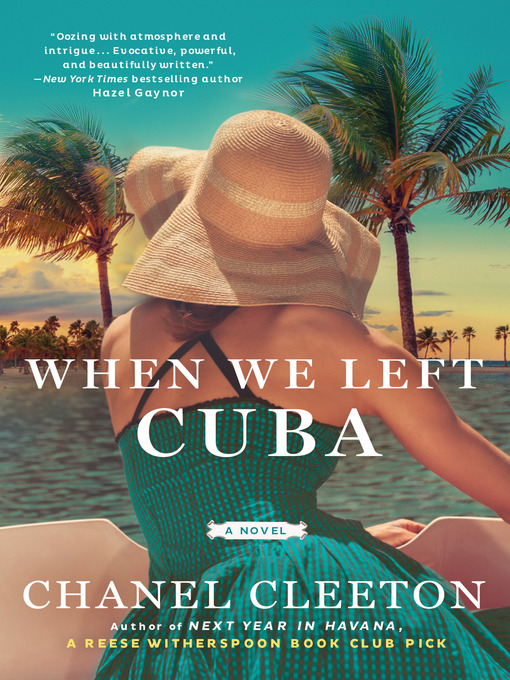 When We Left Cuba by Chanel Cleeton
The Cuban Revolution took everything from sugar heiress Beatriz Perez—her family, her people, her country. Recruited by the CIA to infiltrate Fidel Castro's inner circle and pulled into the dangerous world of espionage, Beatriz is consumed by her quest for revenge and her desire to reclaim the life she lost.
As the Cold War swells like a hurricane over the shores of the Florida Strait, Beatriz is caught between the clash of Cuban American politics and the perils of a forbidden affair with a powerful man driven by ambitions of his own. When the ever-changing tides of history threaten everything she has fought for, she must make a choice between her past and future—but the wrong move could cost Beatriz everything—not just the island she loves, but also the man who has stolen her heart…
This one was interesting, but I liked Last Year In Havana a lot more. It also wasn't that memorable to me, because I read it at the beginning of the month and now by the end, I can't really remember much of what happened to comment on.
Rating: 3.5/5
In Five Years by Rebecca Serle
"Dannie Kohan lives her life by the numbers.
She is nothing like her lifelong best friend—the wild, whimsical, believes-in-fate Bella. Her meticulous planning seems to have paid off after she nails the most important job interview of her career and accepts her boyfriend's marriage proposal in one fell swoop, falling asleep completely content.
But when she awakens, she's suddenly in a different apartment, with a different ring on her finger, and beside a very different man. Dannie spends one hour exactly five years in the future before she wakes again in her own home on the brink of midnight—but it is one hour she cannot shake. In Five Years is an unforgettable love story, but it is not the one you're expecting."
I know a lot of people loved this one, but I could not really get into it or connect with the characters. And I really wasn't a fan of the ending. However, I still made it through and did like some parts, so I wouldn't say it was a complete bust.
Rating: 3/5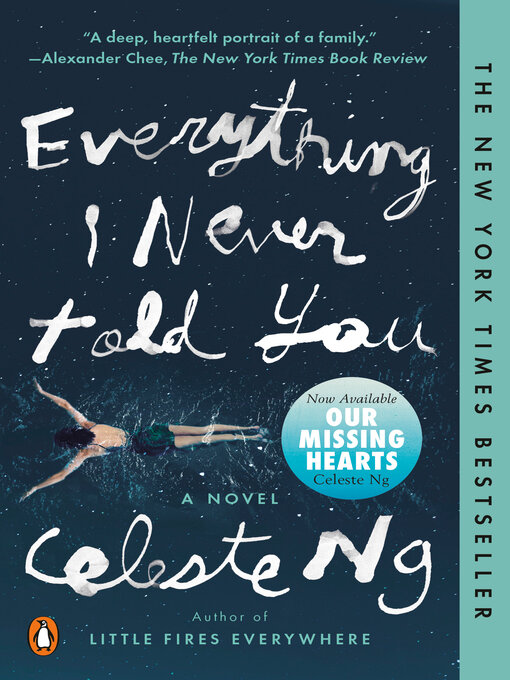 Everything I Never Told You by Celeste Ng
"Lydia is dead. But they don't know this yet." So begins this exquisite novel about a Chinese American family living in 1970s small-town Ohio. Lydia is the favorite child of Marilyn and James Lee, and her parents are determined that she will fulfill the dreams they were unable to pursue. But when Lydia's body is found in the local lake, the delicate balancing act that has been keeping the Lee family together is destroyed, tumbling them into chaos. A profoundly moving story of family, secrets, and longing, Everything I Never Told You is both a gripping page-turner and a sensitive family portrait, uncovering the ways in which mothers and daughters, fathers and sons, and husbands and wives struggle, all their lives, to understand one another."
After reading Little Fires Everywhere last year and watching the show this spring, I wanted to finally read Celeste Ng's other book. While I did like Little Fires Everywhere better, this was one I also enjoyed. I love how Ng makes the characters in her stories seem so real, and I was drawn into the Lee family from the first few pages. I also really like her writing style!
Rating: 4/5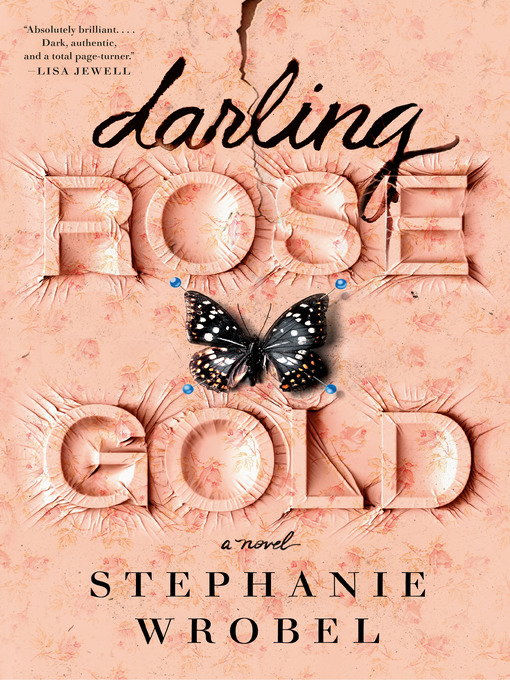 Darling Rose Gold by Stephanie Wrobel
"For the first eighteen years of her life, Rose Gold Watts believed she was seriously ill. She was allergic to everything, used a wheelchair and practically lived at the hospital. Neighbors did all they could, holding fundraisers and offering shoulders to cry on, but no matter how many doctors, tests, or surgeries, no one could figure out what was wrong with Rose Gold.
Turns out her mom, Patty Watts, was just a really good liar.
After serving five years in prison, Patty gets out with nowhere to go and begs her daughter to take her in. The entire community is shocked when Rose Gold says yes.
Patty insists all she wants is to reconcile their differences. She says she's forgiven Rose Gold for turning her in and testifying against her. But Rose Gold knows her mother. Patty Watts always settles a score.
Unfortunately for Patty, Rose Gold is no longer her weak little darling…
And she's waited such a long time for her mother to come home."
Ever since I read Sharp Objects years ago, Munchausen by proxy stories have fascinated me, so I knew I had to pick this one up when I read the synopsis. I was drawn in from the beginning and loved how twisted their mother daughter relationship was. Both characters were unlikeable in an intentional way, and they both did some crazy things throughout the story. If you want a good twist at the end, this is also a good pick!
Rating: 5/5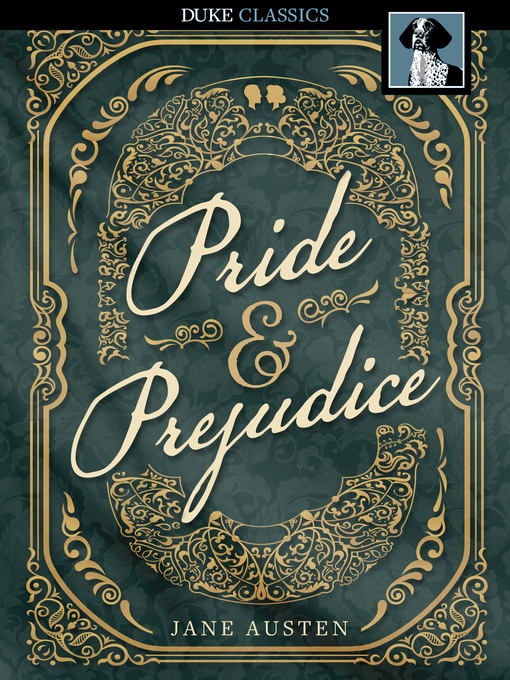 Pride and Prejudice by Jane Austin
"Mr and Mrs Bennet have five unmarried daughters. When the amiable Mr Bingly moves into the neighbourhood, Mrs Bennet therefore feels entirely sure that he is meant for one of her girls. Her eldest Miss Bennet captures his attention, but Mr Bingley's proud friend Mr Darcy does not approve the match and takes his friend away to London. Though not before losing his own heart to the second eldest, Lizzie. With an indolent father on one side and a nervous, ignorant mother on the other, the girls soon find themselves in the middle of a disaster which throws them back in with the two gentlemen. All parties must re-think their pride and the prejudice of first impressions."
It took me almost 2 months to read, but I finally finished Pride and Prejudice in May! It had been on my 101 in 1001 list to read, and I am glad I was able to cross it off just in time. It was definitely difficult to get into because of the language, but by the end it was a lot easier to read and I was enjoying the story. I feel like it is one of those books that everyone reads at least once in their life, so I wanted to cross it off the list!
Rating: 4/5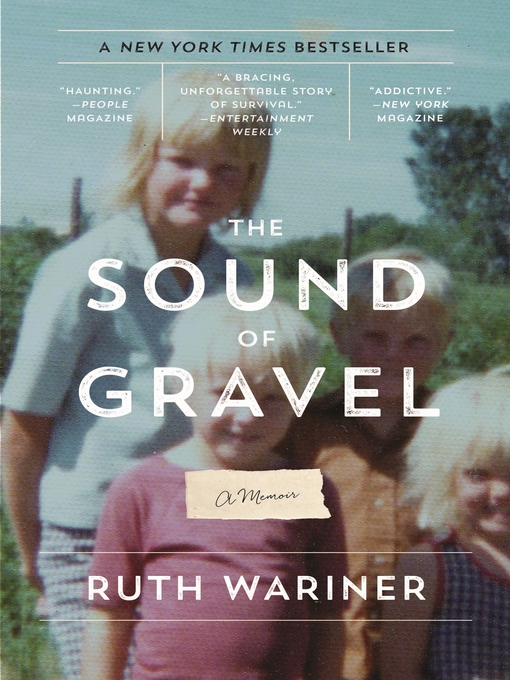 The Sound of Gravel by Ruth Wariner
The thirty-ninth of her father's forty-two children, Ruth Wariner grew up in polygamist family on a farm in rural Mexico. In The Sound of Gravel, she offers an unforgettable portrait of the violence that threatened her community, her family's fierce sense of loyalty, and her own unshakeable belief in the possibility of a better life. An intimate, gripping tale of triumph and courage, The Sound of Gravel is a heart-stopping true story.
I can't even remember how this one got on my to-read list, but I had waited for months to get it from my library before finally reading it this month. I loved the writing style and found Ruth's story to be fascinating. I kept having to remind myself that it was a true story throughout as some parts seemed so crazy. It was hard to read at times to see how much Ruth's mother loved her kids, yet still continued to fail them. If you read and liked Educated, I would recommend picking this one up as well.
Rating: 5/5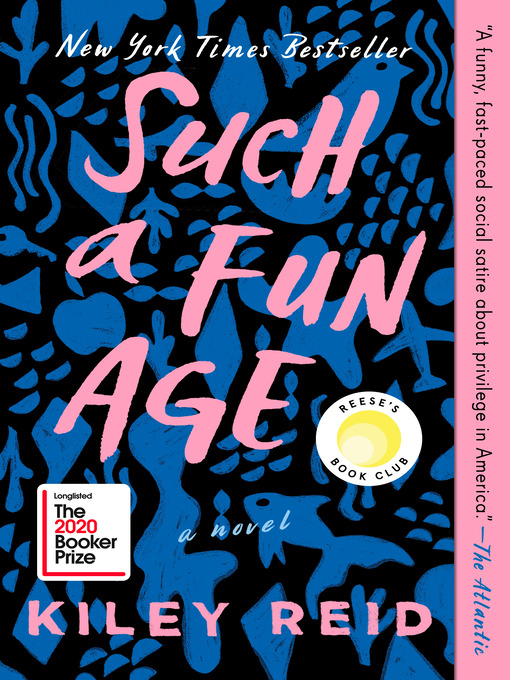 Such a Fun Age by Kiley Reid
"Alix Chamberlain is a woman who gets what she wants and has made a living, with her confidence-driven brand, showing other women how to do the same. So she is shocked when her babysitter, Emira Tucker, is confronted while watching the Chamberlains' toddler one night, walking the aisles of their local high-end supermarket. The store's security guard, seeing a young black woman out late with a white child, accuses Emira of kidnapping two-year-old Briar. A small crowd gathers, a bystander films everything, and Emira is furious and humiliated. Alix resolves to make things right.
But Emira herself is aimless, broke, and wary of Alix's desire to help. At twenty-five, she is about to lose her health insurance and has no idea what to do with her life. When the video of Emira unearths someone from Alix's past, both women find themselves on a crash course that will upend everything they think they know about themselves, and each other.
With empathy and piercing social commentary, Such a Fun Age explores the stickiness of transactional relationships, what it means to make someone "family," and the complicated reality of being a grown up. It is a searing debut for our times."
I didn't really know much about this book, but I had seen great reviews on bookstagram a few months ago, so I decided to try it this month. I finished it up right before all the protests began a few days ago, so it was interesting to have this fiction story fresh in my mind as the events have been unfolding in the real world. The relationships and dynamics in this story were well written, and found Alix's character to be so interesting as she would claim to be culturally aware but then lack so much self-awareness. I did take a star off since I wasn't the biggest fan of how everything wrapped up.
Rating: 4/5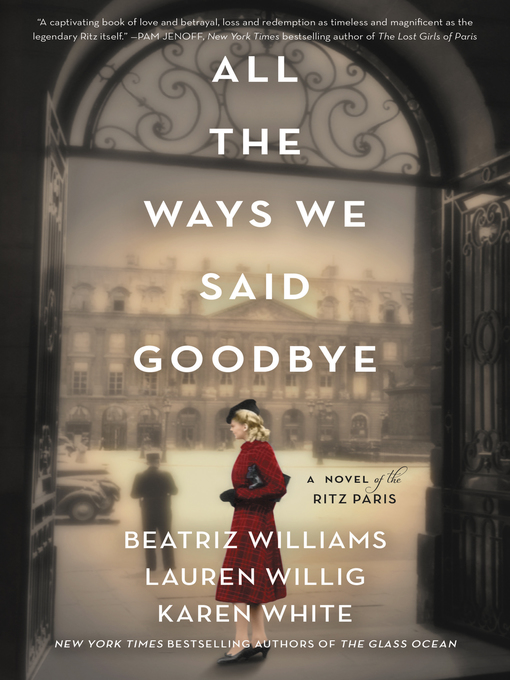 All The Ways We Said Goodbye by Beatriz Williams
"France, 1914. As war breaks out, Aurelie becomes trapped on the wrong side of the front with her father, Comte Sigismund de Courcelles. When the Germans move into their family's ancestral estate, using it as their headquarters, Aurelie discovers she knows the German Major's aide de camp, Maximilian Von Sternburg. She and the dashing young officer first met during Aurelie's debutante days in Paris. Despite their conflicting loyalties, Aurelie and Max's friendship soon deepens into love, but betrayal will shatter them both, driving Aurelie back to Paris and the Ritz— the home of her estranged American heiress mother, with unexpected consequences.
France, 1942. Raised by her indomitable, free-spirited American grandmother in the glamorous Hotel Ritz, Marguerite "Daisy" Villon remains in Paris with her daughter and husband, a Nazi collaborator, after France falls to Hitler. At first reluctant to put herself and her family at risk to assist her grandmother's Resistance efforts, Daisy agrees to act as a courier for a skilled English forger known only as Legrand, who creates identity papers for Resistance members and Jewish refugees. But as Daisy is drawn ever deeper into Legrand's underground network, committing increasingly audacious acts of resistance for the sake of the country—and the man—she holds dear, she uncovers a devastating secret . . . one that will force her to commit the ultimate betrayal, and to confront at last the shocking circumstances of her own family history.
France, 1964. For Barbara "Babs" Langford, her husband, Kit, was the love of her life. Yet their marriage was haunted by a mysterious woman known only as La Fleur. On Kit's death, American lawyer Andrew "Drew" Bowdoin appears at her door. Hired to find a Resistance fighter turned traitor known as "La Fleur," the investigation has led to Kit Langford. Curious to know more about the enigmatic La Fleur, Babs joins Drew in his search, a journey of discovery that that takes them to Paris and the Ritz—and to unexpected places of the heart. . . ."
I wanted to like this book since I have enjoyed many other Beatriz Williams books, however I could not get into it and ended up not finishing after 50 pages or so. I was getting confused with three different stories and main characters and just wasn't enjoying any of the stories really.
Rating: DNF
That's a wrap on what I read in May 2020! I am looking forward to reading more in June and getting outside more to read! Tell me in the comments your favorite book you read this month!
xo, Scarlett