In April I was able to read a good variety of books and branch out from a few of my normal book choices with one book of short stories and two nonfiction. This month I am also adding in a more clear rating system for my books. I also add in stars in my bullet journal after I record what books I read, so I decided to transfer that into my recently reading posts too by rating each book out of 5.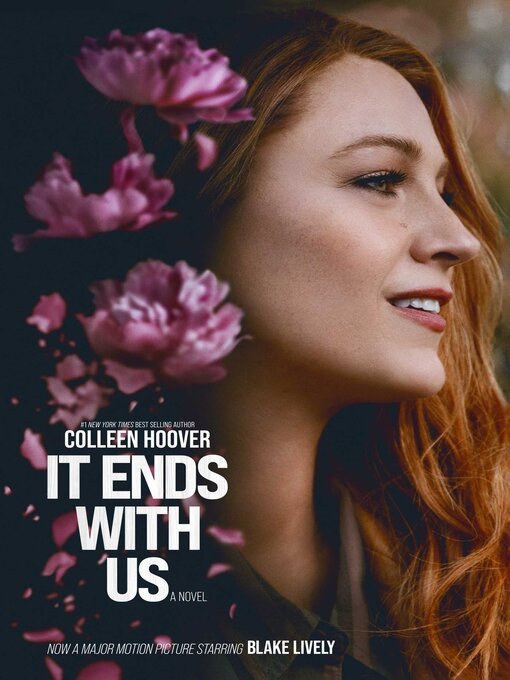 It Ends With Us by Colleen Hoover
"Lily hasn't always had it easy, but that's never stopped her from working hard for the life she wants. She's come a long way from the small town in Maine where she grew up—she graduated from college, moved to Boston, and started her own business. So when she feels a spark with a gorgeous neurosurgeon named Ryle Kincaid, everything in Lily's life suddenly seems almost too good to be true.
Ryle is assertive, stubborn, maybe even a little arrogant. He's also sensitive, brilliant, and has a total soft spot for Lily. And the way he looks in scrubs certainly doesn't hurt. Lily can't get him out of her head. But Ryle's complete aversion to relationships is disturbing. Even as Lily finds herself becoming the exception to his "no dating" rule, she can't help but wonder what made him that way in the first place.
As questions about her new relationship overwhelm her, so do thoughts of Atlas Corrigan—her first love and a link to the past she left behind. He was her kindred spirit, her protector. When Atlas suddenly reappears, everything Lily has built with Ryle is threatened."
I have been making my way through Colleen Hoover books, and this one was not what I expected. It was raw and real and ended up being better than I expected going into it. From the first few pages you could tell Lily was a strong and driven character, and that drew me in from the beginning. In the middle of the book something unexpected happens, and it is unexpected for you as the reader and for Lily. I don't want to say too much about this, but Colleen Hoover's writing made it feel like you were going through this journey with Lily and making these impossible decisions with her, which I really enjoyed.
Would I recommend? Yes! 4/5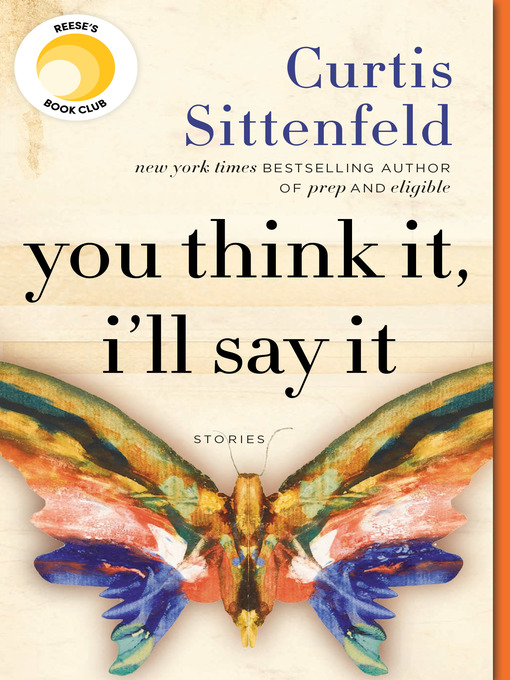 You Think It, I'll Say It by Curtis Sittenfeld
"A suburban mother of two fantasizes about the downfall of an old friend whose wholesome lifestyle empire may or may not be built on a lie. A high-powered lawyer honeymooning with her husband is caught off guard by the appearance of the girl who tormented her in high school. A shy Ivy League student learns the truth about a classmate's seemingly enviable life.
Curtis Sittenfeld has established a reputation as a sharp chronicler of the modern age who humanizes her subjects even as she skewers them. Now, with this first collection of short fiction, her "astonishing gift for creating characters that take up residence in readers' heads" (The Washington Post) is showcased like never before. Throughout the ten stories in You Think It, I'll Say It, Sittenfeld upends assumptions about class, relationships, and gender roles in a nation that feels both adrift and viscerally divided.
With moving insight and uncanny precision, Curtis Sittenfeld pinpoints the questionable decisions, missed connections, and sometimes extraordinary coincidences that make up a life. Indeed, she writes what we're all thinking—if only we could express it with the wit of a master satirist, the storytelling gifts of an old-fashioned raconteur, and the vision of an American original."
As I mentioned last month, I am making my way through Reese Witherspoon's previous book club picks. Even though I don't usually like books made up of short stories, I picked this one up and ended up being pleasantly surprised. I liked most of the short stories in this one, and the characters were developed well even in a short amount of time. I also enjoyed that I could read for 15-20 minutes and finish one of the short stories and I wasn't getting sucked in to a longer book.
Would I recommend? Yes! 4/5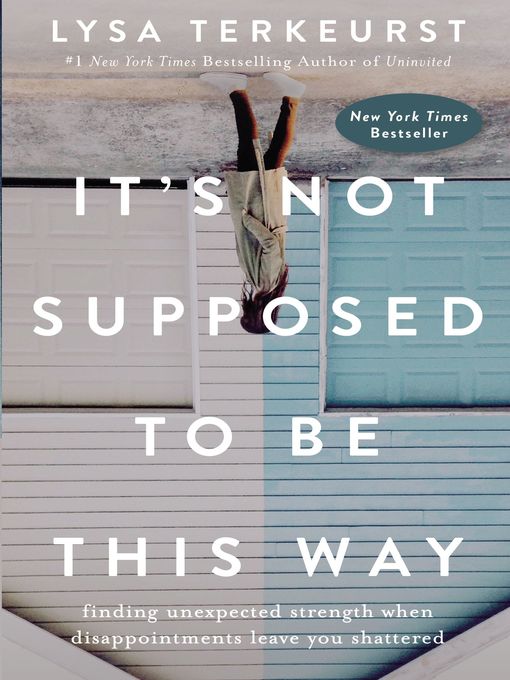 It's Not Supposed To Be This Way by Lysa Terkeurst
"Life often looks so very different than we hoped or expected. Some events may simply catch us off guard for a moment, but others shatter us completely. We feel disappointed and disillusioned, and we quietly start to wonder about the reality of God's goodness.
Lysa TerKeurst understands this deeply. But she's also discovered that our disappointments can be the divine appointments our souls need to radically encounter God. In It's Not Supposed to Be This Way, Lysa invites us into her own journey of faith and, with grit, vulnerability, and honest humor, helps us to:
Stop being pulled into the anxiety of disappointment by discovering how to better process unmet expectations and other painful situations.
Train ourselves to recognize the three strategies of the enemy so we can stand strong and persevere through unsettling relationships and uncertain outcomes.
Discover the secret of being steadfast and not panicking when God actually does give us more than we can handle.
Shift our suspicion that God is cruel or unfair to the biblical assurance that God is protecting and preparing us.
Know how to encourage a friend and help her navigate hard realities with real help from God's truth."
I have very mixed feelings on this book. Personally I felt it was drawn out at times and I finished it feeling like I didn't get much out of it. I had seen a few people talking about it and I am trying to incorporate more nonfiction into my reading, so I picked it up. But I did not really enjoy it even though I did like her other book Uninvited. I think this could be a good book if you are going through a major season of disappointment, but for where I am at in life right now I did not find it very helpful or insightful.
Would I recommend? Maybe 2/5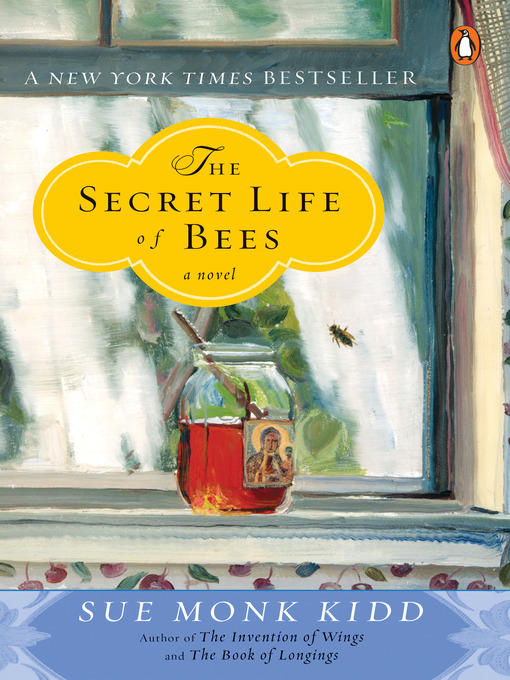 "Set in South Carolina in 1964, The Secret Life of Bees tells the story of Lily Owens, whose life has been shaped around the blurred memory of the afternoon her mother was killed. When Lily's fierce-hearted black "stand-in mother," Rosaleen, insults three of the deepest racists in town, Lily decides to spring them both free. They escape to Tiburon, South Carolina—a town that holds the secret to her mother's past. Taken in by an eccentric trio of black beekeeping sister, Lily is introduced to their mesmerizing world of bees and honey, and the Black Madonna. This is a remarkable novel about divine female power, a story that women will share and pass on to their daughters for years to come."
I had heard good things about this book and figured it was popular for a reason, but I didn't really know what it was about going into it. While bees are a theme, there are also themes of family, race, religion, etc. I loved Lily's character, and the calendar sisters characters also were well developed. This book is about 300 pages, which I found to be a good length since it is a bit of a slower read.
Would I recommend? Yes! 4/5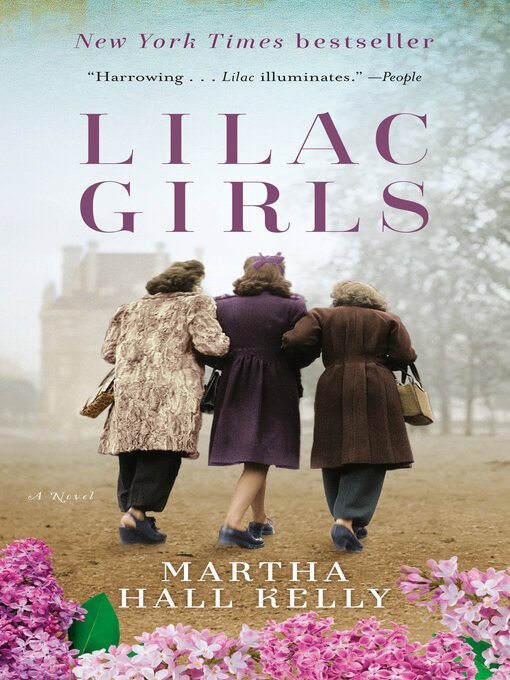 Lilac Girls by Martha Hall Kelly
"New York socialite Caroline Ferriday has her hands full with her post at the French consulate and a new love on the horizon. But Caroline's world is forever changed when Hitler's army invades Poland in September 1939—and then sets its sights on France.
An ocean away from Caroline, Kasia Kuzmerick, a Polish teenager, senses her carefree youth disappearing as she is drawn deeper into her role as courier for the underground resistance movement. In a tense atmosphere of watchful eyes and suspecting neighbors, one false move can have dire consequences.
For the ambitious young German doctor, Herta Oberheuser, an ad for a government medical position seems her ticket out of a desolate life. Once hired, though, she finds herself trapped in a male-dominated realm of Nazi secrets and power.
The lives of these three women are set on a collision course when the unthinkable happens and Kasia is sent to Ravensbrück, the notorious Nazi concentration camp for women. Their stories cross continents—from New York to Paris, Germany, and Poland—as Caroline and Kasia strive to bring justice to those whom history has forgotten."
For the first few chapter of this book, I was not that into it and didn't really see how all three of the girls fit together. Of course, I knew that I had to keep reading to find out and I quickly became into each of their individual stories. While I had known some about Ravensbruck from reading The Hiding Place in high school, this book was completely different. I had never heard about the Rabbits before, and the fact that characters were based loosely on real life stories made this book so compelling. I also really enjoyed that it covered a wide span of time, and we got to know the characters a bit before, during, and after the war.
Would I recommend? Yes! 4/5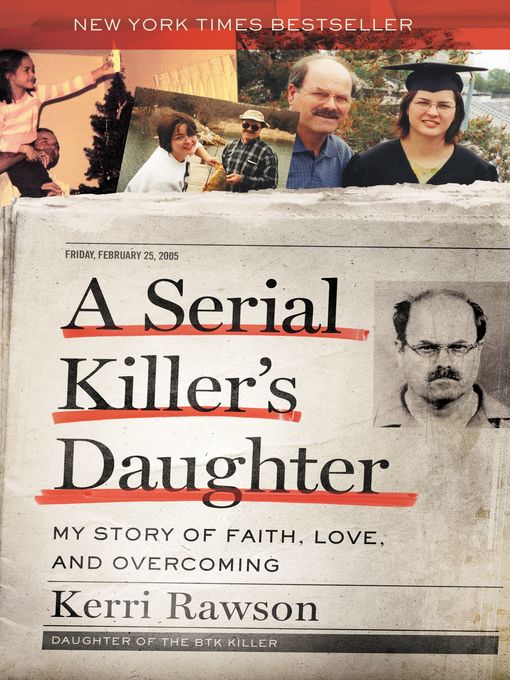 "In 2005, Kerri Rawson heard a knock on the door of her apartment. When she opened it, an FBI agent informed her that her father had been arrested for murdering ten people, including two children. It was then that she learned her father was the notorious serial killer known as BTK, a name he'd given himself that described the horrific way he committed his crimes: bind, torture, kill. As news of his capture spread, Wichitacelebrated the end of a thirty-one-year nightmare.
For Kerri Rawson, another was just beginning. She was plunged into a black hole of horror and disbelief. The same man who had been a loving father, a devoted husband, church president, Boy Scout leader, and a public servant had been using their family as a cover for his heinous crimes since before she was born. Everything she had believed about her life had been a lie.
Written with candor and extraordinary courage, A Serial Killer's Daughter is an unflinching exploration of life with one of America's most infamous killers and an astonishing tale of personal and spiritual transformation. For all who suffer from unhealed wounds or the crippling effects of violence, betrayal, and anger, Kerri Rawson's story offers the hope of reclaiming sanity in the midst of madness, rebuilding a life in the shadow of death, and learning to forgive the unforgivable."
As I have mentioned before, I listen to true crime podcasts so I already was familiar with the BTK story. But it was really interesting to hear about it from his daughter's perspective, as we often just hear about the killer and perhaps a bit behind their motive (which is the psychological stuff that I find the most interesting!) You always just think of these people as monsters without considering that they might have had a family who was devastated by the news they did not see coming. Hearing Kerri's story and seeing how normal her life was while her dad was secretly a serial killer was so interesting.
Would I recommend? Yes! 4/5
If you missed last month's post, click here to see what else I have read recently! And don't forget to leave a comment including what book you read and loved this month!
xo, Scarlett