Two months into grad school and I am still able to find a bit of time to read for fun… so I'd say that is a success! Not sure how many I'll get through next month with finals and progress reports due at the beginning of December, but for now I am enjoying the fact that I have been able to read.
original image via Design Love Fest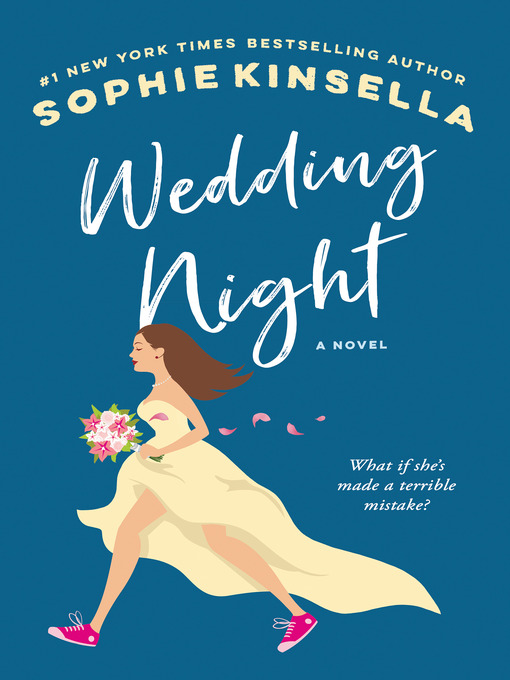 Wedding Night by Sophie Kinsella
"Lottie just knows that her boyfriend is going to propose, but then his big question involves a trip abroad–not a trip down the aisle. Completely crushed, Lottie reconnects with an old flame, and they decide to take drastic action. No dates, no moving in together, they'll just get married . . . right now. Her sister, Fliss, thinks Lottie is making a terrible mistake, and will do anything to stop her. But Lottie is determined to say "I do," for better, or for worse."
This book was literally at the bottom of my to-read list, which means it has been on there since 2012 or 2013 probably! So I finally decided to check it out and was pleasantly surprised by how funny and playful it ended up being. If you are in need of a lighthearted read, this would be a great option.
Would I recommend? Yes!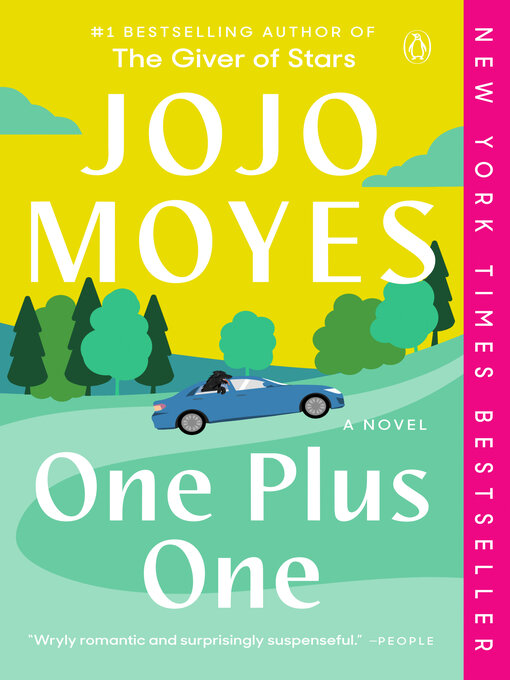 One Plus One by Jojo Moyes
"American audiences have fallen in love with Jojo Moyes. Ever since she debuted Stateside she has captivated readers and reviewers alike, and hit the New York Timesbestseller list with the word-of-mouth sensation Me Before You. Now, with One Plus One, she's written another contemporary opposites-attract love story.
Suppose your life sucks. A lot. Your husband has done a vanishing act, your teenage stepson is being bullied, and your math whiz daughter has a once-in-a-lifetime opportunity that you can't afford to pay for. That's Jess's life in a nutshell—until an unexpected knight in shining armor offers to rescue them. Only Jess's knight turns out to be Geeky Ed, the obnoxious tech millionaire whose vacation home she happens to clean. But Ed has big problems of his own, and driving the dysfunctional family to the Math Olympiad feels like his first unselfish act in ages . . . maybe ever."
I loved The Girl You Left Behind by Jojo Moyes, so I shouldn't be surprised that I loved this one too. It was cute and witty, but it still was a quality book with great writing. I really liked the characters, especially Jess, and I was rooting for her the whole time. I also found parts of it to be funny while other parts were so sad it made me want to cry.
Would I recommend? YES!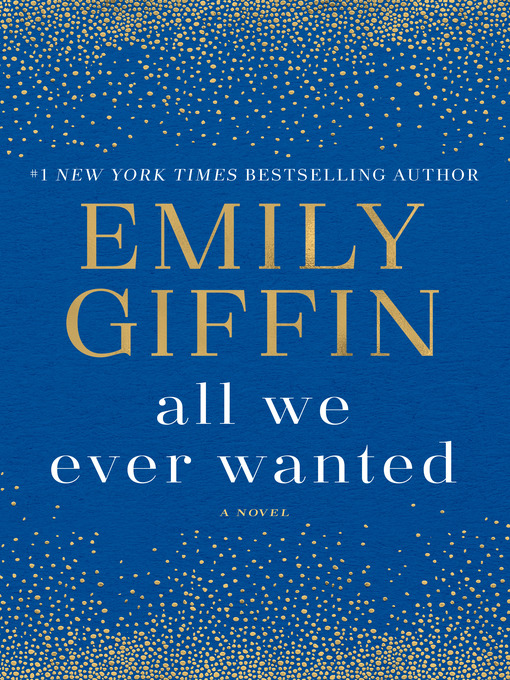 All We Ever Wanted by Emily Giffin
"Nina Browning is living the good life after marrying into Nashville's elite. More recently, her husband made a fortune selling his tech business, and their adored son has been accepted to Princeton.
Yet sometimes the middle-class small-town girl in Nina wonders if she's strayed from the person she once was.
Tom Volpe is a single dad working multiple jobs while struggling to raise his headstrong daughter, Lyla. His road has been lonely, long, and hard, but he finally starts to relax after Lyla earns a scholarship to Windsor Academy, Nashville's most prestigious private school.
Amid so much wealth and privilege, Lyla doesn't always fit in—and her overprotective father doesn't help—but in most ways, she's a typical teenaged girl, happy and thriving.
Then, one photograph, snapped in a drunken moment at a party, changes everything. As the image spreads like wildfire, the Windsor community is instantly polarized, buzzing with controversy and assigning blame.
At the heart of the lies and scandal, Tom, Nina, and Lyla are forced together—all questioning their closest relationships, asking themselves who they really are, and searching for the courage to live a life of true meaning."
I wanted to love this book, I really did. But in the end I just didn't. I felt like the author was trying to tie in too many current issues and it just didn't all fit together and work. It was entertaining at times, but overall I have already forgotten most of the story and I am writing this just few days later. Overall it just felt pretty shallow and I wasn't a big fan of any of the characters.
Would I recommend? Probably not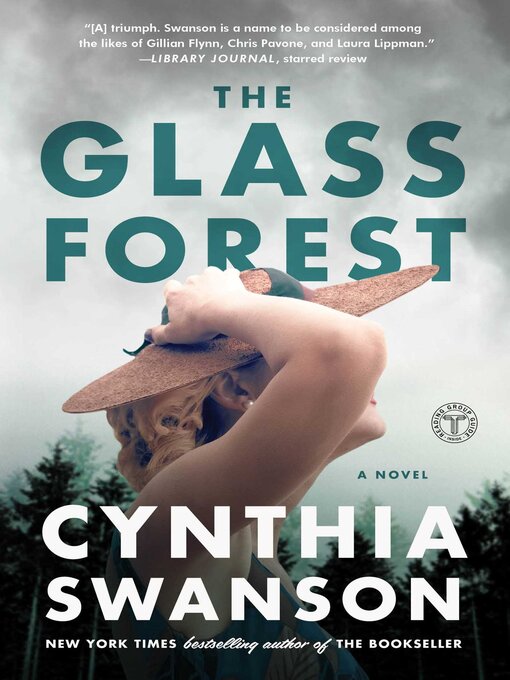 The Glass Forest by Cynthia Swanson
"In the autumn of 1960, Angie Glass is living an idyllic life in her Wisconsin hometown. At twenty-one, she's married to handsome, charming Paul, and has just given birth to a baby boy. But one phone call changes her life forever.
When Paul's niece, Ruby, tells them that her father, Henry, has committed suicide and her mother, Silja, has gone missing, the newlyweds drop everything to be by Ruby's side in the small upstate town of Stonekill, New York.
Angie thinks they're coming to the rescue of Paul's grief-stricken young niece, but seventeen-year-old Ruby, self-possessed and enigmatic, resists Angie's attempts to nurture her. While taking up residence in Henry and Silja's eerie, ultra-modern house on the edge of the woods, Angie discovers astonishing truths about the complicated Glass family. As she learns about Henry and Silja's spiraling relationship, and Ruby's role in keeping them together, and apart, Angie begins to question the very fabric of her own marriage.
As details of the past unfold and Ruby dissects her parents' state of affairs, the Glass women realize what they're capable of when it comes to love, secrets, and ultimate betrayal."
After taking a few book break from thrillers, I needed a good one to cozy up with on a rainy weekend last month. I have to admit, I definitely judged this book by the cover because both covers I have seen of it are so pretty and I felt like they fit the story so well! If you want crazy twists and turns, this probably isn't the thriller for you. This psychological thriller is slower, but I still finished it in 2 days so clearly it wasn't too slow! I really enjoyed how the chapters were told from Ruby, Silja, and Angie's perspectives and not just from a single character. I also liked all the characters, even Ruby who was portrayed as peculiar from the beginning. This book was detailed and well written, especially considering it was set in the 1940s-1960s and felt very historically accurate. If you like a slow feeling of dread and suspense that build throughout the entire book, this is a good choice for you!
Would I recommend? Yes!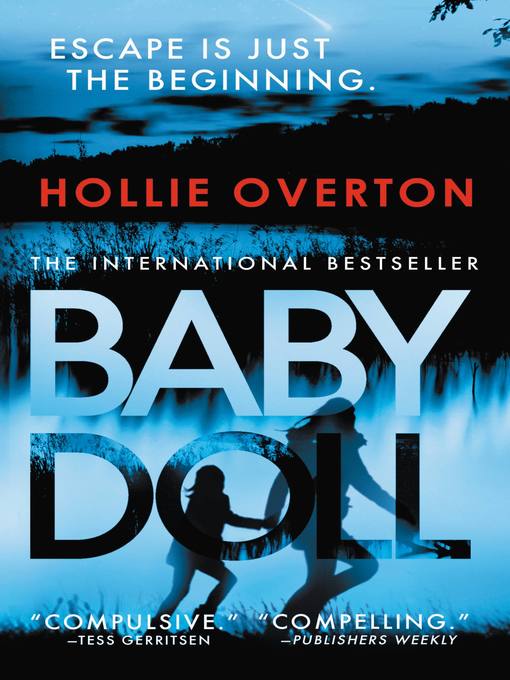 Baby Doll by Hollie Overton
"You've been held captive in one room.
You've been mentally and physically abused every day since you were sixteen years old.
Then one night you realize your captor has left the door to your cell unlocked.
For the first time in eight years you're free. This is what happens next…
Escape was just the beginning."
I really enjoyed this book and finished it within 24 hours! I loved the idea of creating a thriller that begins with Lily and her daughter escaping rather than how she got captured or her time in there. Of course, you find out about all of that as the book progresses, but it is mainly about the challenges she goes through once she finally makes it back to her family and has to lead the police to her captor.
Would I recommend? YES!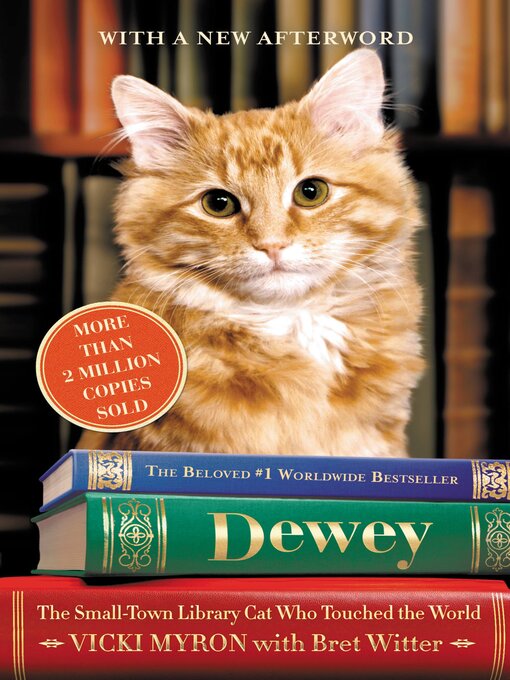 Dewey by Vicki Myron
"How much of an impact can an animal have? How many lives can one cat touch? How is it possible for an abandoned kitten to transform a small library, save a classic American town, and eventually become famous around the world? You can't even begin to answer those questions until you hear the charming story of Dewey Readmore Books, the beloved library cat of Spencer, Iowa.
Dewey's story starts in the worst possible way. Only a few weeks old, on the coldest night of the year, he was stuffed into the returned book slot at the Spencer Public Library. He was found the next morning by library director, Vicki Myron, a single mother who had survived the loss of her family farm, a breast cancer scare, and an alcoholic husband. Dewey won her heart, and the hearts of the staff, by pulling himself up and hobbling on frostbitten feet to nudge each of them in a gesture of thanks and love. For the next nineteen years, he never stopped charming the people of Spencer with his enthusiasm, warmth, humility, (for a cat) and, above all, his sixth sense about who needed him most.
As his fame grew from town to town, then state to state, and finally, amazingly, worldwide, Dewey became more than just a friend; he became a source of pride for an extraordinary Heartland farming town pulling its way slowly back from the greatest crisis in its long history."
This was another book that had been on my to read list forever and I finally picked it up this month. I went into it knowing I would enjoy it because it was literally about a cat and a library, two of my favorite things. And of course as I got into it I fell in love with Dewey just like everyone else. I believe animals can impact people greatly, and this story was just another example of that.
Would I recommend? Yes!
What books have you read recently? I love to get recommendations from you guys, so let me know in the comments!
xo, Scarlett