If you have been following for a while, you will know that this blog started out doing only posts like this! I would scope out the trends and share how to find cute and affordable options. Obviously, I have expanded over the years, but today I wanted to go back to my roots and do another trend post!
One trend that has popped up everywhere this winter is faux fur pom beanies! I for one, love the faux fur trend, especially for faux fur vests. So why not add a cute hat with a pom pom too?! If you live somewhere that is cold (I'm looking at you, Michigan winters) then these hats are not just cute but also really functional.
But when I clicked on one of the hats that I saw a fellow blogger wearing, it was over $60! And once I got looking into them more, I found some that are over $100! Personally, I cannot justify spending that much for a hat that might get lost in a month or go out of style by next winter. So that gave me the idea to round up my favorite beanies under $15 to share!
Lauren Conrad // American Eagle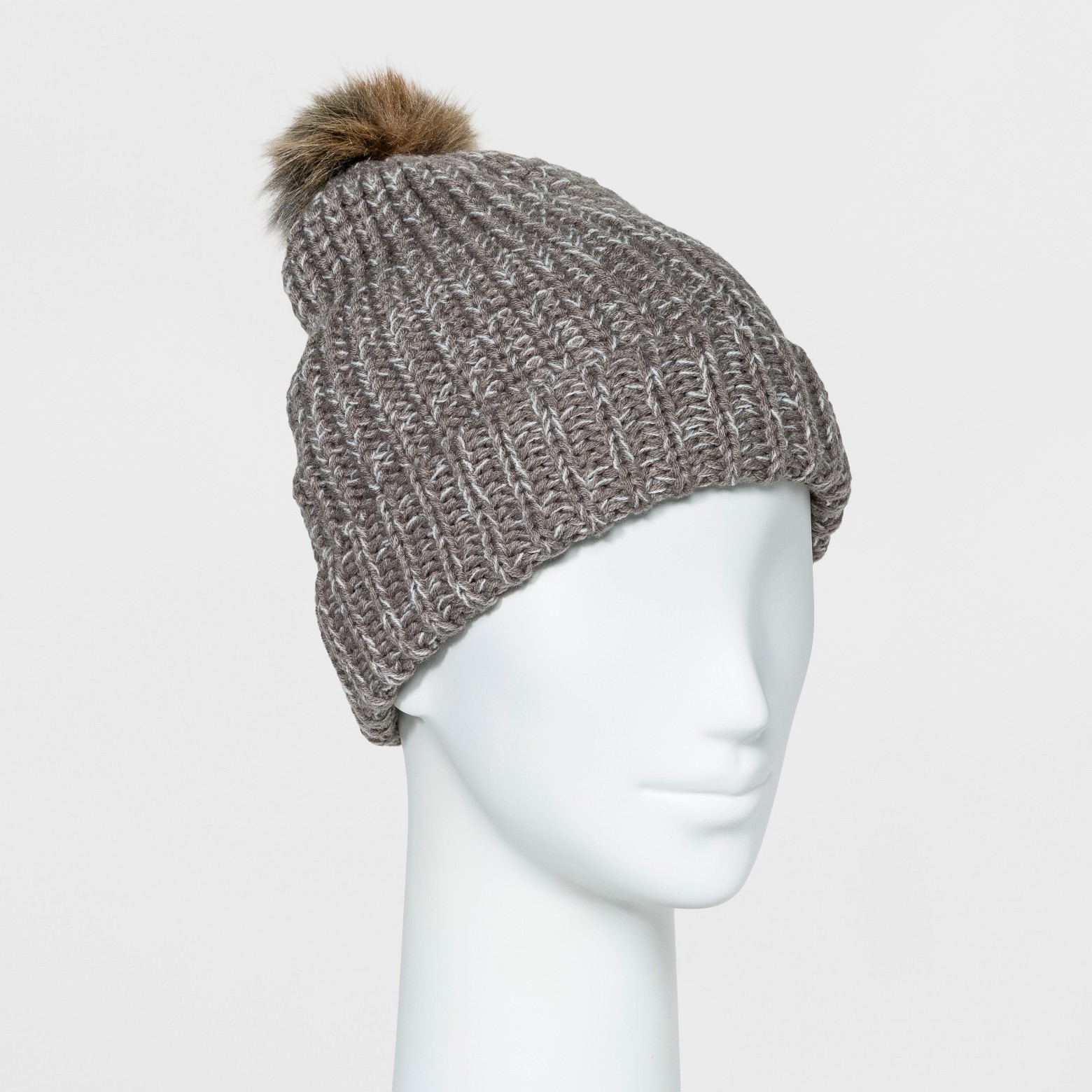 Lauren Conrad // American Eagle
There are so many cute and affordable options that you might even be able to justify two or three different colors!
I also recommend checking out any stores in your mall too! I saw quite a few cute options in store at Forever 21, but there are not very many options online. The one I am wearing in the top picture is actually from Gordmans, and it was under $10! I definitely was not expecting to find one there, but ended up finding one I loved. Unfortunately they do not have an online store, but as you can see from this post there are plenty of other cute and affordable options!
Do you like the faux fur pom beanie trend? Or are you over all the faux fur? Share in the comments below!
xo, Scarlett