October was a great month for reading, and I ended up reading quite a few books that I enjoyed! This month I made a conscious effort to read more in my free time instead of watching tv shows, and I often read while I was eating lunch or dinner as a break. I am definitely a strong believer in the fact that everyone can make time to read, but few actually do.
original image via Pinterest
Also the first two books in this post I actually finished towards the end of September. But I didn't have time to put them in September's post before it went live, so I am adding them into this months!
Dear John by Nicholas Sparks-
Slowly but surely making my way through the Nicholas Sparks books that my library has available for my Kindle. I had seen the movie Dear John before, but honestly I barely remember what happened during it so the ending of this book was still a surprise to me. Honestly, I liked the first half of this book way better than the last half. And the decisions that some of the characters made really pained me even though they were mostly realistic. Overall, I would still recommend this book, especially if you are a Nicholas Sparks fan.
Choosing To SEE by Mary Beth Chapman-
I am always trying to find books to get me to read non-fiction books, so when this one popped up on my library's website I was intrigued since I grew up listening to Steven Curtis Chapman's music. His wife wrote this book and I ended up liking it more than I thought I would. I liked her honesty about her struggles with depression, adoption, the loss of her daughter, and trusting in God and His word. Everything wasn't sugar coated, and I appreciated that. But I will admit by the end I was getting a little bored and may have skipped over a few pages here and there. Overall, still a good book that I would recommend if you like reading memoirs.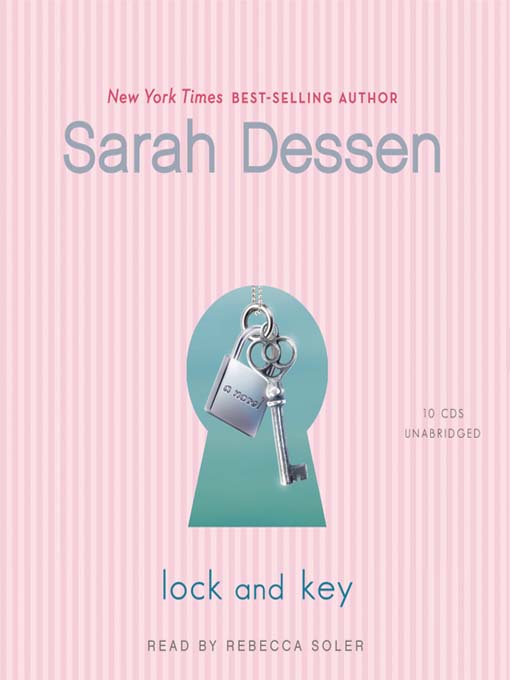 Lock and Key by Sarah Dessen-
For my new 101 in 1001 list, I am trying to finish reading all books by Sarah Dessen. This one made me one closer, and I finished it in only 2 days! I think I only have 2 or 3 left now, which is really exciting! Anyways, back to the book. I really liked this one, and immediately was rooting for Ruby, the main character. I just love how genuine Sarah Dessen's books are, and honestly once I finish one I usually wish there was a sequel so I could keep following the characters. Yes, sometimes her books are cheesy and melodramatic, but sometimes I enjoy a lighter read like this between thrillers. Overall, if you like Sarah Dessen I would definitely recommend this book!
I Found You by Lisa Jewell-
I had not read a book by Lisa Jewell before, but I thoroughly enjoyed this one and added her other books to my reading list. I really like mysteries that go back and forth between time, or between two narrators. This one went from present to about 20 years before, and I loved the seamless transition between the two and the multiple points of view you got because of it. It is a great psychological thriller because I was able to piece together some parts, but I also did not see many of the twists coming. Overall, I would highly recommend this book!
Since We Fell by Dennis Lehane-
I went into this book wanting another good psychological thriller, but this one fell short in many cases. The beginning was painfully slow, and the only reason I kept reading past the first hundred or two hundreds pages was because I read reviews that it got better. In some aspects, it did get better and I was enjoying it. But it also felt like this book contained multiple different stories that were supposed to cohesively come together, but it did not come together in the end. I also was not satisfied with the ending and I felt it left too many things open. It is an okay novel, but as a thriller I would maybe recommend, but it would not be my first recommendation.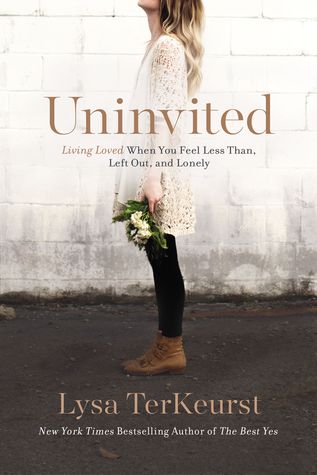 Uninvited by Lisa TerKeurst- This book was one of my favorites that I read this past month, and I have been recommending it to so many of my friends. TerKeurst walks through how to overcome the pain of past or present rejection, and how to in turn live loved. If you've ever tasted the bitter sting of being rejected (and who hasn't?), I strongly recommend you pick this book up. I found myself writing down so many lines from this book in my journal so I could remember them and come back to them later. I would definitely recommend this book!
The Lying Game by Ruth Ware-
I was hesitant to pick up this book since I had heard very mixed reviews about this one. Many people seemed to love Ruth Ware's first two books, but then they found that this one fell short. The book tells the story of four friends who met in a boarding school as teenagers almost 20 years prior. They played "the lying game" until something happened and they were withdrawn from the school. Seventeen years later the last lie they told has come to haunt them. I really liked the atmosphere of the book that Ware created, since it felt foreboding and like something was about to happen throughout the book. I would definitely recommend this book, especially if you enjoyed either of her previous thrillers.
What books did you read in October? Sharein the comments below!
xo, Scarlett