It is still so weird to type 15 for 2015… am I the only one who still feels like it is 2006 sometimes? Anyways, this past weekend I have been a little under the weather, so browsing the web was the perfect thing to do! February is going to be super busy for me… but then again so is March and April so it was actually nice to cancel the plans I had this weekend and just lounge around to recover.
If you are planning on giving some fun Valentine's Day gifts, then checkout these tags!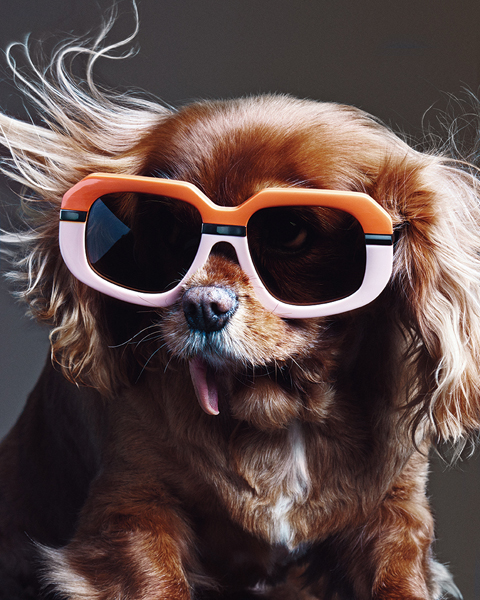 Karen Walker cast Toast the Dog, a fetching social media star saved from a puppy mill, to serve as model for her latest sunnies campaign and the result is adorable.
I also love Kate Spade's On Purpose line. This clutch

would be cute for Valentine's Day too!

You guys know I love red, and I even have these red Hunters! I just think a red bag, like this one, would be a great addition to my closet 😉

If you are looking for some fun ways to decorate for Valentine's Day, checkout this post!

Lastly, here is some bookshelf styling inspiration.
Have a great week!
xo, Scarlett