Welcome to another Monday Mash-up! This past week was another pretty uneventful week… it rained most of it! One day the streets were so flooded I barely could make it to school! This weekend I was able to catch up on a few things (aka blog, workout, and clean) along with studying for a math test and the ACT which is next weekend! Yikes! I also was able to go to two different plays over the weekend with a good friend, so that was super fun and didn't cost much!
Checkout this post about why you should make time to watch the sunset even when you aren't on vacation! I love watching the sunset no matter where I am, so I found this post really interesting!
As most of you know, I really like elephants. When I stumbled upon this key chain, I immediately fell in love! Look at how cute it is!
Here is a great thing to keep in mind when you have no motivation to workout!
Nordstrom is having a sale on Longchamp bags right now!
Checkout these tips to keep your iPhone from dying!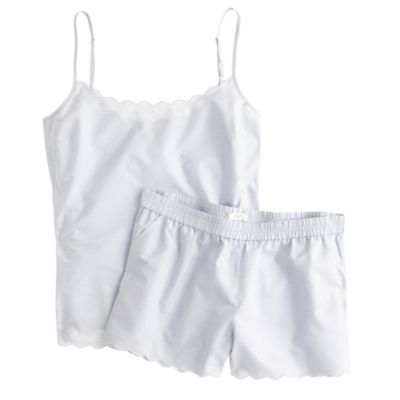 These scalloped pajamas are perfect for summer!
Which of these did you like? Do you always run out of battery or do you love scallops? Tell me in the comments!
Have a great Monday!
xo, Scarlett