Hey guys! Today I have an awesome guest post from Mallory to share with you guys. I have been obsessed with handbags, so when she offered to write a post about her favorites for spring 2014, I knew it was something I wanted to share with you guys!
Just
because you're still hoofing around in a scarf and boots, doesn't mean
you can't add some springtime flair to your wardrobe! We all know
handbags are a girl's most essential accessory, and by this time next
week, we'll be ditching the over-sized totes and dark-colored hues for a
few more bright and playful options. Check out these awesome picks that
adhere to this season's handbag trends!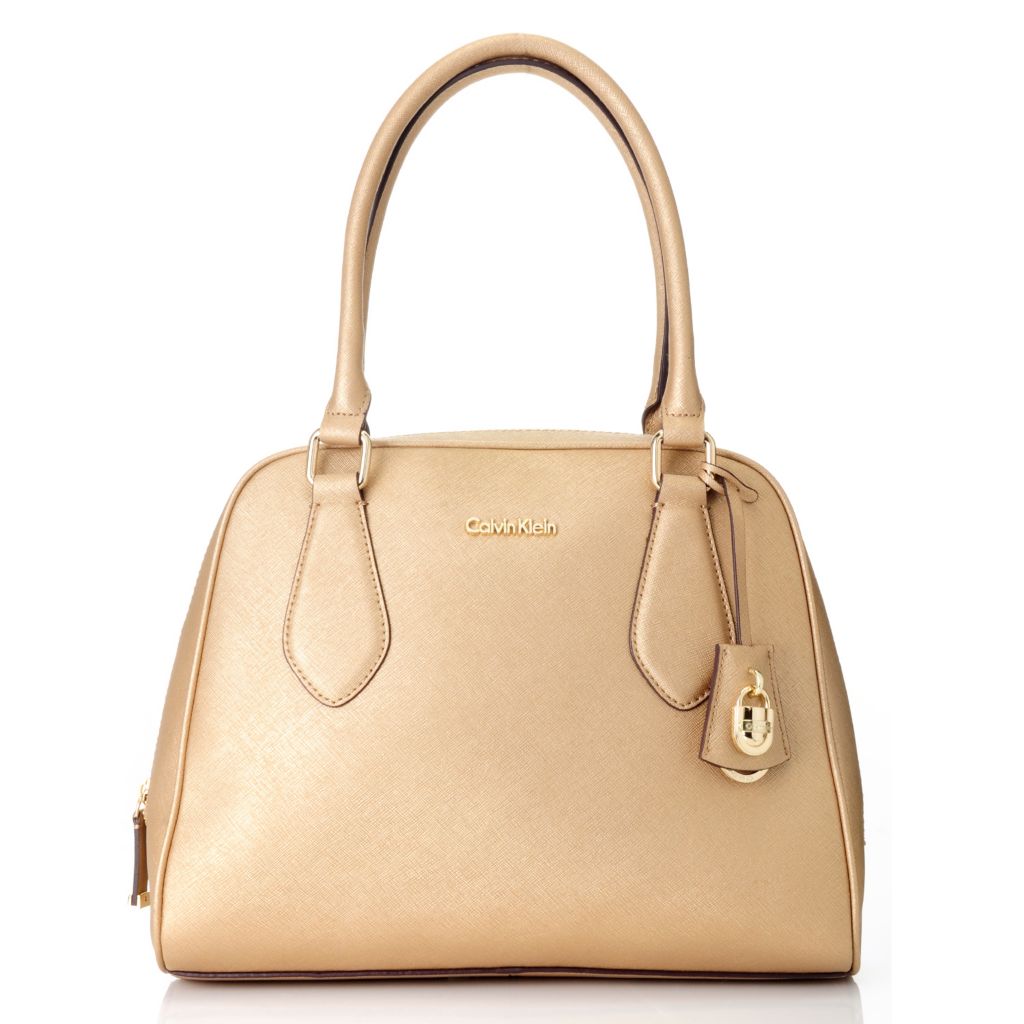 In
stark contrast to many of the hot styles this season, one of the most
popular choices is to go pale with nude, beige, and rose pink colors.
This Calvin Klein Saffiano Leather Lock Domed Satchel from ShopHQ
($178) keeps to the guidelines: minimalist, solid colored, and equipped
with top-handles, which will be all the rage this spring!
A
bit more novel this season is the ever-popular bucket handbags. This
style is awesome, because it provides easy access with a drawstring top,
and clever, because they somehow made the act of unceremoniously
dumping everything into your bag cute. This grunge Deena & Ozzy pick from Urban Outfitters ($39) comes in every color, from black, brown and navy, to beige and nude, to neon yellow and coral.
The
Fall/Winter collections got me warmed up to the idea of metallic that
were feminine and eclectic, instead of sci-fi and gimmicky. Now I'm
excited to put them to the test! This aqua clutch/shoulder bag from J
Renee Moira, found at Dillard's ($109), is a fun and interesting alternative to the typical formal evening bag.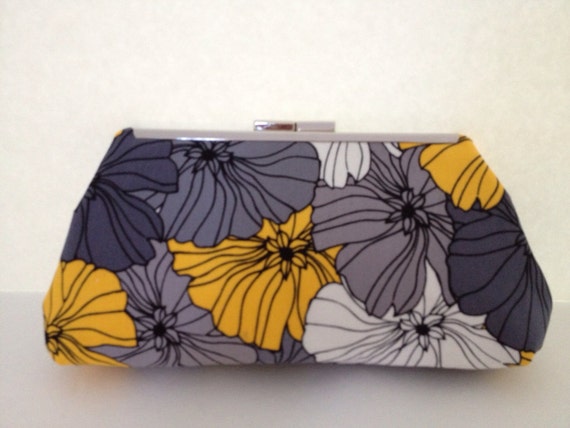 It's widely known and accepted that florals are inevitable this time of year, and that's what makes this Stacy Lavelle
clutch purse ($26) so perfect. It combines a flower graphic and bold
geometric pattern with the bright yellow hue that will remain on the
shelves for a good while longer, in a way that is accessible and cool to
match with other solids and patterns.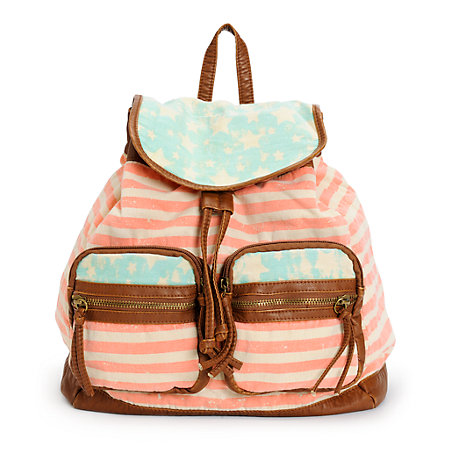 Although
satchels and evening bags seem to be getting continually smaller,
overlarge totes and backpacks are still commonplace – and for that, I am
thankful! There are plenty of cute canvas, leather and nylon fashion
backpacks that make going to class or a coffee shop meeting a stylish
affair. This play on the Stars and Stripes by Zumiez
($39) is great, because it is unusually compact! It also comes in a
lovely light pink and blue, which is just the ticket for 2014, as there
will be plenty of pastels debuting in the next couple of weeks.
Wrapping
up the mix is one fad which will likely pass soon enough, but I'll
tolerate it for the stay: transparent handbags. It's a little strange,
knowing that passersby will be able to see the full contents of your
purse; but I say if you're comfortable with it, more power to you!
Regardless, I greatly approve of Michael Kors' adaptation with this cool striped "Jet Set" tote ($179), sold at FarFetch.com.
What
are your favorite handbags for the spring season? Do you love or hate
some of these styles and colors? Share in the comments!
Guest Post by Mallory Dion