I got a hair cut about a week ago, and every time I go to get a haircut I have the same doubts beforehand. Should I really do that? Should I keep it long? Add layers? Chop it all off? And almost every single time I have kept it long and just gotten about 2 inches off the end to get rid of all my dead ends. The reason I don't go short? Well, there are a few reasons such as I don't think short hair suits my face very well and I love to try new hairstyles and be creative with my hair. With short hair, there isn't a whole lot of options!
Short:
Now when I say short, this is what I have in mind. Personally I would never even consider cutting my hair into a "boy" cut. It might work for some people, but you couldn't do anything with your hair. I guess that is why it appeals to some people, but I would never be able to love my hair that short!
You also have to cut short hair more often. Most people with short hair only go about 6 weeks in between cuts. With long hair you can go months… I will admit sometimes I go 5 or 6 months even though I should get a trim every 3-4 months. But I don't use a lot of heat on my hair (think once or twice a month) since my hair generally cooperates, so it isn't too damaged.
One good thing about having short hair is it does take less time to style. Washing it is super easy, and drying it afterwards can't take a long time either!
Another plus is that is won't get as tangled as long hair. My hair was always super tangled until I just got it cut and started to use a few new products to help with that.
One thing to consider before cutting your hair short is your face shape. Lots of people can pull of short hair, but if you have a round face, a bad short hair cut can just emphasize that!
Also, if you have super curly hair you might not want to go short. Personally, I think short hair is wavy looks good because it doesn't look flat and lifeless then! But if it is super curly it might not look the best!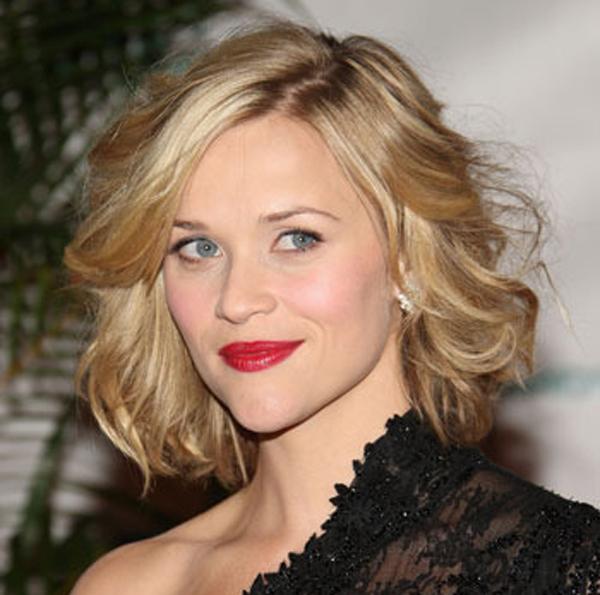 Here is an example of short hair that I love! Personally, I would never be able to get my hair to look like that, but on her it works so well in my opinion!
Long:
One bad thing about having long hair is how tangled it gets. Detangler and leave in conditioner are a must if you have long hair!
The worst thing (in my opinion) about having long hair is the terrible static during the winter months! I am constantly trying to smooth my hair down and get rid of static, but most times that just makes it worse.
Even though the static is bad in the winter, I still enjoy having long hair because it helps keep you warmer! This winter has been really cold where I live, so having my hair to cover my ears and neck really helps keep me warm!
With long hair you also don't have to wash it as often. I have friends who wash their hair every single day and it makes me so thankful I don't have to do that! With long hair you typically only have to wash it every third day or so.
You can style it SO many different ways! Tight curls, loose waves, or stick straight. You can also add in braids or try a topknot for something different.
Checkout my recently hairstyle post if you want inspiration on how to style your long hair!
Overall, you can tell I love my long hair, but I also envy women who can rock short hair! Which do you prefer? What length is your hair? Share in the comments!
xo, Scarlett