Recently I have been wanting a Longchamp bag… but since there were a lot of different options and they are fairly expensive, I have been holding back.
But then I was on Etsy and I found some bags that looked almost identical to Longchamp bags! Plus these ones are all around $30 and can be monogrammed. Even if they don't last quite as long as Longchamp, you can buy like 4 of these for the price of one Longchamp!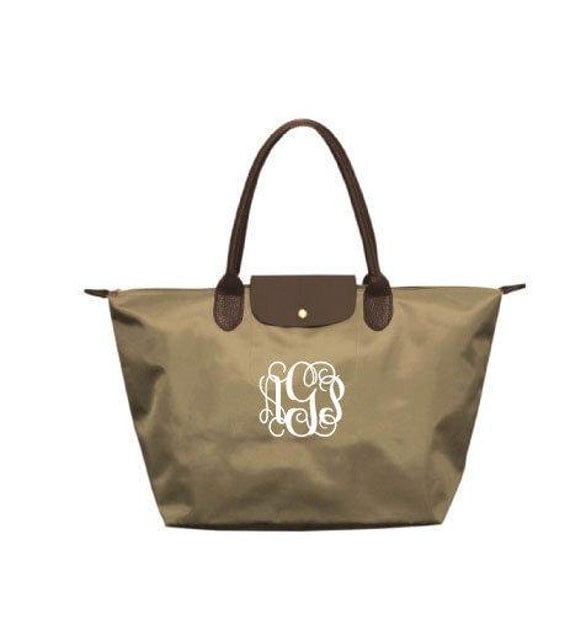 It is like a monogrammed Longchamp! How perfect! And only $36? Buy it here!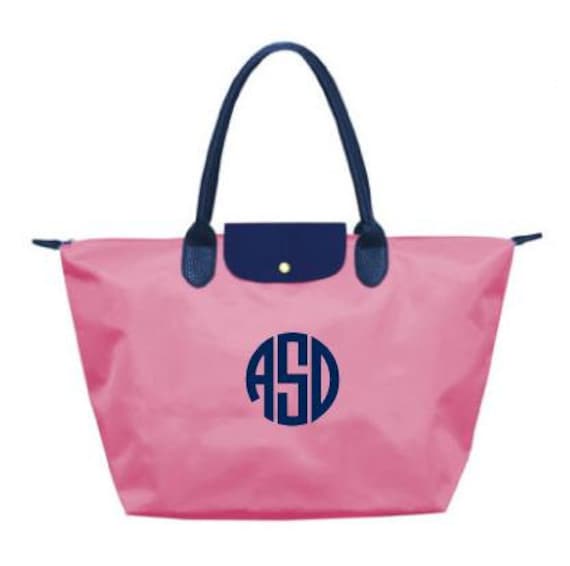 The same shop has a pink and navy one too… how cute is this?!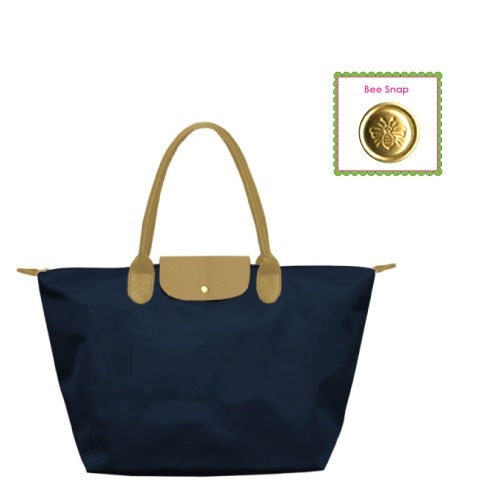 I found this option, which can be monogrammed as well. I really love the tan and navy together for some reason!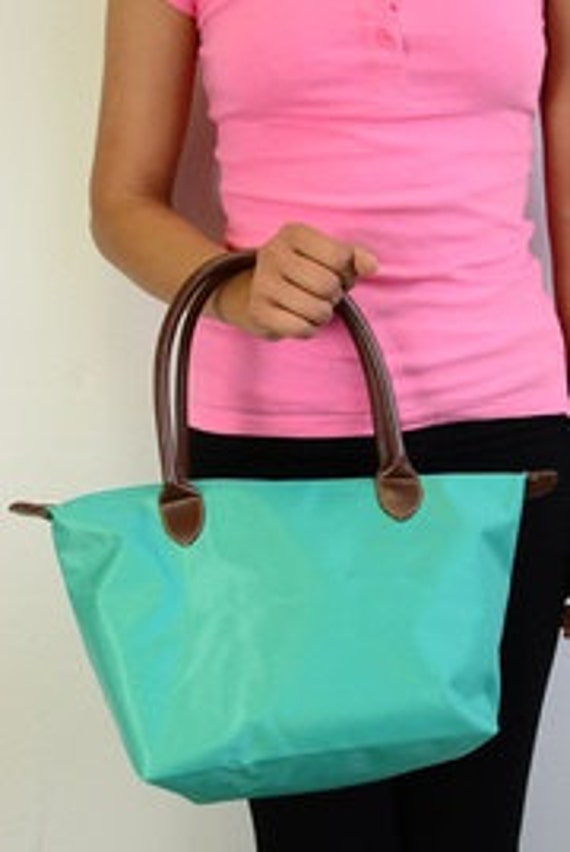 Lastly I think this teal option is really cute as well! Definitely a good spring or summer bag!
Do you own a Longchamp? Which of these do you like best? Tell me in the comments!