Scalloped edged pieces are really in right now, so I decided to round up some of my favorites. I also tried to find a few DIY's, since I have been in a crafty mood recently, and maybe some of you have too?!
Forever 21: $17.80
I was hesitant to add shorts since they are really easy to DIY, but I loved the color of these and I don't think it would be easy to find similar ones to DIY! Forever 21: $17.80
Francesca's Collections: $22.00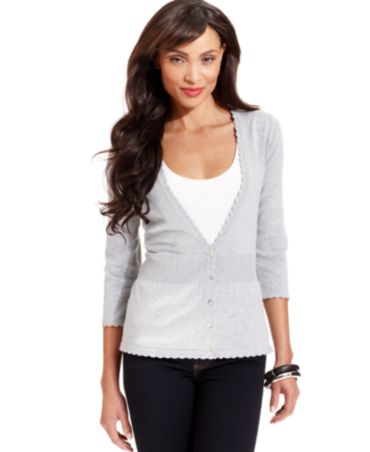 Macys: $28.99
Scalloped Shorts DIY
Scalloped Collar DIY
I think scalloped pieces are so fun, and am definitely going to try DIYing my own soon!