Today I am sharing about what books I finished in June and which were my favorites! I had some 5 star reads this month, but also a few that missed the mark. Keep reading to find out which I would recommend!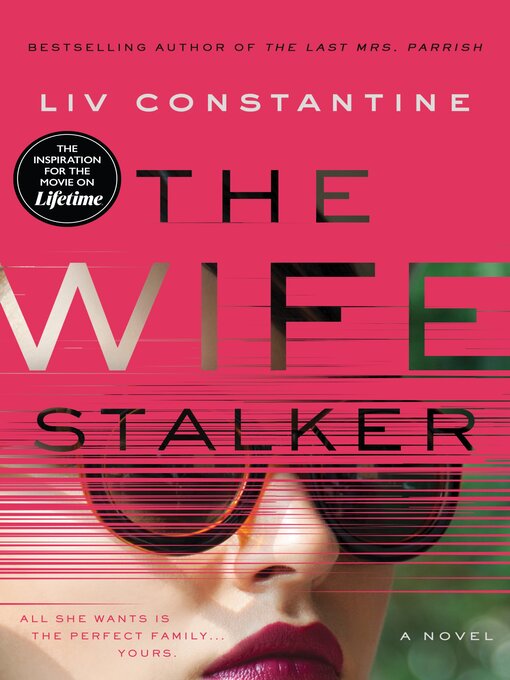 The Wife Stalker by Liv Constantine
"Breezing into the upscale seaside paradise of Westport, Connecticut, gorgeous thirtysomething Piper Reynard sets down roots, opening a rehab and wellness space and joining a local yacht club. When she meets Leo Drakos, a handsome, successful lawyer, the wedding ring on his finger is the only thing she doesn't like about him. Yet as Piper well knows, no marriage is permanent.
Meanwhile, Joanna has been waiting patiently for Leo, the charismatic man she fell in love with all those years ago, to re-emerge from the severe depression that has engulfed him. Though she's thankful when Leo returns to his charming, energetic self, paying attention again to Evie and Stelli, the children they both love beyond measure, Joanna is shocked to discover that it's not her loving support that's sparked his renewed happiness—it's something else.
Piper. Leo has fallen head over heels for the flaky, New Age-y newcomer, and unrepentant and resolute, he's more than willing to leave Joanna behind, along with everything they've built. Of course, he assures her, she can still see the children.
Joanna is devastated—and determined to find something, anything, to use against this woman who has stolen her life and her true love. As she digs deeper into Piper's past, Joanna begins to unearth disturbing secrets . . . but when she confides to her therapist that she fears for the lives of her ex-husband and children, her concerns are dismissed as paranoia. Can she find the proof she needs in time to save them?"
I wanted to love this book since I have liked Liv Constantine's other books. But I didn't really like any of the characters or like the story that much. I read reviews that said the book is supposed to drive you nuts the first half with the stupid decisions the characters made, but I think I was too annoyed by the end to actually appreciate it.
Rating: 3/5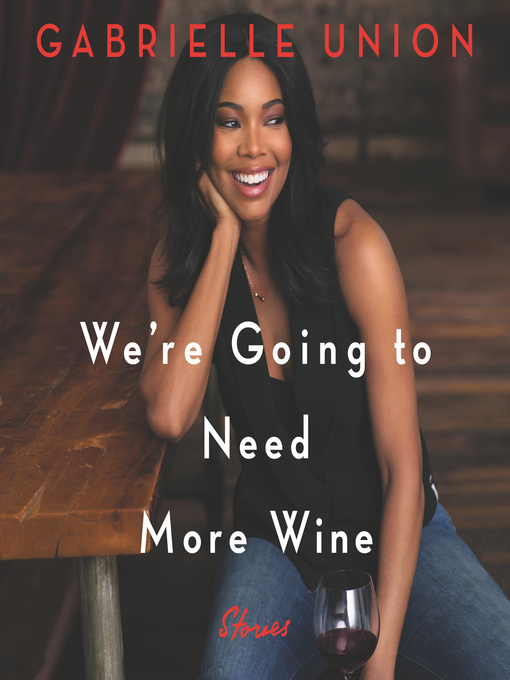 We're Going to Need More Wine by Gabrielle Union
"One month before the release of the highly anticipated film The Birth of a Nation, actress Gabrielle Union shook the world with a vulnerable and impassioned editorial in which she urged our society to have compassion for victims of sexual violence. In the wake of rape allegations made against director and actor Nate Parker, Union—a forty-four-year-old actress who launched her career with roles in iconic '90s movies—instantly became the insightful, outspoken actress that Hollywood has been desperately awaiting. With honesty and heartbreaking wisdom, she revealed her own trauma as a victim of sexual assault: "It is for you that I am speaking. This is real. We are real."
In this moving collection of thought provoking essays infused with her unique wisdom and deep humor, Union uses that same fearlessness to tell astonishingly personal and true stories about power, color, gender, feminism, and fame. Union tackles a range of experiences, including bullying, beauty standards, and competition between women in Hollywood, growing up in white California suburbia and then spending summers with her black relatives in Nebraska, coping with crushes, puberty, and the divorce of her parents. Genuine and perceptive, Union bravely lays herself bare, uncovering a complex and courageous life of self-doubt and self-discovery with incredible poise and brutal honesty. Throughout, she compels us to be ethical and empathetic, and reminds us of the importance of confidence, self-awareness, and the power of sharing truth, laughter, and support."
I listened to this one as an audiobook, and I would definitely recommend it as you could hear how these stories affected her through her voice. I hadn't really heard of Gabrielle Union before, but when I saw a few people recommending this I decided to pick it up. Some of the stories were hard to listen to, but she is a skilled storyteller who made even the worst stories compelling.
Rating: 4/5
Weep No More My Lady by Mary Higgins Clark
"Elizabeth Lange has arrived at Cypress Point Spa in Pebble Beach, California, weary of heart and soul. Still grieving for her beloved sister, a famous actress who plunged to her death from her Manhattan penthouse, Elizabeth is determined to unearth the truth about how Leila died. Dashing millionaire Ted Winters stands accused of her murder, but Elizabeth has doubts.
Along the windswept cliffs of the Monterey coast, in luxurious bungalows, between gourmet meals and beachfront walks, uneasiness stalks Elizabeth while she begins opening doors to the past. As glimpses of the dark truth about Leila's life and death — and about Elizabeth herself — start to crash against her mind, an ominous wave from an unexpected source threatens to engulf her entirely."
A friend loaned this book to me over a year ago and I finally got around to reading it. Overall it was pretty good, but it didn't keep me hooked throughout like I want crime books to do.
Rating: 3/5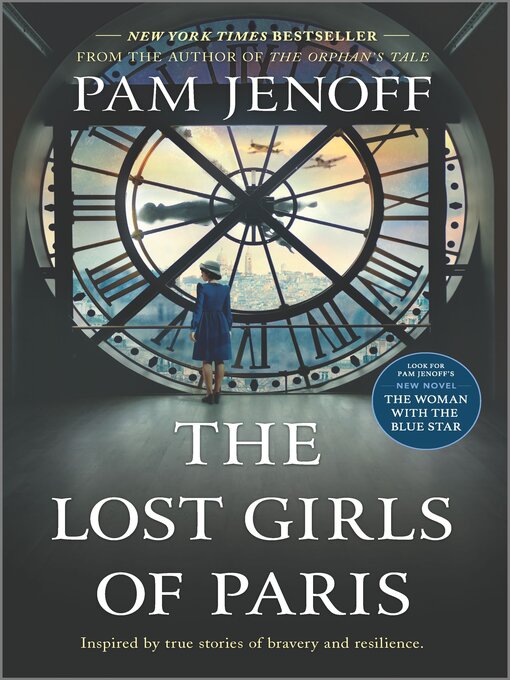 The Lost Girls of Paris by Pam Jenoff
"1946, Manhattan
One morning while passing through Grand Central Terminal on her way to work, Grace Healey finds an abandoned suitcase tucked beneath a bench. Unable to resist her own curiosity, Grace opens the suitcase, where she discovers a dozen photographs—each of a different woman. In a moment of impulse, Grace takes the photographs and quickly leaves the station.
Grace soon learns that the suitcase belonged to a woman named Eleanor Trigg, leader of a network of female secret agents who were deployed out of London during the war. Twelve of these women were sent to Occupied Europe as couriers and radio operators to aid the resistance, but they never returned home, their fates a mystery. Setting out to learn the truth behind the women in the photographs, Grace finds herself drawn to a young mother turned agent named Marie, whose daring mission overseas reveals a remarkable story of friendship, valor and betrayal."
The premise of this book intrigued me, and I am happy to say it ended up being as good as I had hoped. Sometimes WWII historical fiction can get dark, but overall this one wasn't that way. I also enjoyed that almost every chapter had some sort of suspense, and the story had a great pace.
Rating: 4/5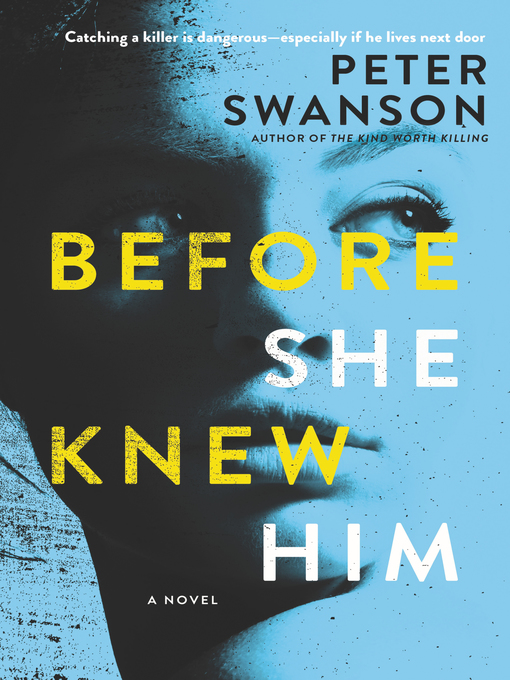 Before She Knew Him by Peter Swanson
"From the hugely talented author of The Kind Worth Killing comes an exquisitely chilling tale of a young suburban wife with a history of psychological instability whose fears about her new neighbor could lead them both to murder . . .
Hen and her husband Lloyd have settled into a quiet life in a new house outside of Boston, Massachusetts. Hen (short for Henrietta) is an illustrator and works out of a studio nearby, and has found the right meds to control her bipolar disorder. Finally, she's found some stability and peace.
But when they meet the neighbors next door, that calm begins to erode as she spots a familiar object displayed on the husband's office shelf. The sports trophy looks exactly like one that went missing from the home of a young man who was killed two years ago. Hen knows because she's long had a fascination with this unsolved murder—an obsession she doesn't talk about anymore, but can't fully shake either.
Could her neighbor, Matthew, be a killer? Or is this the beginning of another psychotic episode like the one she suffered back in college, when she became so consumed with proving a fellow student guilty that she ended up hurting a classmate?
The more Hen observes Matthew, the more she suspects he's planning something truly terrifying. Yet no one will believe her. Then one night, when she comes face to face with Matthew in a dark parking lot, she realizes that he knows she's been watching him, that she's really on to him. And that this is the beginning of a horrifying nightmare she may not live to escape. . ."
I have enjoyed other books by Peter Swanson in the past, and this was no exception. It isn't your typical mystery as you know who did it from near the beginning, however it is more of a psychological thriller as it dives deep into the main characters. I really liked the characters in this book and how much we got to see into their lives. I also didn't see the end coming, which made me enjoy the story even more!
Rating: 5/5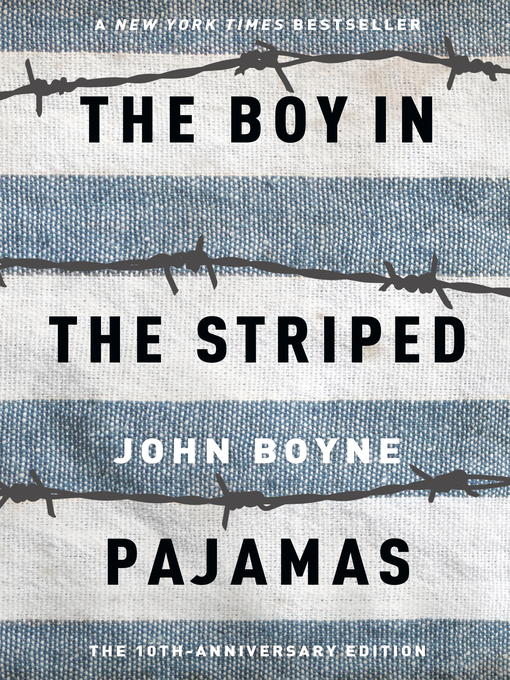 The Boy in the Striped Pajamas
"Berlin, 1942: When Bruno returns home from school one day, he discovers that his belongings are being packed in crates. His father has received a promotion and the family must move to a new house far, far away, where there is no one to play with and nothing to do. A tall fence stretches as far as the eye can see and cuts him off from the strange people in the distance.
But Bruno longs to be an explorer and decides that there must be more to this desolate new place than meets the eye. While exploring his new environment, he meets another boy whose life and circumstances are very different from his own, and their meeting results in a friendship that has devastating consequences."
This had been on my list for years because I had heard good things about it, even though it is such a sad one. I finally picked it up and read it in an afternoon because it is a pretty quick read. I would recommend, but people aren't exaggerating when they said the ending is sad.
Rating: 4/5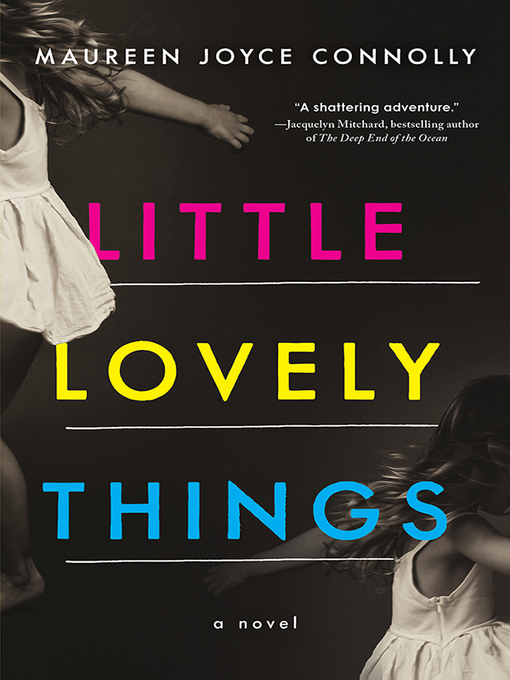 Little Lovely Things by Maureen Joyce Connolly
"It is the wrong time to get sick. Speeding down the highway on the way to work, her two little girls sleeping in the back seat, medical resident Claire Rawlings doesn't have time for the nausea overtaking her. But as the world tilts sideways, she pulls into a gas station, runs to the bathroom, and passes out. When she wakes up minutes later, her car—and her daughters—are gone.
The police have no leads, and the weight of guilt presses down on Claire as each hour passes with no trace of her girls. All she has to hold on to are her strained marriage, a potentially unreliable witness who emerges days later, and the desperate but unquenchable belief that her daughters are out there somewhere.
As hopeful and uplifting as it is devastating, Little Lovely Things is the story of a family shattered by unthinkable tragedy, and the unexpected intersection of heartbreak and hope."
This was one that had also been on my list for at least a year. I don't know why it took me this long to get around to reading it because I ended up really liking it! While it focuses on the kidnapping, the story also looks at what happens to Claire and her husband afterwards and the guilt they feel. I felt that the emotional element of this book was developed well and added to the overall story. I also liked the inclusion of Jay, who is a Native American and adds a bit of folklore and mystery to the story.
Rating: 5/5
Walking Through Twilight by Douglas Groothuis
"How do you continue to find God as dementia pulls your loved one into the darkness? Nothing is simple for a person suffering from dementia, and for those they love. When ordinary tasks of communication, such as using a phone, become complex, then difficult, and then impossible, isolation becomes inevitable. Helping becomes excruciating. In these pages philosopher Douglas Groothuis offers a window into his experience of caring for his wife as a rare form of dementia ravages her once-brilliant mind and eliminates her once-stellar verbal acuity. Mixing personal narrative with spiritual insight, he captures moments of lament as well as philosophical and theological reflection. Brief interludes provide poignant pictures of life inside the Groothuis household, and we meet a parade of caregivers, including a very skilled companion dog. Losses for both Doug and Becky come daily, and his questions for God multiply as he navigates the descending darkness. Here is a frank exploration of how one continues to find God in the twilight"
I hadn't heard of this book before, but my friend's mom recommended it since the author's wife had a form of dementia that made her lose her language abilities. As a Speech Language Pathologist, it was really interesting to read about the husband's view and his lamenting as his wife declined due to this dementia. But even if you aren't an SLP, I think it could be an enlightening read!
Rating: 4/5
That is all for June! If you want even more book recommendations, you can follow along on Goodreads to see what I am currently reading! If you have read anything good this month, let me know in the comments!
xo, Scarlett