September was my first month of grad school, so I didn't have a lot of time to read books. But I am still proud that I finished a few, even if one was technically for class! Click here to see past Recently Reading posts!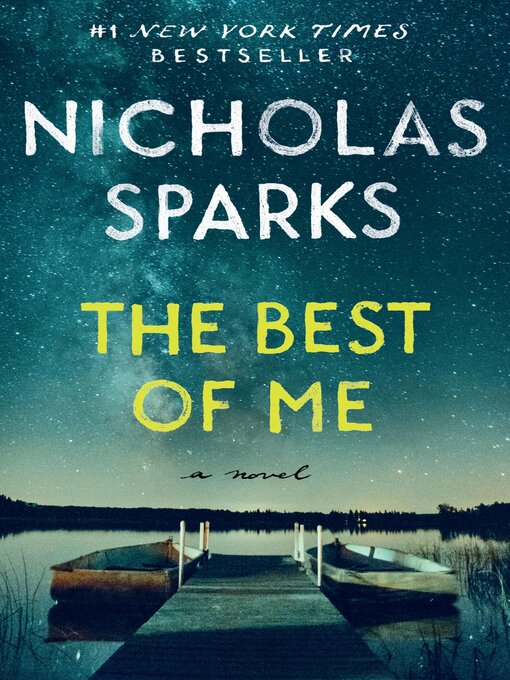 The Best of Me by Nicholas Sparks
"Everyone wanted to believe that endless love was possible. She'd believed in it once, too, back when she was eighteen."
In the spring of 1984, high school students Amanda Collier and Dawson Cole fell deeply, irrevocably in love. Though they were from opposite sides of the tracks, their love for one another seemed to defy the realities of life in the small town of Oriental, North Carolina. But as the summer of their senior year came to a close, unforeseen events would tear the young couple apart, setting them on radically divergent paths.
Now, twenty-five years later, Amanda and Dawson are summoned back to Oriental for the funeral of Tuck Hostetler, the mentor who once gave shelter to their high school romance. Neither has lived the life they imagined . . . and neither can forget the passionate first love that forever changed their lives. As Amanda and Dawson carry out the instructions Tuck left behind for them, they realize that everything they thought they knew — about Tuck, about themselves, and about the dreams they held dear — was not as it seemed. Forced to confront painful memories, the two former lovers will discover undeniable truths about the choices they have made. And in the course of a single, searing weekend, they will ask of the living, and the dead: Can love truly rewrite the past?"
This book took me a few days to get into, which seems to be the case for all the Nicholas Sparks books I have read. But once I got about halfway through it picked up and I finished it within a day. Overall, it was a pretty good book, though I didn't love the ending. I also predicted the ending before it happened, but since I didn't love it I was not happy to learn I was right! If you like other Nicholas Sparks books, then you would probably like this one too.
Would I recommend? Yes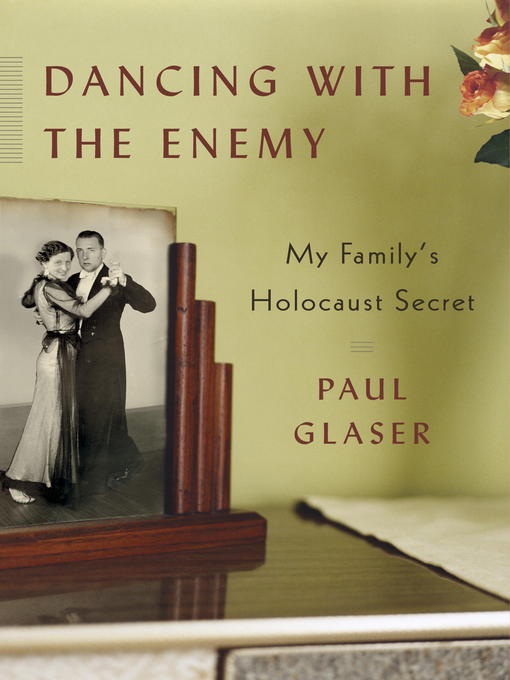 My Family's Holocaust Secret by Paul Glaser
"Raised in a devout Roman Catholic family in the Netherlands, Paul Glaser was shocked to learn as an adult of his father's Jewish heritage. Grappling with his newfound identity and stunned by his father's secrecy, Paul set out to discover what happened to his family during World War II and what had caused the long-standing rift between his father and his estranged aunt, Rosie, who moved to Sweden after the war. Piecing together his aunt's wartime diaries, photographs, and letters, Paul reconstructed the dramatic story of a woman who was caught up in the tragic sweep of World War II.
Rosie Glaser was a magnetic force – hopeful, exuberant, and cunning. An emancipated woman who defied convention, she toured Western Europe teaching ballroom dancing to high acclaim, falling in love hard and often. By the age of twenty-five, she had lost the great love of her life in an aviation accident, married the wrong man, and sought consolation in the arms of yet another. Then the Nazis seized power. For Rosie, a nonpracticing Jew, this marked the beginning of an extremely dangerous ordeal. After operating an illegal dance school in her parents' attic, Rosie was betrayed by both her ex-husband and her lover, taken prisoner by the SS and sent to a series of concentration camps. But her enemies were unable to destroy her and, remarkably, she survived, in part by giving dance and etiquette lessons to her captors. Rosie was an entertainer at heart, and her vivacious spirit, her effervescent charm, and her incredible resourcefulness kept her alive amid horrendous tragedy. Of the twelve hundred people who arrived with her at Auschwitz, only eight survived. Illustrated with more than ninety photos, Dancing with the Enemy recalls an extraordinary life marked by love, betrayal, and fierce determination. It is being published in ten languages."
This was a book that had probably been on my to-read list for years, so I finally tackled it when I was loading my Kindle with books to read this fall at school. In the past I had to read books set during WWII for school, such as Night by Elie Wiesel, Number The Stars by Lois Lowry, and The Hiding Place by Corrie ten Boom. I ended up liking all of those, so I added this one to my list since it was set during WWII also. It was really interesting to see one woman's perspective of her time in concentration camps and see her story unfold. I tend to like historical fiction set during WWII like The Nightingale by Kristin Hannah, so finding a nonfiction book that was also interesting was great!
Would I recommend? YES!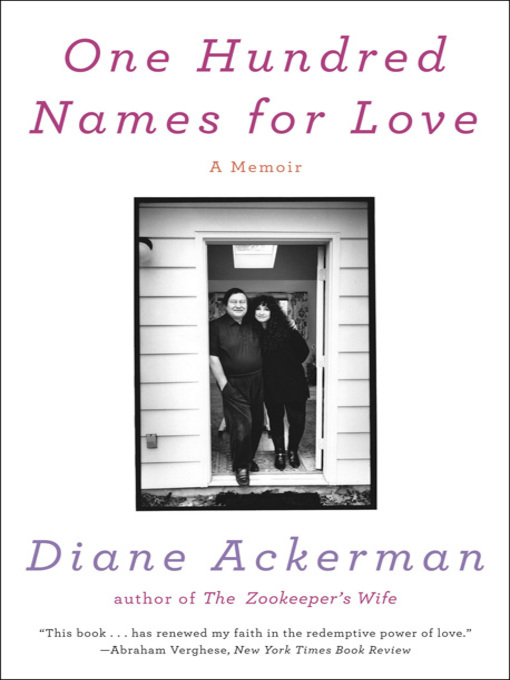 One Hundred Names For Love by Diane Ackerman
"A testament to the power of creativity in language, life—and love." —Heller McAlpin, Washington PostNo other writer can blend the science of the brain with the love of language like Diane Ackerman. In this extraordinary memoir, she opens a window into the experience of wordlessness—the language paralysis called aphasia. In narrating the recovery of her husband, Paul West, from a stroke that reduced his vast vocabulary to a single syllable, she evokes the joy and mystery of the brain's ability to find and connect words. Deeply rewarding to readers of all kinds, Ackerman has given us a literary love story, accessible insight into the science and medicine of brain injury, and invaluable spiritual sustenance in the face of life's myriad physical sufferings."
Technically I had to read this book for my aphasia class this semester. But I really enjoyed it! It almost reminded me of a Lisa Genova book, but I also loved that it was from a real person and her real perspective on having a husband with aphasia. As someone who is going to work with clients with aphasia, this book truly was helpful and made me realize a few things that people with aphasia struggle with that I had never thought about before.
Would I recommend? Yes!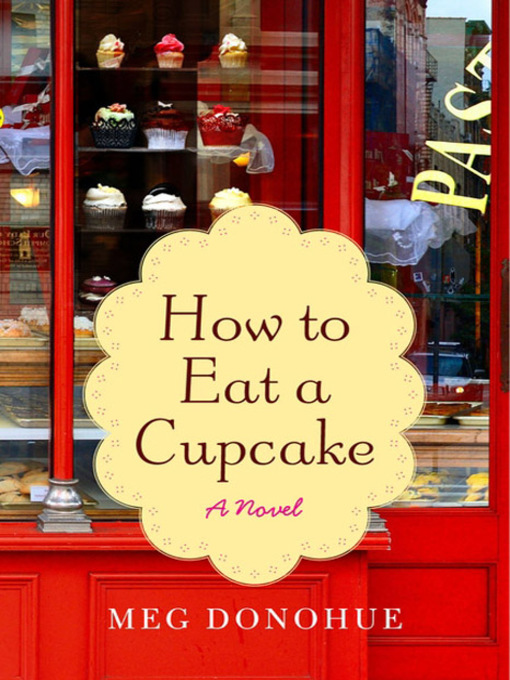 How to Eat a Cupcake by Meg Donohue
"Author Meg Donohue has cooked up an absolutely scrumptious debut novel, How to Eat a Cupcake, that explores what happens when two childhood friends, Annie and Julia, reconnect as adults and decide to open a cupcakery. But success in their new baking business venture will depend upon their overcoming old betrayals, first loves, and an unexpected and quite dangerous threat. Donohue's How to Eat a Cupcake is contemporary women's fiction at its smartest, sweetest, and most satisfying, joining the ranks of The Recipe Club, The School for Essential Ingredients, and Joanne Harris's classic Chocolat by proving once again that fiction and food make an unbeatable combination."
I read All The Summer Girls by Meg Donohue this summer and enjoyed it, so I picked up this one that had also been on my to-read list for a while. It was a pretty quick read, but a cute book overall. If you want something pretty light and sweet (literally and figuratively), this would be a good choice! I will say that there were a few twists in it that I did not see coming at all, so that kept me hooked.
Would I recommend? Yes!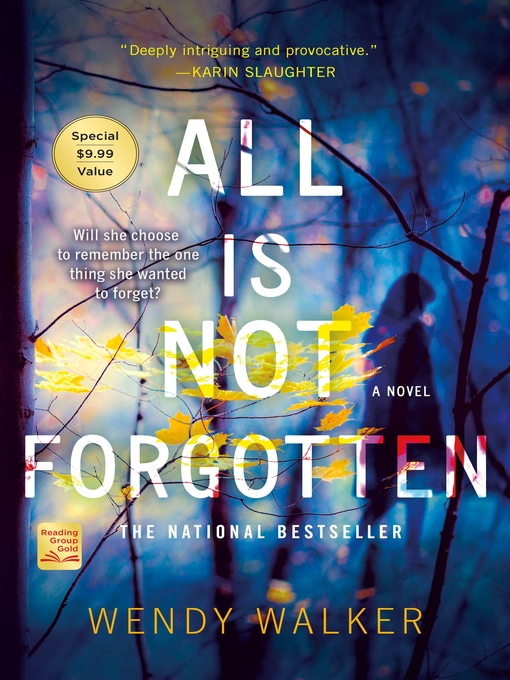 All Is Not Forgotten by Wendy Walker
"Until one night when young Jenny Kramer is attacked at a local party. In the hours immediately after, she is given a controversial drug to medically erase her memory of the violent assault. But, in the weeks and months that follow, as she heals from her physical wounds, and with no factual recall of the attack, Jenny struggles with her raging emotional memory. Her father, Tom, becomes obsessed with his inability to find her attacker and seek justice while her mother, Charlotte, struggles to pretend this horrific event did not touch her carefully constructed world.
As Tom and Charlotte seek help for their daughter, the fault lines within their marriage and their close-knit community emerge from the shadows where they have been hidden for years, and the relentless quest to find the monster who invaded their town – or perhaps lives among them – drive this psychological thriller to a shocking and unexpected conclusion."
I got about 25% through this book before I finally gave up. I just could not get invested in the characters or the story, and I found the narrator to be confusing. I think the idea of the book was a good one but I just didn't like how it was written. I read some reviews before I officially gave it up and saw a lot of people felt the same way I did, which made me feel better about ditching it. But I also saw some reviews where people loved the style of narration, so I guess it just depends on the person.
Would I recommend? No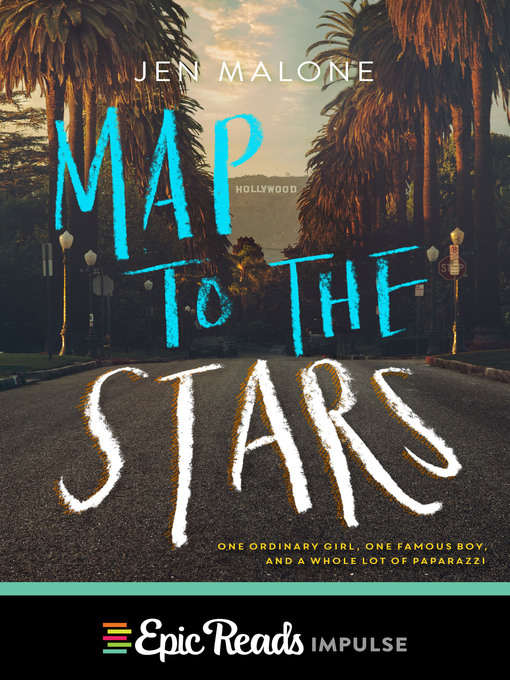 Map To The Stars by Jen Malone
"Can one down-to-earth girl plus a very famous boy and a whole lot of paparazzi ever add up to a perfect Hollywood ending?
Seventeen-year-old Annie Shelton isn't sure why her mom thinks moving to Hollywood will allow them to escape the drama of their small-time life in Georgia, but she's along for the ride. When Annie's mom snags a gig as makeup artist to a teen movie idol and finagles a spot for Annie to accompany her on his European promotional tour, Annie's pretty sure she'll be fangirling over architectural sights rather than teen heartthrob Graham Cabot.
But then of course she actually meets him. As Graham and Annie fall for each other in the most romantic cities in the world, Annie realizes that this turn of events may not be quite as glamorous as she thought. Instead of red carpets and celebrity couple names, they are navigating a minefield of keeping secrets from Graham's fans, overprotective assistant, stage "momager," and beefy bodyguard. And when the paparazzi make an appearance, Annie has to decide whether their love is worth the harsh glare of the flashbulb."
This book was another light and quick read. It probably took me about 4 hours to read this book total, which was perfect for a weekend where I didn't have a ton of free time but still wanted to get through a book. This was another one that had been on my list for years and I finally picked it up. I will say I probably would have liked it more in junior high or high school, but to be honest I still found it cute now even if parts were cheesy and predictable. Plus I loved that they were in Europe for part of it!
Would I recommend? Yes!
What has been the best book you have read recently? Tell me in the comments!
xo, Scarlett