Since June is the first full month of summer, I had a lot more time to read this month! I ended up reading 10 books, which is made a big dent in my to-read list! I am really excited to share my thoughts on what I read and which ones I loved.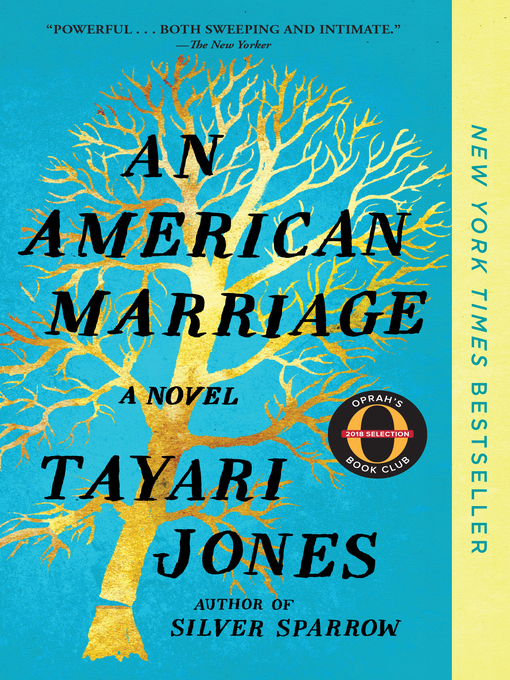 An American Marriage- Tayari Jones
"Newlyweds Celestial and Roy are the embodiment of both the American Dream and the New South. He is a young executive, and she is an artist on the brink of an exciting career. But as they settle into the routine of their life together, they are ripped apart by circumstances neither could have imagined. Roy is arrested and sentenced to twelve years for a crime Celestial knows he didn't commit. Though fiercely independent, Celestial finds herself bereft and unmoored, taking comfort in Andre, her childhood friend, and best man at their wedding. As Roy's time in prison passes, she is unable to hold on to the love that has been her center. After five years, Roy's conviction is suddenly overturned, and he returns to Atlanta ready to resume their life together.

This stirring love story is a profoundly insightful look into the hearts and minds of three people who are at once bound and separated by forces beyond their control. An American Marriage is a masterpiece of storytelling, an intimate look deep into the souls of people who must reckon with the past while moving forward—with hope and pain—into the future."
I had heard so many people rave about this book, so I was excited when I was able to get it on reserve at the library. I did read it all the way through, but that was mainly because I kept waiting for it to get better. It definitely missed the mark for me, and I did not really like any of the characters and I didn't really care how it ended. Honestly, I could barely even tell you anything about the book now since I have read so many that I liked better since then.
Would I recommend? No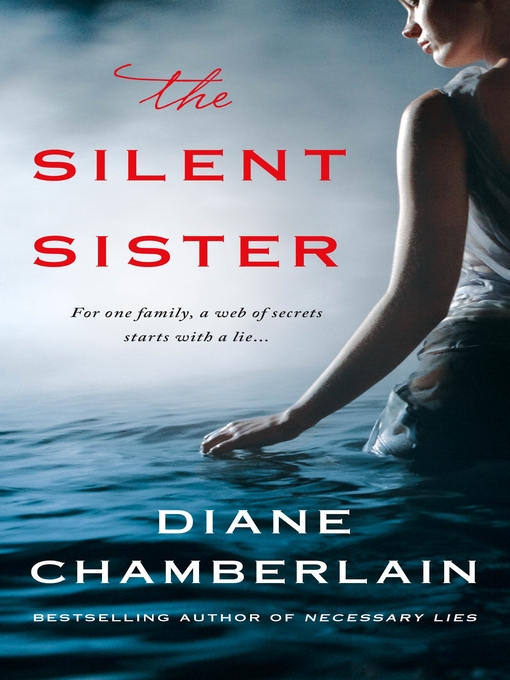 The Silent Sister- Diane Chamberlain
"In The Silent Sister, Riley MacPherson has spent her entire life believing that her older sister Lisa committed suicide as a teenager. Now, over twenty years later, her father has passed away and she's in New Bern, North Carolina cleaning out his house when she finds evidence to the contrary. Lisa is alive. Alive and living under a new identity. But why exactly was she on the run all those years ago, and what secrets are being kept now? As Riley works to uncover the truth, her discoveries will put into question everything she thought she knew about her family. Riley must decide what the past means for her present, and what she will do with her newfound reality, in this engrossing mystery from international bestselling author Diane Chamberlain."
I LOVED this book. There were quite a few twists and turns, and I was hooked from almost the beginning. If you keep up with my Recently Reading posts, you know I love a good mystery, and usually those end up being thrillers. But this was a great mystery that wasn't a thriller, which I really enjoyed.
Would I recommend? Yes!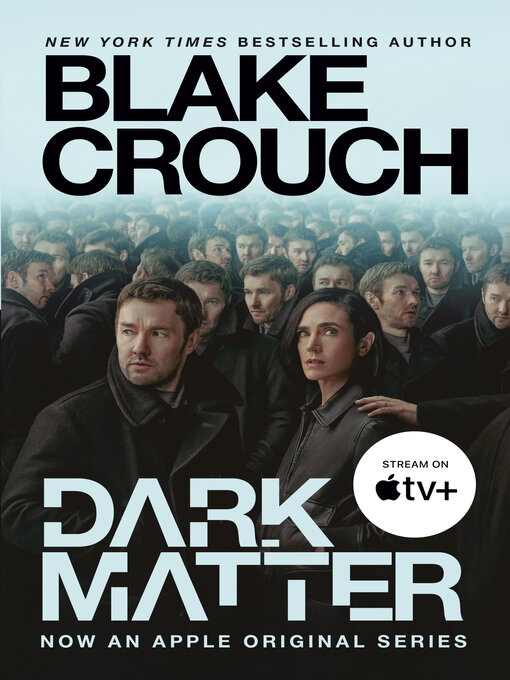 Dark Matter- Blake Crouch
"Are you happy with your life?"
Those are the last words Jason Dessen hears before the masked abductor knocks him unconscious.
Before he awakens to find himself strapped to a gurney, surrounded by strangers in hazmat suits.
Before a man Jason's never met smiles down at him and says, "Welcome back, my friend."
In this world he's woken up to, Jason's life is not the one he knows. Hiswife is not his wife. His son was never born. And Jason is not an ordinary college physics professor, but a celebrated genius who has achieved something remarkable. Something impossible.
Is it this world or the other that's the dream? And even if the home he remembers is real, how can Jason possibly make it back to the family he loves? The answers lie in a journey more wondrous and horrifying than anything he could've imagined—one that will force him to confront the darkest parts of himself even as he battles a terrifying, seemingly unbeatable foe."
This book was different from what I usually read since it falls into the Scifi category. But I still really enjoyed it, even though at some points it was slightly scary to think about what if something like that actually happened. Overall a really good book if you enjoy Scifi or just a good mystery to figure out what happened to Jason.
Would I recommend? Yes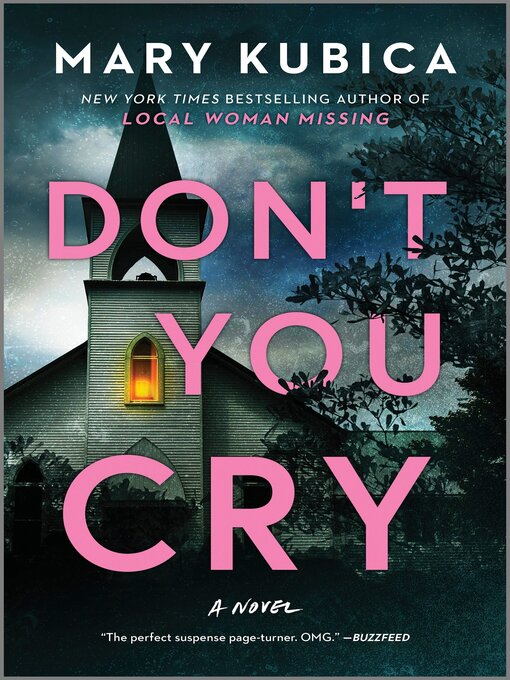 Don't You Cry- Mary Kubica
"In downtown Chicago, Esther Vaughan disappears from her apartment without a trace. A haunting letter addressed to My Dearest is found among her possessions, leaving her roommate Quinn Collins to question how well she really knew her friend. Meanwhile, in a small town an hour outside Chicago, a mysterious woman appears in the quiet coffee shop where eighteen-year-old Alex Gallo works as a dishwasher. He is immediately drawn to her, but what starts as an innocent crush quickly spirals into something far more sinister.
As Quinn searches for answers about Esther, and Alex is drawn further under the stranger's spell, master of suspense Mary Kubica takes readers on a taut and twisted thrill ride that builds to a stunning conclusion and shows that no matter how fast and far we run, the past always catches up with us."
I read The Good Girl two summers ago and I can still remember how much I enjoyed it. This book alternates between the viewpoints of Alex and Quinn, but I have to admit I was much more interested in Quinn's parts than Alex's until I was far into the book and figured out how their lives intersected. Overall a great mystery, but if you are more into thrillers I might skip this one.
Would I recommend? Yes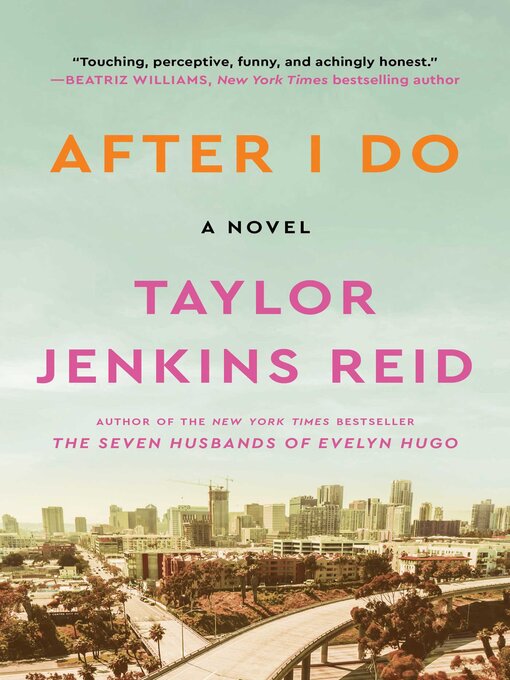 After I Do- Taylor Jenkins Reid
"When Lauren and Ryan's marriage reaches the breaking point, they come up with an unconventional plan. They decide to take a year off in the hopes of finding a way to fall in love again. One year apart, and only one rule: they cannot contact each other. Aside from that, anything goes.
Lauren embarks on a journey of self-discovery, quickly finding that her friends and family have their own ideas about the meaning of marriage. These influences, as well as her own healing process and the challenges of living apart from Ryan, begin to change Lauren's ideas about monogamy and marriage. She starts to question: When you can have romance without loyalty and commitment without marriage, when love and lust are no longer tied together, what do you value? What are you willing to fight for?This is a love story about what happens when the love fades. It's about staying in love, seizing love, forsaking love, and committing to love with everything you've got. And above all, After I Do is the story of a couple caught up in an old game—and searching for a new road to happily ever after."
After reading The Seven Husbands of Evelyn Hugo, I wanted to read more by TJR, so I requested almost all of her books from my library. This was the first that came in, and it did not disappoint! I literally read it within 6 hours, and this was while taking breaks to do other things! The story drew me in from the very beginning, and I loved how it began with how Lauren and Ryan met and then worked its way to the present time. The only thing I think would have made this better is if we got Ryan's point of view too and it wasn't all Lauren.
Would I recommend? Yes!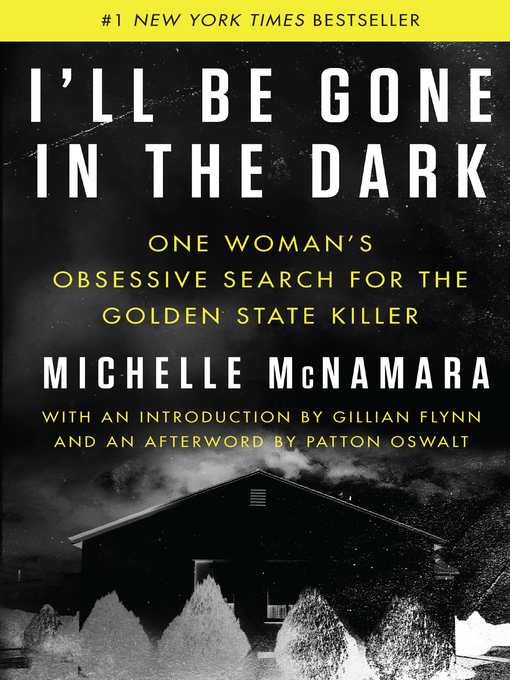 I'll Be Gone In The Dark- Michelle McNamara
"For more than ten years, a mysterious and violent predator committed fifty sexual assaults in Northern California before moving south, where he perpetrated ten sadistic murders. Then he disappeared, eluding capture by multiple police forces and some of the best detectives in the area.
Three decades later, Michelle McNamara, a true crime journalist who created the popular website TrueCrimeDiary.com, was determined to find the violent psychopath she called "the Golden State Killer." Michelle pored over police reports, interviewed victims, and embedded herself in the online communities that were as obsessed with the case as she was.
I'll Be Gone in the Dark—the masterpiece McNamara was writing at the time of her sudden death—offers an atmospheric snapshot of a moment in American history and a chilling account of a criminal mastermind and the wreckage he left behind. It is also a portrait of a woman's obsession and her unflagging pursuit of the truth. Utterly original and compelling, it has been hailed as a modern true crime classic—one which fulfilled Michelle's dream: helping unmask the Golden State Killer."
I have mentioned in many posts before that I have gotten into the podcast My Favorite Murder this year. They mention this book and the Golden State Killer fairly often, so I had this on my to read list for a few months. But then when they finally caught the guy, I immediately requested it from my library. Me and every other person in my town apparently because it took months to come in! But I finally got it and it did not disappoint. It was very well written and you could tell that Michelle truly dedicated so much time into writing this book as well as hunting for him until her death. The ending was sort of bittersweet since you know that he wasn't caught and Michelle dies before he was actually caught. But overall if you are also a MFM fan, you need to read this.
Would I recommend? Yes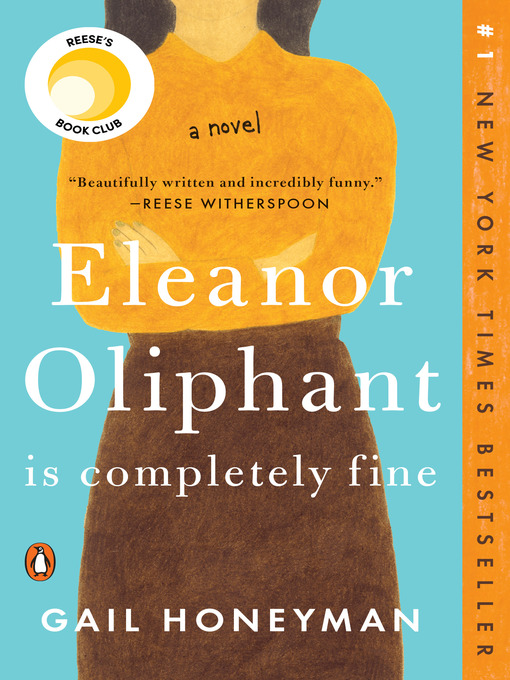 Eleanor Oliphant Is Completely Fine- Gail Honeyman
"No one's ever told Eleanor that life should be better than fine.
Meet Eleanor Oliphant: She struggles with appropriate social skills and tends to say exactly what she's thinking. Nothing is missing in her carefully timetabled life of avoiding social interactions, where weekends are punctuated by frozen pizza, vodka, and phone chats with Mummy.
But everything changes when Eleanor meets Raymond, the bumbling and deeply unhygienic IT guy from her office. When she and Raymond together save Sammy, an elderly gentleman who has fallen on the sidewalk, the three become the kinds of friends who rescue one another from the lives of isolation they have each been living. And it is Raymond's big heart that will ultimately help Eleanor find the way to repair her own profoundly damaged one.
Soon to be a major motion picture produced by Reese Witherspoon, Eleanor Oliphant Is Completely Fine is the smart, warm, and uplifting story of an out-of-the-ordinary heroine whose deadpan weirdness and unconscious wit make for an irresistible journey as she realizes. . .
The only way to survive is to open your heart."
I have to admit, the first half of this book I wasn't really hooked. I just kept reading because I had heard it was good. But then suddenly I was hooked and I needed to know what happened. I loved Eleanor's character development and was rooting for her the whole time. Much of this book was sad because of how Eleanor lived and how unaware she was socially to things like her coworkers making fun of her. But there are also many funny moments woven in, such as Eleanor whispering "I know where you live" to telemarkers who call her house. If you have read and liked A Man Called Ove, I would recommend picking this one up because it reminded me of it in a way!
Would I recommend? Yes!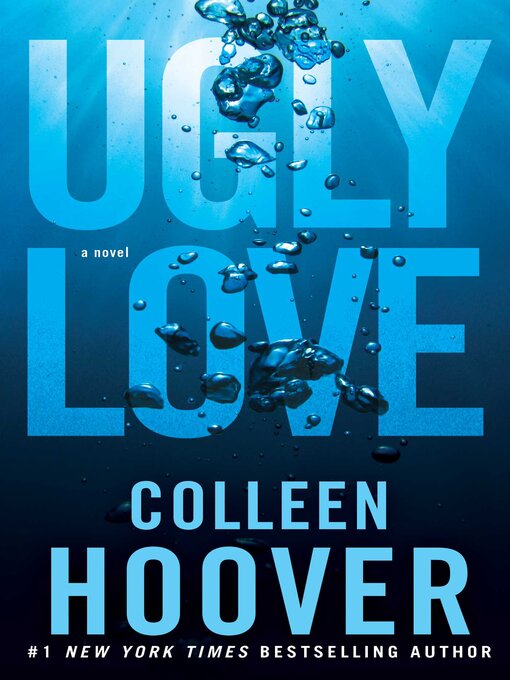 Ugly Love- Colleen Hoover
"When Tate Collins meets airline pilot Miles Archer, she knows it isn't love at first sight. They wouldn't even go so far as to consider themselves friends. The only thing Tate and Miles have in common is an undeniable mutual attraction. Once their desires are out in the open, they realize they have the perfect set-up. He doesn't want love, she doesn't have time for love, so that just leaves the sex. Their arrangement could be surprisingly seamless, as long as Tate can stick to the only two rules Miles has for her.
Never ask about the past.
Don't expect a future.
They think they can handle it, but realize almost immediately they can't handle it at all."
After reading and loving Maybe Someday last year, I was excited to get into another Colleen Hoover book. Unfortunately I did not like this one quite as much. I didn't really like either of the characters because Miles was so disrespectful to Tate, and Tate had such little self-respect that she just let him do whatever he wanted. I do still really like Colleen Hoover's writing and will read more of her books, but this one kinda missed the mark for me. I do have to say I loved Cap's part in this book, and I loved the twist that came at the end with him.
Would I recommend? Yes, but start with Maybe Someday (or even a different Colleen Hoover book) before this one.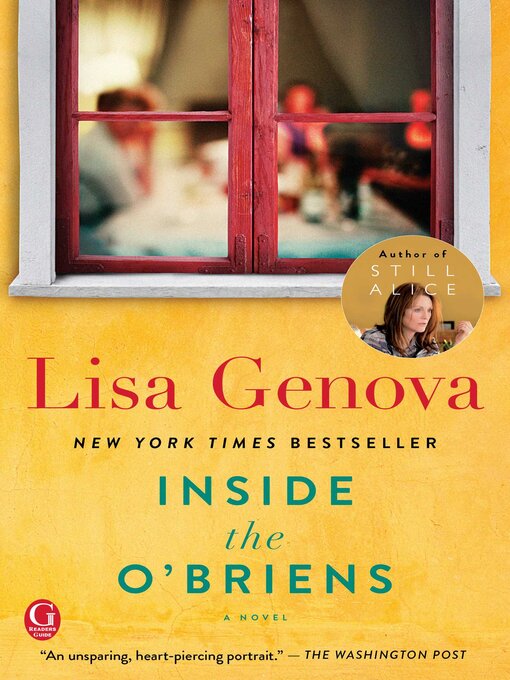 Inside The O'Briens- Lisa Genova
"From New York Times bestselling author and neuroscientist Lisa Genova comes a "heartbreaking…very human novel" (Matthew Thomas, author of We Are Not Ourselves) that does for Huntington's disease what her debut novel Still Alice did for Alzheimer's.
Joe O'Brien is a forty-three-year-old police officer from the Irish Catholic neighborhood of Charlestown, Massachusetts. A devoted husband, proud father of four children in their twenties, and respected officer, Joe begins experiencing bouts of disorganized thinking, uncharacteristic temper outbursts, and strange, involuntary movements. He initially attributes these episodes to the stress of his job, but as these symptoms worsen, he agrees to see a neurologist and is handed a diagnosis that will change his and his family's lives forever: Huntington's disease.
Huntington's is a lethal neurodegenerative disease with no treatment and no cure, and each of Joe's four children has a 50 percent chance of inheriting their father's disease. While watching her potential future in her father's escalating symptoms, twenty-one-year-old daughter Katie struggles with the questions this test imposes on her young adult life. As Joe's symptoms worsen and he's eventually stripped of his badge and more, Joe struggles to maintain hope and a sense of purpose, while Katie and her siblings must find the courage to either live a life "at risk" or learn their fate."
I really enjoyed this book even though parts of it were obviously sad. I read Still Alice by Lisa Genova a few months ago and I really liked reading a book from the perspective of someone with a specific disease. Inside The O'Brien's gave me a great perspective into the life of someone with Huntington's, which I am sure will come in handy at some point when I am an SLP!
Would I recommend? Yes!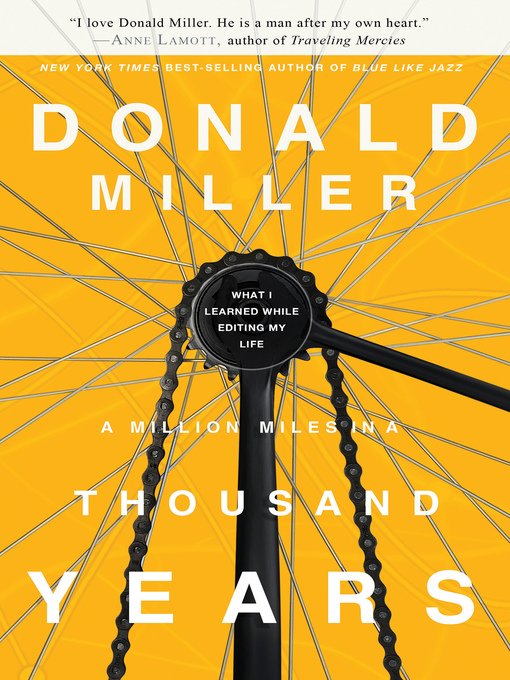 A Million Miles In A Thousand Years- Donald Miller
"After writing a successful memoir, Donald Miller's life stalled. During what should have been the height of his success, he found himself unwilling to get out of bed, avoiding responsibility, even questioning the meaning of life. But when two movie producers proposed turning his memoir into a movie, he found himself launched into a new story filled with risk, possibility, beauty, and meaning.

A Million Miles in a Thousand Years chronicles Miller's rare opportunity to edit his life into a great story, to reinvent himself so nobody shrugs their shoulders when the credits roll. Through heart-wrenching honesty and hilarious self-inspection, Donald Miller takes readers through the life that emerges when it turns from boring reality into meaningful narrative.
Miller goes from sleeping all day to riding his bike across America, from living in romantic daydreams to fearful encounters with love, from wasting his money to founding a nonprofit with a passionate cause. Guided by a host of outlandish but very real characters, Miller shows us how to get a second chance at life the first time around.A Million Miles in a Thousand Years is a rare celebration of the beauty of life."
The first half of this book was pretty slow and didn't interest me that much, but once he started including more stories and do more things, it got a lot more interesting and the points he made were good. The point Miller is trying to get across is that life is a story and he wants to challenge people to live a good story. I love his point that God has given everybody talents and gifts, and you should do something with them instead of waiting for something to happen to you. Overall, if you feel like your story could be better, this book would be a good one to read!
Would I recommend? Yes
What have you read and loved recently? Let me know in the comments!
xo, Scarlett