With summer break beginning halfway through May, I have had even more time to read the past few weeks! I read 5 books this month, and three of these books were ones I would highly recommend!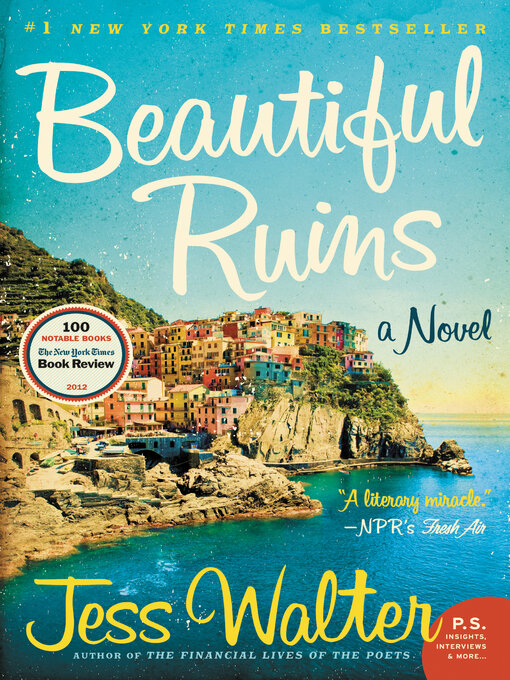 "The story begins in 1962. On a rocky patch of the sun-drenched Italian coastline, a young innkeeper, chest-deep in daydreams, looks out over the incandescent waters of the Ligurian Sea and spies an apparition: a tall, thin woman, a vision in white, approaching him on a boat. She is an actress, he soon learns, an American starlet, and she is dying.
And the story begins again today, half a world away, when an elderly Italian man shows up on a movie studio's back lot—searching for the mysterious woman he last saw at his hotel decades earlier.
What unfolds is a dazzling, yet deeply human, roller coaster of a novel, spanning fifty years and nearly as many lives. From the lavish set of Cleopatra to the shabby revelry of the Edinburgh Fringe Festival, Walter introduces us to the tangled lives of a dozen unforgettable characters: the starstruck Italian innkeeper and his long-lost love; the heroically preserved producer who once brought them together and his idealistic young assistant; the army veteran turned fledgling novelist and the rakish Richard Burton himself, whose appetites set the whole story in motion—along with the husbands and wives, lovers and dreamers, superstars and losers, who populate their world in the decades that follow."
First off, I chose this book from my to-read list because it was one that had been there for years. I know a lot of people loved this book, but I was not a huge fan. I felt that the characters stories did not all seamlessly weave together and overall just wasn't a huge fan of the plot. I did really like Pasquale as a character though, and I wish the book had been more of his story or at least gone more into depth onto his character.
Would I recommend? Probably not… I would give it 2.5/5 stars if I had to rate it.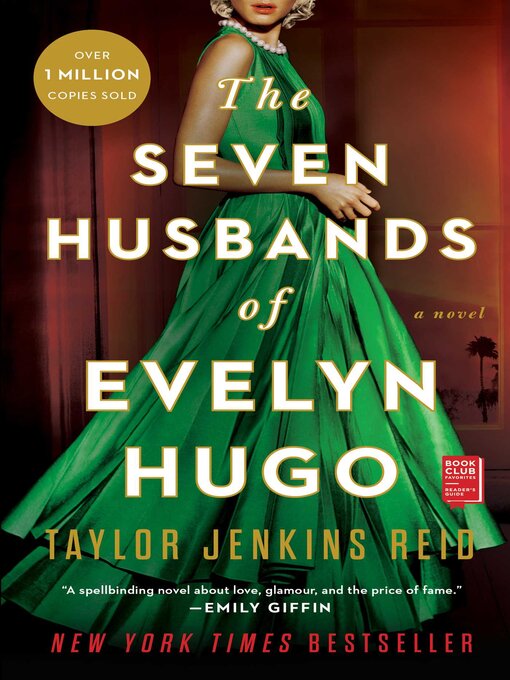 "Evelyn Hugo is finally ready to tell the truth about her glamorous and scandalous life. But when she chooses unknown magazine reporter Monique Grant for the job, no one in the journalism community is more astounded than Monique herself. Why her? Why now?
Monique is not exactly on top of the world. Her husband, David, has left her, and her career has stagnated. Regardless of why Evelyn has chosen her to write her biography, Monique is determined to use this opportunity to jumpstart her career.
Summoned to Evelyn's Upper East Side apartment, Monique listens as Evelyn unfurls her story: from making her way to Los Angeles in the 1950s to her decision to leave show business in the late 80s, and, of course, the seven husbands along the way. As Evelyn's life unfolds through the decades—revealing a ruthless ambition, an unexpected friendship, and a great forbidden love—Monique begins to feel a very a real connection to the actress. But as Evelyn's story catches up with the present, it becomes clear that her life intersects with Monique's own in tragic and irreversible ways."
I really enjoyed this book. This would make such a great beach read for the summer because Evelyn's story is very compelling without being too heavy. Of course, there still are sad parts of this book and there are a few surprises weaved in as well. This story was very well written as well, and I have already added all of Reid's other books to my to-read list because of how much I enjoyed this one!
Would I recommend? YES!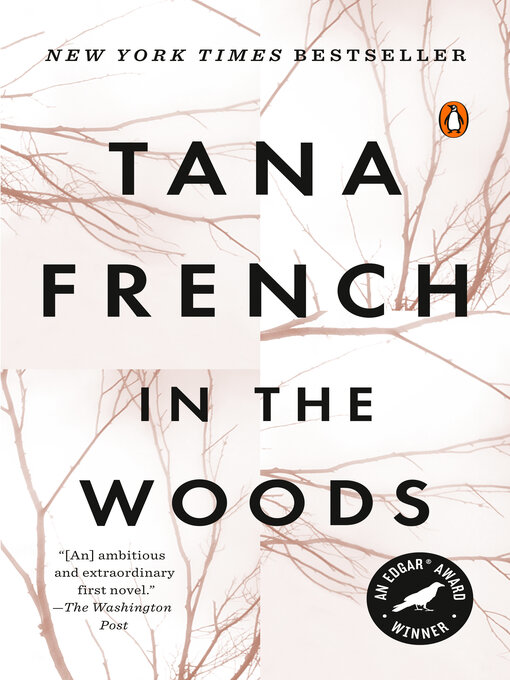 "As dusk approaches a small Dublin suburb in the summer of 1984, mothers begin to call their children home. But on this warm evening, three children do not return from the dark and silent woods. When the police arrive, they find only one of the children gripping a tree trunk in terror, wearing blood-filled sneakers, and unable to recall a single detail of the previous hours.

Twenty years later, the found boy, Rob Ryan, is a detective on the Dublin Murder Squad and keeps his past a secret. But when a twelve-year-old girl is found murdered in the same woods, he and Detective Cassie Maddox—his partner and closest friend—find themselves investigating a case chillingly similar to the previous unsolved mystery. Now, with only snippets of long-buried memories to guide him, Ryan has the chance to uncover both the mystery of the case before him and that of his own shadowy past. "
This is the first novel in the Dublin Murder Squad Series that I have read, and overall it was pretty good! I loved the character development in it and how the story unfolded. My only complaint is that this book really had 2 large mysteries in it, and only one was solved by the end. I am unsure if the other one will be solved later in the series, but if it is never solved then that would be a big flaw to me. I always feel like when authors do not tie up all loose ends, especially something as big as this, they are just lazy even if it is supposedly "intentional."
Would I recommend? Yes, but not if you like your mysteries solved by the end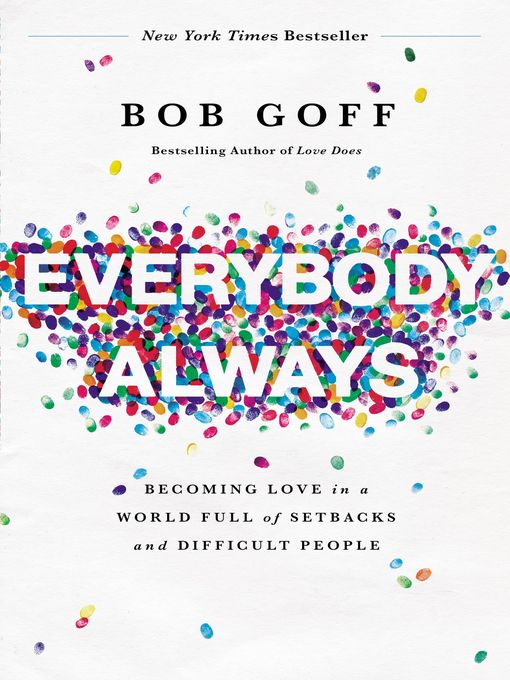 "In his wildly entertaining and inspiring follow-up to the New York Times bestselling phenomenon Love Does, Bob Goff takes readers on a life-altering journey into the secret of living without fear, care, constraint, or worry. The path toward the outsized, unfettered, liberated existence we all long for is found in a truth as simple to say as it is hard to do: love people, even the difficult ones, without distinction and without limits.
Driven by Bob's trademark hilarious and insightful storytelling, Everybody, Always reveals the lessons Bob learned—often the hard way—about what it means to love without inhibition, insecurity, or restriction. From finding the right friends to discovering the upside of failure, Everybody, Always points the way to embodying love by doing the unexpected, the intimidating, the seemingly impossible. Whether losing his shoes while skydiving solo or befriending a Ugandan witch doctor, Bob steps into life with a no-limits embrace of others that is as infectious as it is extraordinarily ordinary. Everybody, Always reveals how we can do the same."
If you have read Love Does by Bob Goff, this book is basically a continuation of that. Bob Goff is a great storyteller who uses many stories from his own life to get his point across that overall we need to love one another, even difficult people. He doesn't say it will be easy, but it is simple. I love listening to storytelling podcasts, such as Sounds Good with Brandon Harvey, and Bob Goff's writing has a similar feel to it.
Would I recommend? Yes!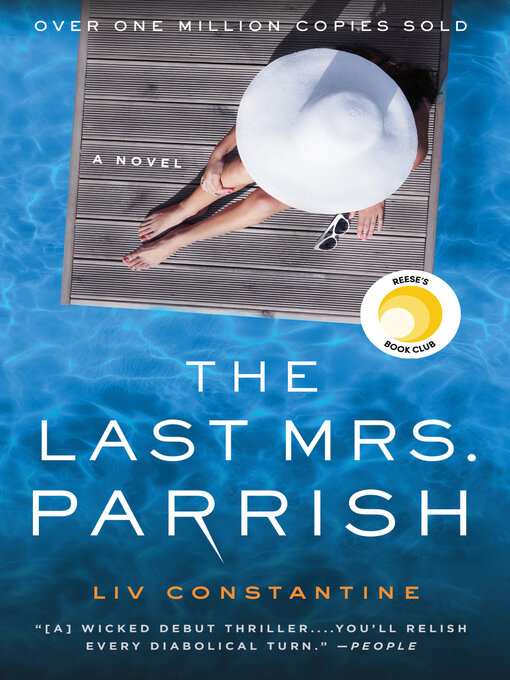 "Amber Patterson is fed up. She's tired of being a nobody: a plain, invisible woman who blends into the background. She deserves more—a life of money and power like the one blond-haired, blue-eyed goddess Daphne Parrish takes for granted.
To everyone in the exclusive town of Bishops Harbor, Connecticut, Daphne—a socialite and philanthropist—and her real-estate mogul husband, Jackson, are a couple straight out of a fairy tale.
Amber's envy could eat her alive . . . if she didn't have a plan. Amber uses Daphne's compassion and caring to insinuate herself into the family's life—the first step in a meticulous scheme to undermine her. Before long, Amber is Daphne's closest confidante, traveling to Europe with the Parrishes and their lovely young daughters, and growing closer to Jackson. But a skeleton from her past may undermine everything that Amber has worked towards, and if it is discovered, her well-laid plan may fall to pieces.
With shocking turns and dark secrets that will keep you guessing until the very end, The Last Mrs. Parrish is a fresh, juicy, and utterly addictive thriller from a diabolically imaginative talent."
THIS. BOOK. I was hooked from the beginning, when we were only getting the story from Amber's perspective. But then halfway through we get Daphne's perspective as well, and it gets 10x better. Then the third part we get both of their perspectives and it ends in a thrilling and satisfying way (which after reading In The Woods was a relief because I did not want another open ended ending). I have so much I could say about this book, but I don't want to spoil anything. Basically, if you like psychological thrillers, such as B.A. Paris' books, you will probably really enjoy this one too.
Would I recommend? YES!
What books have you read and loved recently? I would love to hear in the comments below!
xo, Scarlett