April has definitely been busy between all the papers and projects that need to be finished before the semester ends! But I have still been trying to read for at least 10 or 15 minutes before bed every night. I only finished 4 books this month, but I am still excited to share what I read and my thoughts on them today!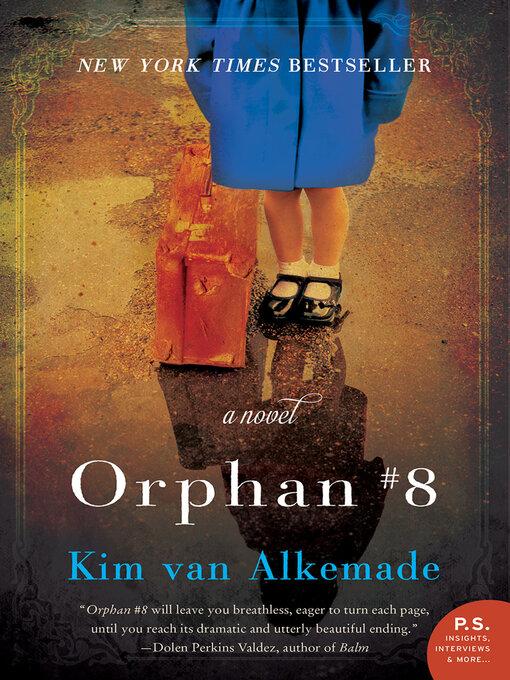 Orphan #8 by Kim van Alkemade
"In 1919, Rachel Rabinowitz is a vivacious four-year-old living with her family in a crowded tenement on New York City's Lower Eastside. When tragedy strikes, Rachel is separated from her brother Sam and sent to a Jewish orphanage where Dr. Mildred Solomon is conducting medical research. Subjected to X-ray treatments that leave her disfigured, Rachel suffers years of cruel harassment from the other orphans. But when she turns fifteen, she runs away to Colorado hoping to find the brother she lost and discovers a family she never knew she had.
Though Rachel believes she's shut out her painful childhood memories, years later she is confronted with her dark past when she becomes a nurse at Manhattan's Old Hebrews Home and her patient is none other than the elderly, cancer-stricken Dr. Solomon. Rachel becomes obsessed with making Dr. Solomon acknowledge, and pay for, her wrongdoing. But each passing hour Rachel spends with the old doctor reveal to Rachel the complexities of her own nature. She realizes that a person's fate—to be one who inflicts harm or one who heals—is not always set in stone."
The description of this book interested me, and I was hooked within the first 20 or 30 pages. Also, if you go to the author's website, you can read how some of this book was inspired by true events. This made it even more interesting to me! You can also clearly tell that the author put in a lot of research for this book, which made it seem more realistic and it was easy to imagine the settings. I also love how Rachel's character really developed throughout the story.
Would I recommend? Yes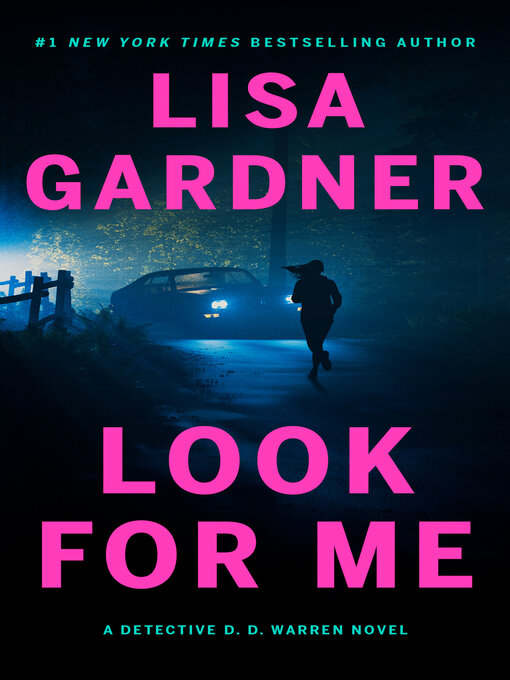 Look For Me by Lisa Gardner
"The home of a family of five is now a crime scene: four of them savagely murdered, one—a sixteen-year-old girl—missing. Was she lucky to have escaped? Or is her absence evidence of something sinister? Detective D. D. Warren is on the case—but so is survivor-turned-avenger Flora Dane. Seeking different types of justice, they must make sense of the clues left behind by a young woman who, whether as victim or suspect, is silently pleading, Look for me."
I didn't realize this was a part of a series when I started reading it, so it might make more sense if you read the others first. But I read this one and for the most part it is completely fine to read as a stand alone. There was just a minor reference to an event in one of the previous books, but it didn't affect the plot of this book. This book was really entertaining while still being a good mystery. But it was also more than that. It shows how families can be ripped apart and how the foster system fails so many children and the damage that that can cause.
I can say that after reading this one, I will definitely read Find Her, which was the novel previous to this one, and maybe even more by Lisa Gardner in the future!
Would I recommend? Yes!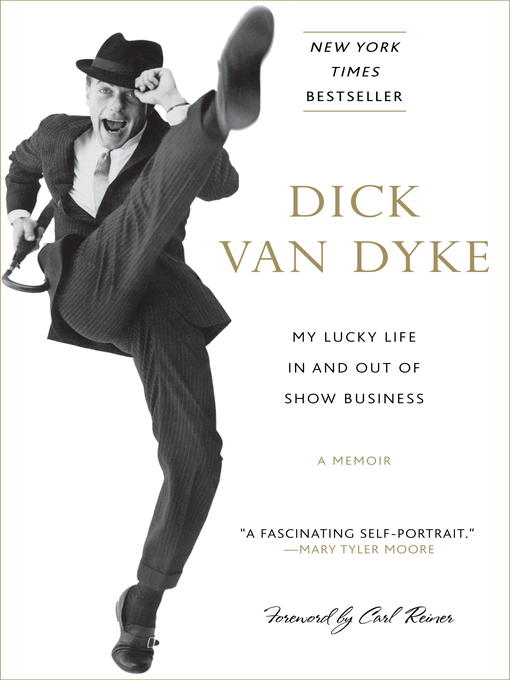 "Dick Van Dyke, indisputably one of the greats of the golden age of television, is admired and beloved by audiences the world over for his beaming smile, his physical dexterity, his impeccable comic timing, his ridiculous stunts, and his unforgettable screen roles.
His trailblazing television program, The Dick Van DykeShow (produced by Carl Reiner, who has written the foreword to this memoir), was one of the most popular sitcoms of the 1960s and introduced another major television star, Mary Tyler Moore. But Dick Van Dyke was also an enormously engaging movie star whose films, including Mary Poppins and Chitty Chitty Bang Bang, have been discovered by a new generation of fans and are as beloved today as they were when they first appeared. Who doesn't know the word supercalifragilisticexpialidocious? A colorful, loving, richly detailed look at the decades of a multilayered life, My Lucky Life In and Out of Show Business, will enthrall every generation of reader, from baby-boomers who recall when Rob Petrie became a household name, to all those still enchanted by Bert's "Chim Chim Cher-ee." This is a lively, heartwarming memoir of a performer who still thinks of himself as a "simple song-and-dance man," but who is, in every sense of the word, a classic entertainer."
Clearly fiction is my jam when it comes to books, but I am trying to read more nonfiction too! This one had been on my list for a while since I watched The Dick Van Dyke Show when I was younger. This was a fairly quick read, but I found it really interesting since I didn't know much about Dick Van Dyke himself. He shares about hardships he had to overcome, but it was also interesting to see how much he valued only acting in shows that would be appropriate for kids as well.
Would I recommend? Yes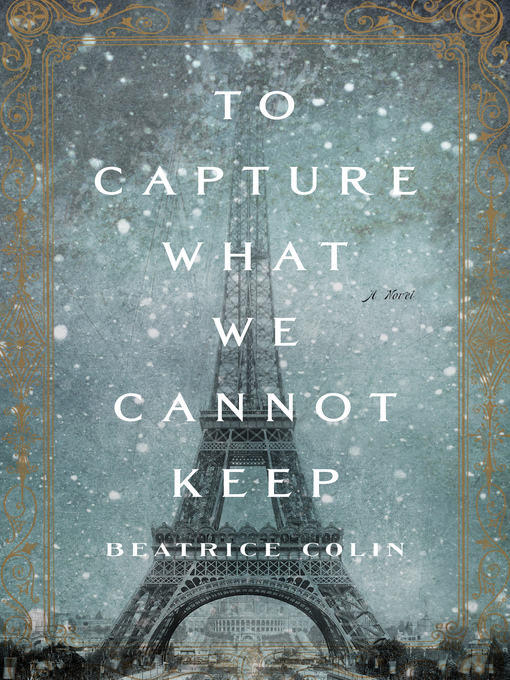 To Capture What We Cannot Keep by Beatrice Colin
"In February 1887, Caitriona Wallace and Émile Nouguier meet in a hot air balloon, floating high above Paris, France—a moment of pure possibility. But back on firm ground, their vastly different social strata become clear. Cait is a widow who because of her precarious financial situation is forced to chaperone two wealthy Scottish charges. Émile is expected to take on the bourgeois stability of his family's business and choose a suitable wife. As the Eiffel Tower rises, a marvel of steel and air and light, the subject of extreme controversy and a symbol of the future, Cait and Émile must decide what their love is worth."
The fact that this book included a hot air balloon is what drew me in, plus it was set in Paris. I did find the parts that included the Eiffel Tower construction really interesting because it is actually amazing that every piece was hand fashioned and bolted into place. The new perspective from this time period was interesting, but I didn't love the actual storyline. If I was rating it out of 5 stars, I would give it 3 since it was good enough to finish but also I did put it down in the middle and read another book because I wasn't really attached to it.
Would I recommend? Maybe
What have you been reading lately? Share in the comments!
xo, Scarlett