Another month, another post about the books I have read! Some months I read a few books and love them all. Other months I read a few and don't enjoy most. This month was a mix that included a few I loved and a few I didn't.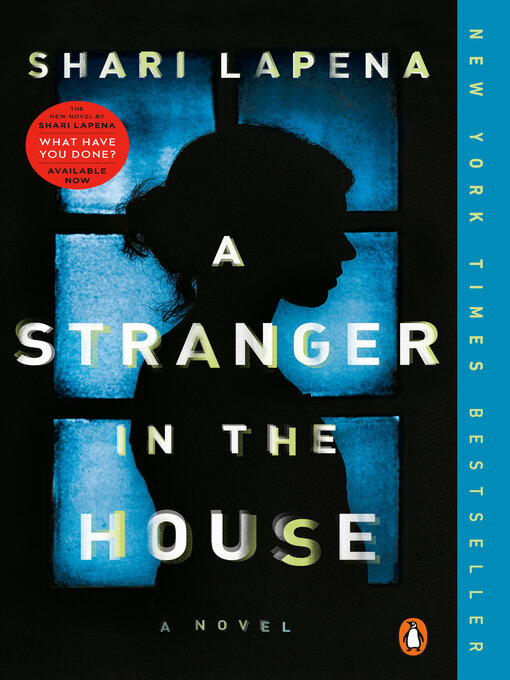 A Stranger in The House- Shari Lapena
"Karen and Tom Krupp are happy—they've got a lovely home in upstate New York, they're practically newlyweds, and they have no kids to interrupt their comfortable life together. But one day, Tom returns home to find Karen has vanished—her car's gone and it seems she left in a rush. She even left her purse—complete with phone and ID—behind.
There's a knock on the door—the police are there to take Tom to the hospital where his wife has been admitted. She had a car accident, and lost control as she sped through the worst part of town.
The accident has left Karen with a concussion and a few scrapes. Still, she's mostly okay—except that she can't remember what she was doing or where she was when she crashed. The cops think her memory loss is highly convenient, and they suspect she was up to no good.
Karen returns home with Tom, determined to heal and move on with her life. Then she realizes something's been moved. Something's not quite right. Someone's been in her house. And the police won't stop asking questions.
Because in this house, everyone's a stranger. Everyone has something they'd rather keep hidden. Something they might even kill to keep quiet."
The premise sounds really intriguing, right? I thought so too. But the writing was not great, I really didn't like any of the characters (especially Tom ugh), and an ending that was not great. I kept hoping it would get better since I liked her other book, The Couple Next Door, so much. But unfortunately it never did.
Would I recommend? No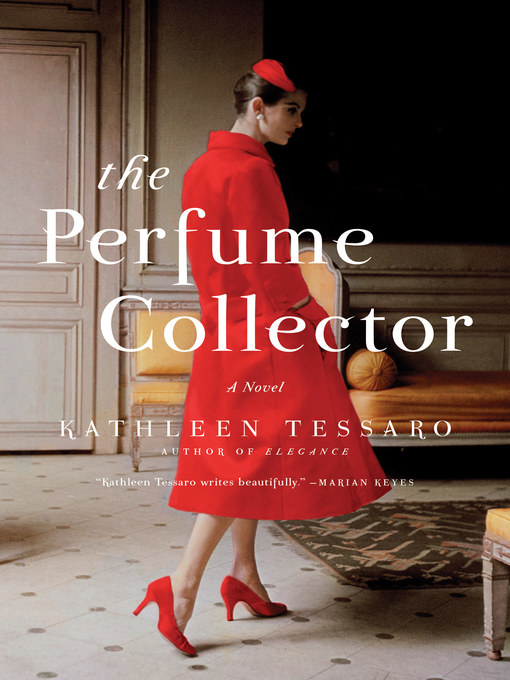 The Perfume Collector by Kathleen Tessaro

"Newlywed Grace Monroe doesn't fit anyone's expectations of a successful 1950s London socialite, least of all her own. When she receives an unexpected inheritance from a complete stranger, Madame Eva d'Orsey, Grace is drawn to uncover the identity of her mysterious benefactor.
Weaving through the decades, from 1920s New York to Monte Carlo, Paris, and London, the story Grace uncovers is that of an extraordinary women who inspired one of Paris's greatest perfumers. Immortalized in three evocative perfumes, Eva d'Orsey's history will transform Grace's life forever, forcing her to choose between the woman she is expected to be and the person she really is.
The Perfume Collector explores the complex and obsessive love between muse and artist, and the tremendous power of memory and scent."
I really enjoyed this book. As I have mentioned before, I enjoy when books go back and forth between time periods, and this book did a great job of that. I also really liked all of the characters in this book, and I felt the eclectic mix added a lot to the story. I also could tell that the author really did her research into the time period and into perfume, so I actually felt like I learned things while reading this novel. There were a few predictable parts, but I was never able to guess the details or reasoning behind it until I got to it in the book! This book reminded me of The Dollhouse by Fiona Davis (which I shared my opinions about here), so if you read and enjoyed that book I think you would enjoy this one too!
Would I recommend? Yes!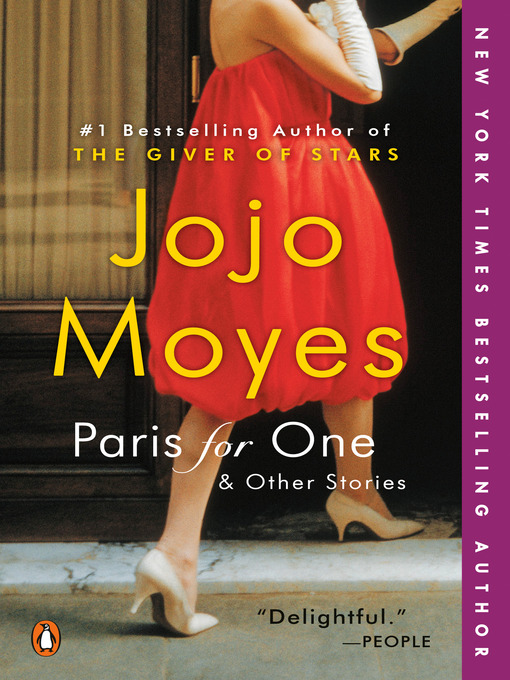 Paris For One by Jojo Moyes

"Nell is twenty-six and has never been to Paris. She's never even been on a romantic weekend away–to anywhere–before. Traveling abroad isn't really her thing. But when Nell's boyfriend fails to show up for their mini-vacation, she has the opportunity to prove everyone–including herself–wrong. Alone in Paris, Nell finds a version of herself she never knew existed: independent and intrepid. Could this turn out to be the most adventurous weekend of her life? Funny, charming, and irresistible, Paris for One is quintessential Jojo Moyes–as are the other stories that round out the collection."
I really enjoyed this novella about Nell, but I have to admit I did not make it through all of the short stories afterwards. I read one or two, then stopped because I felt like they were too short for me to even get into before they were over.
Would I recommend? Yes, but only the first novella.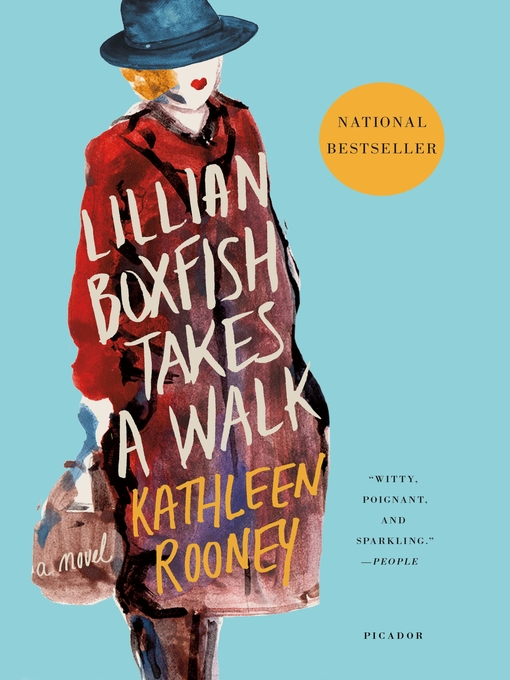 Lillian Boxfish Takes A Walk by Kathleen Rooney
"It's the last day of 1984, and 85-year-old Lillian Boxfish is about to take a walk.
As she traverses a grittier Manhattan, a city anxious after an attack by a still-at-large subway vigilante, she encounters bartenders, bodega clerks, chauffeurs, security guards, bohemians, criminals, children, parents, and parents-to-be—in surprising moments of generosity and grace. While she strolls, Lillian recalls a long and eventful life that included a brief reign as the highest-paid advertising woman in America—a career cut short by marriage, motherhood, divorce, and a breakdown."
This book had some interesting parts, but also some boring parts so it took me a while to get through. I enjoyed Lillian's memories of working at R.H. Macy's better than her current walking adventure. I also did enjoy hearing about NYC through Lillian's perspective. It was also fun to see how Lillian became friends with almost any stranger she encountered during her walk. Overall, I liked many parts of this book, but I did not love it.
Would I recommend? Maybe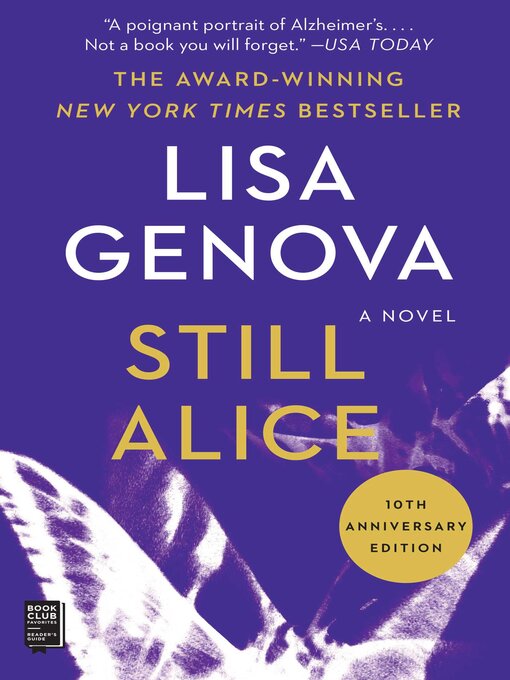 Still Alice by Lisa Genova-
"Still Alice is a compelling debut novel about a 50-year-old woman's sudden descent into early onset Alzheimer's disease, written by first-time author Lisa Genova, who holds a Ph. D in neuroscience from Harvard University.
Alice Howland, happily married with three grown children and a house on the Cape, is a celebrated Harvard professor at the height of her career when she notices a forgetfulness creeping into her life. As confusion starts to cloud her thinking and her memory begins to fail her, she receives a devastating diagnosis: early onset Alzheimer's disease. Fiercely independent, Alice struggles to maintain her lifestyle and live in the moment, even as her sense of self is being stripped away. In turns heartbreaking, inspiring and terrifying, Still Alice captures in remarkable detail what's it's like to literally lose your mind…"
This had been on my to-read list for years, and I had requested it from the library back in December but just now was able to borrow it! This book was also mentioned by a professor in my neuroanatomy class in January, so that made me even more excited to read it. I loved this book and finished it in 3 days because it was so good! But it is also hard to read at times because it is from Alice's perspective and you can see how much the disease is affecting her, and also how oblivious she is at times. Most people also correlate Alzheimer's with old age, so it was interesting to see it happen to someone so young who was still working as a professor. It is a little scary when you think about how if Alice could get it, you also could! This book would also be a great one to read if you know someone with Alzheimer's and want to know what is going on in their mind more.
Would I recommend? Yes!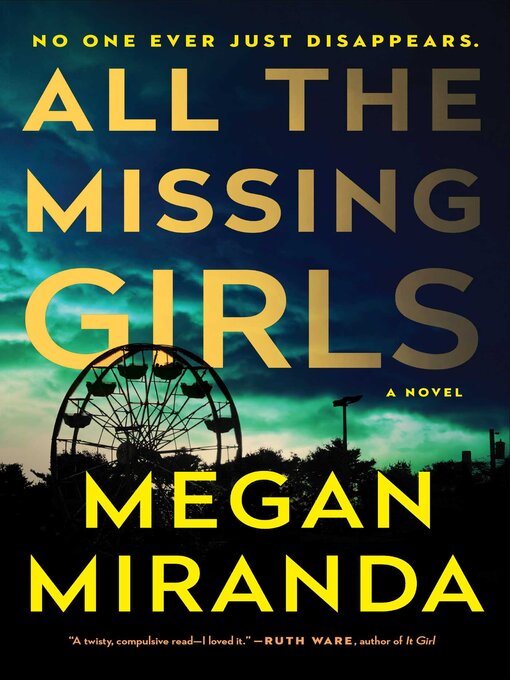 All The Missing Girls by Megan Miranda
"Megan Miranda's novel is a nail-biting, breathtaking story about the disappearances of two young women—a decade apart—told in reverse.
It's been ten years since Nicolette Farrell left her rural hometown after her best friend, Corinne, disappeared from Cooley Ridge without a trace. Back again to tie up loose ends and care for her ailing father, Nic is soon plunged into a shocking drama that reawakens Corinne's case and breaks open old wounds long since stitched.
The decade-old investigation focused on Nic, her brother Daniel, boyfriend Tyler, and Corinne's boyfriend Jackson. Since then, only Nic has left Cooley Ridge. Daniel and his wife, Laura, are expecting a baby; Jackson works at the town bar; and Tyler is dating Annaleise Carter, Nic's younger neighbor and the group's alibi the night Corinne disappeared. Then, within days of Nic's return, Annaleise goes missing.
Told backwards—Day 15 to Day 1—from the time Annaleise goes missing, Nic works to unravel the truth about her younger neighbor's disappearance, revealing shocking truths about her friends, her family, and what really happened to Corinne that night ten years ago."
This was the best thriller I have read in a while! I loved that the story was told backwards, and it was done really well. I did get a little confused once or twice due to this, but overall I really loved the effect it gave to the book. I felt like every chapter I was convinced it was someone else who had committed a crime, which made it a page turner for me since I wanted to figure out what actually happened!
Would I recommend? YES!
Have you read any good books this month? Share in the comments below!
xo, Scarlett