Recently I feel like I am turning into a book blogger with all of these book posts, but I love documenting what I have read here and sharing my favorites too! I always love it when bloggers I follow post about what they have read so I always have plenty of recommendations for what to read next
"Sydney is living in an idyllic bubble—she's a dedicated student with a steady job on the side. She lives with her best friend, has a great boyfriend, and the music coming from the balcony opposite hers is fast becoming the soundtrack to her life. But when Sydney finds out her boyfriend is cheating on her, the bubble bursts. The mysterious and attractive man behind the music, Ridge, gives Sydney hope that she can move on and they begin to write songs together. But moving on is harder than she expects, Sydney can only hope….

Maybe someday… "
I had seen a few bloggers recommend Colleen Hoover's books, but this is the first one I have read. I honestly really enjoyed it and I will definitely be reading more of her books soon! I think I also enjoyed this book because of a twist with one of the characters that connects to me being a speech path major! I wish I could say more about this but I don't want to spoil anything because it was such a good, unique read! I also feel like if you were in the music field this would also be super interesting from that aspect, but since I definitely enjoyed it even though I am not in the music world at all.
Overall, I would highly recommend this book if you like romances!
Would I recommend? Yes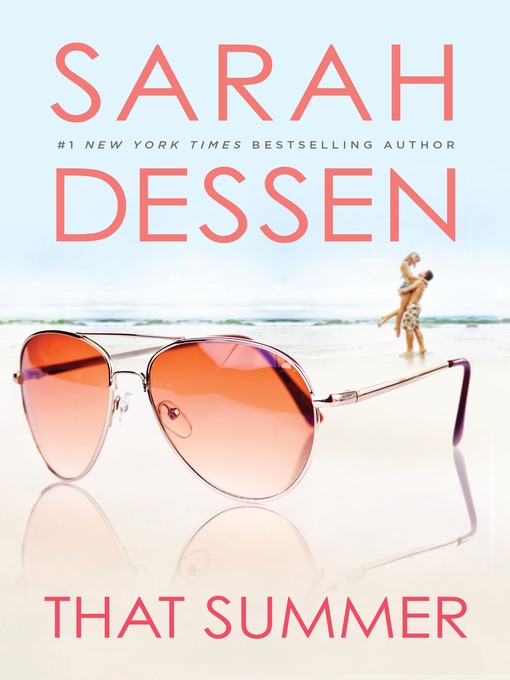 "As far as Haven is concerned, there's just too much going on.
Everything is changing, and she's not sure where she fits in.
Then her sister's old boyfriend shows up, sparking memories of the summer when they were all happy and everything was perfect. . . .
But along the way, Haven realizes that sometimes change is a good thing."
To be honest, I read this at the beginning of the month and now I can barely remember anything about this book. So, it clearly wasn't anything great. But since I am trying to read all of Sarah Dessen's books, I read it and it was fine. Would definitely recommend some of her other books first though, such as Saint Anything!
Would I recommend? Probably not
"Life has never been easy for the three Campbell sisters. Jess, Courtney, and Dani live on a remote ranch in Western Canada where they work hard and try to stay out of the way of their father's temper. One night, a fight gets out of hand and the sisters are forced to go on the run, only to get caught in an even worse nightmare when their truck breaks down in a small town. As events spiral out of control they find themselves in a horrifying situation and are left with no choice but to change their names and create new lives.
Eighteen years later, they are still trying to forget what happened that summer. But when one of the sisters goes missing, followed closely by her niece, they are pulled back into the past. And this time there's nowhere left to run."
This book was another good thriller by Chevy Stevens, and I was rooting for the Campbell sisters from the beginning. I definitely questioned some of the choices made in this book, and many of the things that happened were portrayed very vividly which made it even more interesting. Some parts were hard to read though, due to the events occurring, but I was hooked and had to keep reading.
Would I recommend? Yes, but be aware that some of the parts of this book are described vividly.
"Two girls are forced into the woods at gunpoint. One runs for her life. One is left behind…
Twenty-eight years ago, Charlotte and Samantha Quinn's happy small-town family life was torn apart by a terrifying attack on their family home. It left their mother dead. It left their father — Pikeville's notorious defense attorney — devastated. And it left the family fractured beyond repair, consumed by secrets from that terrible night.
Twenty-eight years later, and Charlie has followed in her father's footsteps to become a lawyer herself — the ideal good daughter. But when violence comes to Pikeville again — and a shocking tragedy leaves the whole town traumatized — Charlie is plunged into a nightmare. Not only is she the first witness on the scene, but it's a case that unleashes the terrible memories she's spent so long trying to suppress. Because the shocking truth about the crime that destroyed her family nearly thirty years ago won't stay buried forever…"
The beginning of this book was slow and not too thrilling to me, even though there was a lot of things happening. I just wasn't super hooked on the story or the characters, but also I only had a few minutes each day to read it so that could have been the problem too. But once I got about halfway through, I could not put it down! This book had a few good twists throughout, but the ending was on another level! I had no idea how it was going to end, and it definitely exceeded my expectations!
Would I recommend? Yes!
"A Brief Encounter for our time, The Last Letter from Your Lover is a sophisticated, spellbinding double love story that spans decades and thrillingly evokes a bygone era. In 1960, Jennifer Stirling wakes in the hospital and remembers nothing—not the car accident that put her there, not her wealthy husband, not even her own name. Searching for clues, she finds an impassioned letter, signed simply "B," from a man for whom she seemed willing to risk everything. In 2003, journalist Ellie Haworth stumbles upon the letter and becomes obsessed with learning the unknown lovers' fate—hoping it will inspire her own happy ending. Remarkably moving, this is a novel for romantics of every age."
This book had a similar layout to The Girl You Left Behind by Jojo Moyes, and it is a layout I love! I love that the beginning of the book is all the in the past, but then there is a part two that skips to the "present" which was 2003 in this book. Then it goes back and forth between the two and everything weaves together perfectly. This book also did a great job at portraying how life was like for women/wives in the 1960s. It is always so interesting to see how things have changed when I read historical fiction like this. I will say my only complaint was that the first part of the book was hard to get into and follow, but once I got around 50 pages in, it started to become better!
Would I recommend? Yes!
What books have you read and loved recently? Share in the comments below!
xo, Scarlett