original image via Design Love Fest
This month I have been busy with packing, saying goodbye to friends, and trying to enjoy the last few weeks of summer! This means I only read 4 books, but I am definitely okay with that since I have read about 25 total for the summer! I am also hoping to read at least one book each month during the school year, but I know once I get busy that will be hard.
Anyways, here are the four books I read this month and what I thought of them!
The Last Little Blue Envelope by Maureen Johnson-
I mentioned in my last Recently Reading post that I had read 13 Little Blue Envelopes and I would be reading this one too. Overall I liked this book, and the characters were more developed in the sequel which was good. This book didn't have the Europe cities charm that was in the first book though, so that was a slight bummer. Still, this was a quick-paced book that makes a pretty good summer read.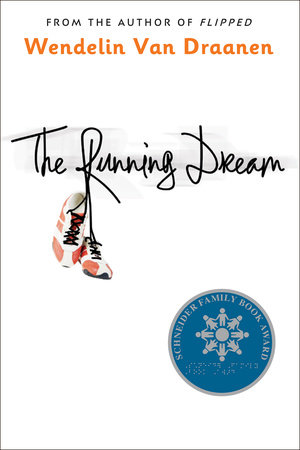 The Running Dream by Wendell Van Draanen-
This novel was a quick read, but one that was inspiring. It is fiction, but it is based loosely on a true story. It reminded me of Wonder in the way that it focused on how one character had to overcome a challenge. It was written very well too, and I honestly kept having to remind myself that it was a fiction story because it seemed very real at times!
Into the Water: A Novel by Paula Hawkins-
This one took me a long time to get into. It took me over a week to read the first 30% of the book, but then I read the remaining 70% within two days. I read Paula Hawkins' other popular book, The Girl on the Train, a few years ago, and I remember liking it more than this one. While this one was good once I got into it, I just didn't find the first half too thrilling. It also had many characters, and many different perspectives. In the beginning I was very confused by so many characters and it was difficult to keep them all straight. If you haven't read The Girl on the Train, I would recommend reading it first since it focused more on fewer characters and it was more suspenseful!
In a Dark, Dark Wood by Ruth Ware-
This was my favorite book that I read this month. It only took me two days to get through because I was hooked from the very beginning! Ruth Ware also wrote The Woman in Cabin 10, which got a lot of hype last year, and I read it last spring. I remember I read that book in one sitting… so needless to say I am officially a Ruth Ware fan now! She also has a book called The Lying Game out, so I will be reading that one as soon as I can get it from the library.
What books have you read recently? Share in the comments so I can get some new books to read this semester!
xo, Scarlett