This month I made it a goal to read 4 books, since I knew I would be focusing on my blog more and hanging out with friends before they go back to school at the beginning of August *sad face*. After last months reading spree, it was a little hard to cut back at first since I felt like I should be reading more! But I ended up still reading quite a few books, and there was one that I just could not get into that I wanted to share as well.
The Magnolia Story-
This one randomly popped up as a suggestion on the website that I get my Kindle books from, so I decided to borrow it on a whim! I had heard other people talk about it, but I am not hardcore Chip and Joanna fans like many people. After reading this book though, that might have changed. It was so fun to follow along on their journey and they seem like such genuine people. I love their "just go for it" attitude, and how they took risks but they almost always paid off. If you are looking for a good nonfiction book, I recommend this one!
The Widow-
This one I heard good things about, but it took me a long time to get into. Even as I got further into it, I still wasn't loving it, and I think it was because I didn't really like or connect with any of the characters. I finished it, but as far as thrillers go, I would say there are many better ones out there. Many people compared it to Gone Girl, but they are not in the same league at all.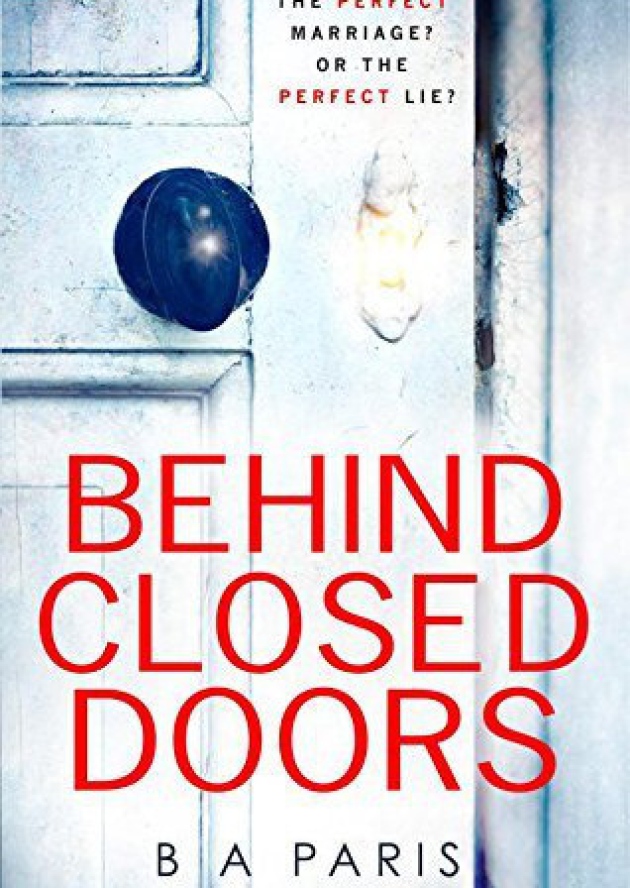 Behind Closed Doors-
I picked up another thriller next, and this one I was much more satisfied with. It was very engaging, so much so that I had to put it down once or twice because I was feeling so anxious with the events occurring in it. I have read quite a few thrillers, and this rarely happens, so I would say this makes it a good book! I won't spoil anything, but at first I hated the ending. I thought it was way to abrupt, and I wanted to know what happened afterwards to the characters. But, the more I thought about it, the more I loved how simple and terrific it was. I highly recommend picking this one up if you are in need of a new thriller!
Emmy & Oliver-
After finishing that thriller, I needed to read a lighter read. So I got Emmy & Oliver and finished it in less than a day, mainly because I was sick and confined to my couch, but also because it was really good! The cover made this book seem like it was going to be a simple romance, but it's actually about friendship, family, growing up and rekindling a relationship that was horribly ripped away. Overall, I loved this book and would definitely recommend it if you like YA books.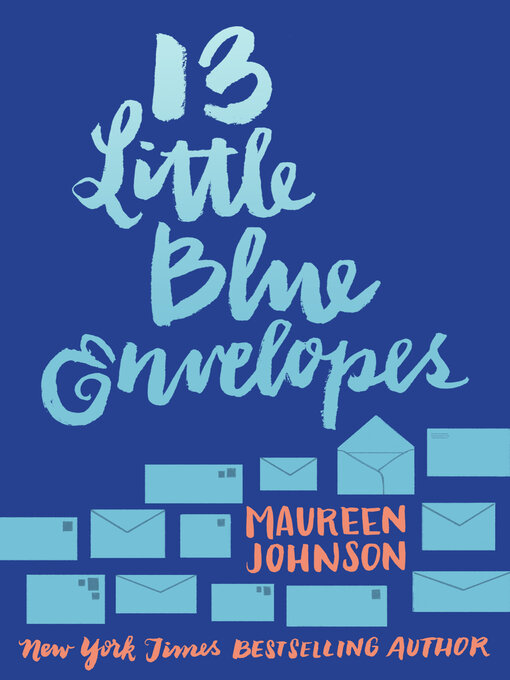 13 Little Blue Envelopes-
I had this YA book on my to-read list for years, and overall I did like it. I enjoyed reading about Ginny's travels and it made me wish I had an aunt to send me on a journey around Europe. It was a quick read, and overall pretty good. But, there were quite a few things that were mentioned once, and then dropped quickly without being resolved. Also, she is supposed to be 17, but her parents were just mentioned once at the beginning and never again? That seemed very unrealistic to me. The characters also didn't have much depth, which made me not really relate to any. Despite this, it I did finish the book, and I will probably still read the sequel. I think the main reason I liked it was because I love traveling and I loved hearing about all the place's Ginny visited.
Where They Found Her-
I ended the month on another thriller, but I have to say this one wasn't super thrilling. I was sucked in, and I wanted to know how it ended, but it just wasn't up to the level of some thrillers. Overall, it was a great mystery though, and I loved that we got the perspective of multiple characters. I also didn't see the ending coming at all, which makes it a pretty good mystery I think!
You-
I had heard good things about this book, and I tried to get into it. But I just couldn't get past the first 1/4 of the book. I kept coming back to it and trying more, but the story just wasn't pulling me in. I did like that it was from the perspective of the psychopath, but besides that, I was just bored while reading.
To see previous Recently Reading posts and get more recommendations, click here! What books have you read recently? Share in the comments below, I would love to hear your recommendations!
xo, Scarlett