Since my last recently reading post about 2 months ago, I have read 12 new books! As you can probably see, when I don't have school I find much more time to read.
The One and Only- This is a bit of a longer read, but overall I did enjoy it. It does talk about football a lot, so if you like football you would probably have liked it even more than I did.
First Love- I ended up reading this is one afternoon and overall I really liked it! It kind of reminded me of a John Green book too.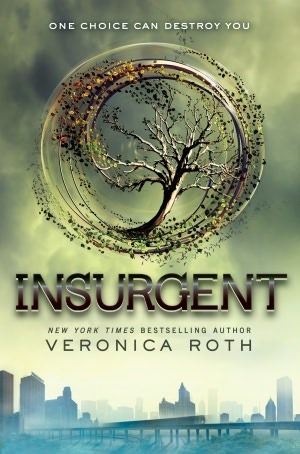 Insurgent- I also enjoyed the 2nd book in the Divergent series, but it wasn't as good as the first one in my opinion.
The Tipping Point- This was a really interesting read by Malcolm Gladwell. It discussed why things become popular and as a blogger I find it really compelling!
Vanishing Girls- I heard a lot of hype about this book, but I honestly would not recommend it. It was okay, but I kept waiting for it to get better and it really never did.
The Devil & The White City- Every once in a while I try to read non-fiction books too, so I picked up this one because a serial killer at the world's fair sounds pretty interesting right? And parts of it were interesting, but I am going to be honest and say I did skip some of the slower parts.
Defending Jacob- This was also a long read, but I did enjoy it. The ending was kind of abrupt and not my favorite, but if you like any books by Gillian Flynn or mysteries like that I would recommend trying this.
Allegiant- This is the third and final book in the Divergent trilogy, yet like most sequels it wasn't as good as the first one. I am a person who has to finish a series once I start it no matter how bad it gets, so I kept reading even though I wasn't that big of a fan of this one.
Crossing the Line- This one was super short and perfect if you are looking for a book you can read in an hour. It seemed a little unrealistic, and I almost wish they had gone more into the back story, but it is still a great beach read.
Just One Day- I am going to be honest and say I read all 3 books in this series in 3 days because I liked it just that much. These might just be my favorite books in this list. Because who would love a book that is set over in Europe and it also ends up having a mystery element to it. I am a big fan of books that leave you guessing but do end up getting resolved before the end and that was just what this series was!
Just One Year- This is the second book told from the perspective of the main guy character, where as the first book was told from the girl's perspective.
Just One Night- This one is short, but it wrapped everything from the previous books up nicely. Overall I highly suggest reading these!
What books have you read and liked recently? Please share in the comments as I always love getting new suggestions!
xo, Scarlett